Not the rum punch you're used to
The typical rum punch is made with orange and pineapple juice. But Bacchus' Passion isn't your typical rum punch.
"I don't like to make basic drinks," says Bitter End Yacht Club barkeep Bacchus Williams, who's been serving his namesake tipple at the beachfront Windward Mark bar for five years.
"I love passionfruit and you don't often see it in rum punch, so I decided to make mine with that," says the St Lucian, who makes as many as 50 a day during high season. "Word gets around, so when people notice my nametag they always want to taste it," he says. Apparently, one set of BEYC guests drank nothing but the rummy concoction for the entirety of their two-week stay.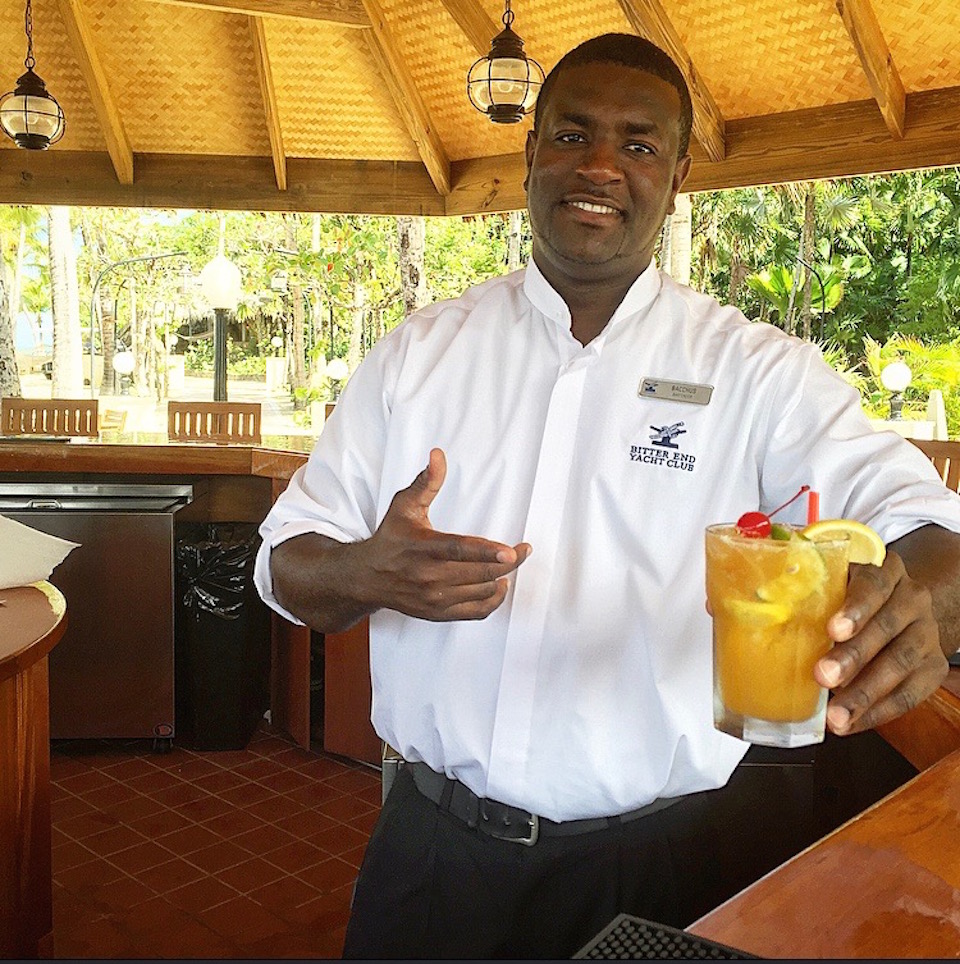 "Wow, that's a lot of rum punch," I say.
'No, man, says Bacchus. "It's just a whole lot of passion."
Bacchus' Passion
Ingredients
1½ shots Mount Gay 1703 rum
½  shot passionfruit syrup
½  shot triple sec
¼ lime, squeezed
¼ lemon, squeezed
Method
Pour all ingredients into a cocktail shaker with ice. Shake well. Pour into a tumbler, garnish with a cherry and lime wheel, and enjoy.
By Sarah Graves-Gabbadon
CJ Travel Editor
Article from The Caribbean Journal