Virgin Gorda has its share of traditional hotels, luxury resorts, beachside villas, and sailor's havens, but an adults-only French country inn is definitely a first for the island — and the British Virgin Islands as a whole.
The British and French are centuries-long rivals, so perhaps it's appropriate that this international matchmaking was pulled off by a pair of Americans, albeit both longtime BVI residents. Memphis-born Rose Giacinto and New Yorker Inge Judd are the co-innkeepers of the Inn at Cornucopia, a new five-suite luxury inn near the Baths, by far the top visitor attraction in the BVI.
Giacinto is best known as the founder and manager of the Chez Bamboo and Bath & Turtle, a combination bar/restaurant/coffee house that's one of the culinary and entertainment hot spots of Spanish Town. Judd is a longtime executive search professional who has been a BVI "belonger" for more than half a century.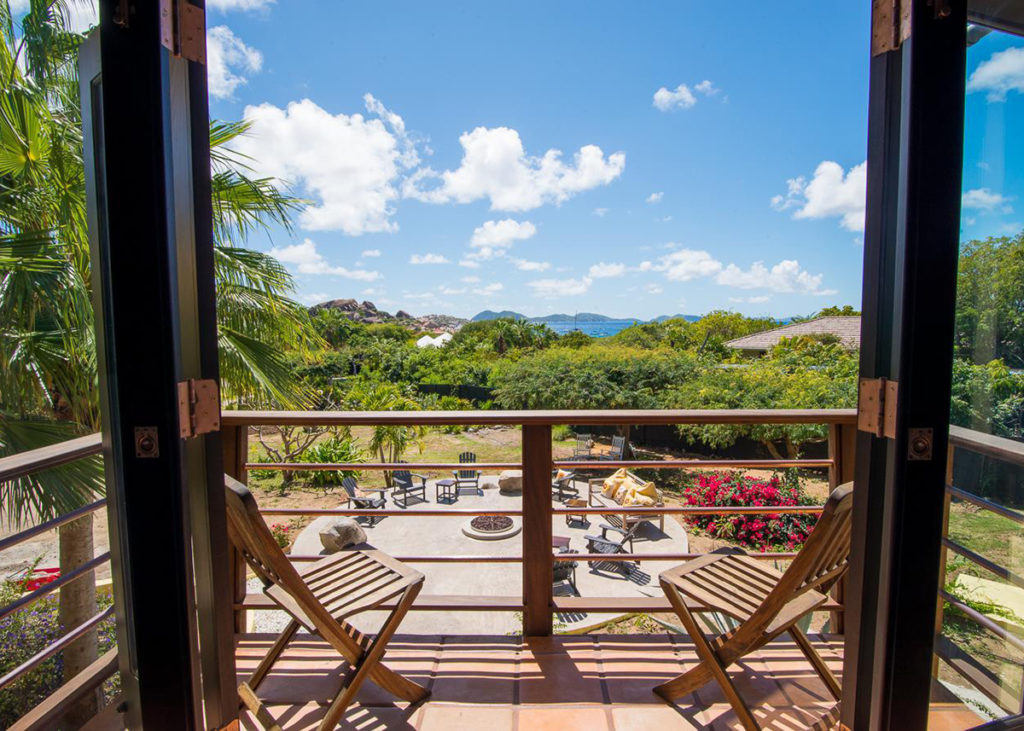 "The best thing I can say about coming to Cornucopia is you get both Rose and Inge," says Judd. "Both of us have been in the 'people business' forever and we both love it. With Rose having years of restaurant hospitality and my being a seven-continent, high-end traveler plus my years of business experience, running an inn is an extension of our love and expertise. And our bonus is having created this beautiful place to work in and care for."
The BVI has other small inns and B&Bs, of course, but the Inn at Cornucopia is unique in its level of service and European flair, which includes a gourmet breakfast included daily, concierge and local transfer services, and custom furnishings brought together by Judd. Breakfast opens with a Bloody Mary or an island-inspired passionfruit Bellini, and continues with egg dishes, specials like French toast and Quiche, charcuterie and homemade yogurt. Afternoon drink service is provided, too.
"Historically the territory has had hotels, resorts and villas," says Judd. "All offer different types of accommodations. Hotels are just that, rooms for rent. Resorts like Little Dix Bay or Long Bay have services, amenities, are usually large, and usually quite costly. Necker Island, Mosquito and Oil Nut Bay are out of the financial range of most people. And villas, well, you need to book the entire property and there is usually a minimum of 7 days."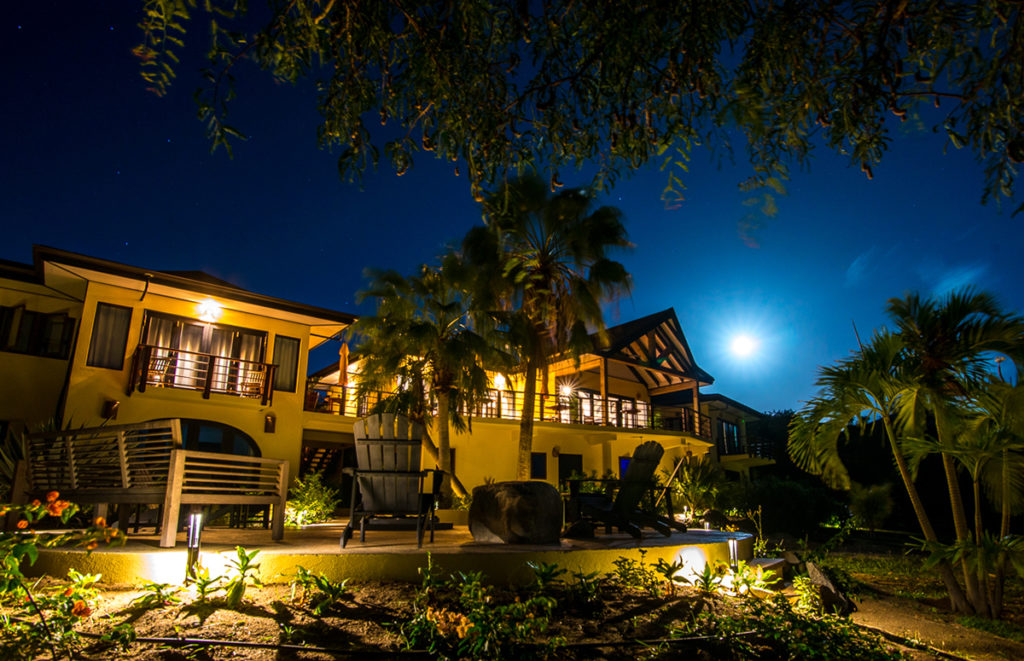 "Cornucopia is an inn: just 5 visually beautifully en-suite rooms full of antiques, ironed and starched linen, and all rooms with either balcony or terraces," explains Judd. "We are an option for sailors wanting to spend a few days on land, we are available for villa guests who just need a few extra nights on island." And, of course, the inn is a standalone option for travelers looking for a different kind of BVI vacation experience.
If you've stayed at an upscale small inn in the U.S., picture that level of dining, service, and accommodation, but in the Caribbean. Rooms have vaulted ceilings and private patios looking out over the boulder-strewn landscape of the Baths, some with water views. And it's one of the rare resorts in the BVI that welcomes pets — at least, cats and dog under 20 pounds (there's also a special menu for furry travel companions).
Children, however, are invited to stay home: this inn is adults-only.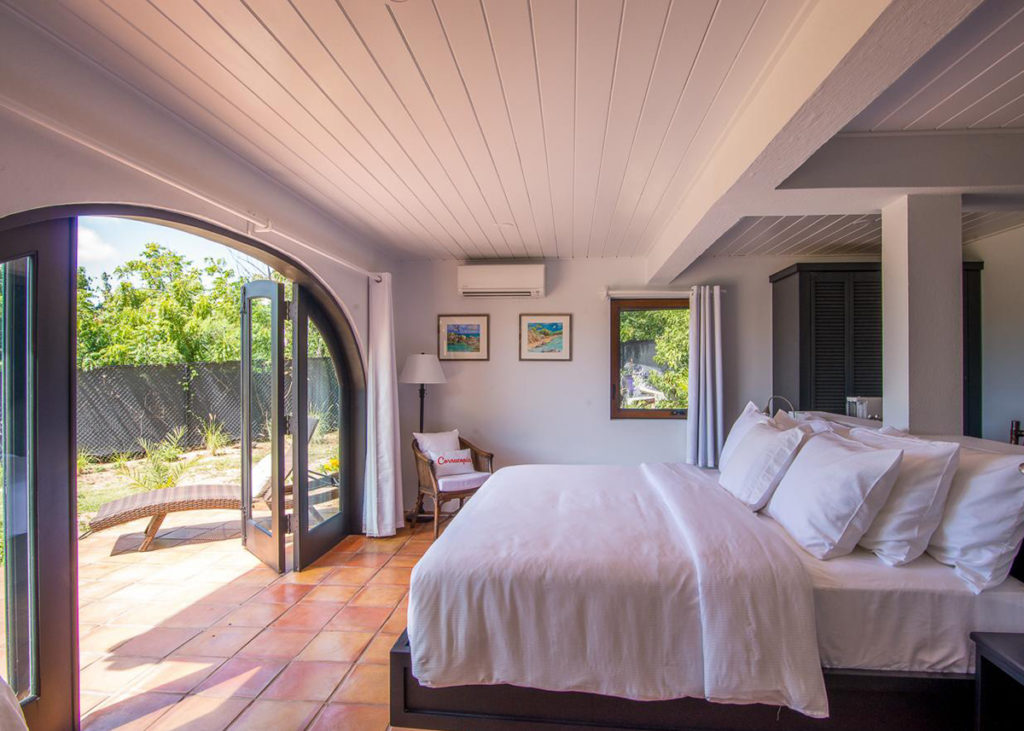 The inn at Cornucopia is not on the beach, but it's a short walk to the Baths and even closer to Little Trunk Bay and Spring Bay, the latter a public park. Dining and nightlife options in walking distance include the Top of the Baths restaurant (which also has a pool) and the Mad Dog and Poor Man's bars. A three-night minimum stay is required.
"We are now open receiving and welcoming guests," said Judd, "and I am loving getting up every morning, staying challenged and making things happen."
For more, visit the Inn at Cornucopia.
Credit for this Article – The Caribbean Journal