These remote British Virgin Islands are ripe for discovery, including a protected national park and a former pirate hideout.
Four of the British Virgin Islands get the most attention—Tortola, Virgin Gorda, Jost Van Dyke, and Anegada—but there are more than 60 isles and cays to explore in this Caribbean archipelago. Visit one of the lesser-known islands and you'll find the same white-sand beaches and turquoise waters, just with smaller crowds and the added bonus of endangered wildlife, exclusive resorts, water-level caves, and prime dive sites.
Below we've rounded up the four best smaller islands to visit in the BVI, whether you want to hike through the jungle, hobnob with celebrities, search for hidden treasure, or dive down to a shipwreck. Expect a wholly different kind of day in paradise.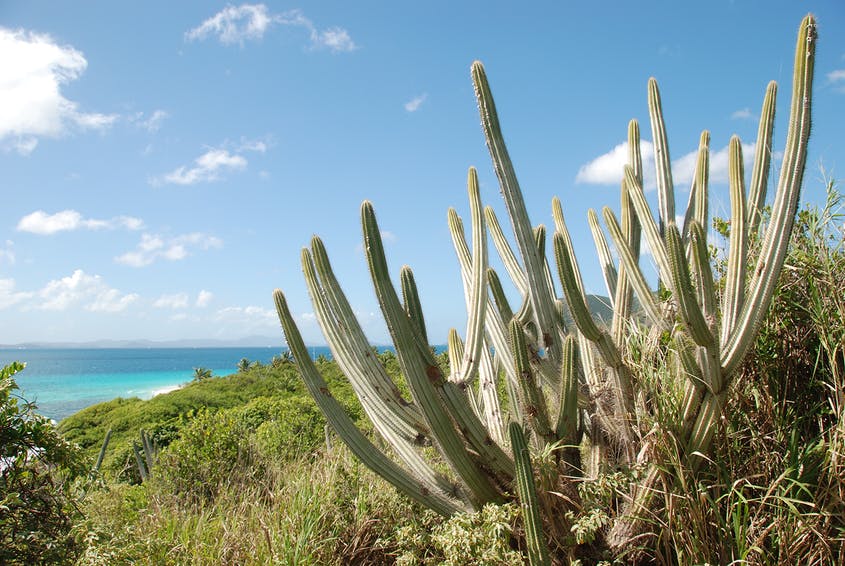 Keep an eye out for leatherback turtles when exploring Sandy Cay.
Sandy Cay
Fulfill your castaway fantasies by chartering a boat in Tortola and sailing it yourself to Sandy Cay. Once part of Laurance S. Rockefeller's private domain, the uninhabited island, roughly three miles west of Tortola, is a nesting site for leatherback turtles and was declared a national park in 2008. A hiking trail tunnels through the jungle interior, topping out at the north-facing cliffs that rise above the churning surf, but most day-tripping Robinson Crusoes row dinghies ashore simply to sink into the soft sand.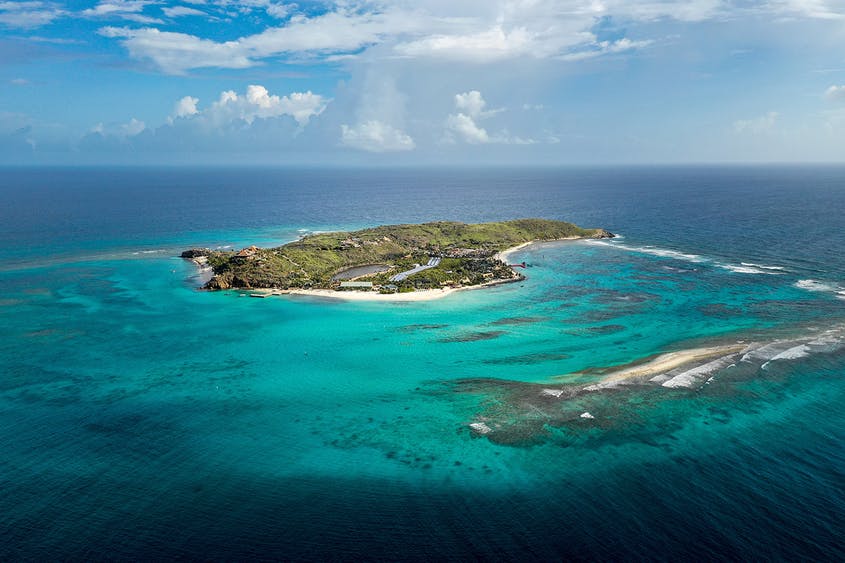 Groups of up to 22 people can rent Sir Richard Branson's luxurious Necker Island in its entirety.
Necker Island
Owned by Sir Richard Branson, this 74-acre gem just north of Virgin Gorda is surrounded by coral reefs and fringed with white sand. While beaches here are technically open to the public, the island operates as a luxury resort, complete with Balinese-style accommodations, an infinity pool overlooking the ocean, and specialty dining like a floating sushi bar. It's most often rented exclusively by groups (housing up to 22 people), but individuals, couples, and families looking to experience Necker Island for themselves can book a room for a seven-night stay on select "Celebration Weeks" throughout the year. Those lucky enough to snag a reservation may rub elbows with celebrities or even Branson himself at the beautiful main residence, which was entirely rebuilt after a fire in 2011 and again following Hurricane Irma in 2017.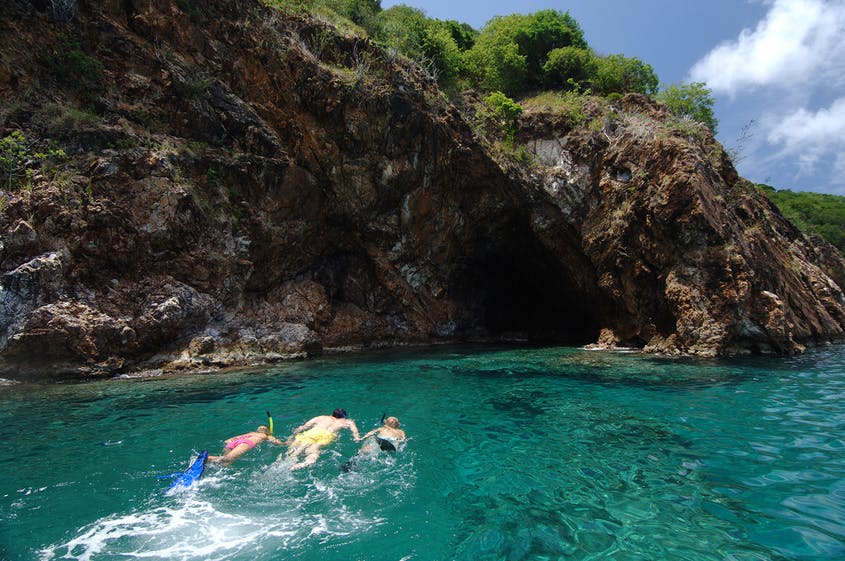 Head to Norman Island to snorkel through water-level caves.
Norman Island
At the southern tip of the BVI archipelago, Norman Island was once a favorite spot for pirates to store their booty. It's now referred to by locals as "Treasure Island" and is said to have been the inspiration for Robert Louis Stevenson's novel of the same name. Still, the island's real treasure lies in its three water-level caves, which line the western edge of the large harbor. Spend the day here snorkeling or diving to spot jewel-toned tropical fish, then finish with a drink or two at Willy T's, a pirate-themed bar on a converted cargo ship anchored just offshore.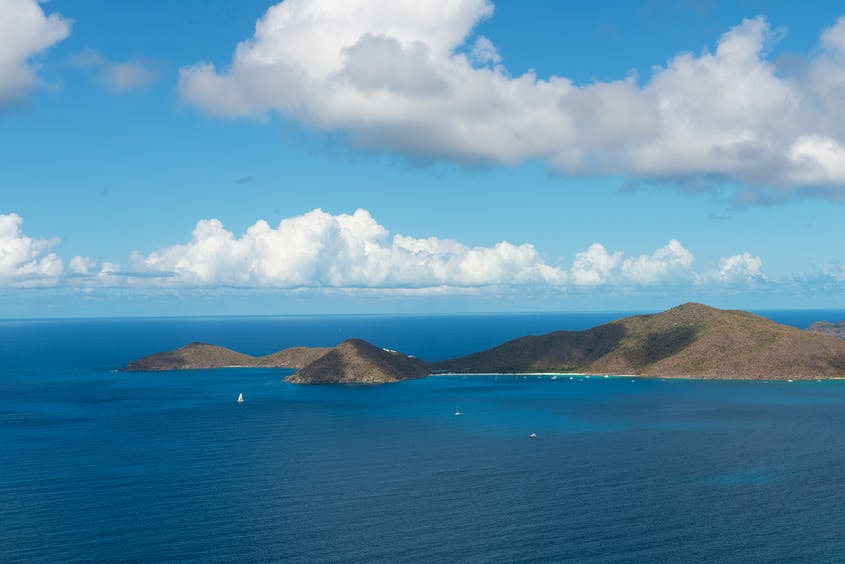 Cooper Island is right near "wreck alley" where sunken ships serve as dive sites.
Cooper Island
A favorite spot for scuba divers, Cooper Island sits adjacent to the BVI's "wreck alley," where several ships were deliberately sunk as dive sites. On shore, the island is home to a handful of private homes and the seriously cool Cooper Island Beach Club hotel, which uses solar power to brew its very own beer.
Credit for this article – Afar.com