How do you want to take the British Virgin Islands — one ravishing island at a time, or all at once in a grand tour by sea? Here are seven ways to experience the wonders of this 60 island archipelago.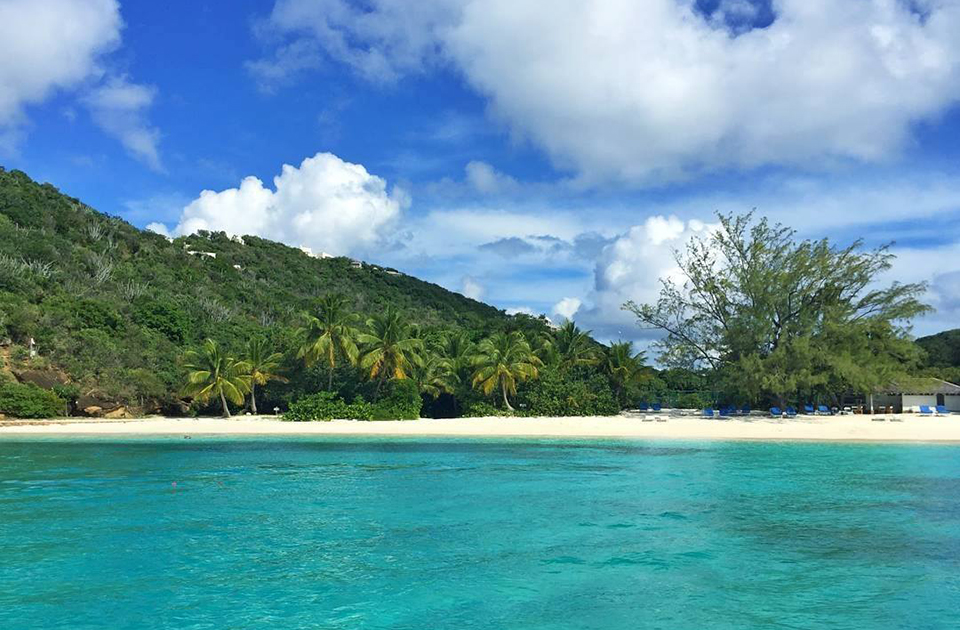 Attuned to Nature: Guana Island Nature lovers will swoon over Guana Island, a private island resort whose owners, the Jarecki family, are just as dedicated to conservation as they are to accommodating guests in luxurious style. Native birds and animals that have been wiped out on other Caribbean islands still thrive on Guana thanks to a decades-long restoration project, including the stout iguana and several other lizard species. Education about the island's flora and fauna — including the inhabitants of Guana's trio of offshore reefs — is deeply embedded into the resort's guest experiences, which also include a spa, tennis, and a dozen miles of hiking trails. The accommodations are five star all the way, from ocean-view rooms and villas with private plunge pools to fine dining drawing from the island's organic gardens.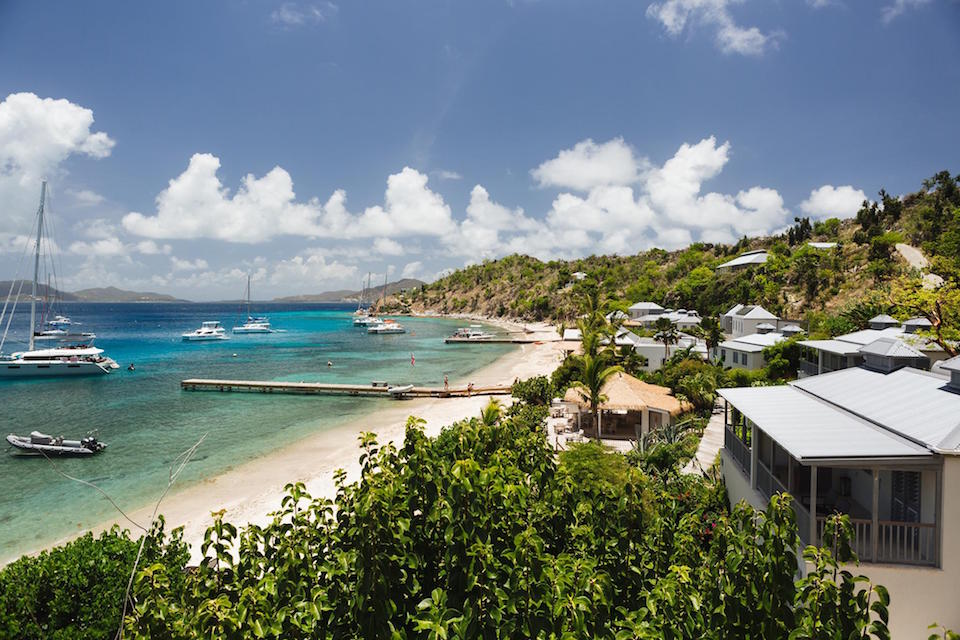 For Beach and Boat Drinks: Cooper Island I won't say it's all about the drinking at the Cooper Island Beach Club, but this compact private island eco-resort across Sir Francis Drake Channel from Road Town, Tortola definitely has all the beverage angles covered. Mornings begin at the Coffee Box and continue on the resort's sandy beach facing a yacht dotted harbor. Just a few steps away are is the Cooper Island Brewing Company, a microbrewery that produces a half-dozen varieties of beer using water from the resort's desalination plant. Better yet, Cooper Island is home to one of the best (and recently expanded) rum bars in the Caribbean, along with an excellent restaurant housed in a breezy pavilion. Bright and spacious guest rooms are arrayed along a beachfront boardwalk behind private gates and just uphill, providing both intimacy and easy access.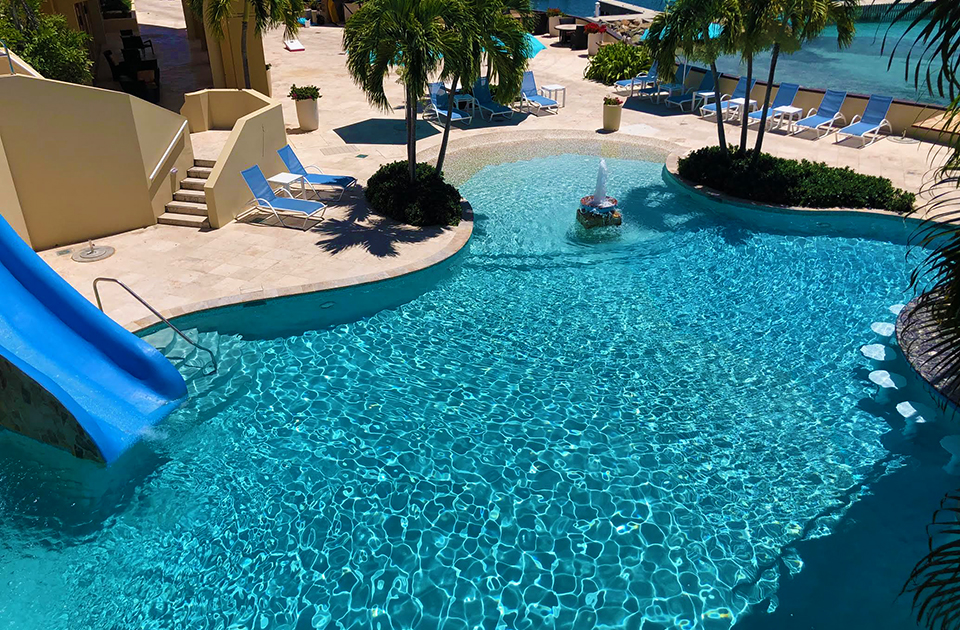 For Rewarding Yourself: Scrub Island Resort, Marina & Spa Scrub Island benefits from being one of the newer resorts in the British Virgin Islands (it opened in 2010). With a large selection of both guest rooms and villas, a spacious, full-service marina, a spa and several beaches around the island, Scrub is a great place to soak up the beauty and serenity of the BVI. When you're ready to explore, the resort runs a ferry back and forth to Trellis Bay on Tortola. Best of all, if you're a member of the Marriott Rewards you can use your points to book a room at Scrub Island, which is part of Marriott's Autograph Collection.
For Getting Immersed on the 'Drowned Land': Anegada Beach Club Low-slung and low-key, Anegada isn't the first place you'd expect to find a posh resort. Yet here stands the Anegada Beach Club with its luxury "glamping" tents arrayed behind the beach dunes on the island's quiet north shore. Guests can learn to kite surf from the on-site school run by Tommy Gaunt, cruise the shoreline in a kayak, or rent an open-sided Moke dune buggy to explore the 15-mile-long island's hidden beaches, salt ponds, and beach bars.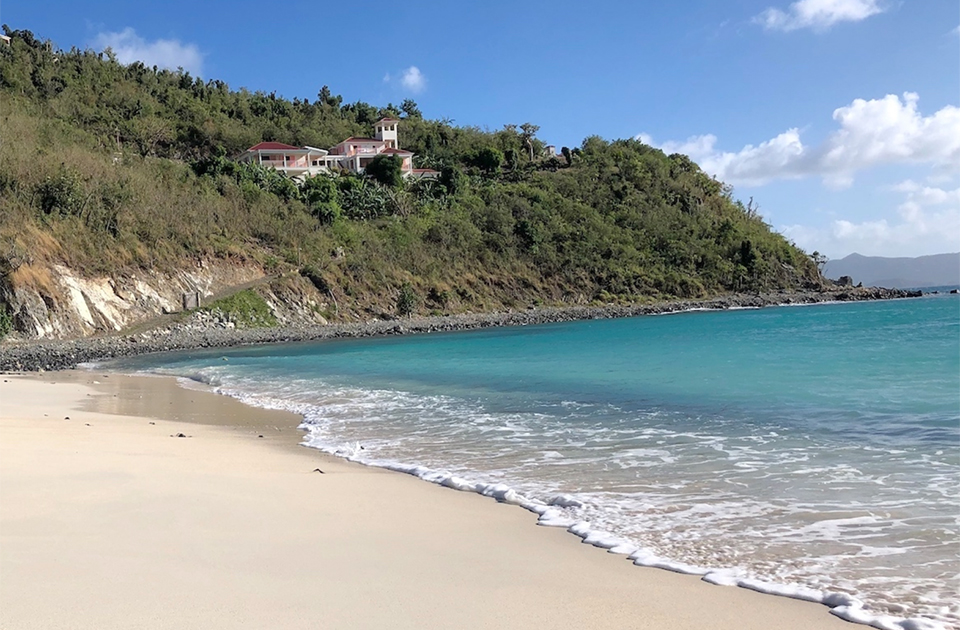 On Jost Van Dyke: White Bay Villas White Bay on Jost Van Dyke is home to some of the best beach bars in the Caribbean, including the legendary Soggy Dollar Bar, Foxy's, Corsairs, and Hendo's Hideout. It's a favorite port call for yachts and has a beautiful sandy beach where the party starts mid-morning and doesn't stop til the wee hours. White Bay Villas, by contrast, sits high above the bustle of the beach and provides a welcome respite when you need one. Twenty villas are scattered over 18 hillside acres, with magnificent high-altitude views of the beach and White Bay itself. A private water taxi makes it easy to get to the beach and back home again at the end of the night.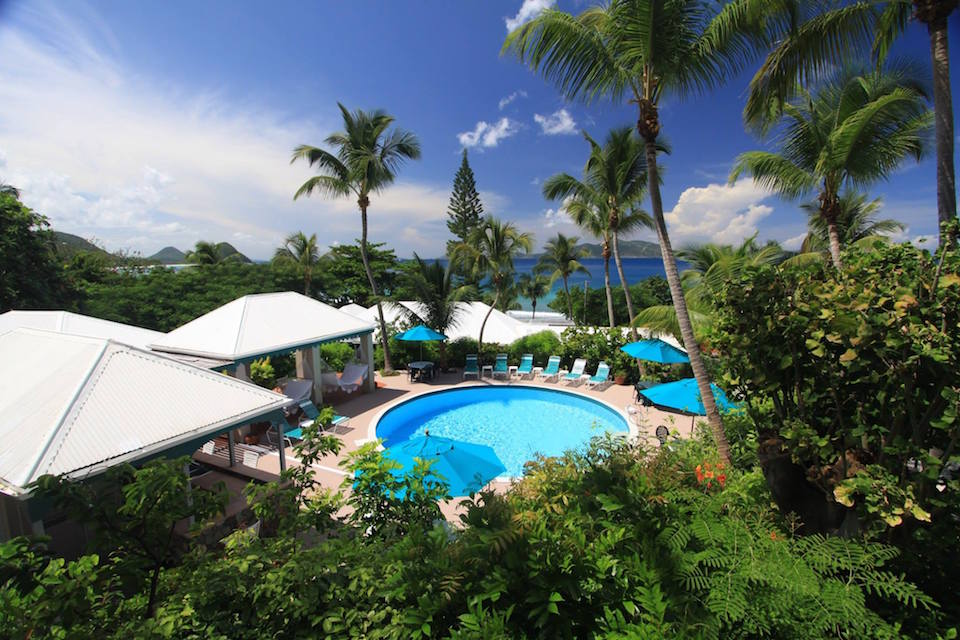 On Tortola: Lighthouse Villas, Cane Garden Bay, Sugar Mill Hotel, Apple Bay The town of Cane Garden Bay has a beautiful beach backed by a row of lively beach bars and restaurants, with the 400-year-old Callwood Rum Distillery just down the road. Some of those eateries are incorporated into modest beach hotels, like Myett's Garden Inn, but we were charmed by the Lighthouse Villas, which were across the street and uphill from the beach and had spacious villas with lovely views of the bay. The elegant Sugar Mill on Apple Bay is another excellent choice on Tortola, with colonial-style rooms and the namesake dining room across from a private stretch of beach and the Mediteranean-style Tramonti restaurant.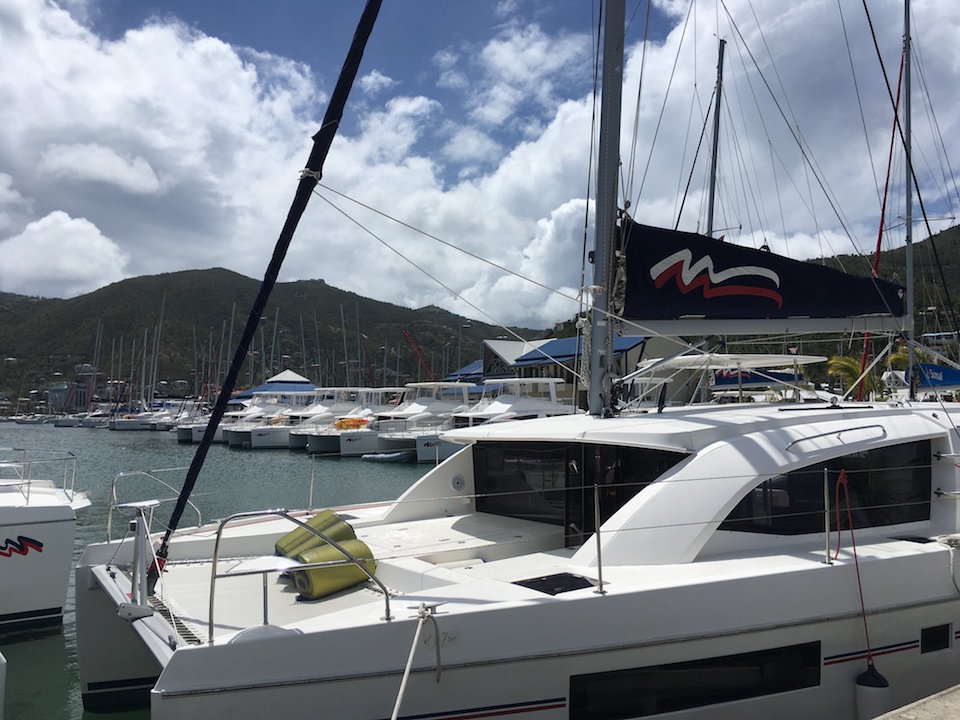 By Charter Yacht: The Moorings Chartering a crewed catamaran to sail the British Virgin Islands is the best way to explore this mariner's dream destination. Generally calm and protected waters combined with a diverse assortment of ports and attractions within easy reach combine to make the BVI an ideal cruising experience even for non-sailors. Mornings spent diving at the Indians or exploring the caves at Norman Island can be followed by afternoon drinks at the beach bars on Jost Van Dyke, dinners in the Bight or Cane Garden Bay, and late-night partying aboard the Willy T. The Moorings has catamarans of various sizes and can captain and provision your boat. Or, if you're traveling with an experienced sailor, you can do a bareboat charter and fill up to six cabins with friends, bringing the cost of a charter down to a level comparable to a stay in a resort.
Credit for this article – The Caribbean Journal