You're perched above the dunes at the edge of the Caribbean, just you and the breeze and the frothing waves.
This is Anegada, the frontier of the British Virgin Islands and the island that's the most closely-guarded secret in an archipelago full of them.
It's a place for beach lovers, for those searching for a Caribbean that doesn't really exist anymore, for a sandy dream; a place for mopeds and jeeps, rum punch afternoons on Loblolly Bay and lobster dinners at the water's edge.
The latter can quickly become a daily ritual — this being the Caribbean Capital of Lobster.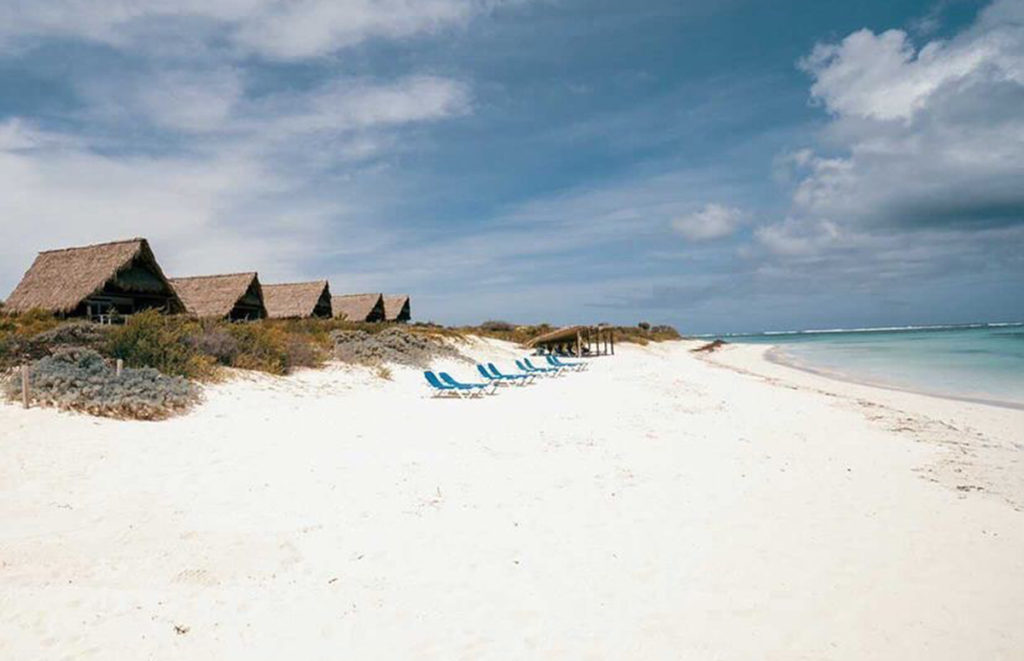 And here on the dunes you'll encounter the pinnacle of the Anegada experience.
This is the Anegada Beach Club, the island's leading hotel, a bucket-list destination that's always drawn in-the-know travelers to a place beyond what you know of the Caribbean.
And it's the most unique luxury hotel in the BVI, a destination that has no shortage of high-level resorts.
There's just something different about this one; whether you're spending your days at Tommy Gaunt's on-site kitesurfing school or going toes-in-the-sand with a painkiller all day, there's always a sense of adventure, of energy.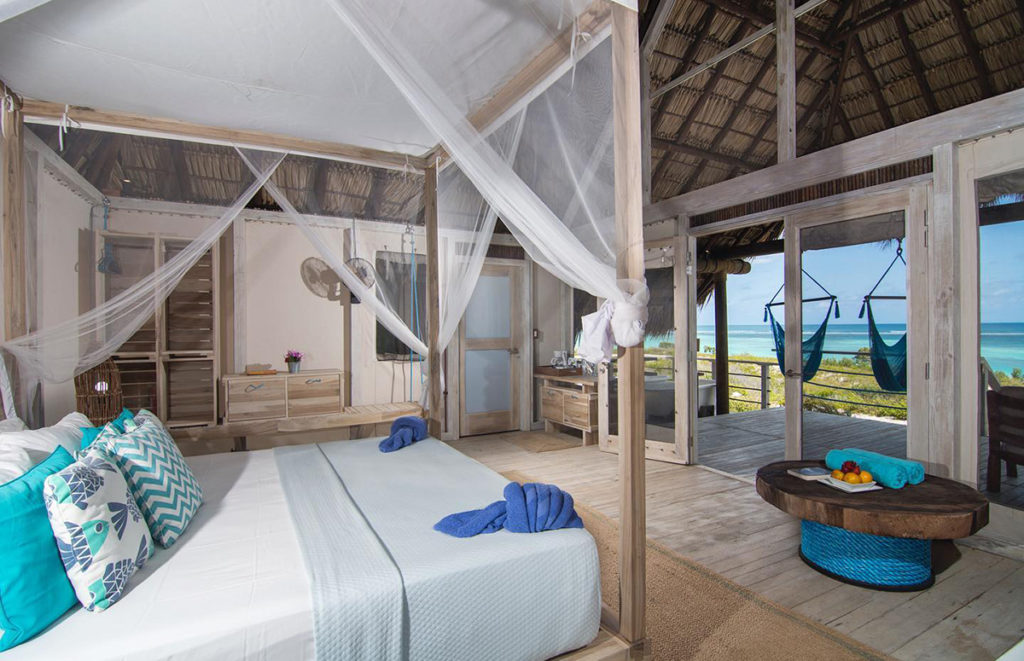 Even as the luxury abounds, there's no pretense here — it's all about authenticity, the feeling of being connected to this untouched corner of the Caribbean.
There are two options here: sleek, crisply designed hotel rooms; and a collection of beachfront "palapa retreats," the ultimate in Caribbean glamping.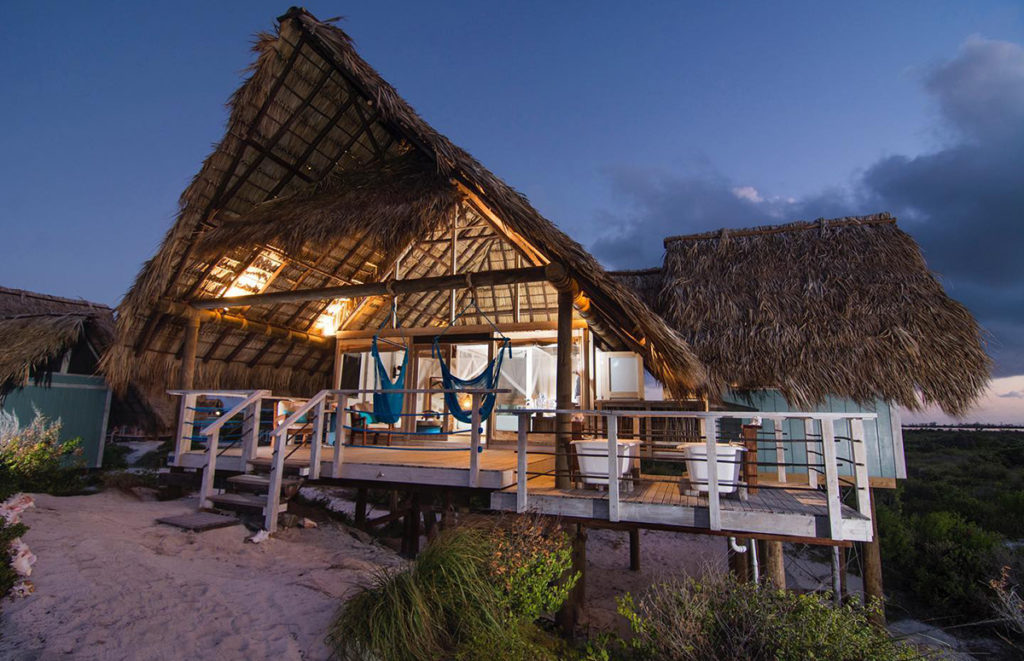 And in the age of social distancing, this is the zenith, where you'll practically have the whole beach, the whole island to yourself.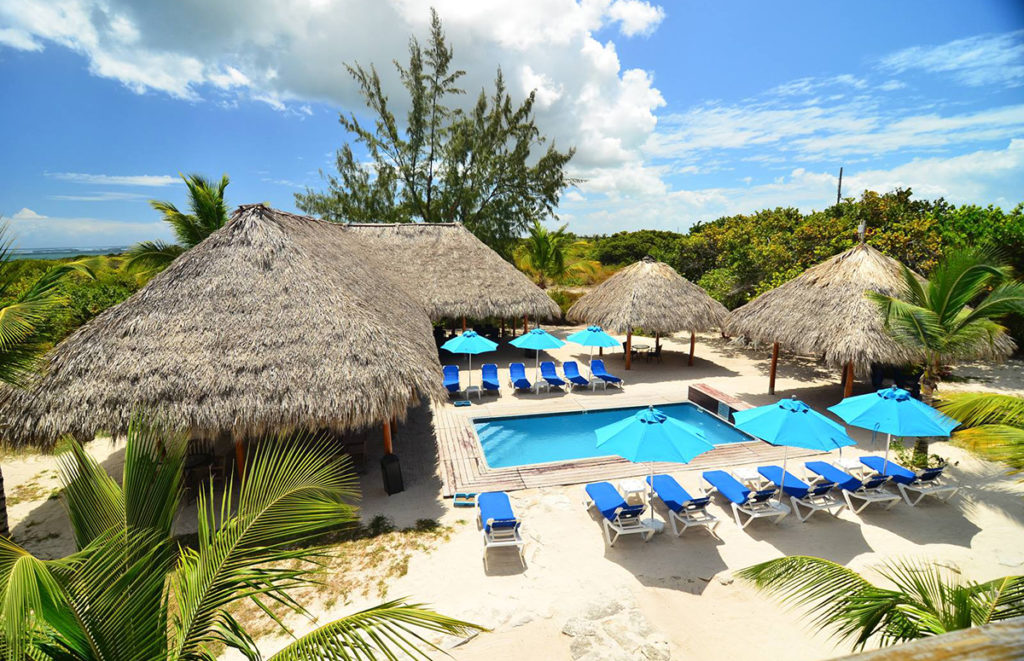 n these breezy, chic, endlessly romantic oceanfront rooms, you'll be closer than ever before to the beauty and magic of the West Indies, with a raw, visceral experience married to all of the comforts of luxury design.
You can travel all around the Caribbean and never find anything like this.
And that's a wonderful thing.
For more, visit the Anegada Beach Club.
Credit for this article – The Caribbean Journal