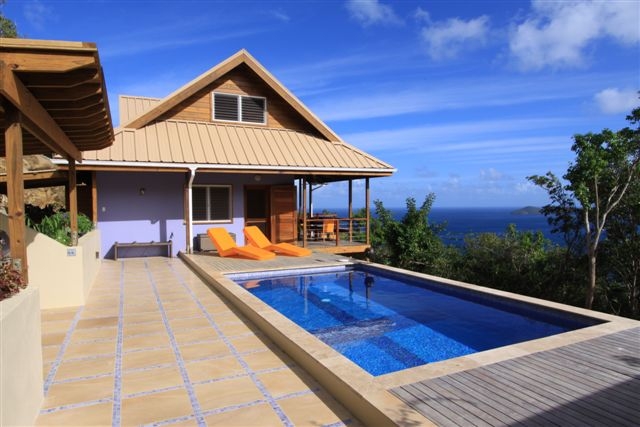 The Chez Nicolette is a new contemporary Danish colonial home in Tortola, on 0.9 acres, with panoramic views over Trunk Bay beach and the island chain all the way to Necker Island. Located on a hillside, with a pool, just minutes from the beach, this 4 bedroom/3 bath home is listed at $1,550,000.
The home has been designed and built by Caribbean Architecture Ltd who most many years of experience designing homes in Tortola and in Europe. A glance at this wonderful example of their work shows how they successfully combine traditional danish colonial design with modern clean lines and contemporary finishes.
Read more and view additional photos at our Coldwell Banker listing page.