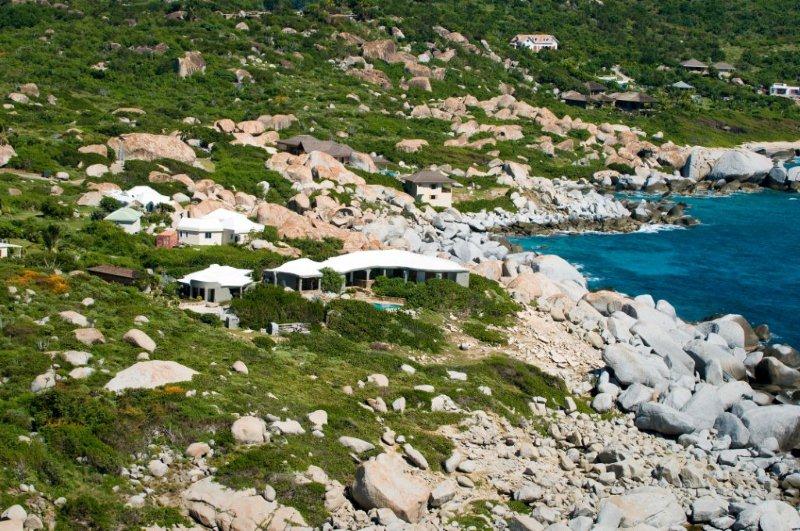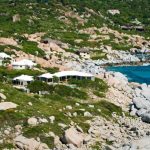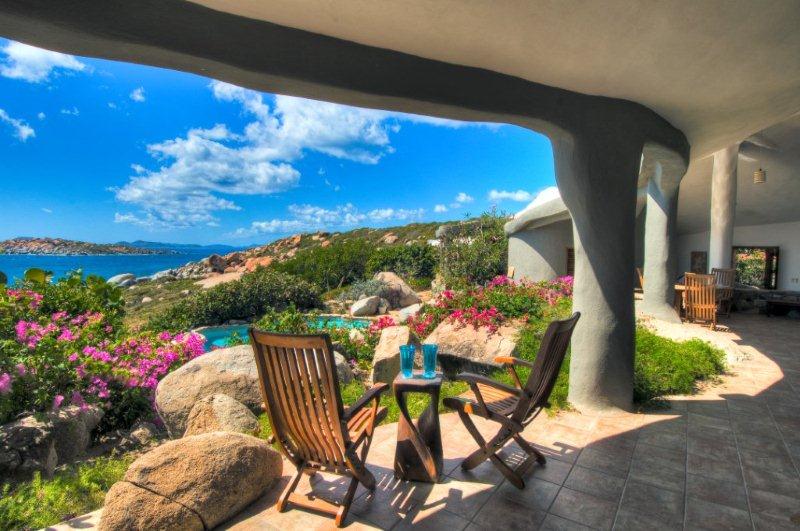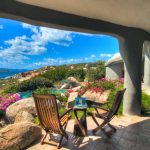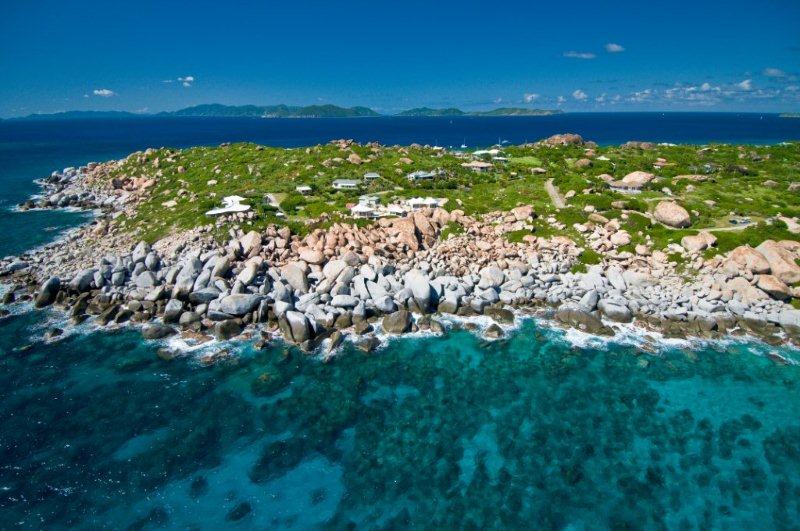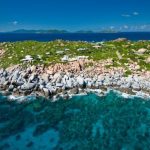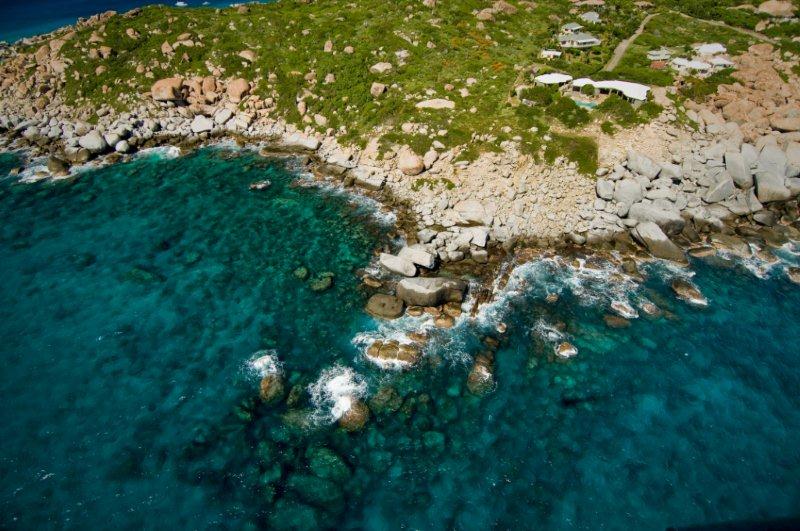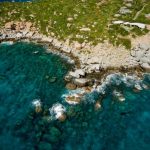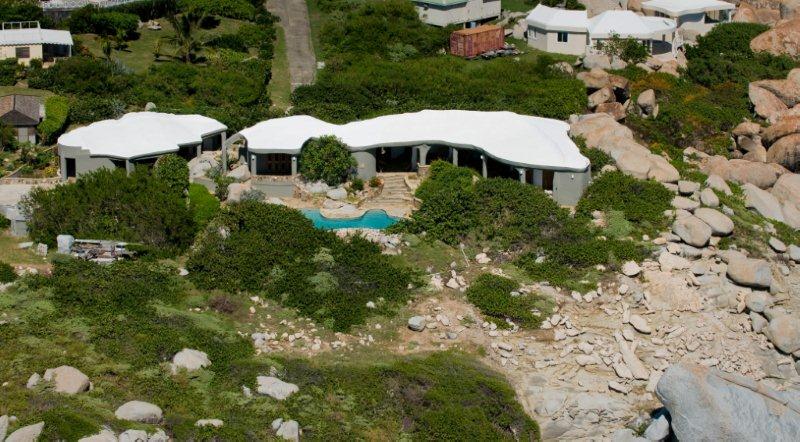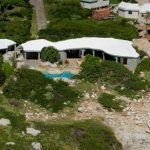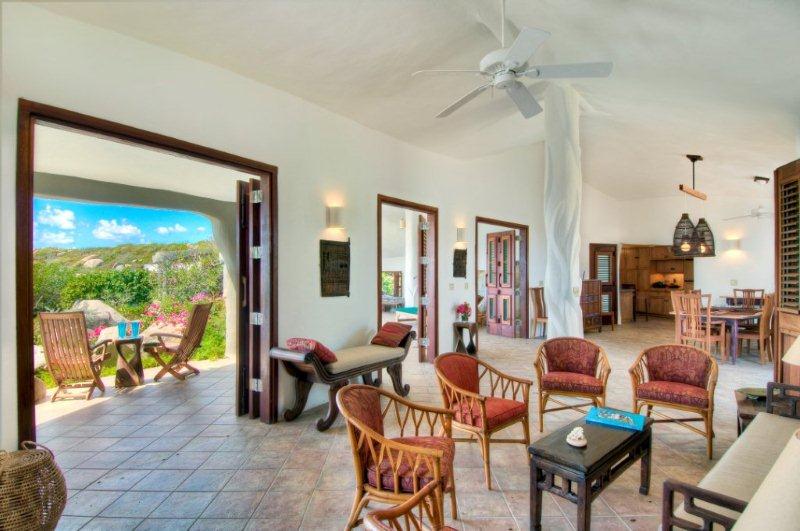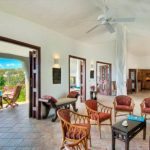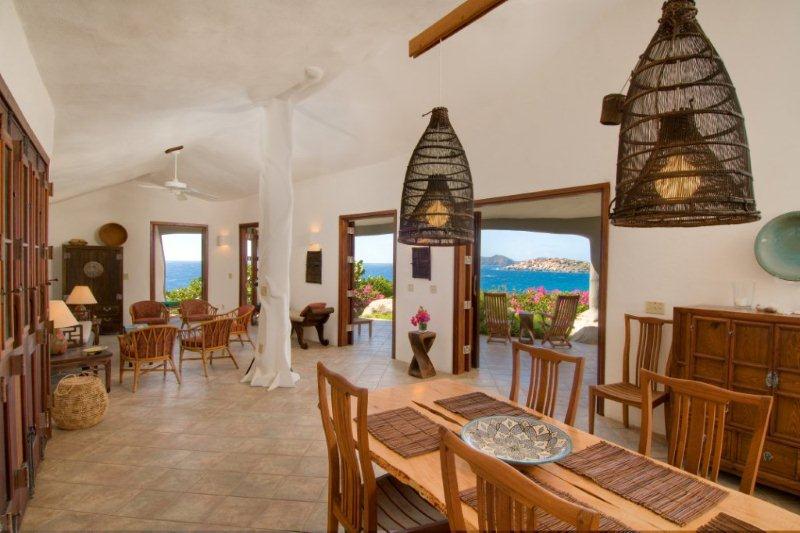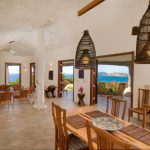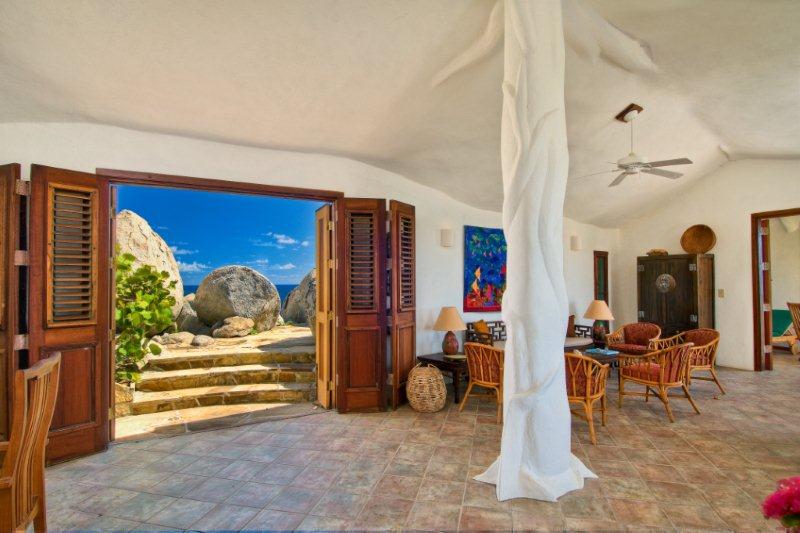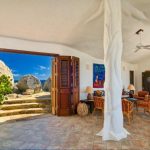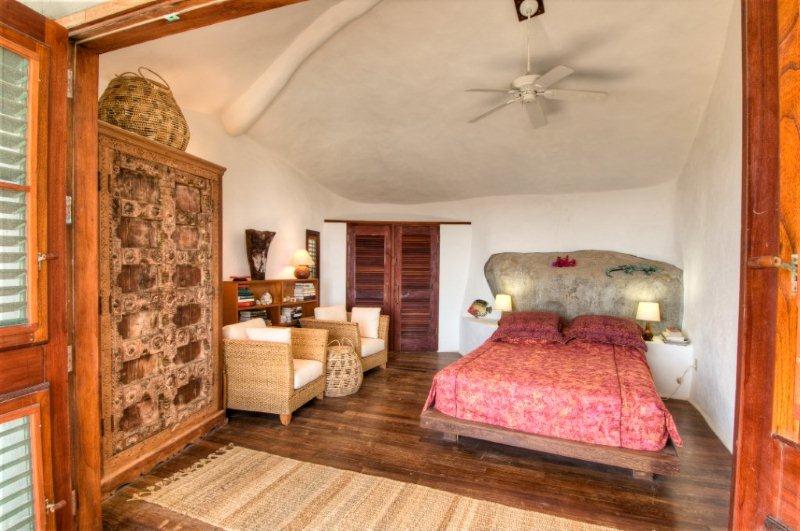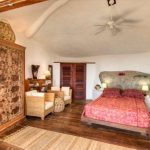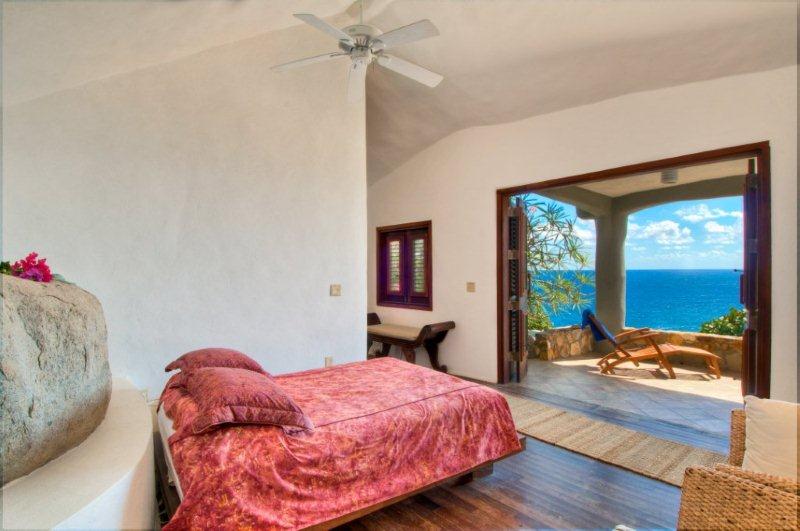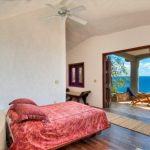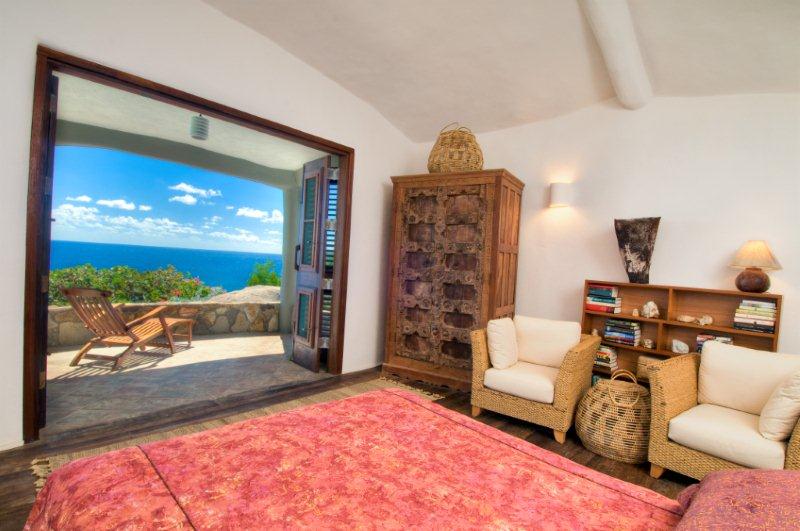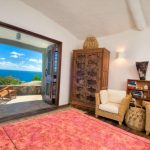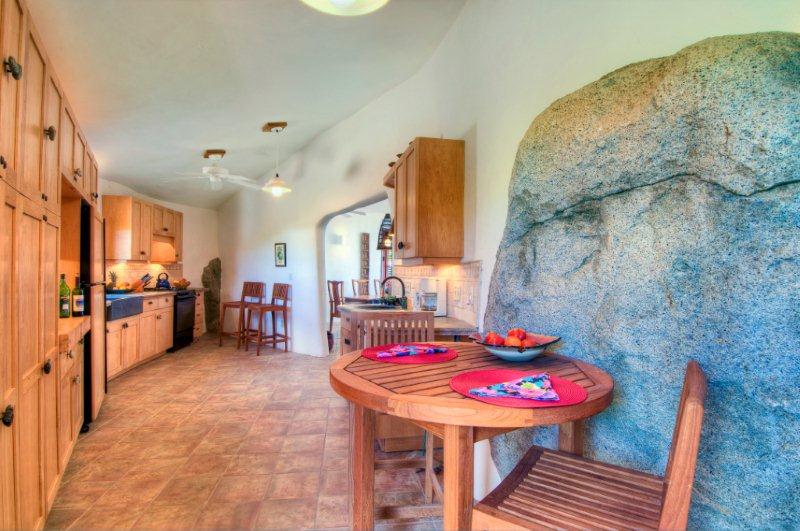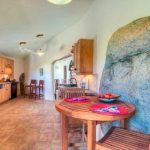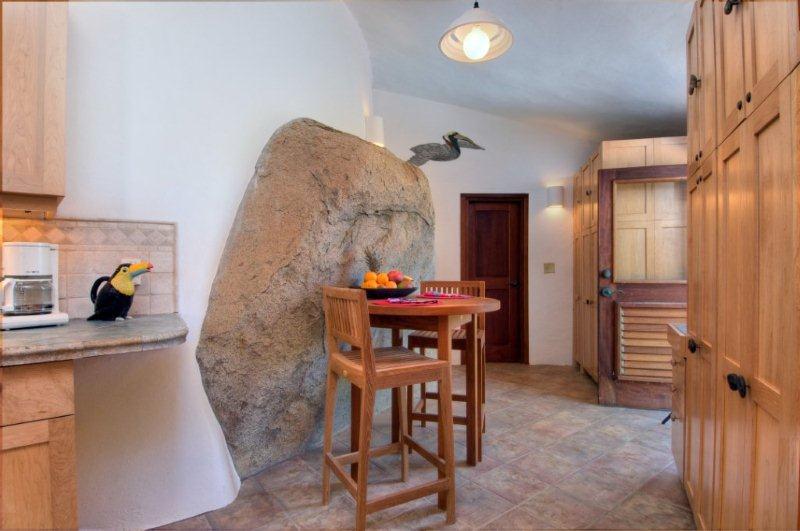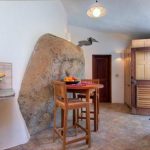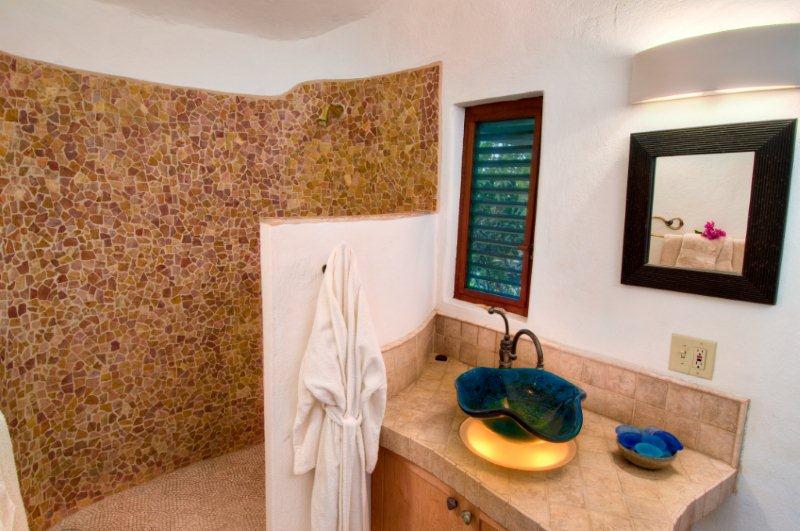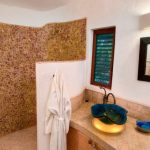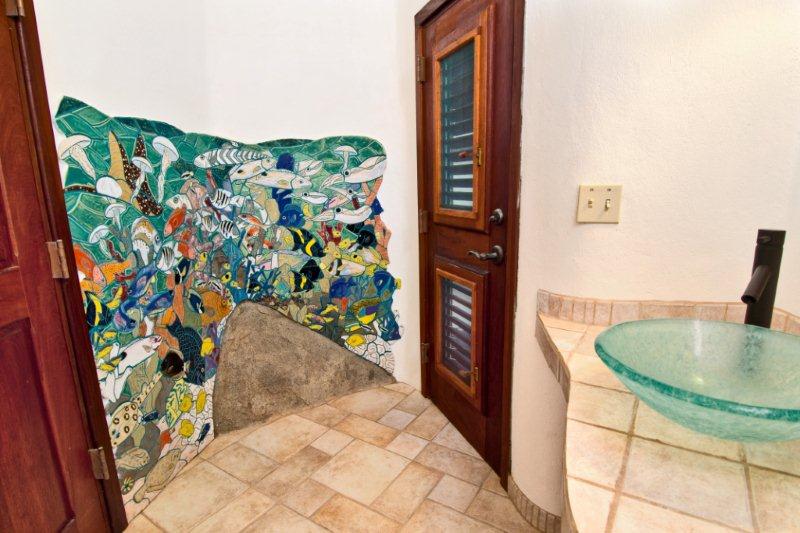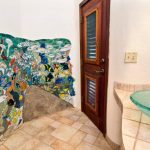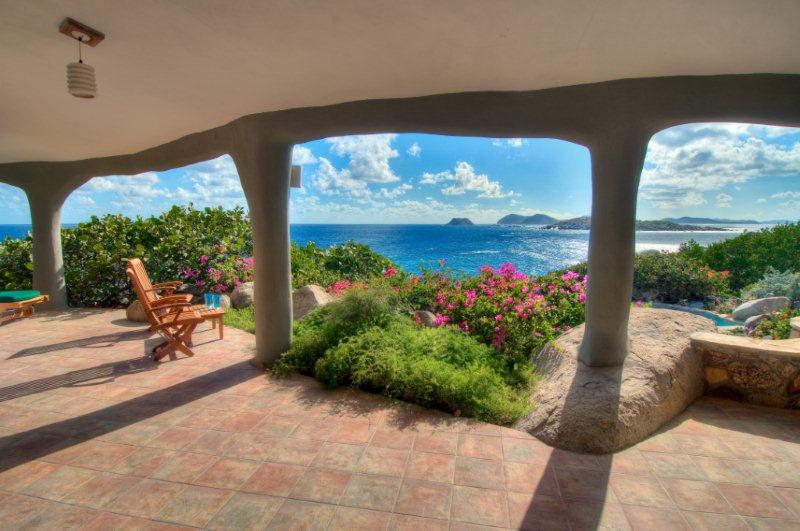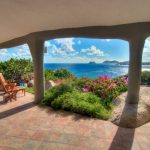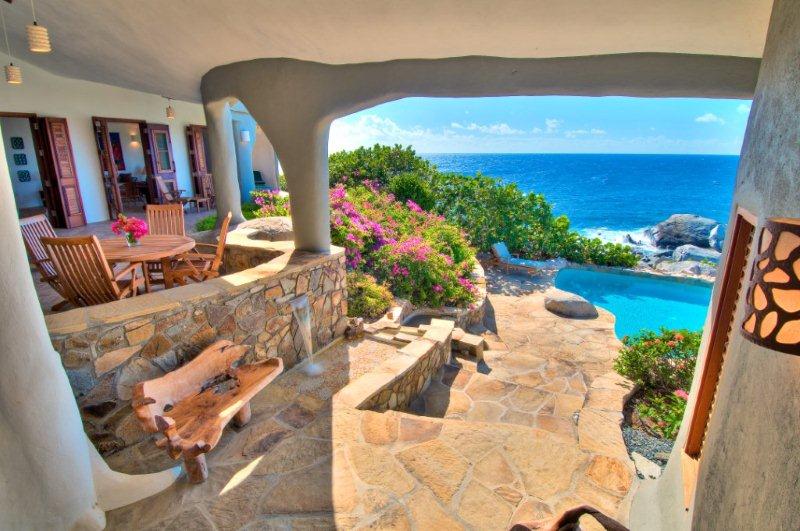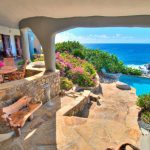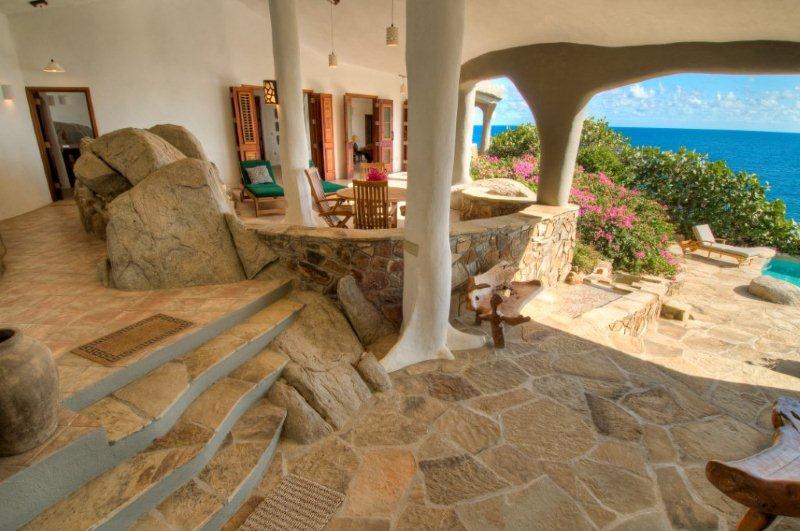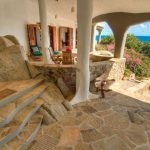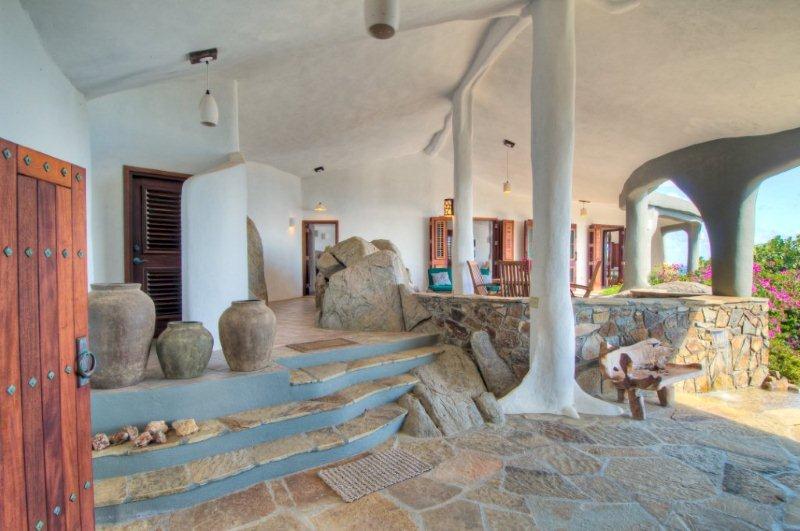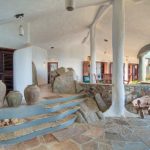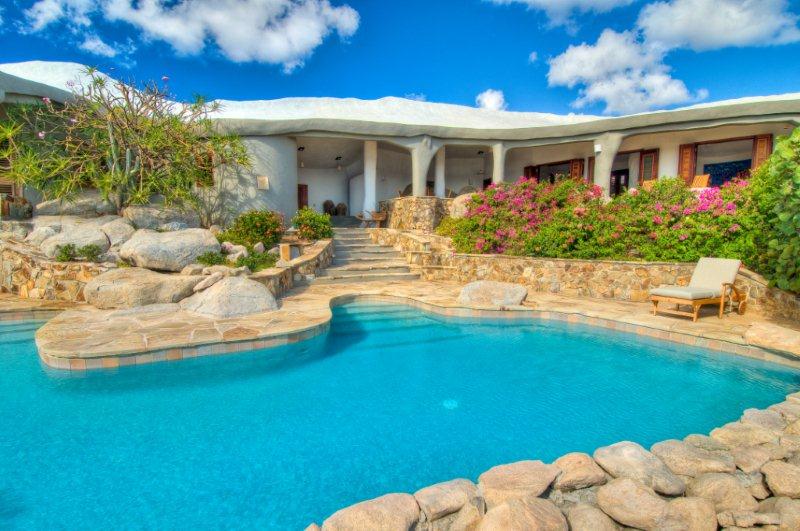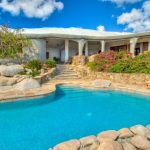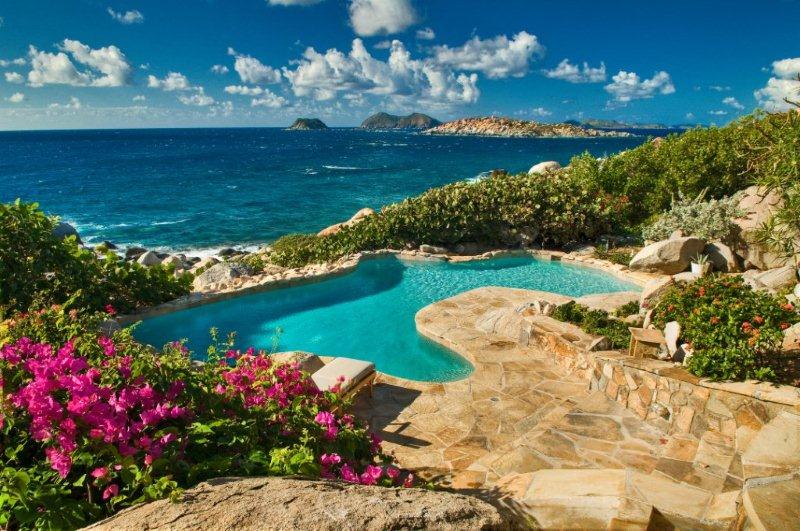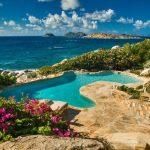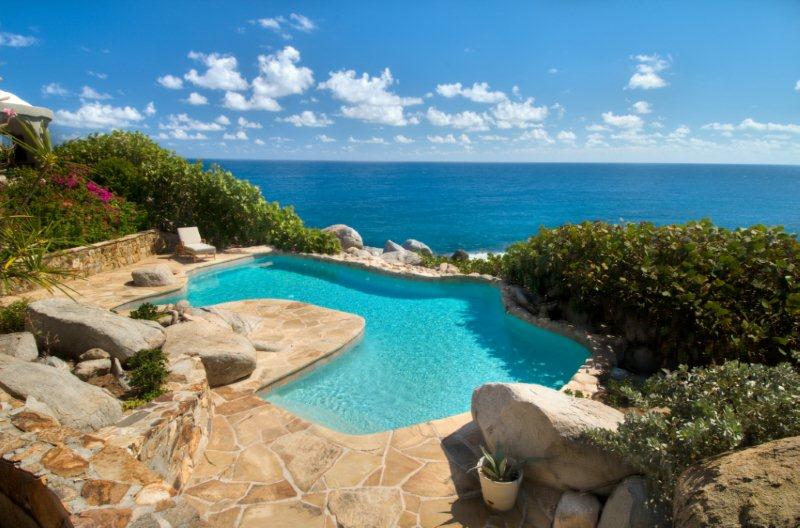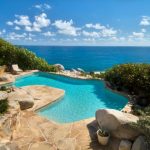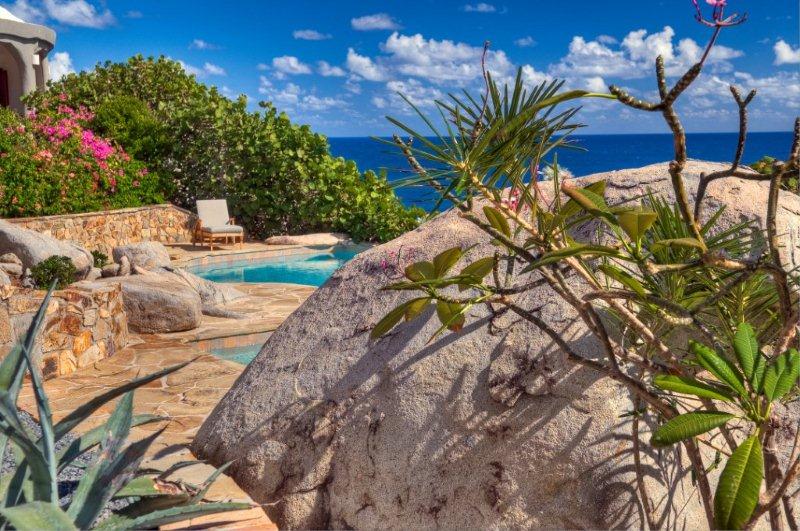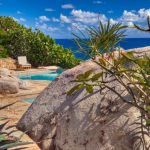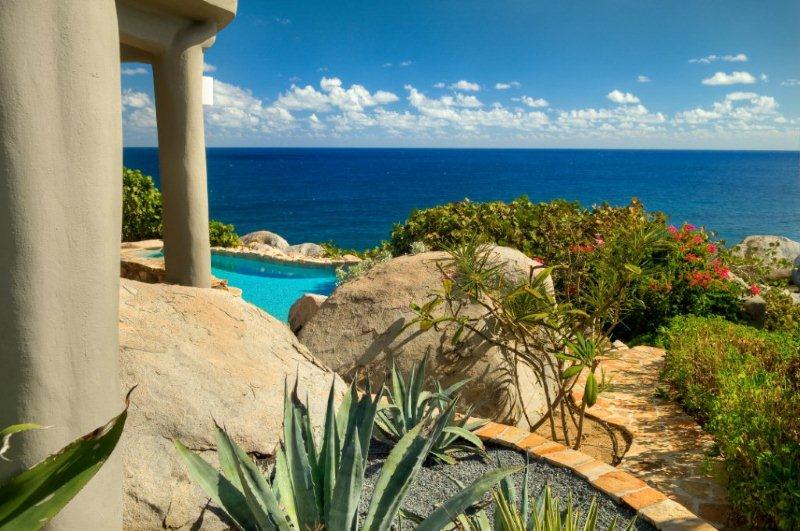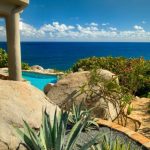 Whale Rock House
Virgin Gorda
This outstanding, unique property is situated on a two acre lot just between the famous Baths National Park and a dedicated Greenbelt that extends to the shore.
Giant granite boulders line the perimeter and provide extraordinary privacy.
The waves that crash on the rocks below are caused by the breezes which keep the property constantly cool year round. Your views expand farther off to the chain of mostly uninhabited islands from Fallen Jerusalem to Ginger, Salt and beyond.
With the curved walls and roof blending right into your surroundings, the estate provides a feeling of being one with the natural granite boulders and surroundings. The design is enhanced by commissioned ceramic work and by custom millwork combining mahogany with the patina of brass and bronze hardware. Deep roofed porches, stone terraces and large teak decks offer tempting alternatives any hour of the day for soaking up sun or retreating to breeze-cooled shade.
Generously-sized living and dining areas with a spacious kitchen and a half bath occupy the east wing, connected via covered flagstone walkways to the master suite and to separate two bedrooms and baths guest quarters with its butler's kitchen. The main swimming pool overlooks the ocean (a second pool may be activated if desired). Soothing fountains complement extensive gardens fitting the natural setting.
The property includes an oversize garage, a two-space, arbored carport, and mechanical outbuildings.
Several prime building sites remain open on the lot should additional accommodations be required.
2 acres Acres

3 Bedrooms

3.5 Bathrooms

The Baths