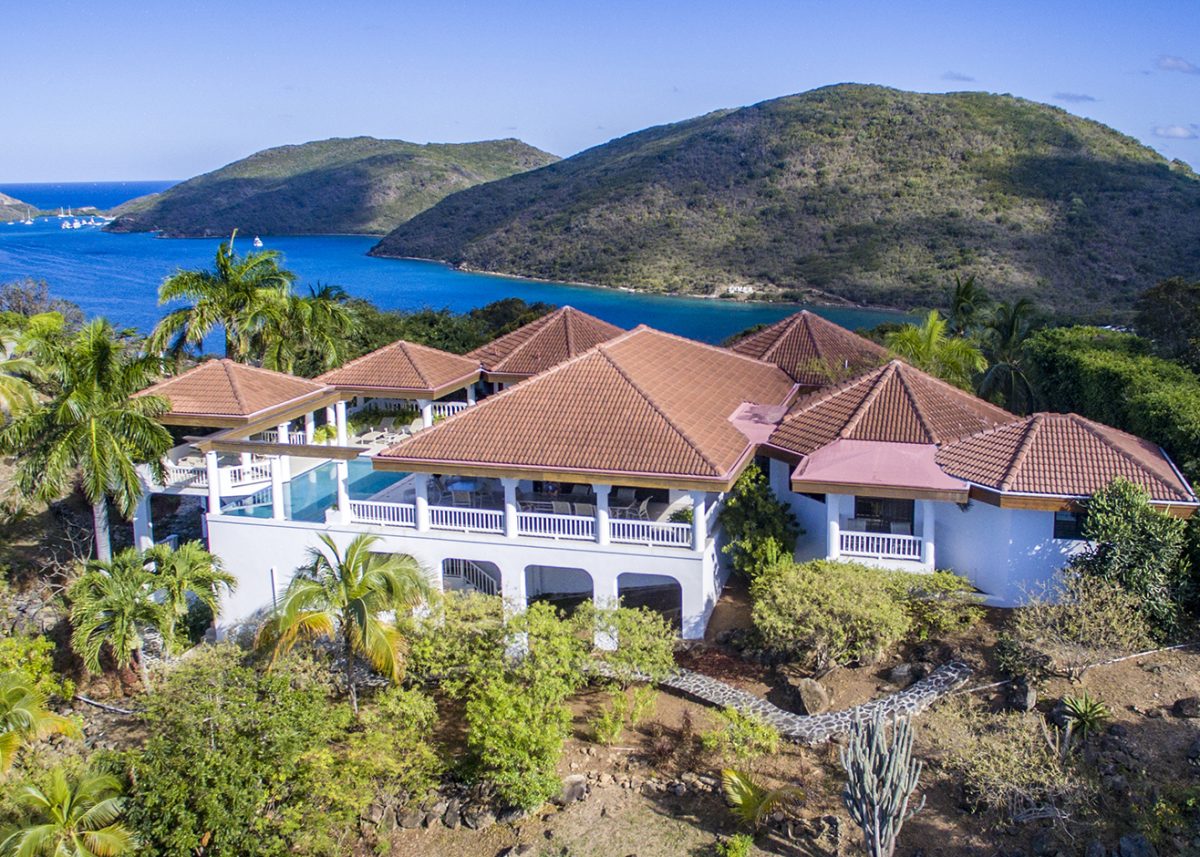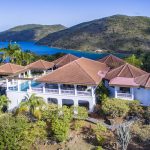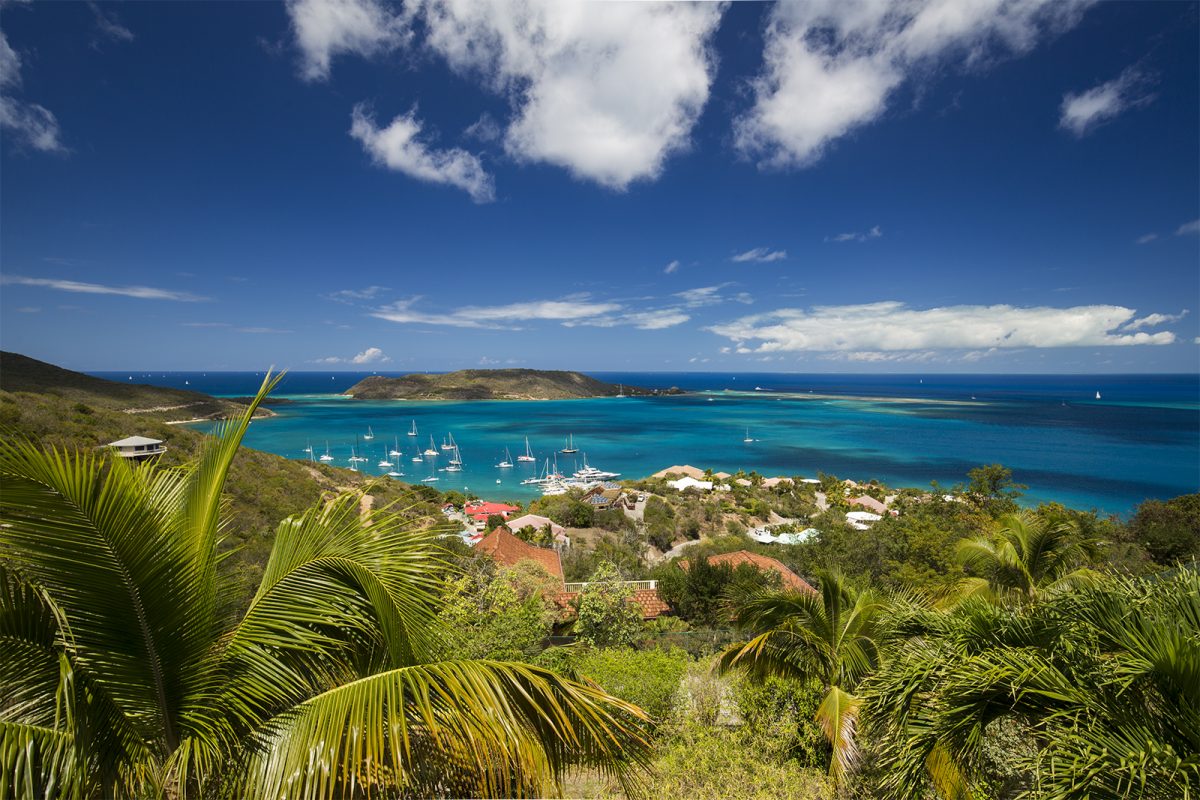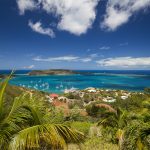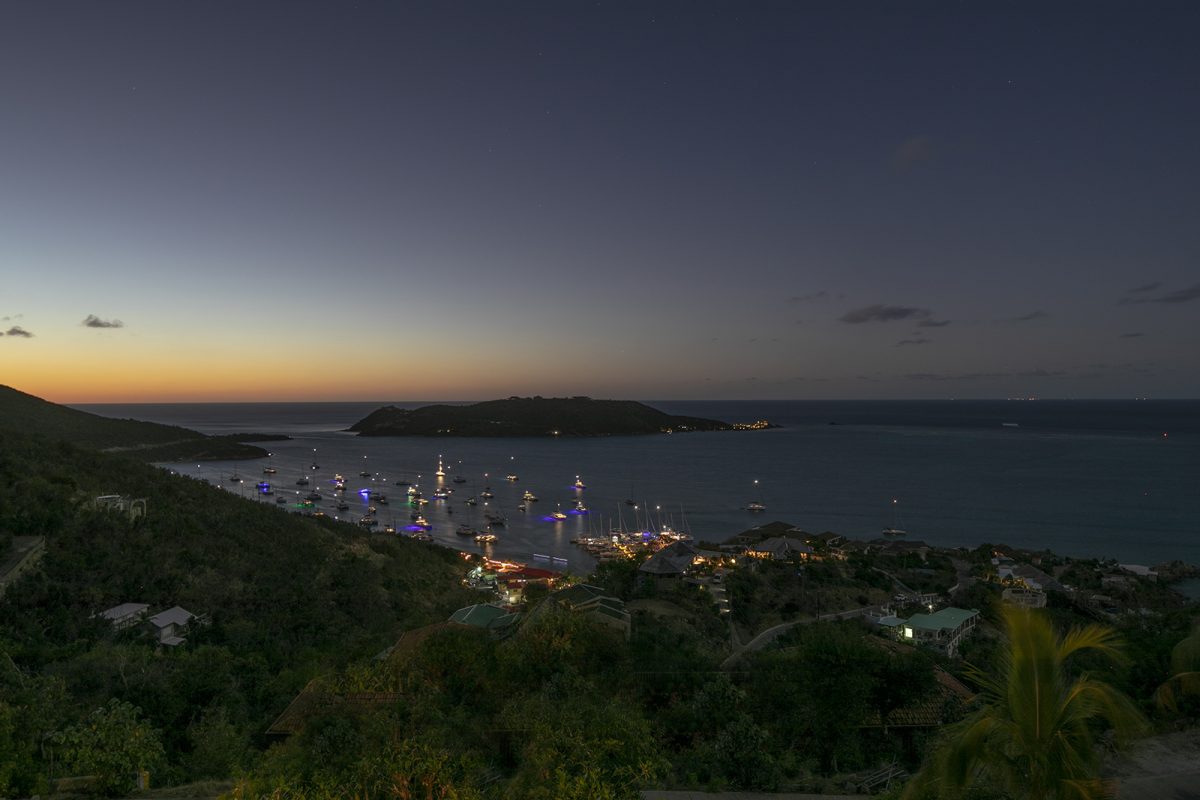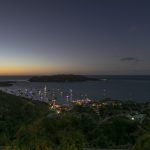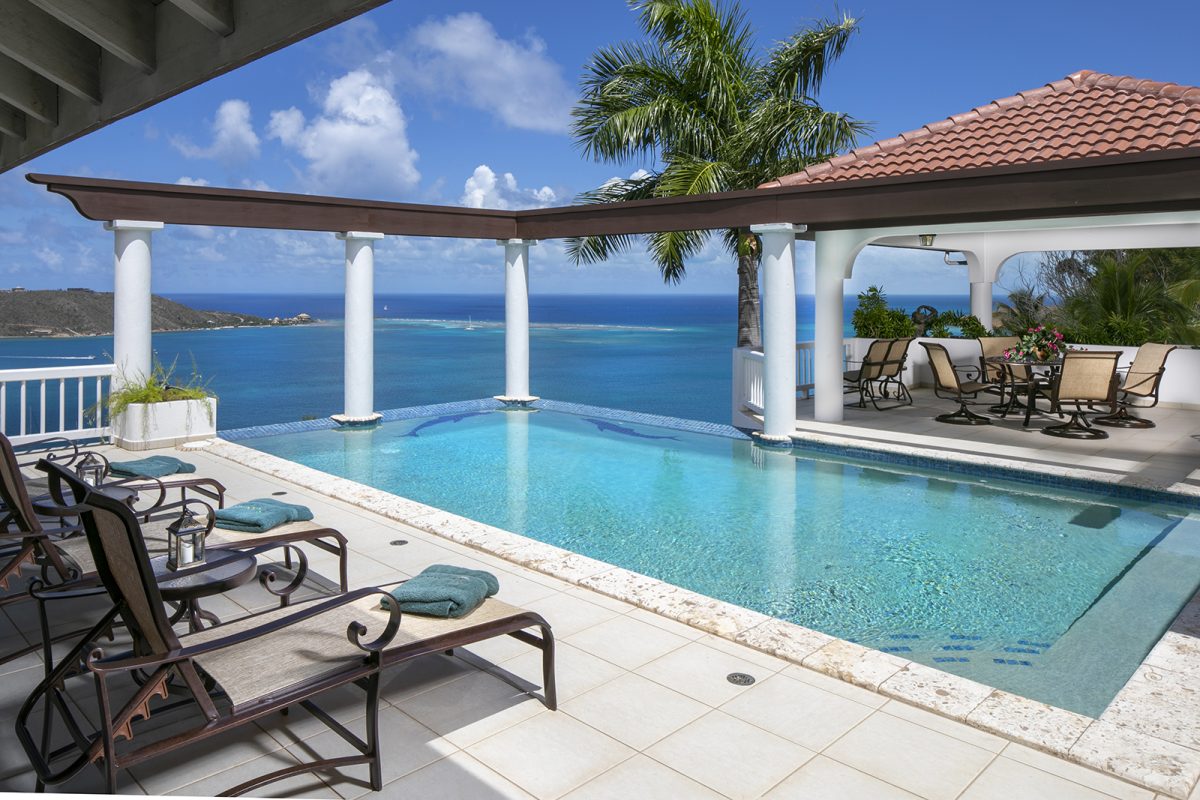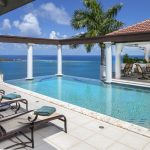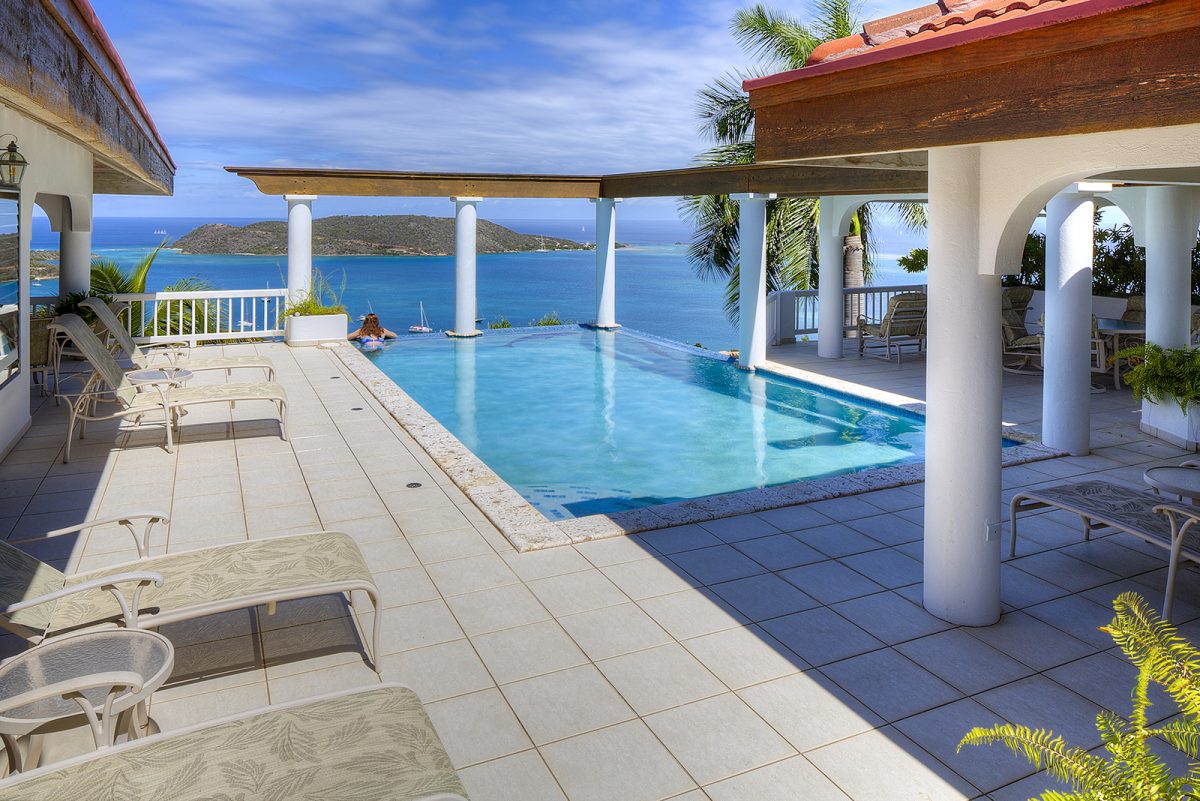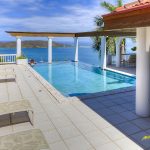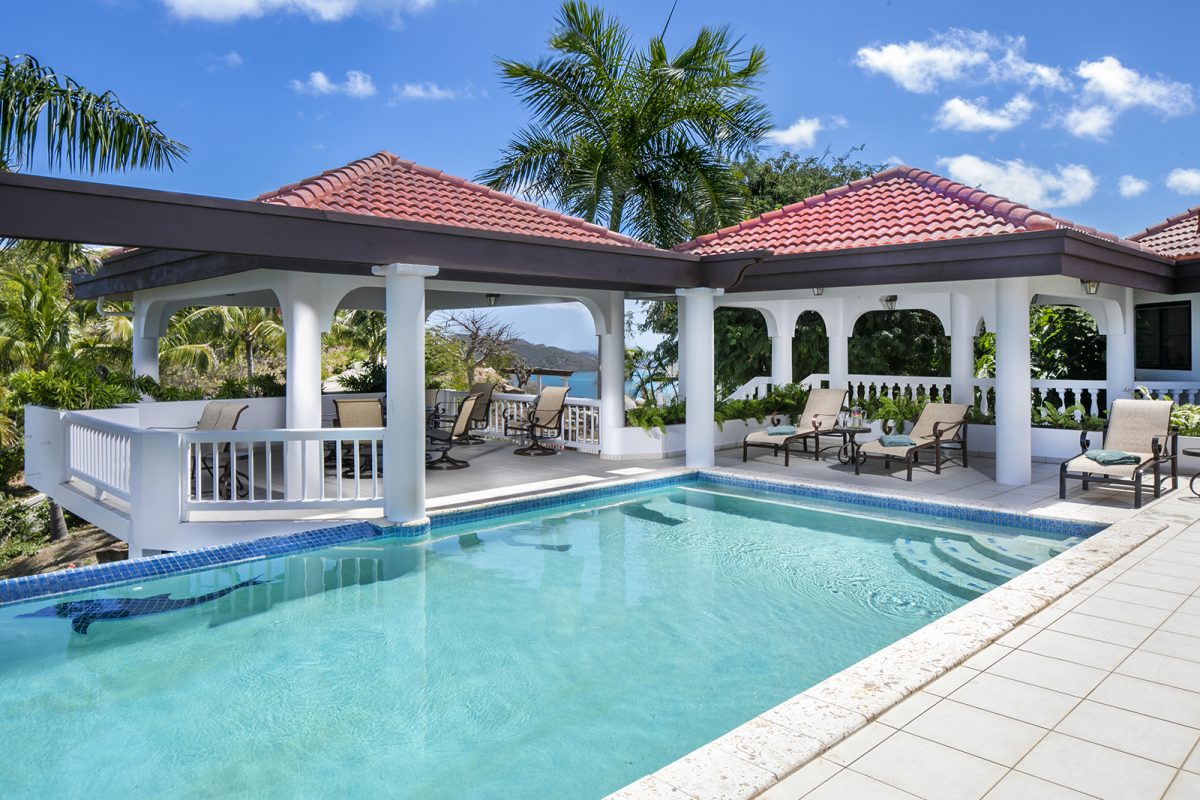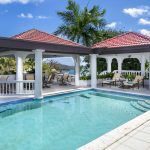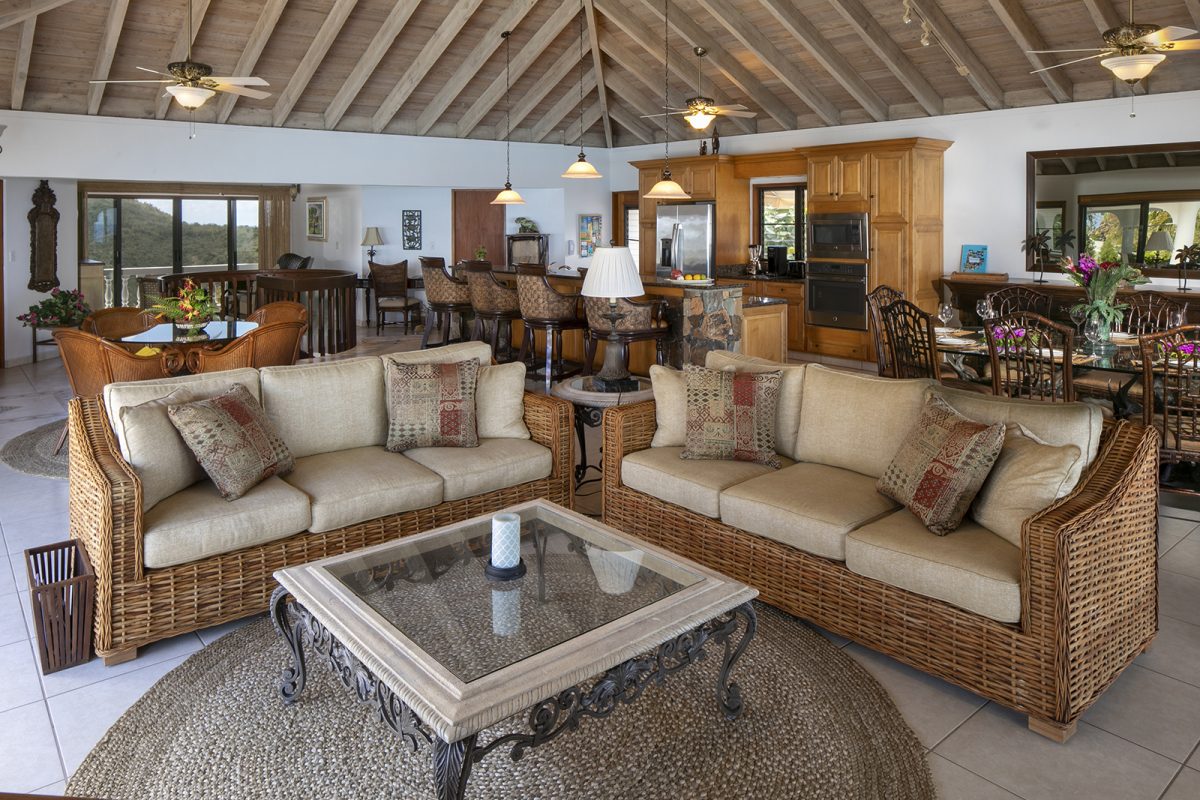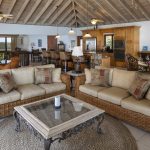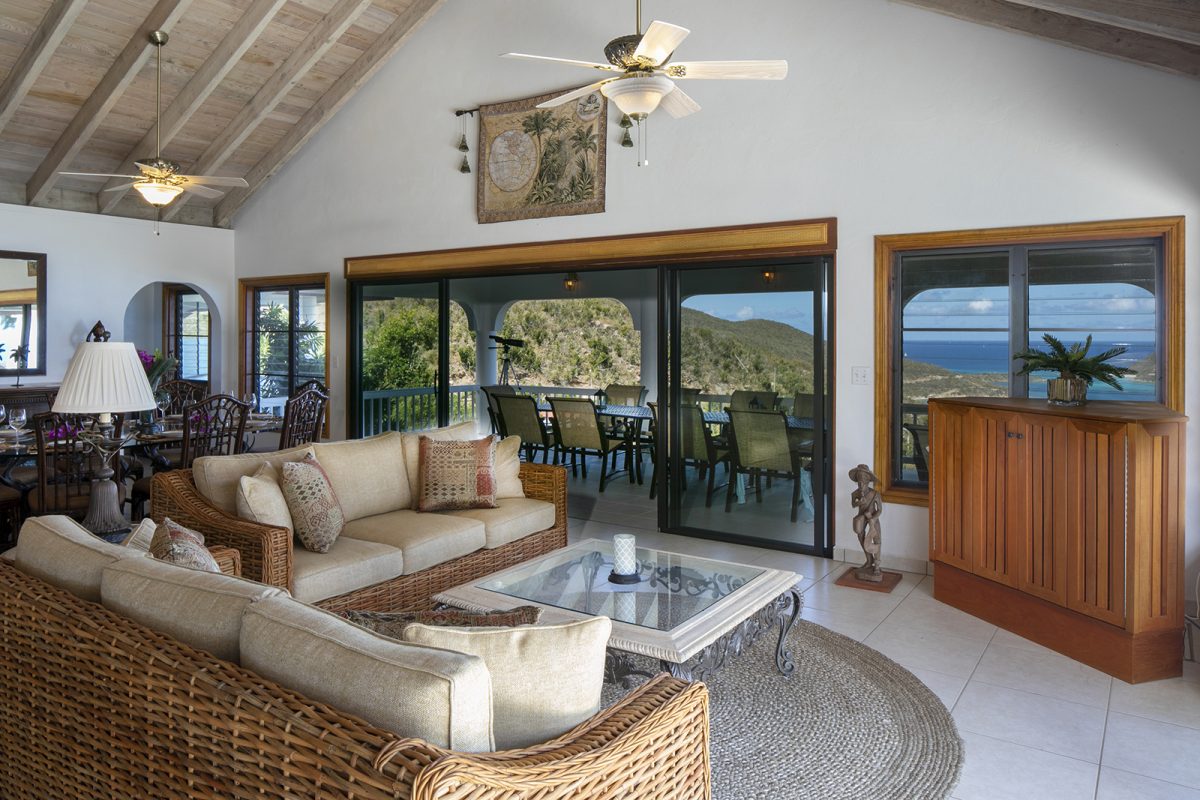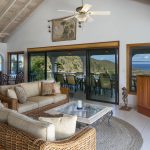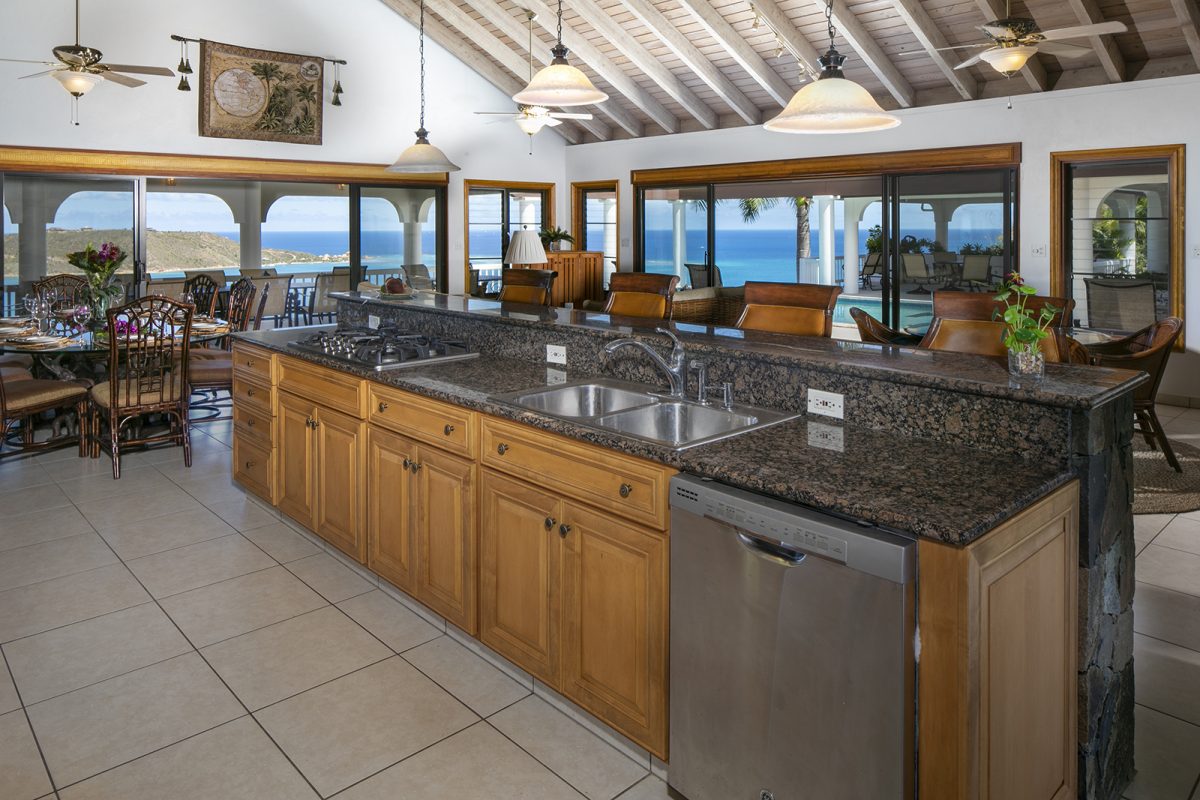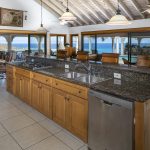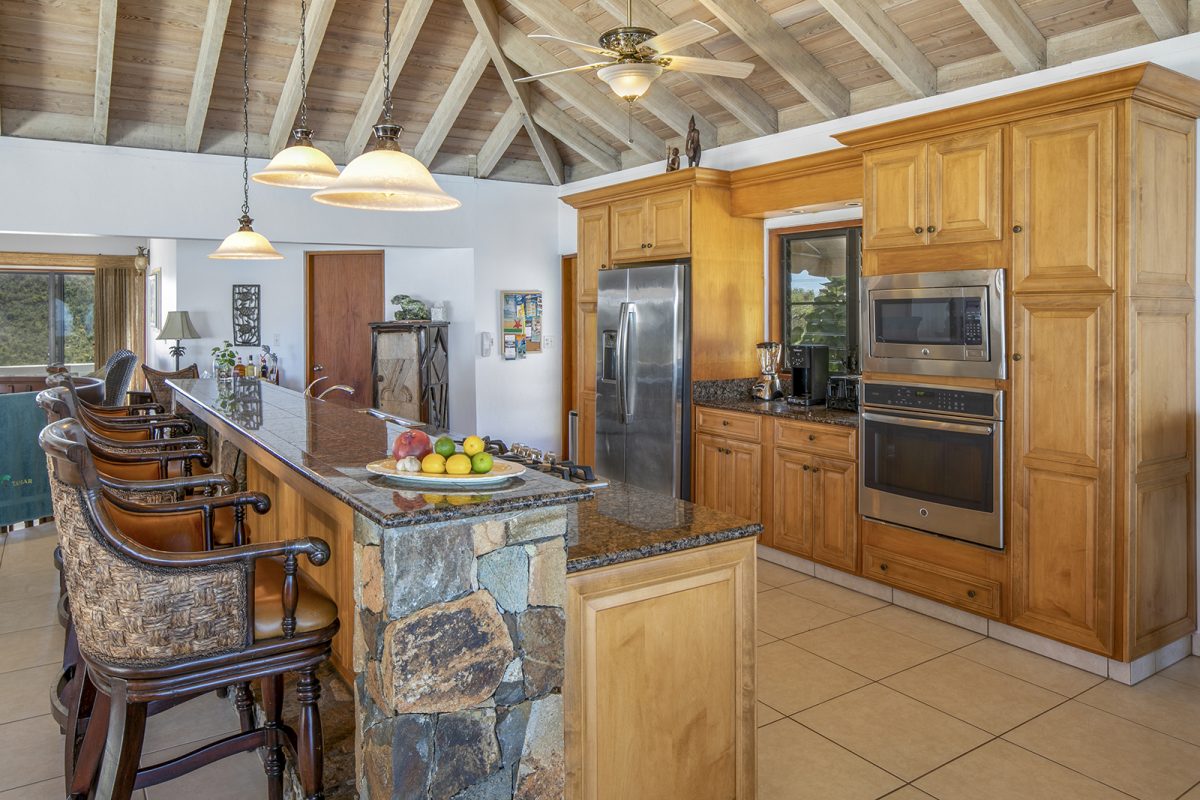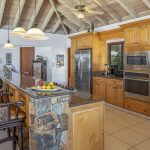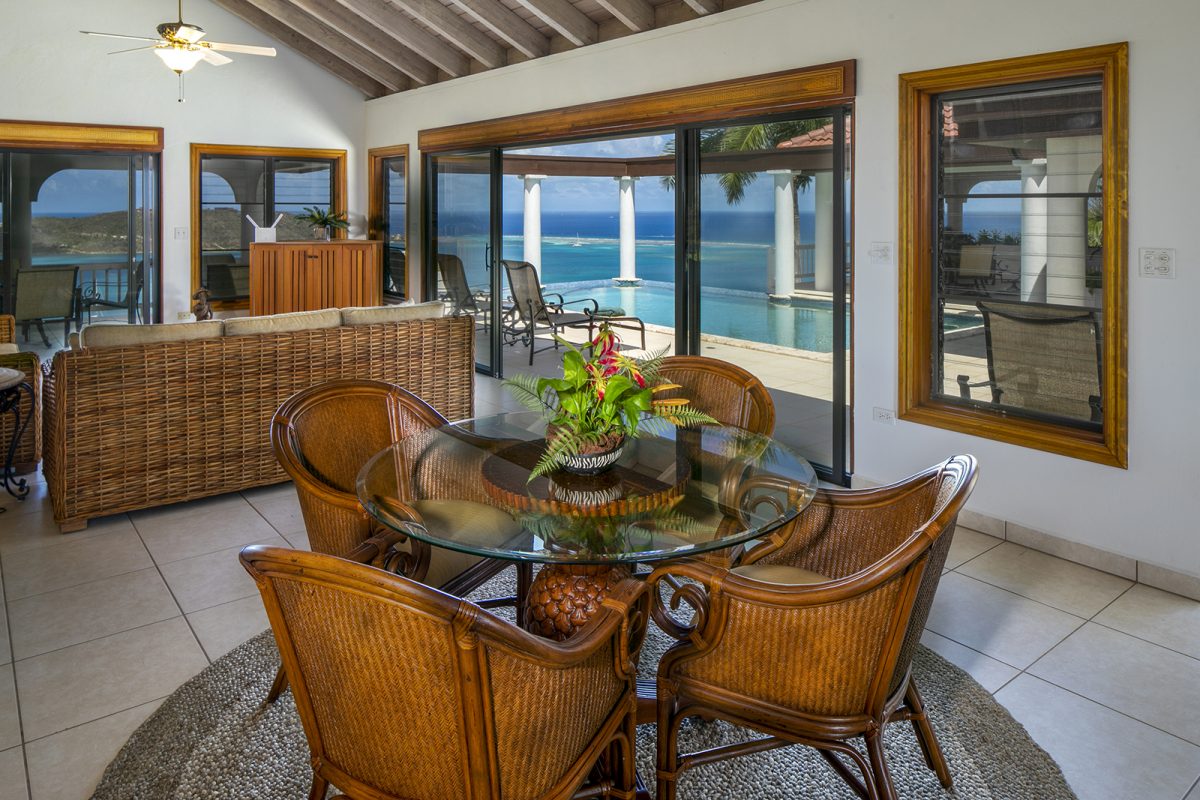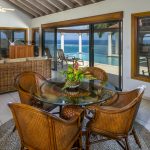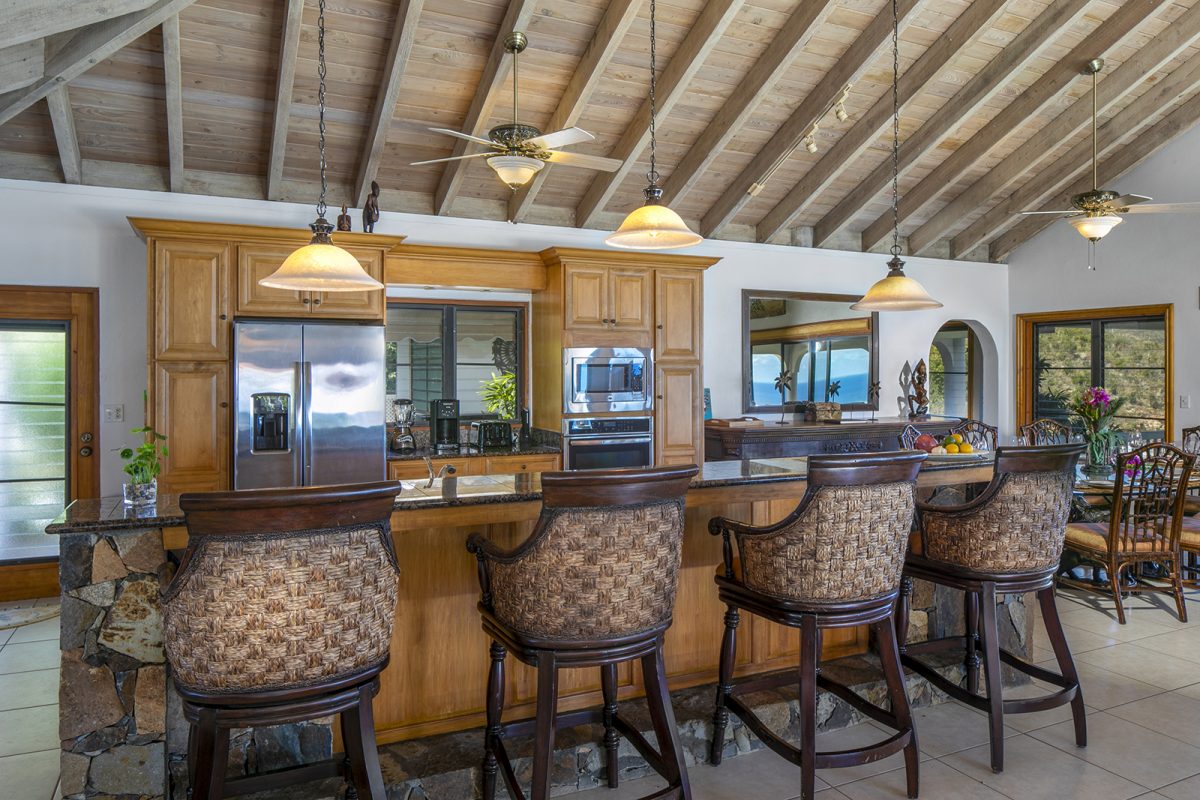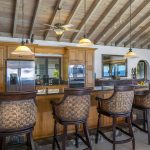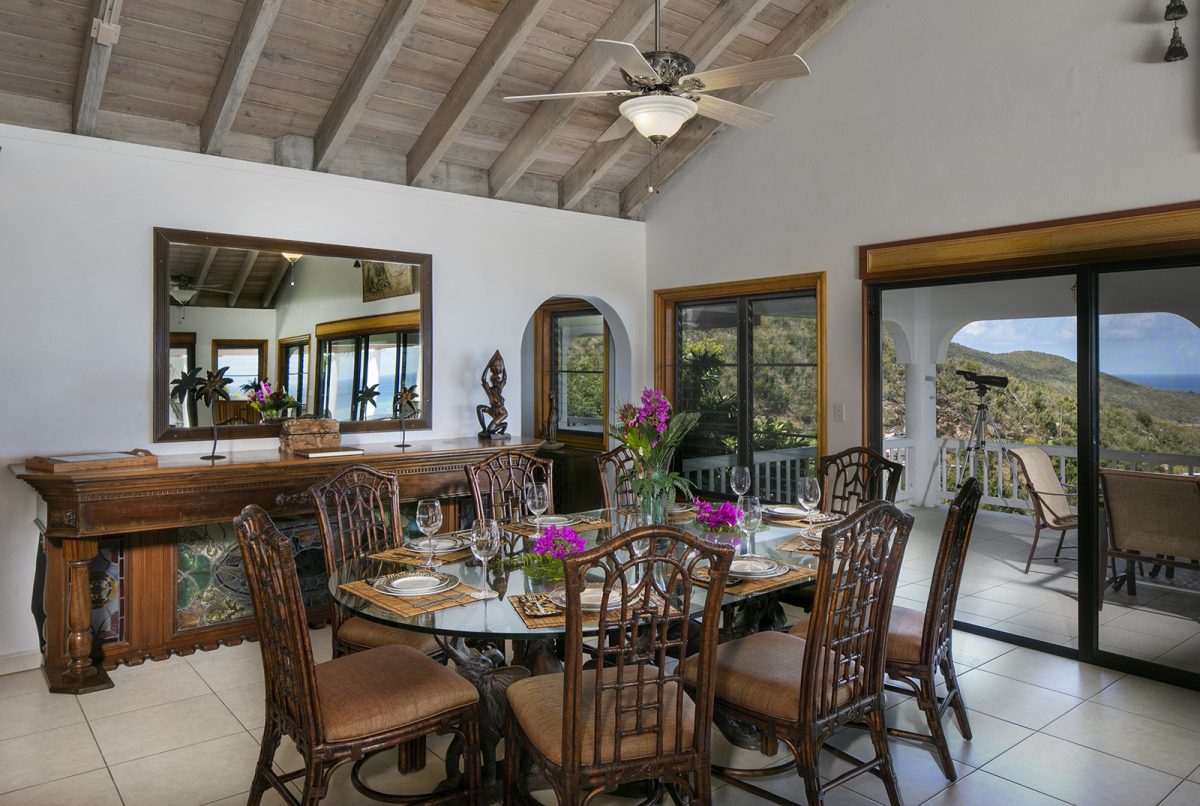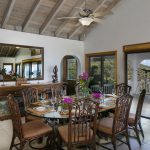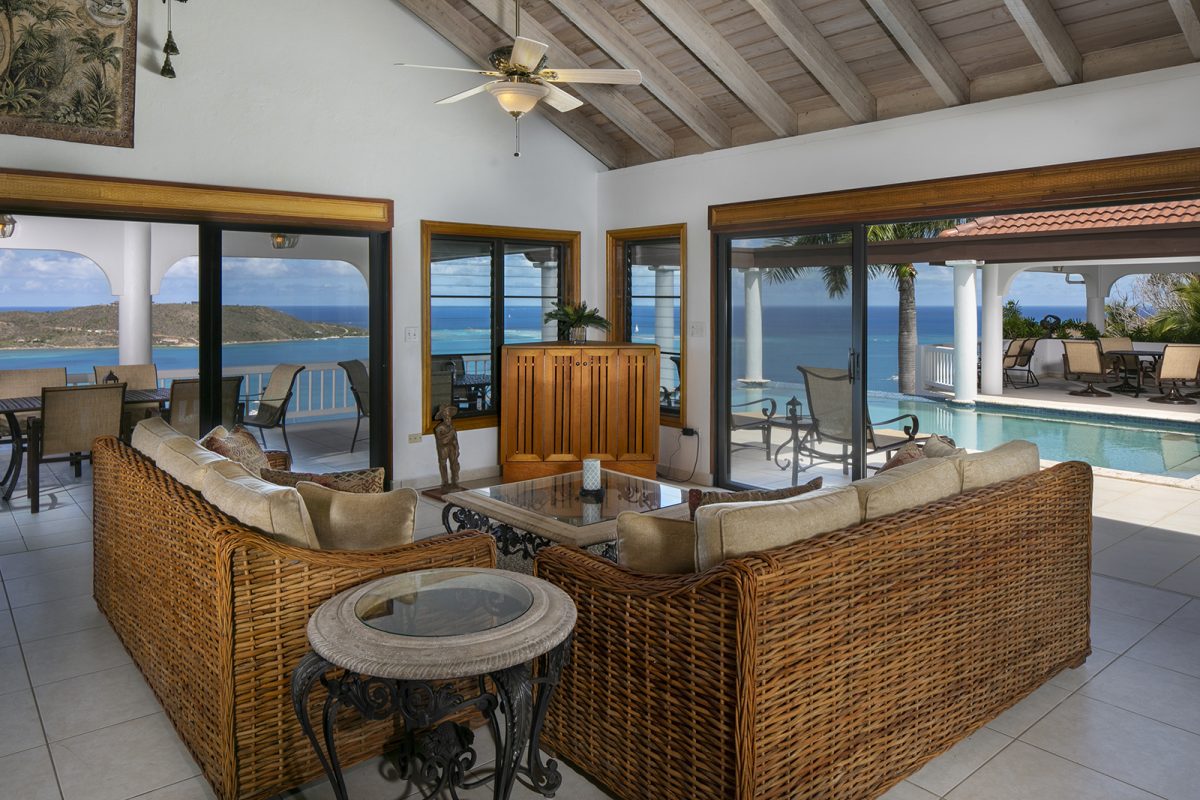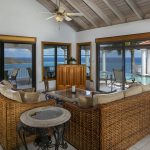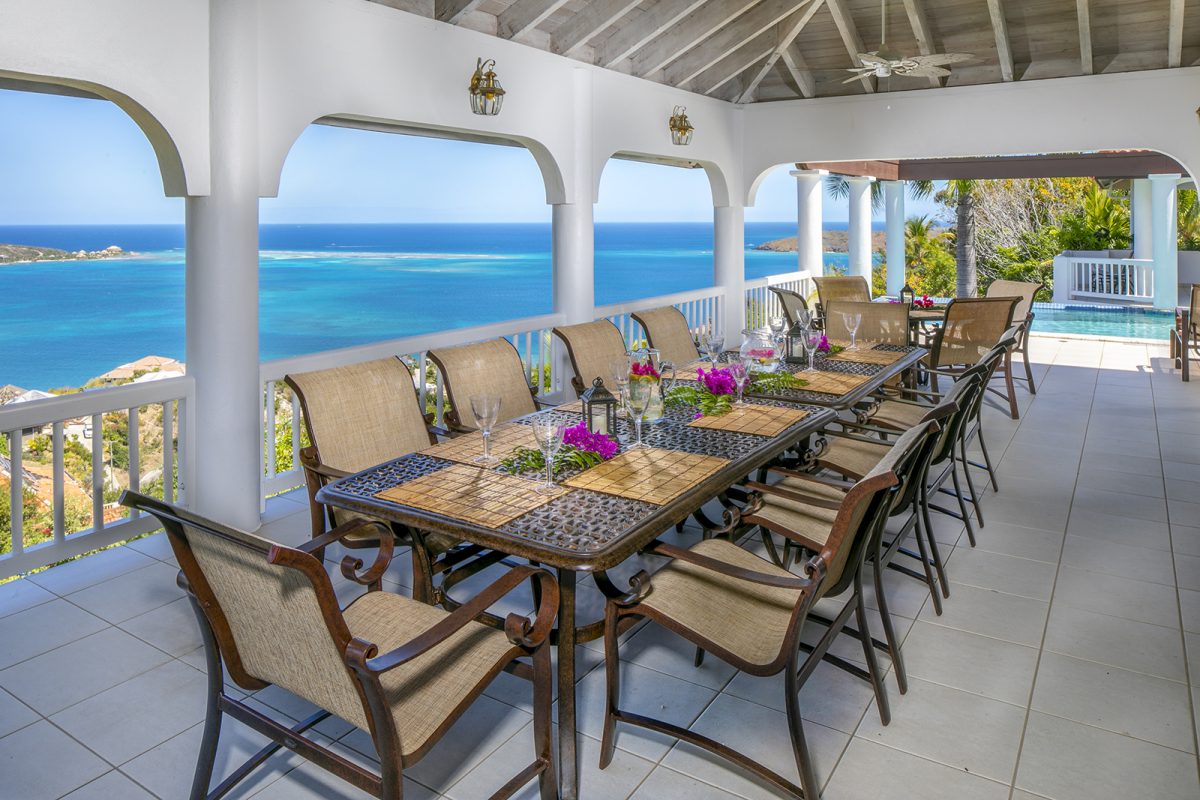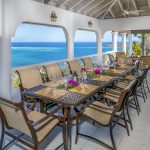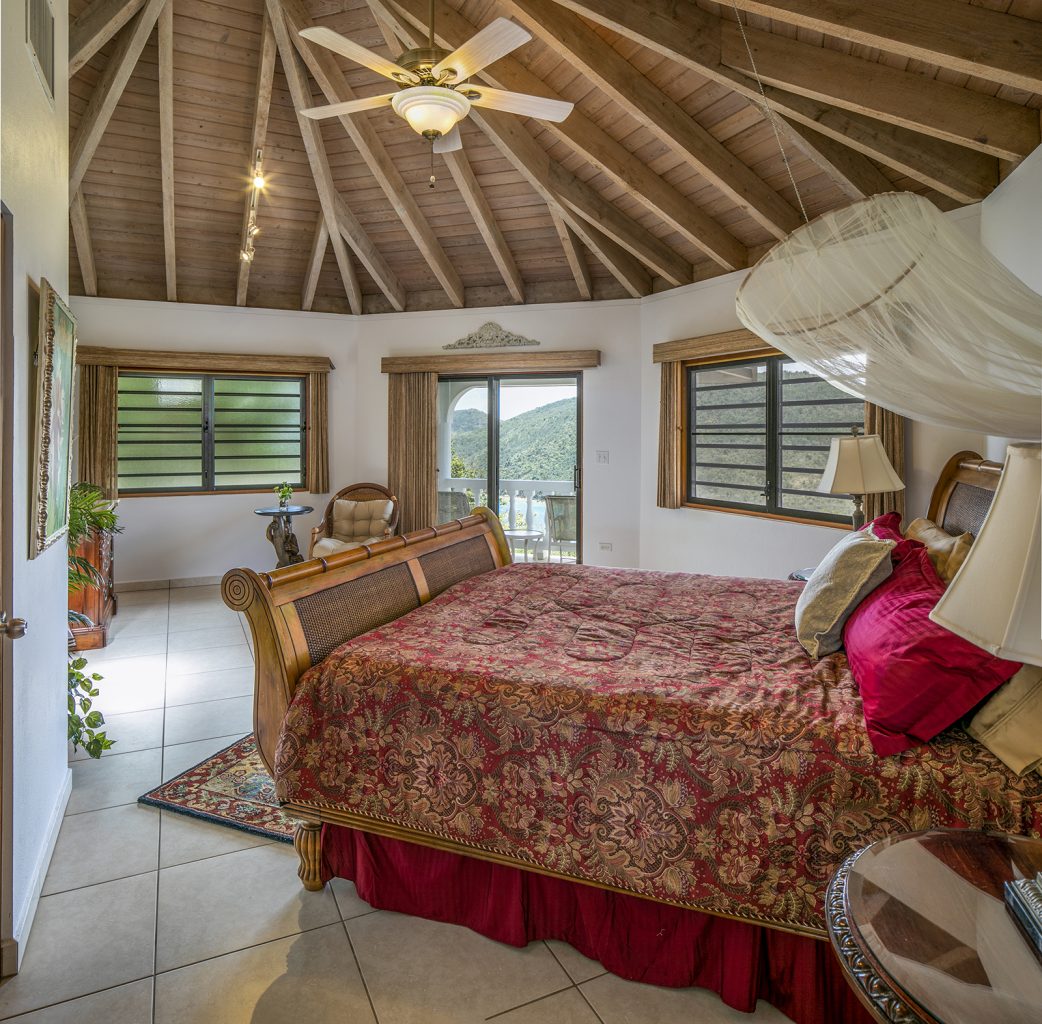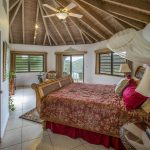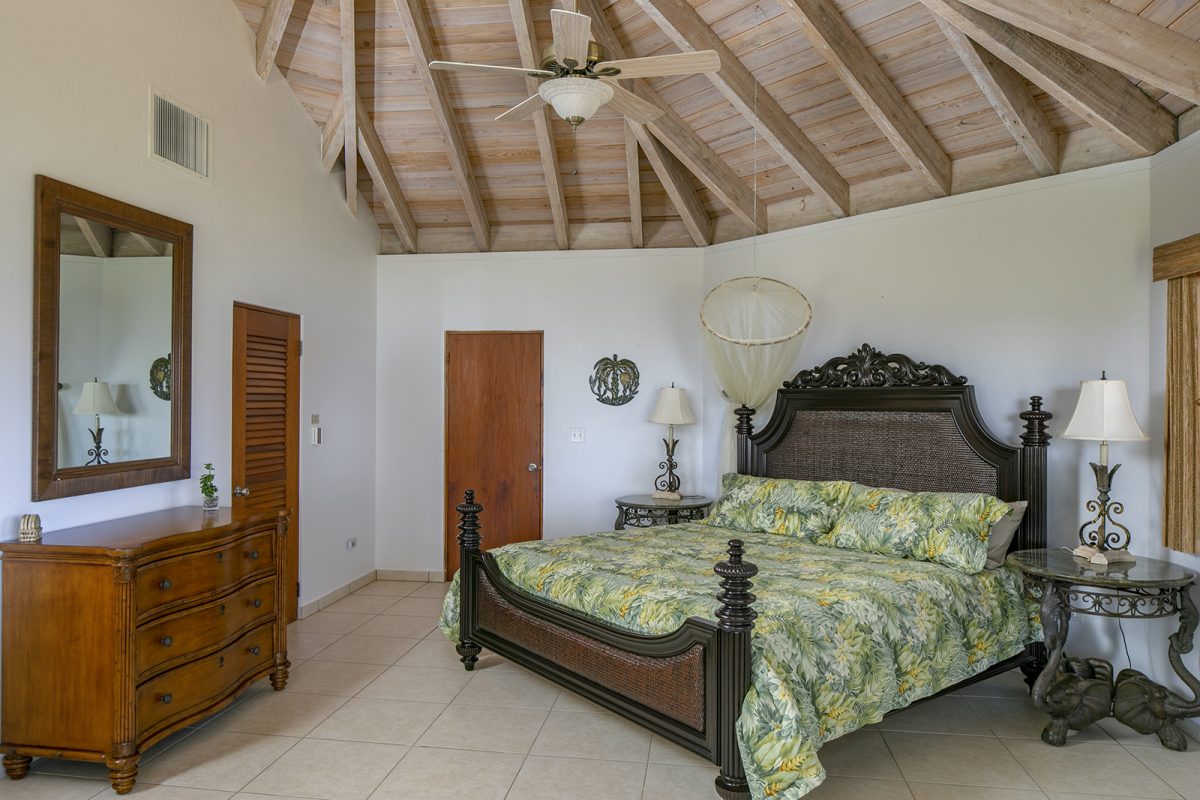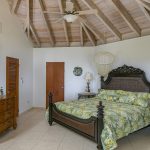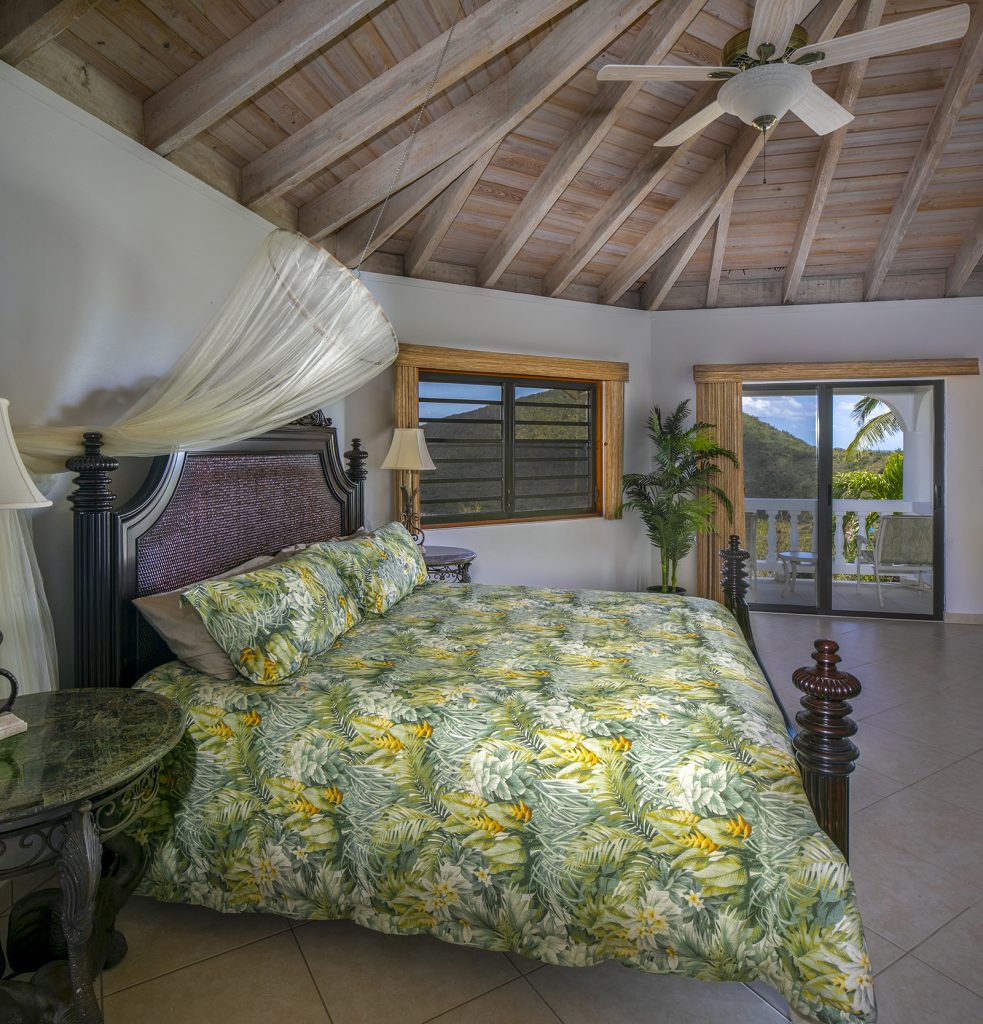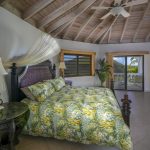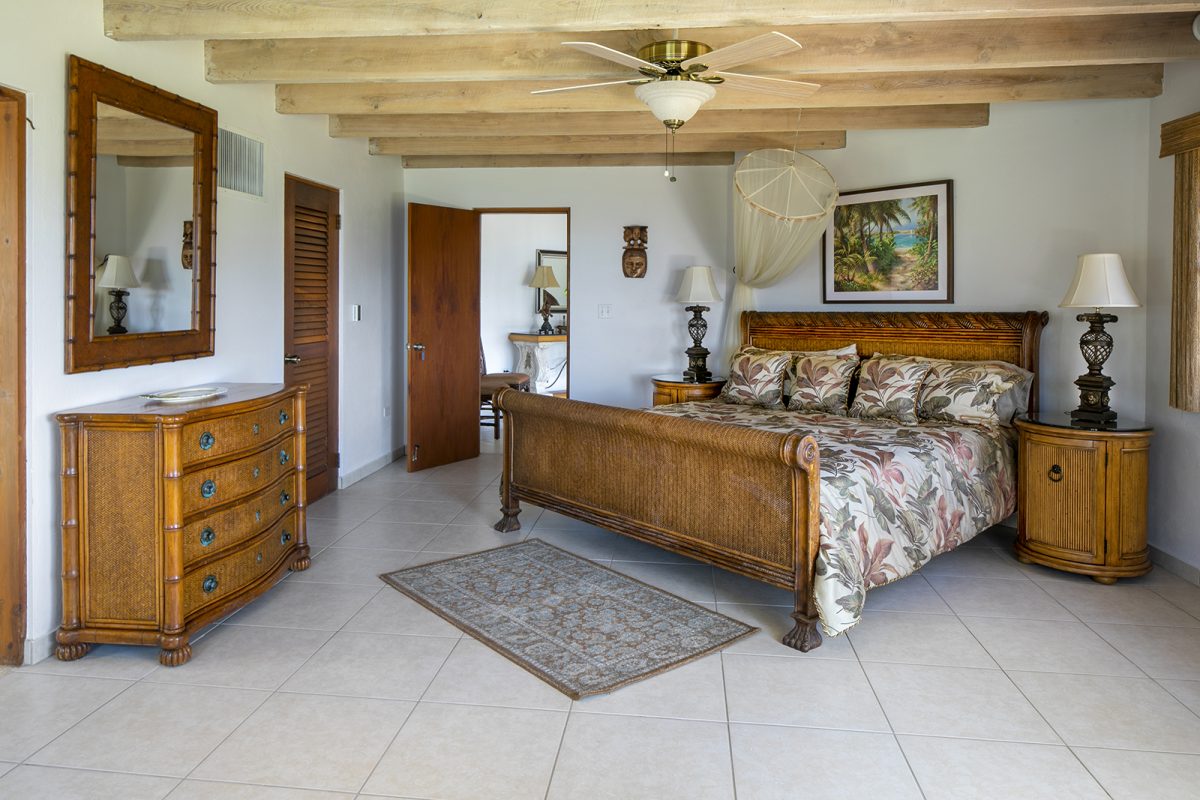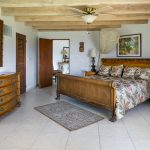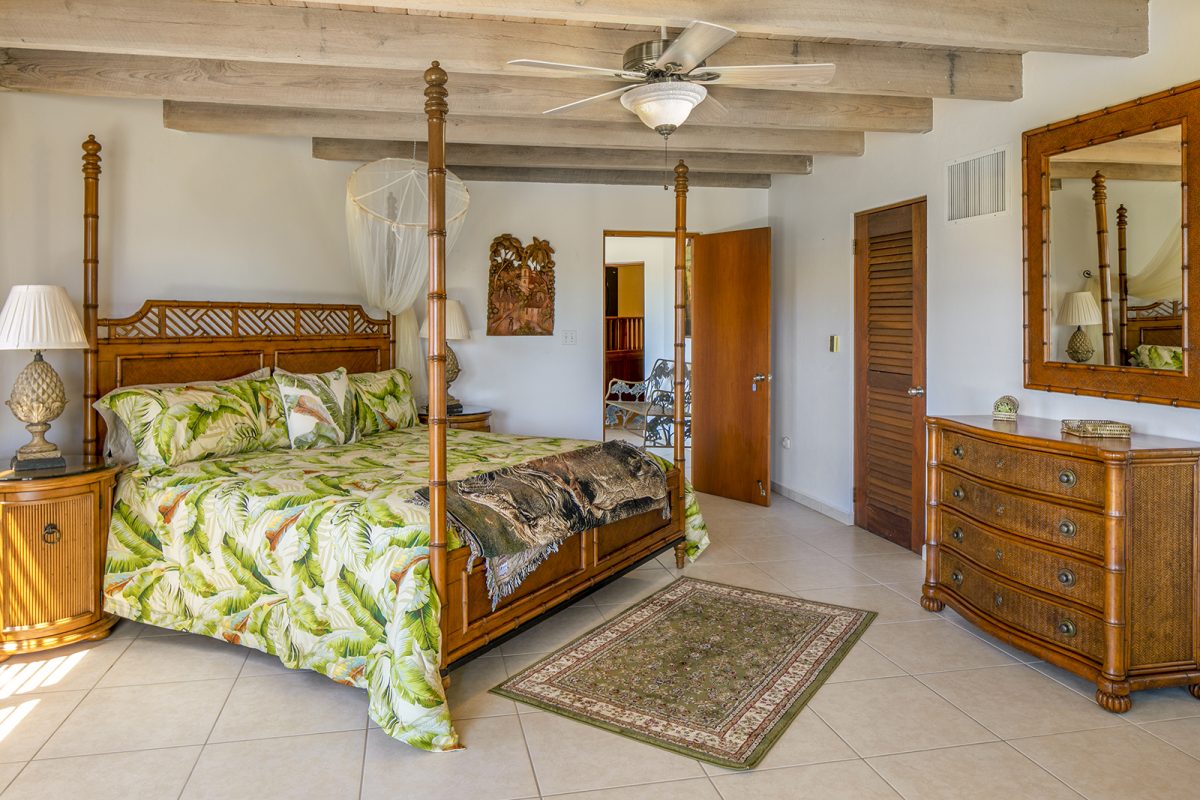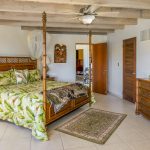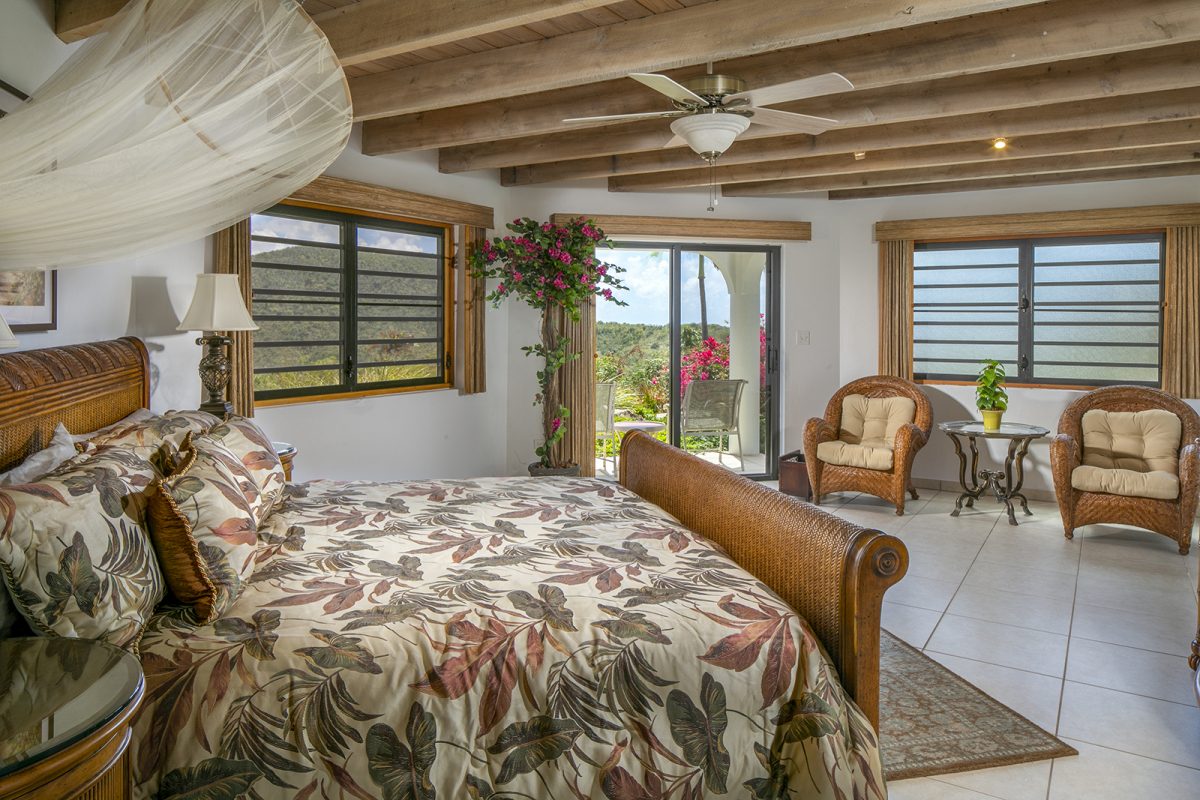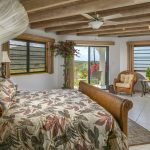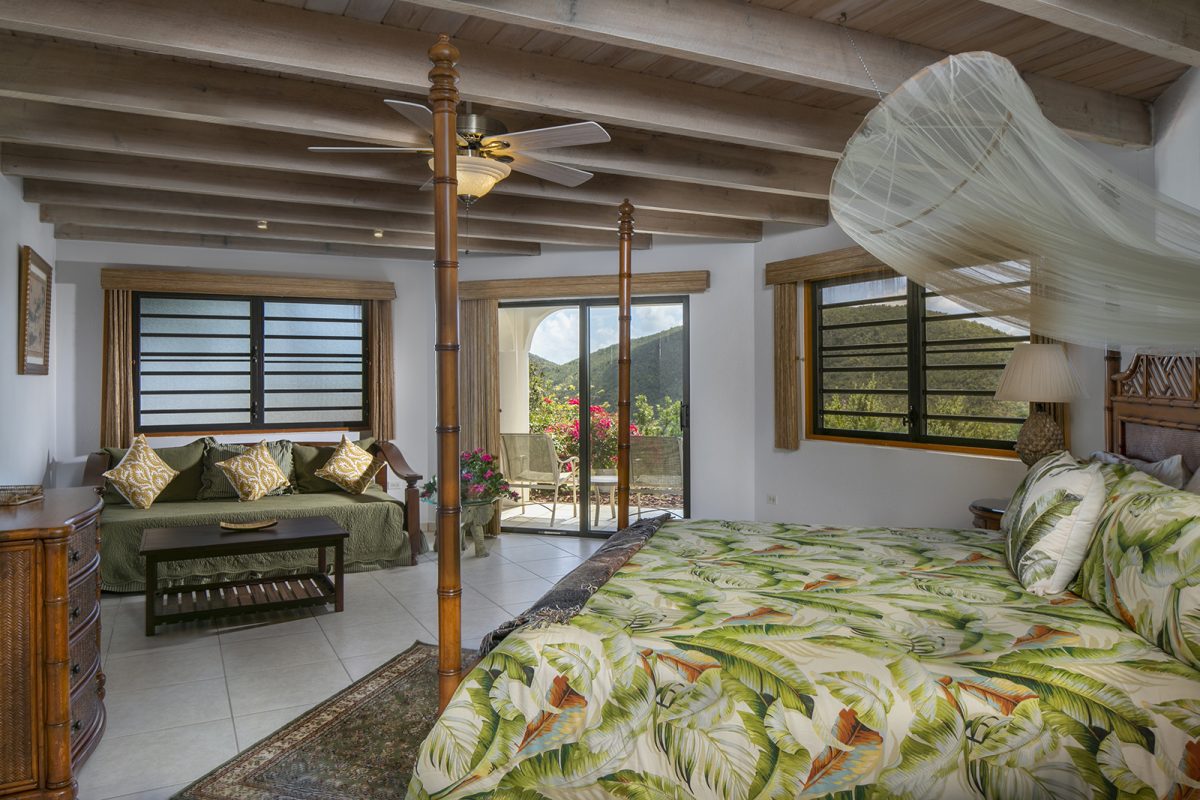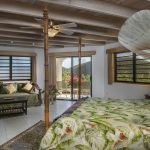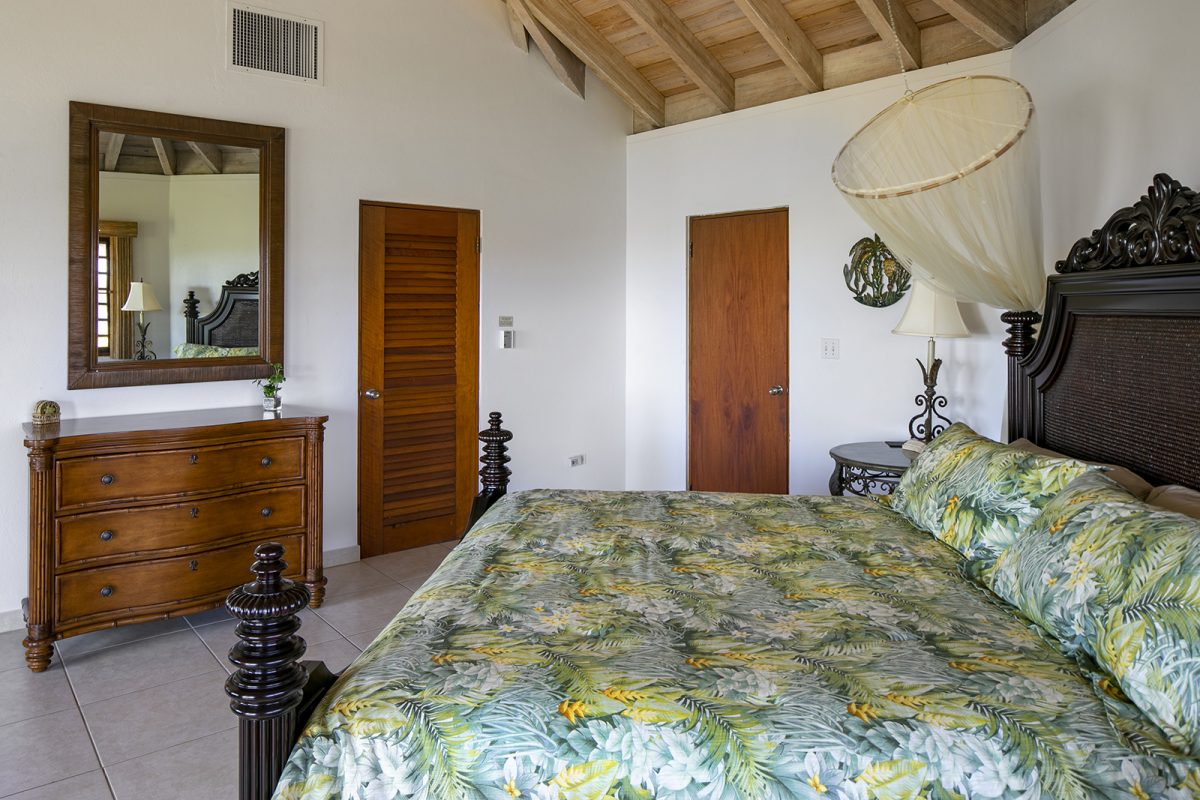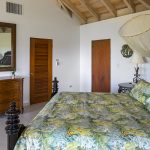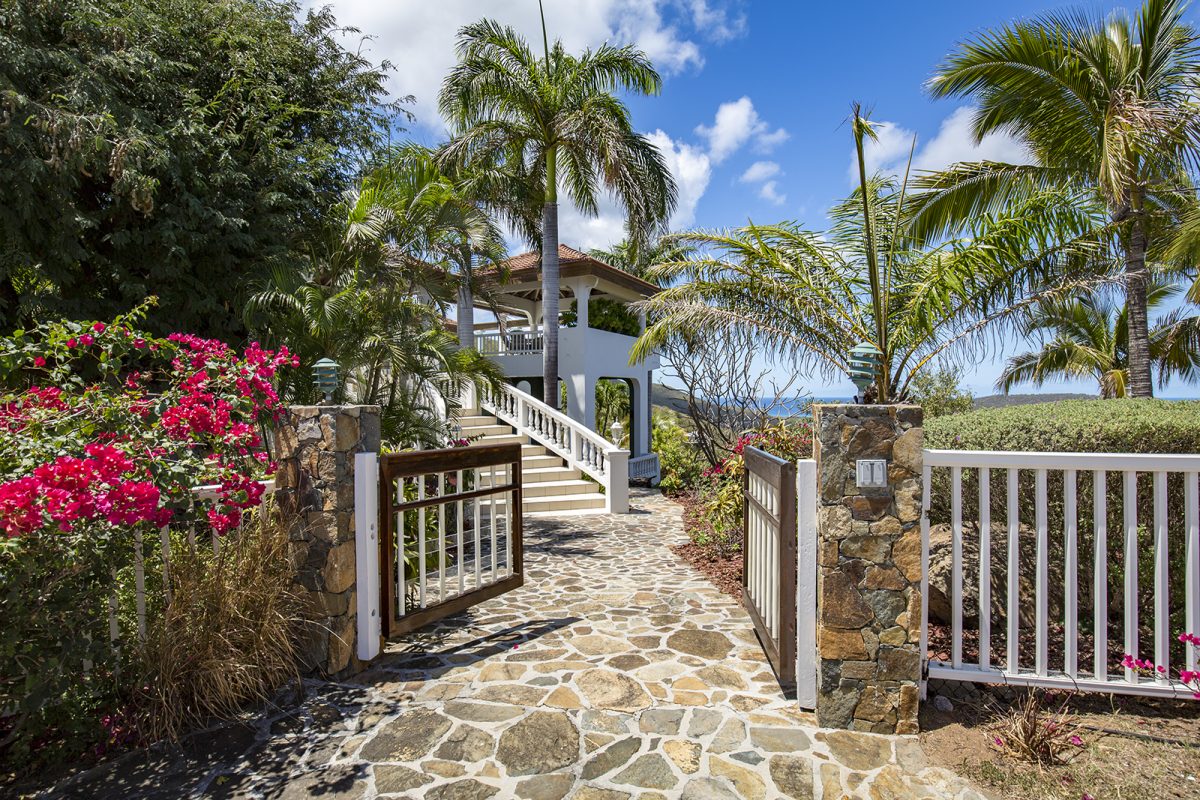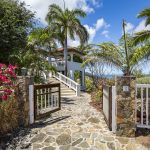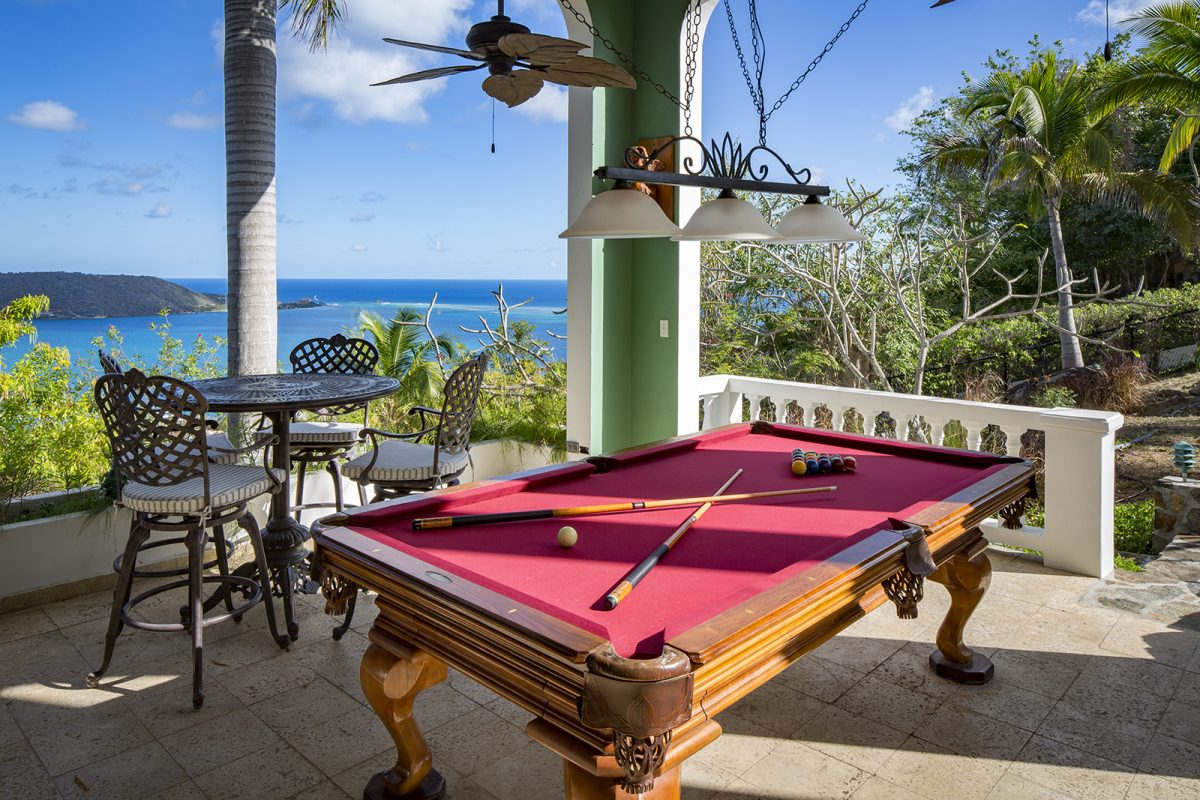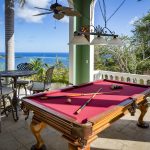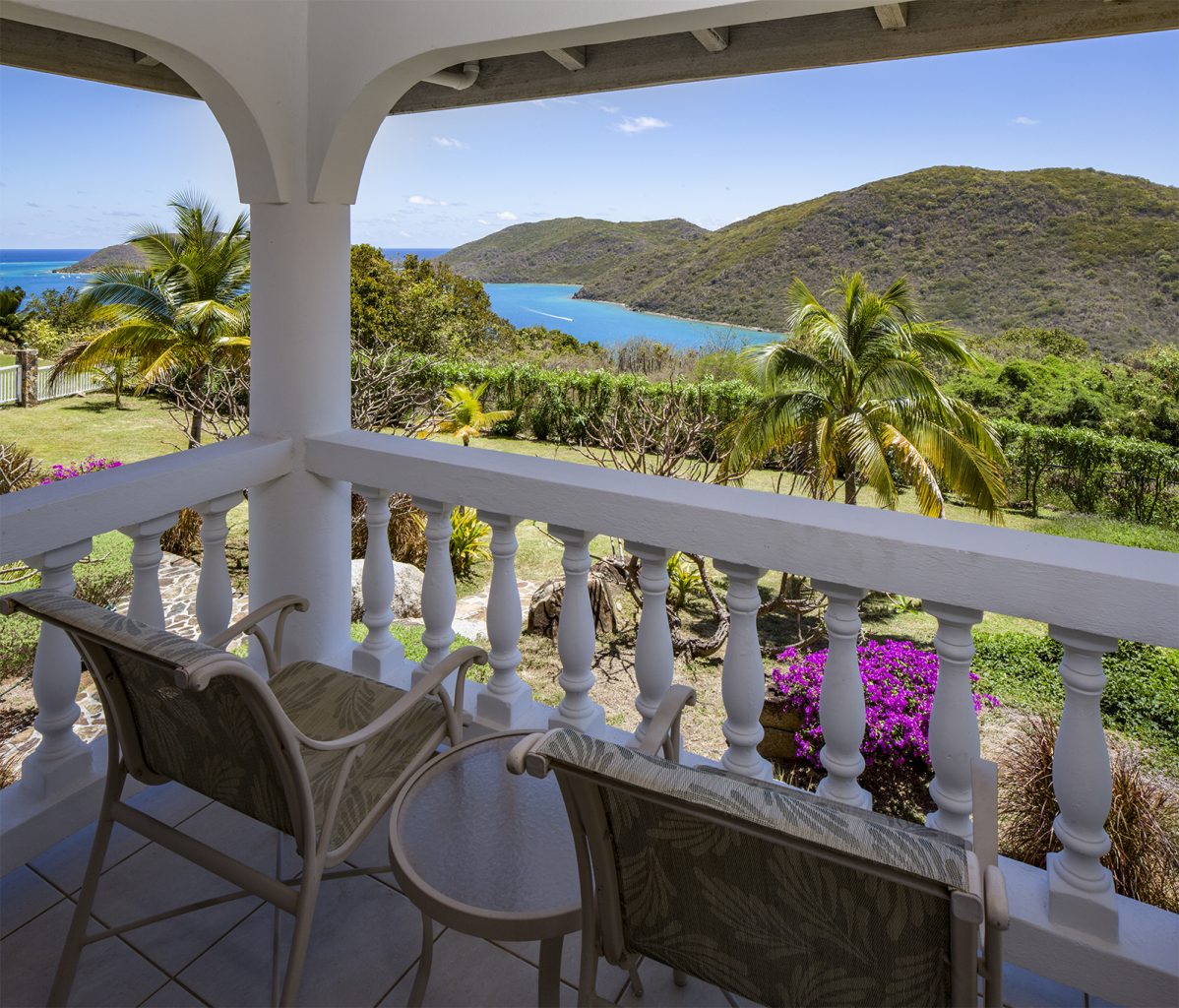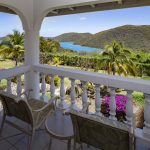 Villa Tamar
The Perfect British Virgin Islands Sanctuary at Leverick Bay, Virgin Gorda
Leverick Bay,Virgin Gorda
Coldwell Banker Real Estate BVI is delighted to present for sale, Villa Tamar, the perfect sanctuary at Leverick Bay, Virgin Gorda in the British Virgin Islands. Built on an exceptionally private perch on 'the saddle', the hilltop ridge above Leverick Bay, the 360 degree views of the North Sound simply cannot be beaten. They encompass Moskito Island, Prickly Pear, Saba Rock, The Bitter End Yacht Club, Biras Creek Resort, even Necker Island in the distance. Climb the drivetop to the Villa and, once you reach the flat plateau, you are immediately enchanted by the view across the Sound. And down below, sailboats dance on the moorings at Leverick Bay Marina, just a short stroll down the hill.
CLICK HERE TO TAKE A CD VIRTUAL TOUR OF VILLA TAMAR
Stroll through beautifully landscaped tropical gardens to the entranceway to this exceptionally and unashamedly elegant and spacious home. The impressively large, glass-walled Great Room has a living area furnished with very comfortable sofas of natural seagrass. There is a formal dining area, as well as a convenient second dining area, and a well-equipped kitchen with all the appliances an enthusiastic cook could require. A large screen TV and Music system provide all the entertainment required inside the home but just in case you need more, there is an additional TV area with cushioned sofas and chairs. Of course the real magic happens on the exterior, so on two sides of the Great Room are sliding patio doors leading out to the covered terrace, spanning the entire width of the Great Room, for alfresco dining. The pool is one of the largest private pools on the island and down below there's a fun entertainment area with small gym for the energetic types and an outside pool table.
Back upstairs, the spacious kitchen, equipped with new stainless steel appliances, granite countertops and everything a top notch chef would require, including a large grill just outside.
Villa Tamar has five bedrooms of the same size, split between two levels, each with a walk-in closet, plush king size bed, en-suite bathroom and private balcony or patio. They feature traditional island architecture: Wood-beamed ceilings, natural tile floors and casablanca fans. Air-conditioning is provided in each bedroom. Two bedrooms are found on opposite corners of the Great Room level. The Master Bedroom – featuring two baths, one with whirlpool tub -is found in one corner of the Great Room level and another bedroom is found in the other corner. . Each has its own private balcony with views overlooking the villa gardens, Biras Creek and Bitter End (to the East). The two lower level master bedrooms are accessed via a spiral staircase from the Great Room, or directly from the outside via their own private patio and lower level entrances. There are two convenient half baths, one easily accessible from the pool and one close to the billiards area. Unusually for a home in the BVI, both levels of Villa Tamar are handicap friendly.
At Villa Tamar you have total privacy and  you truly experience the wonderful sense of island life, culture and acceptance that you get from being a homeowner on the utterly unique, safe and serene island of Virgin Gorda? The Owners and guests at Villa Tamar lose none of the Resort conveniences since the Villa is just a short stroll from all the amenities at Leverick bay – beach, pool , grocery store, beachside bar and restaurant, watersports centre, dive shop and, for many perhaps the most important feature, docks and mooring balls to keep your sailboat or island runaround in close proxomity. Full professional property management and Villa marketing and rental services are available, should you choose to go that route. Unlike the 5 star Resorts, renting out Villa Tamar is entirely optional. If you choose to, it can go a long way to offsetting the costs of ownership.
We don't expect you to simply take our word for how exceptional this island home truly is. Here's some quotes from recent guests at the Villa…
"The views in Virgin Gorda are wonderful. We have been coming to this island for 10 years and this has been our first villa rental. We absolutely loved the privacy and the location of this villa."
"Been all over the Islands, and this was one of best trips ever. This villa is built for kids and entertaining. Infinity pool, plenty of video and audio, pool table outside, ping pong inside, swings, indoor and outdoor cooking, serious workout equipment"
"The views from Tamar are breathtaking! Sitting on top of the hill on a peninsula you have magnificent views of Leverick Bay, Gunn Creek, Saba Rock and many beautiful Islands"
Still not convinced? Call Chris Smith on +1 (284) 340 3000 to arrange a tour or email him at chris@coldwellbankerbvi.com for more information.
5 Bedrooms

8.5 Bathrooms

Leverick Bay