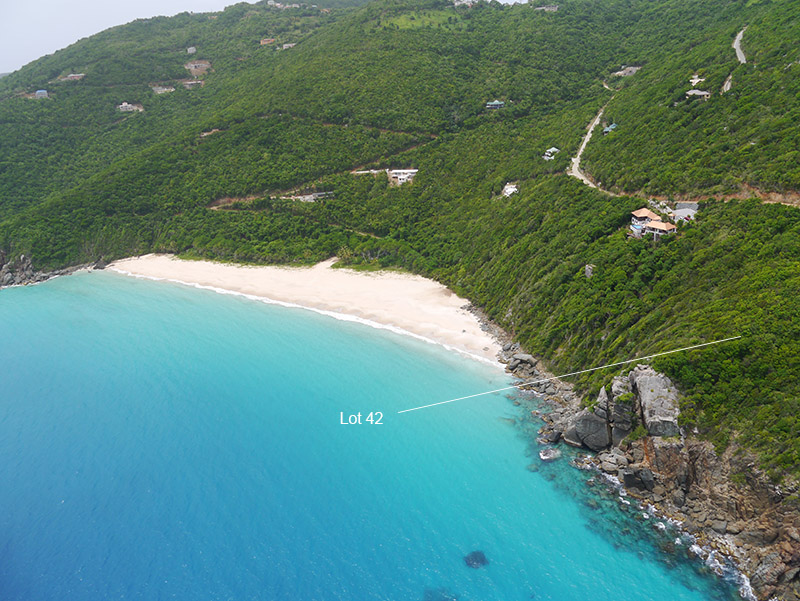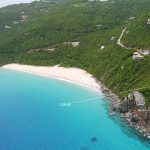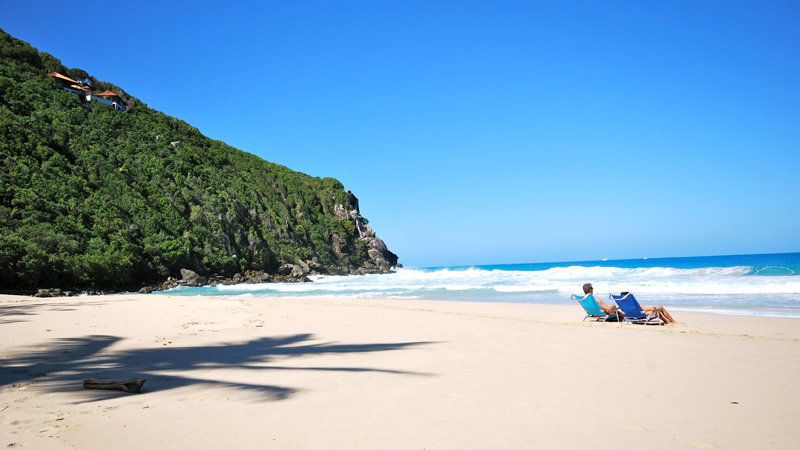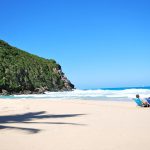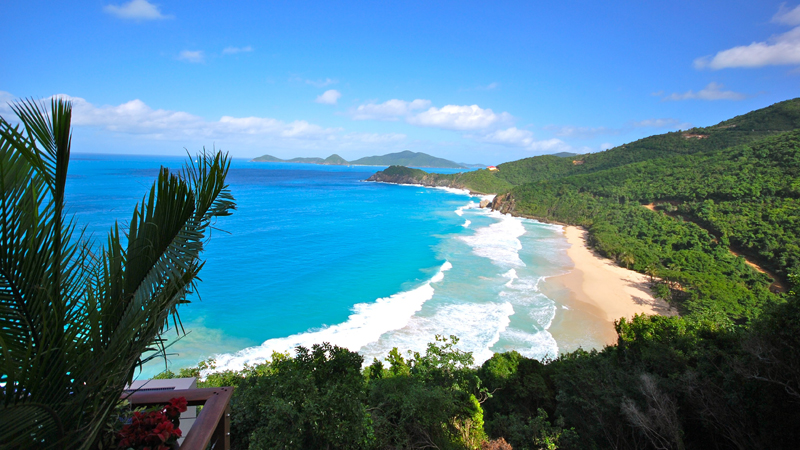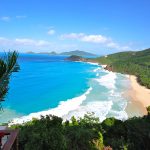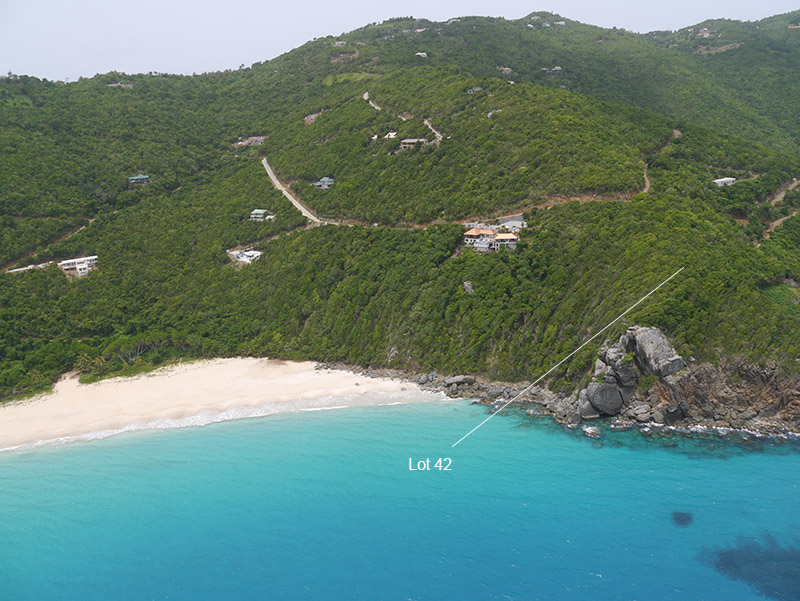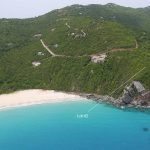 Trunk Bay Lot 42 Pcl 88 -SOLD
THE PREMIER LOT AVAILABLE ABOVE SPECTACULAR TRUNK BAY BEACH - SOLD
Tortola
There are very few beaches in the world to match the spectacular natural beauty of Trunk Bay which remains an active turtle breeding beach. Parker's Estate at Trunk Bay has been the first choice location for anyone seriously considering building a luxury home on Tortola in the past few years and it is now home to several of Tortola's most successful high end vacation rental villas. Given its ease of access to Road Town, shops, schools, restaurants etc and central location, it has also proved to be the ideal spot for professionals living and working on Tortola to build their dream home in the BVI.
Lot 42 is the crown jewel, the premier lot within the entire Estate and arguably one of the most desirable waterfront lots available in the BVI today. Views are along the beach and encompass Guana Island and stretch all the way down the North Shore of Tortola to Moskito Island in the far off distance. Whilst perched high on the cliff, the property actually features a very natural and logical building spot which is not at all steep and relatively simple to build on reducing the cost of infrastructure compared to other steeper sites.
Parkers Estate at Trunk Bay features underground utilities, infrastructure and concrete roads.
1.9 acres Acres

Trunk Bay