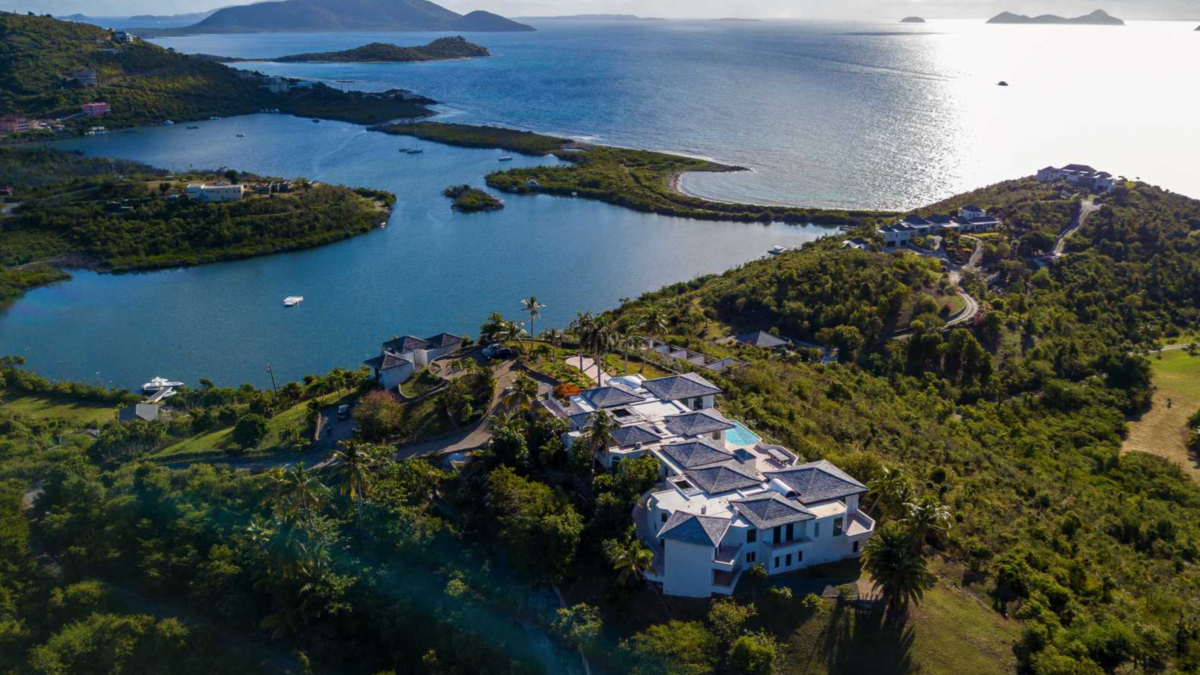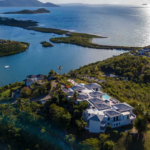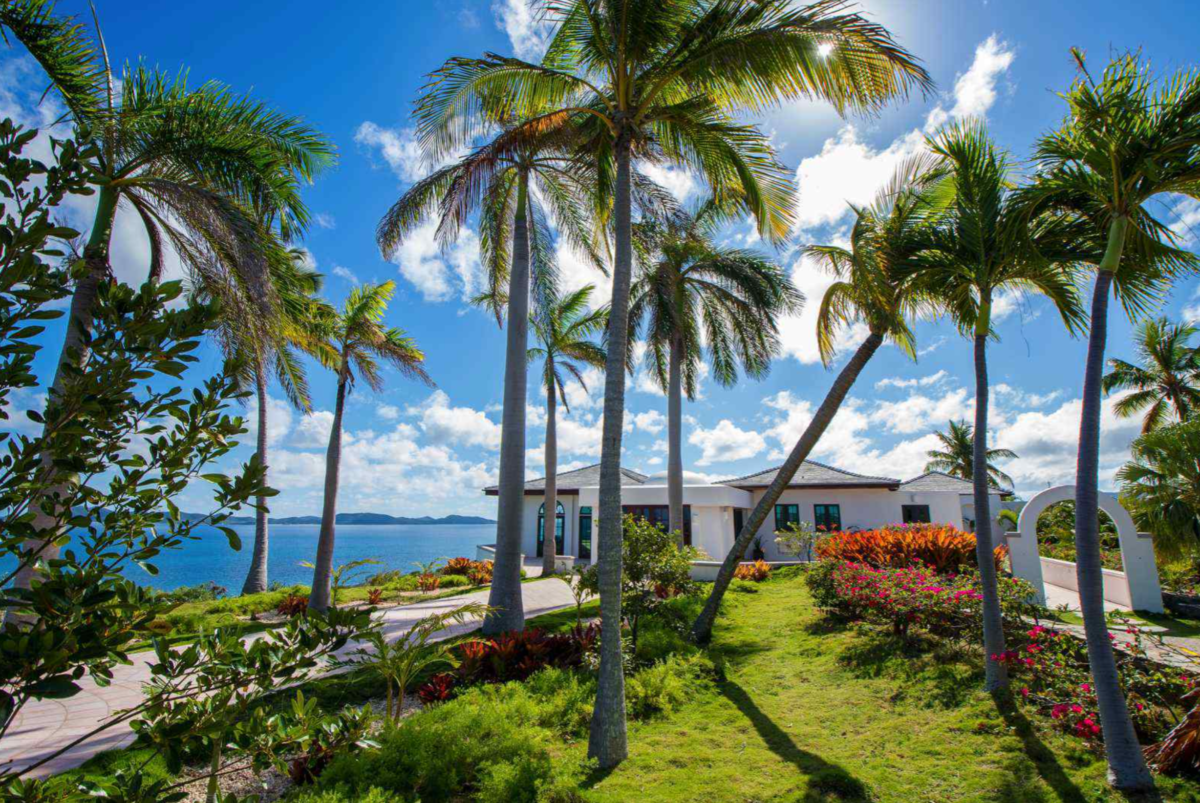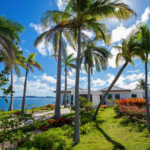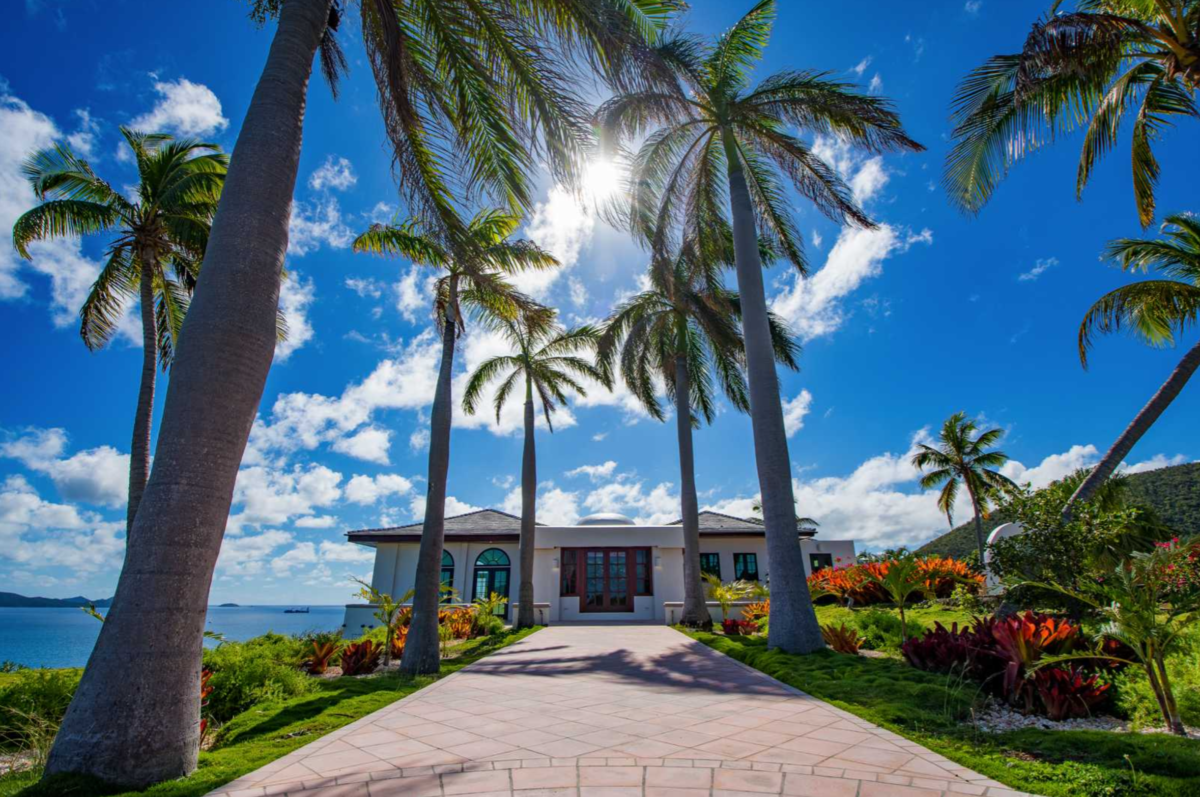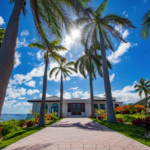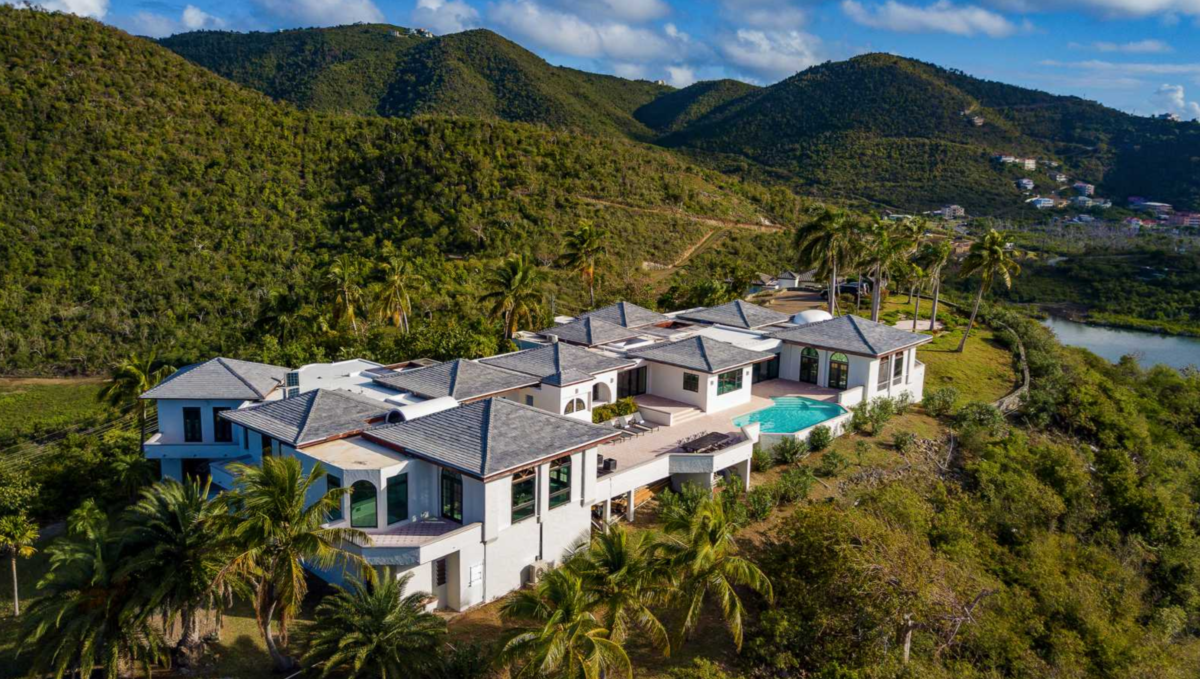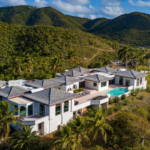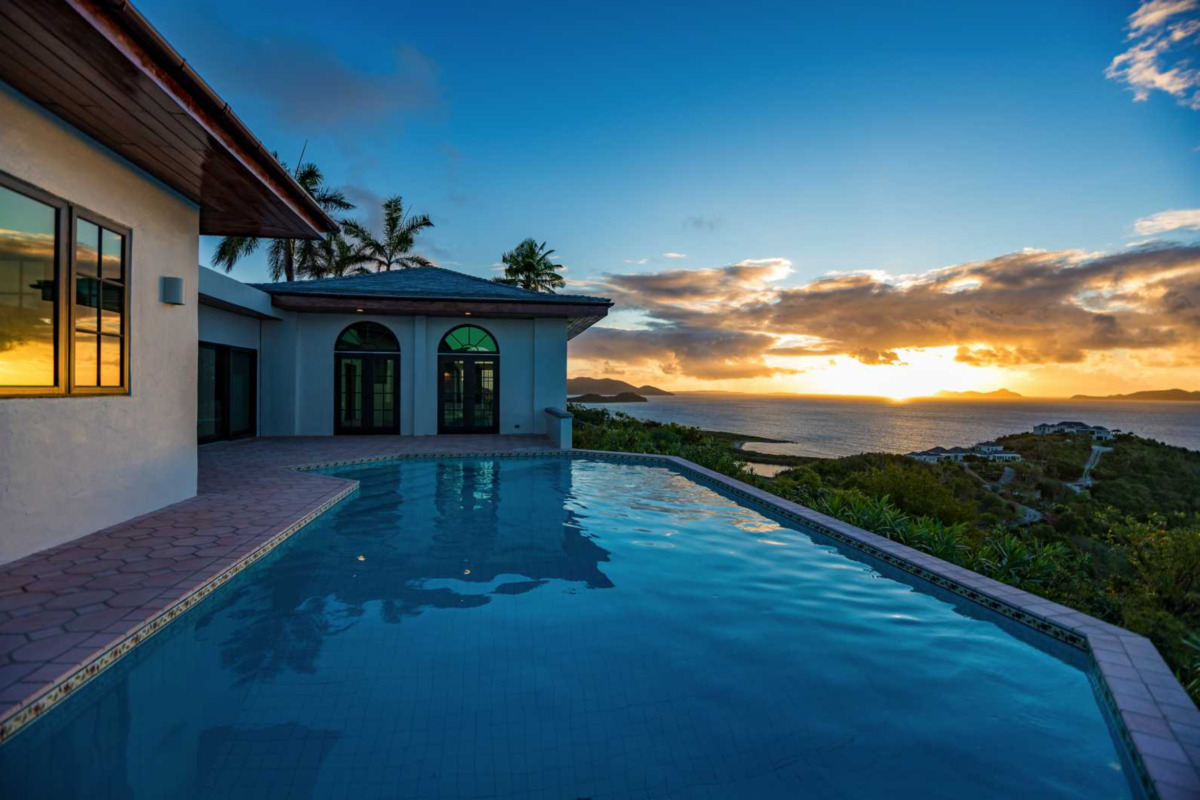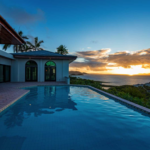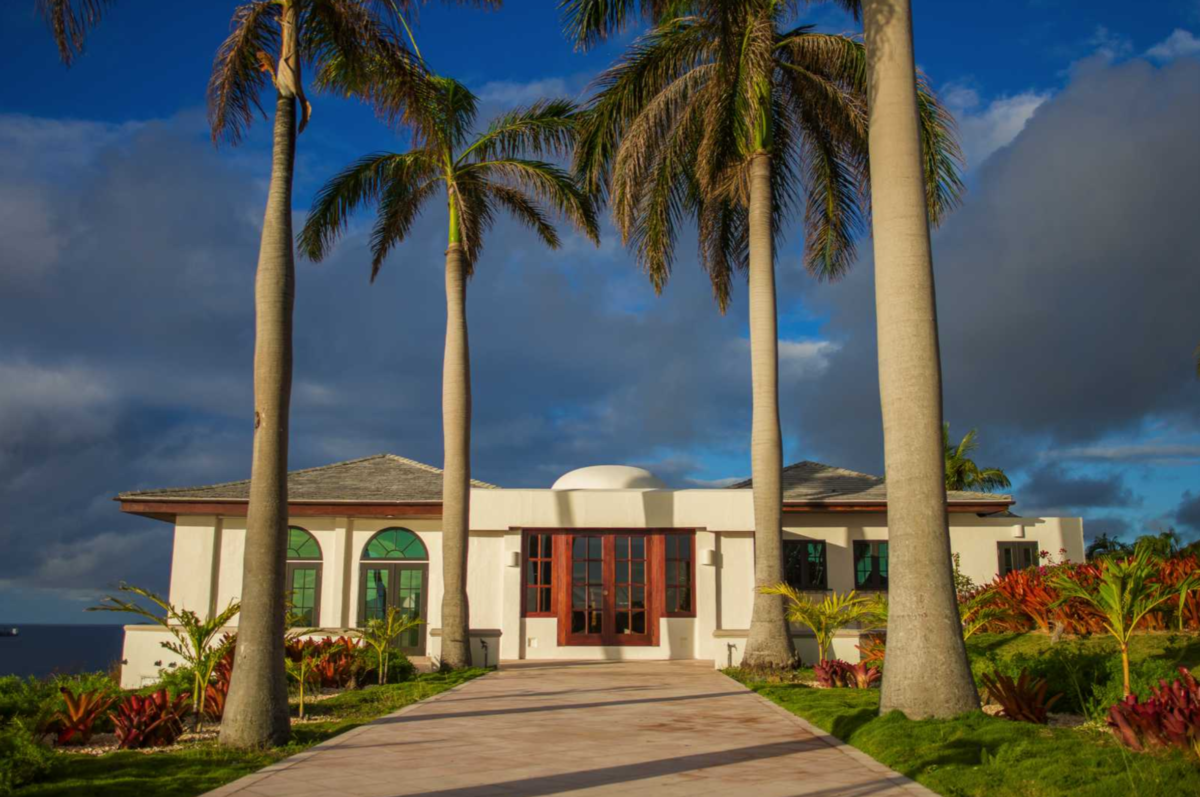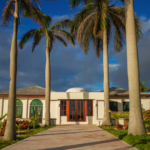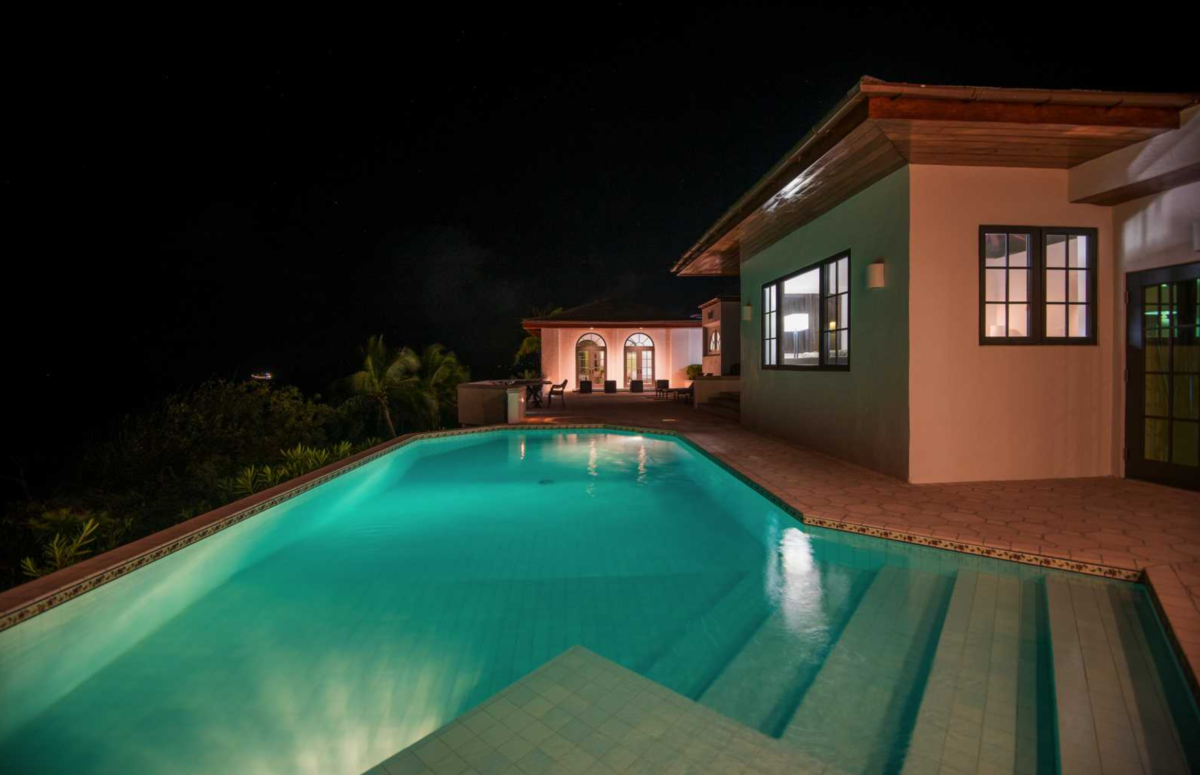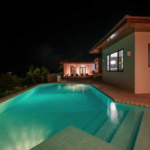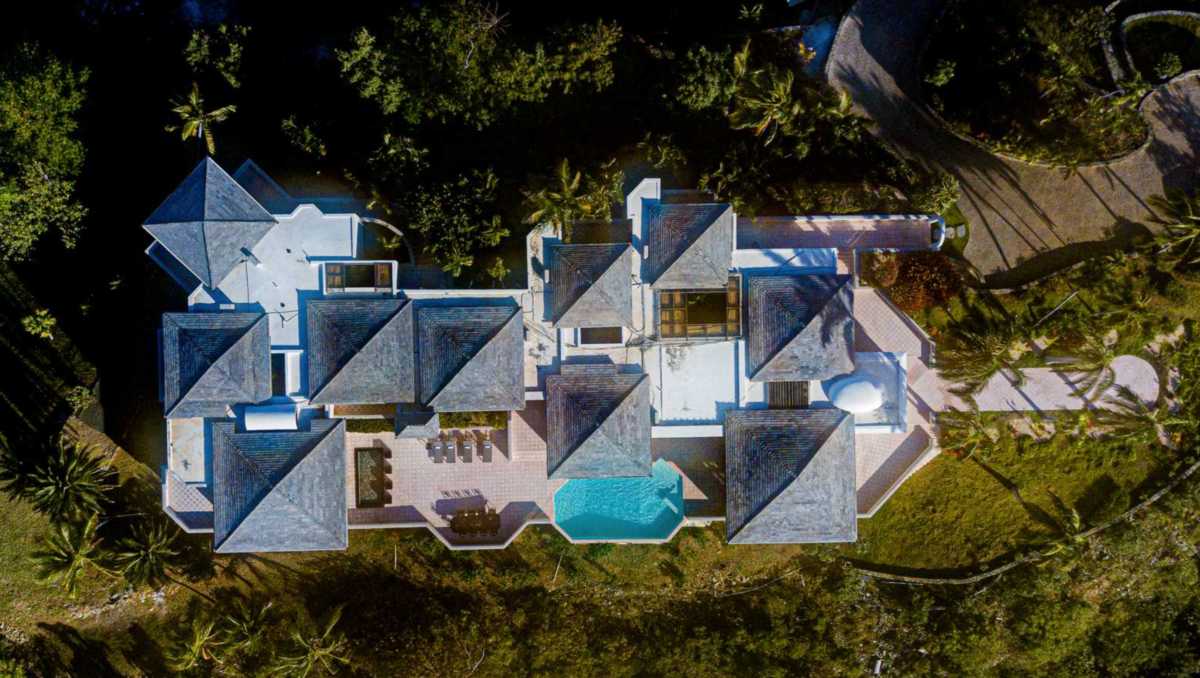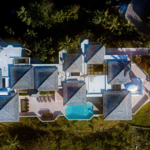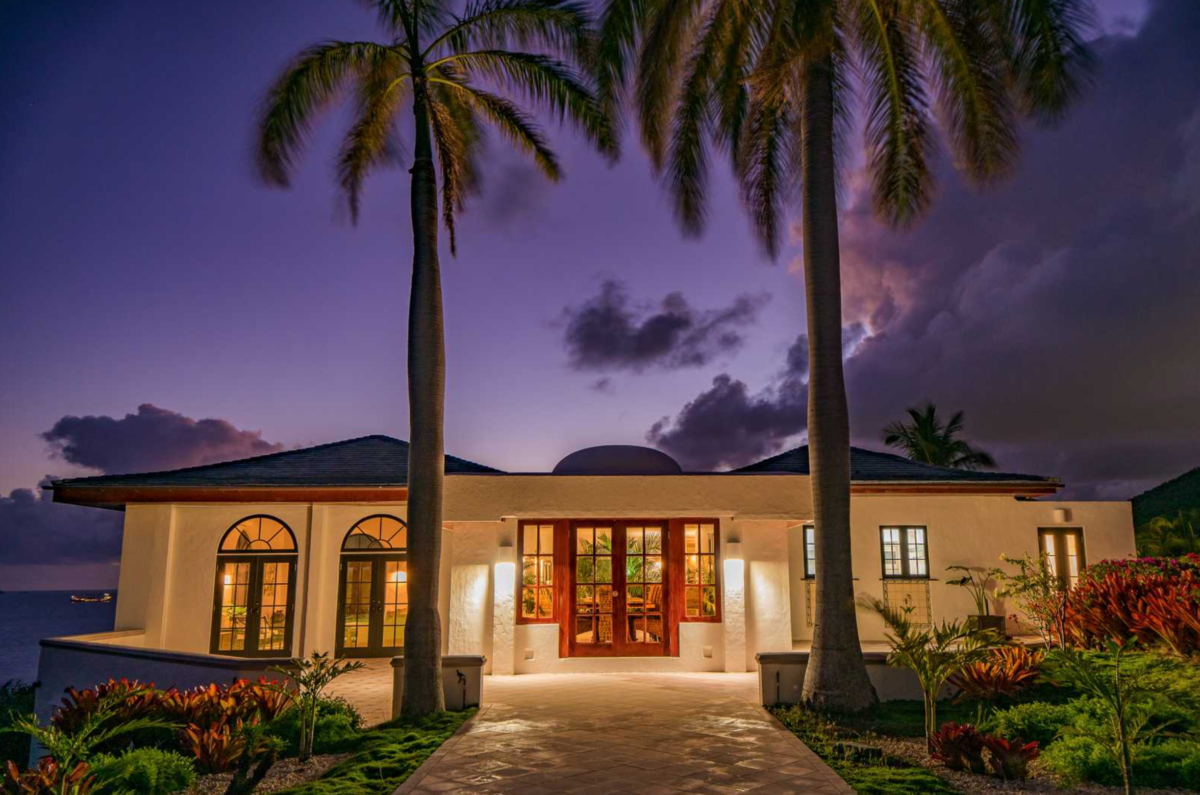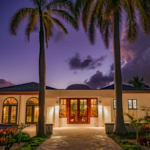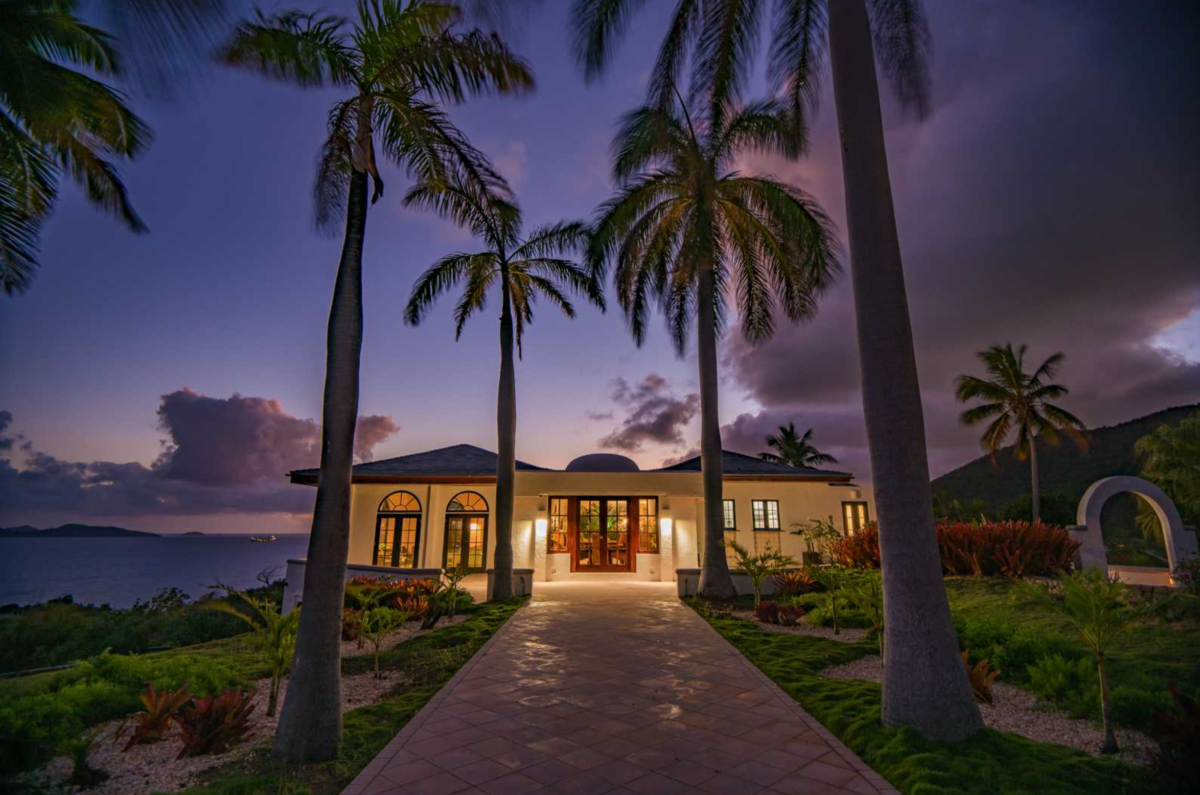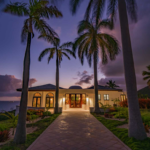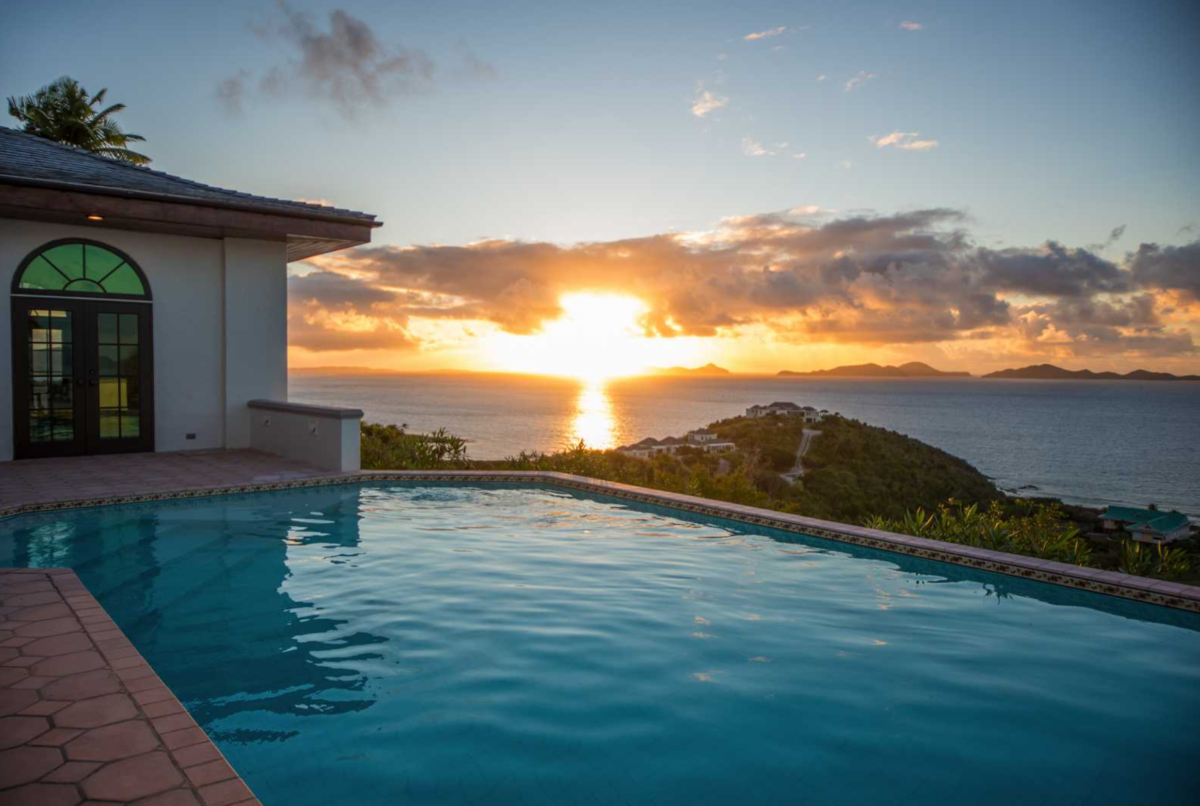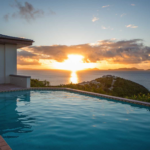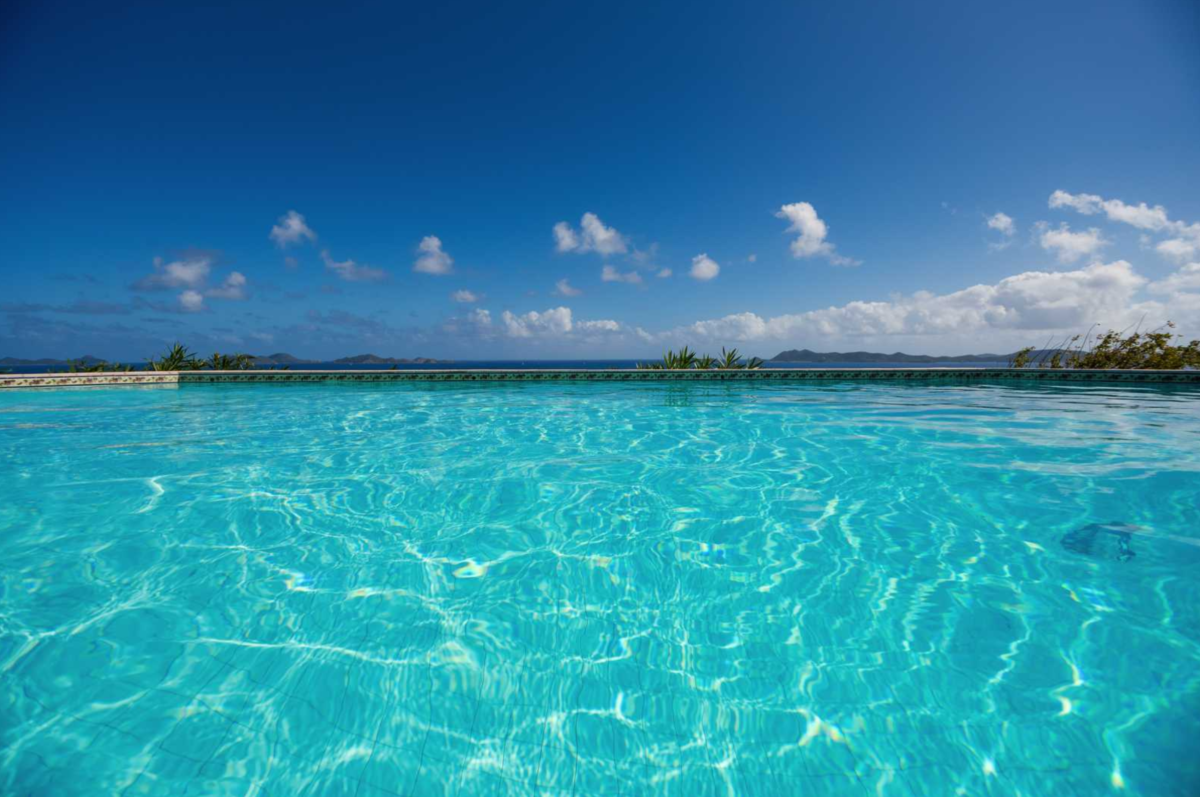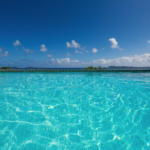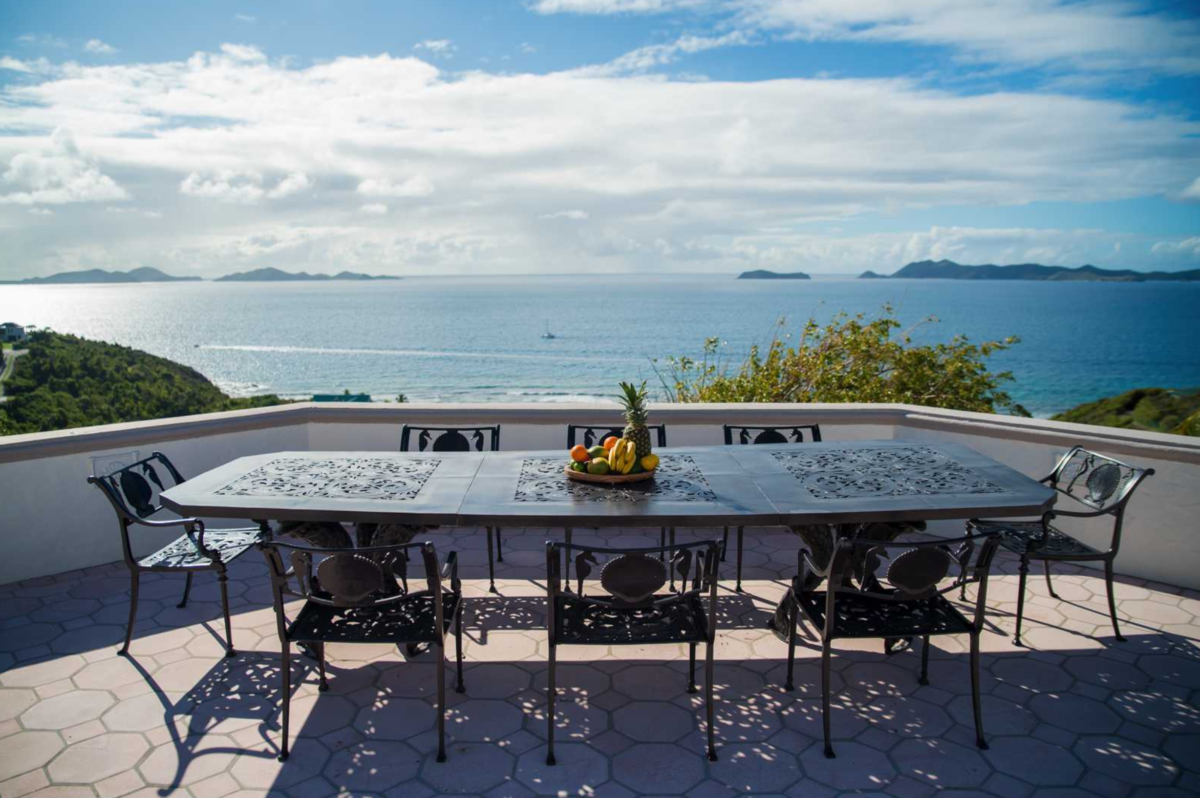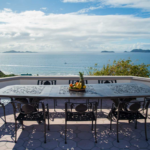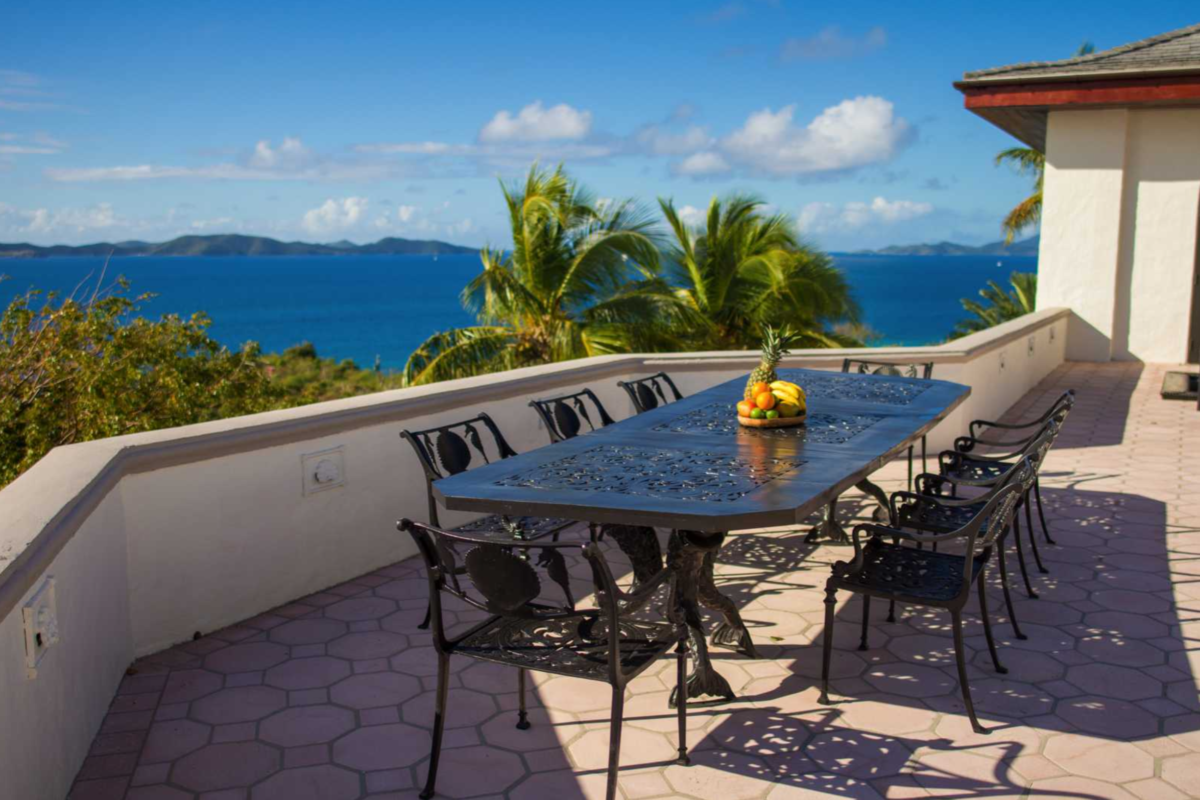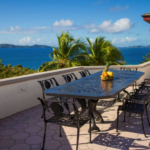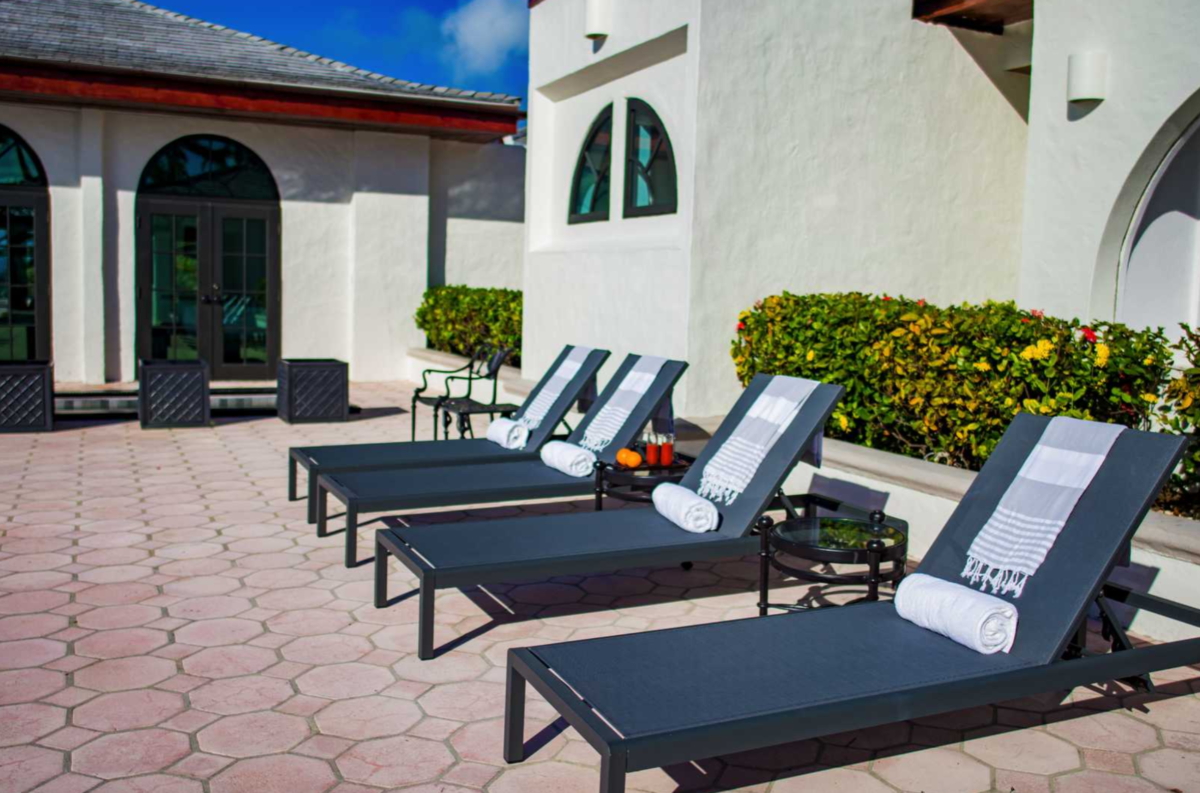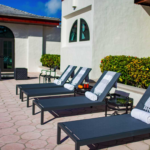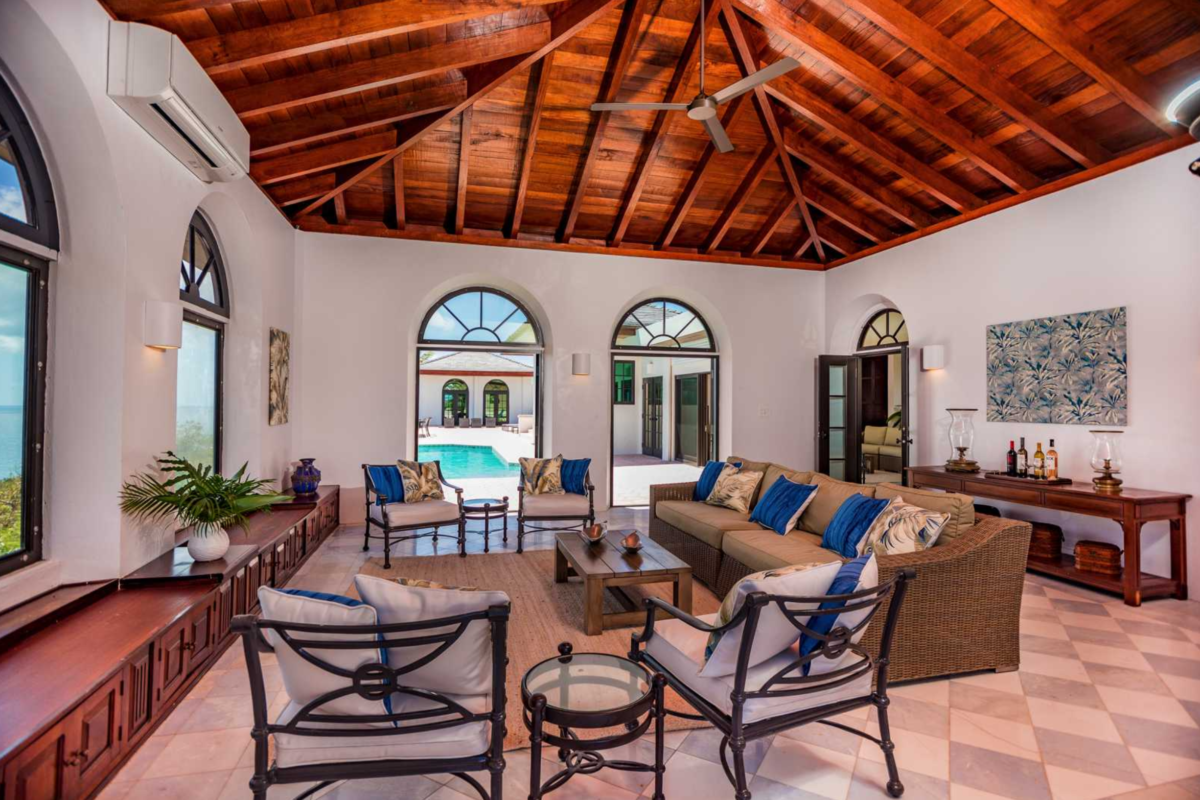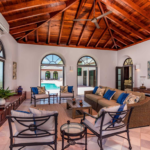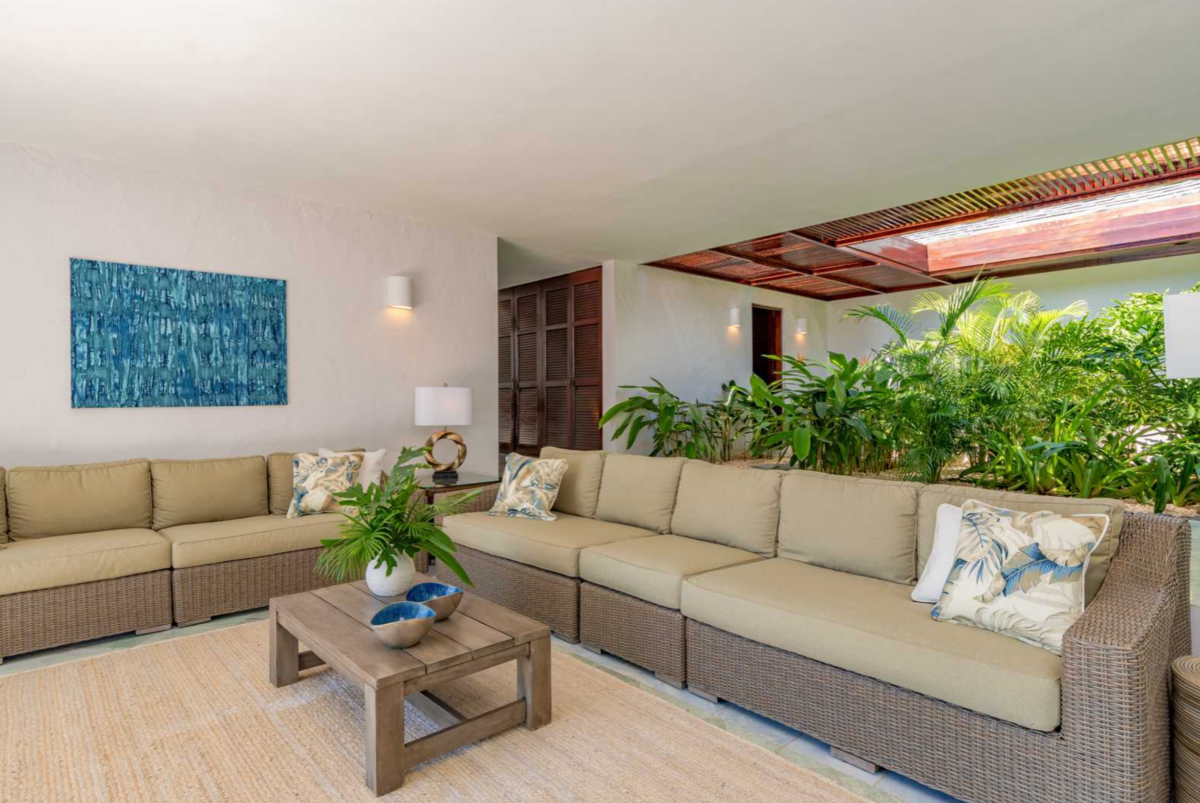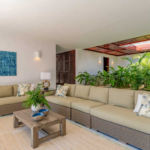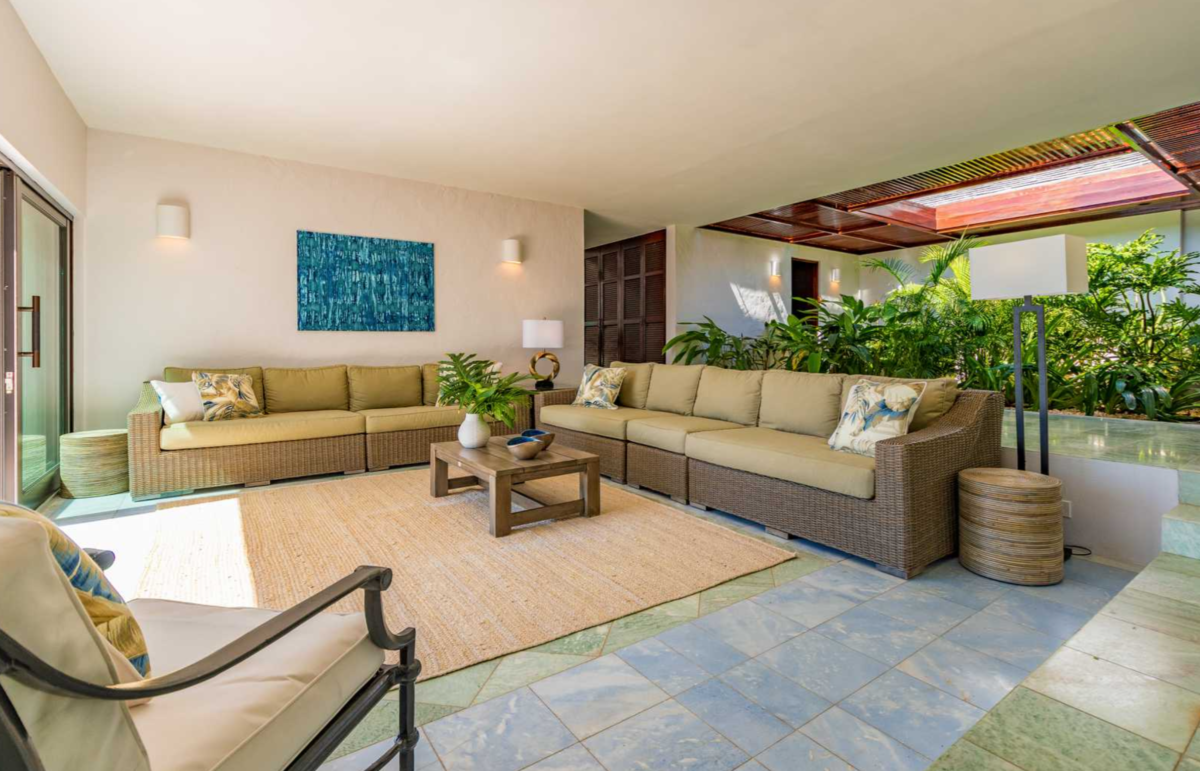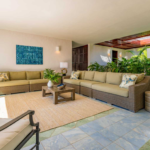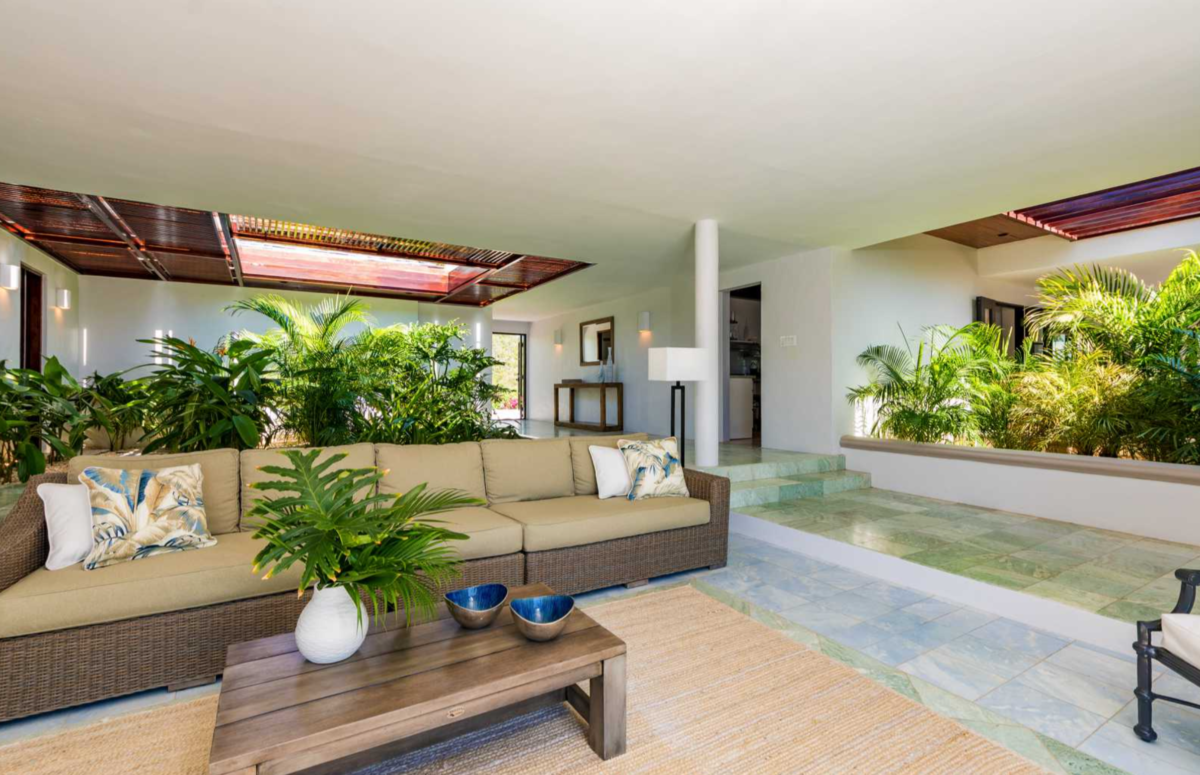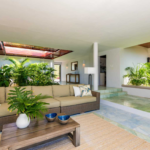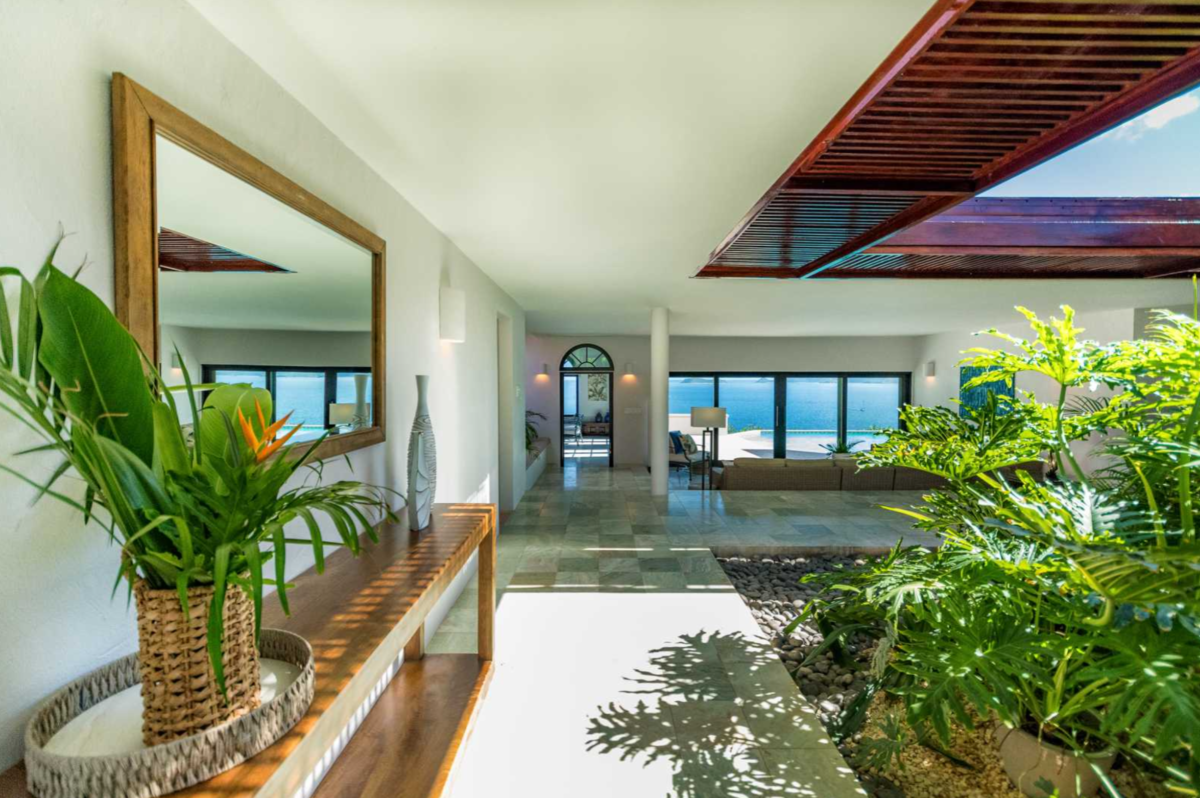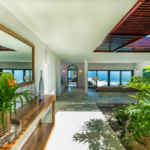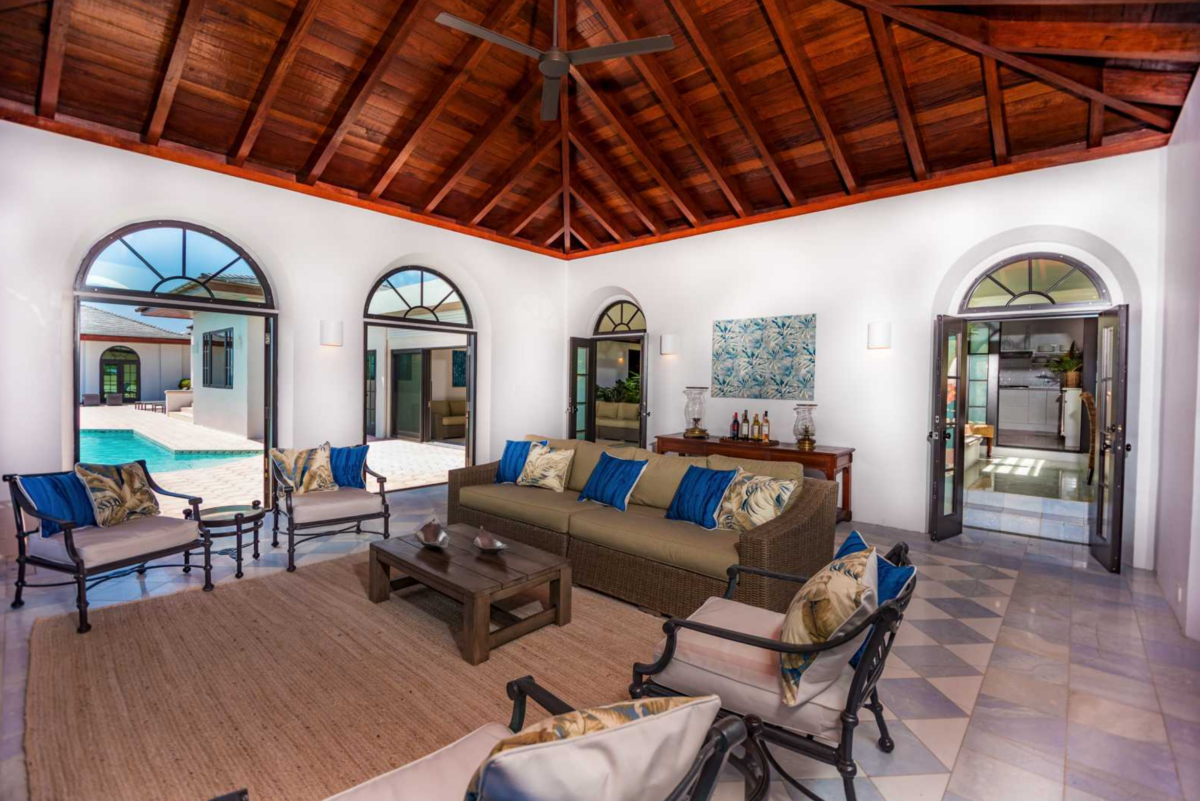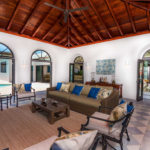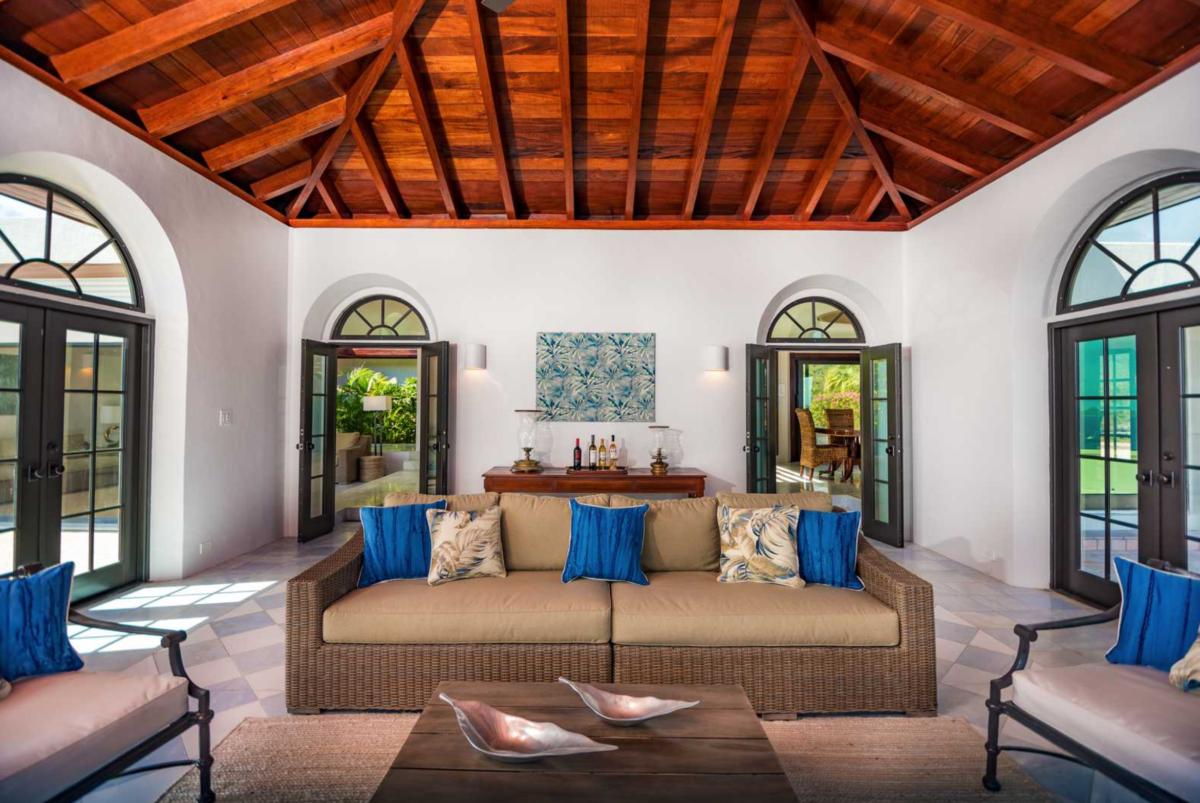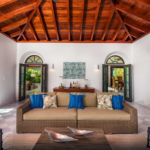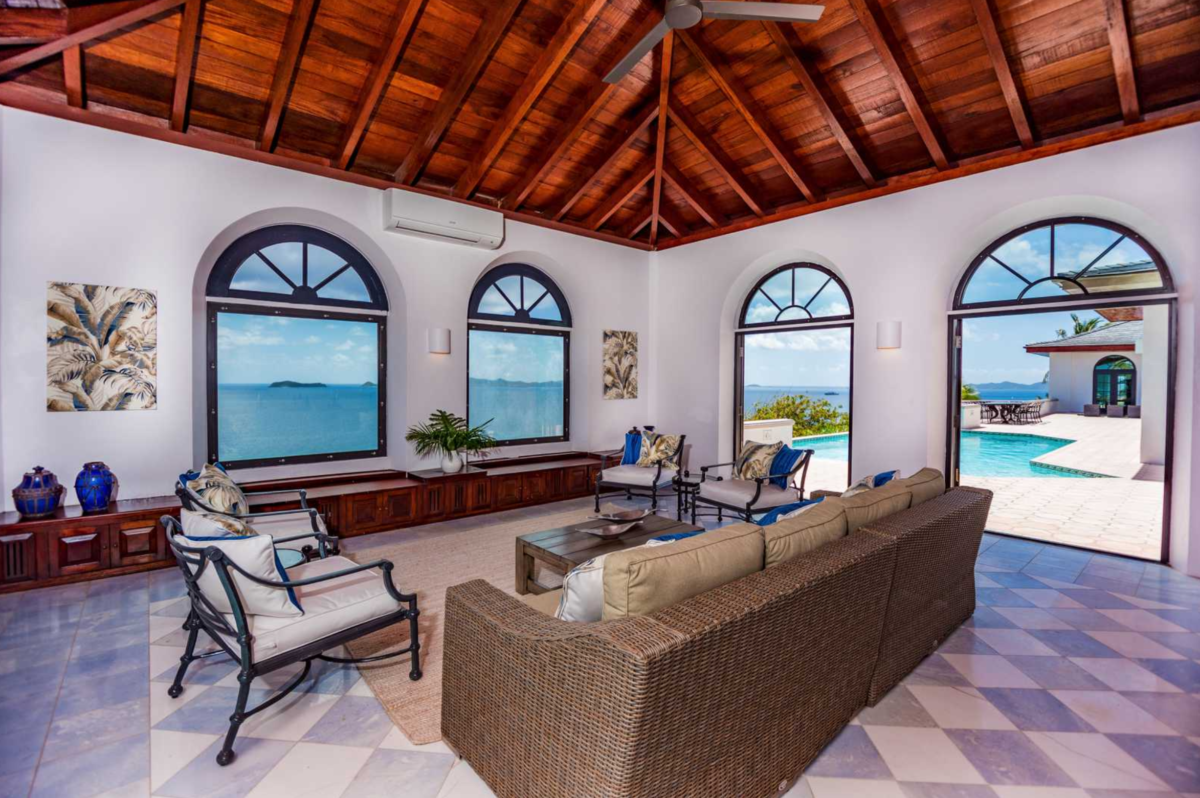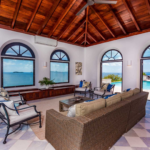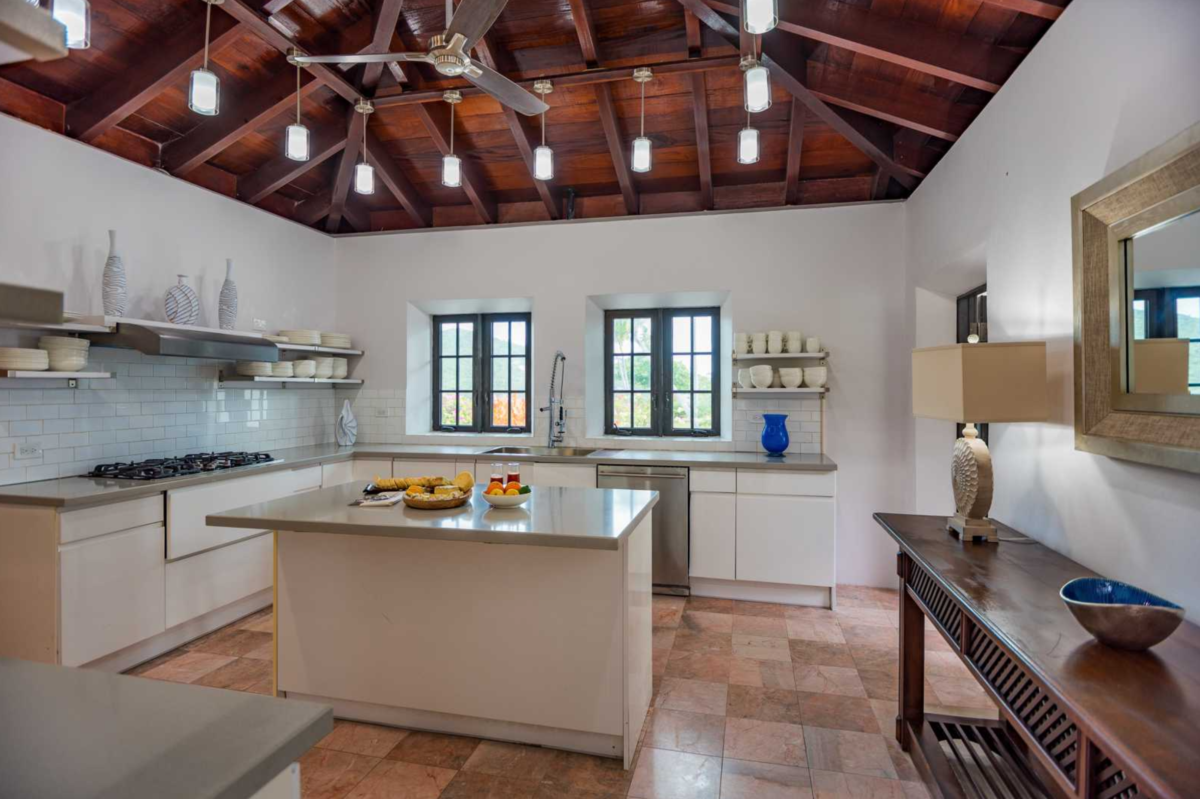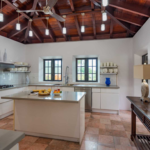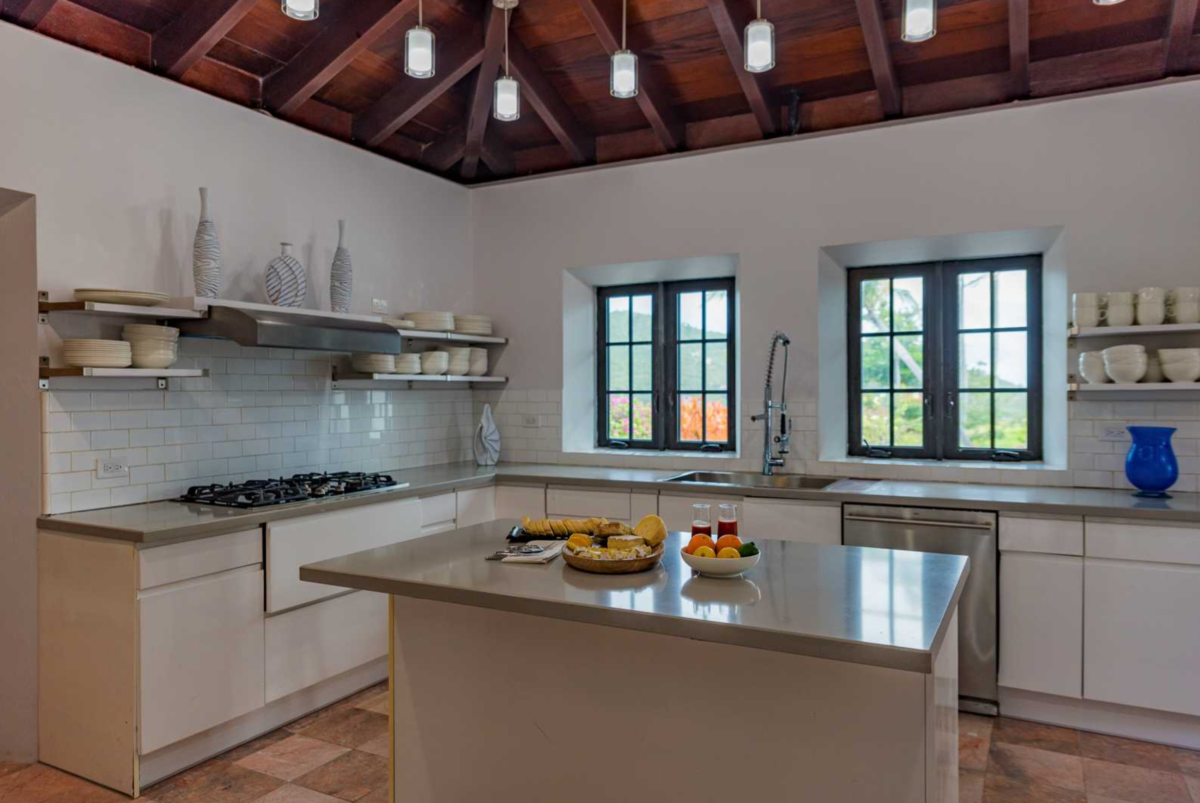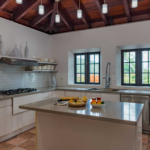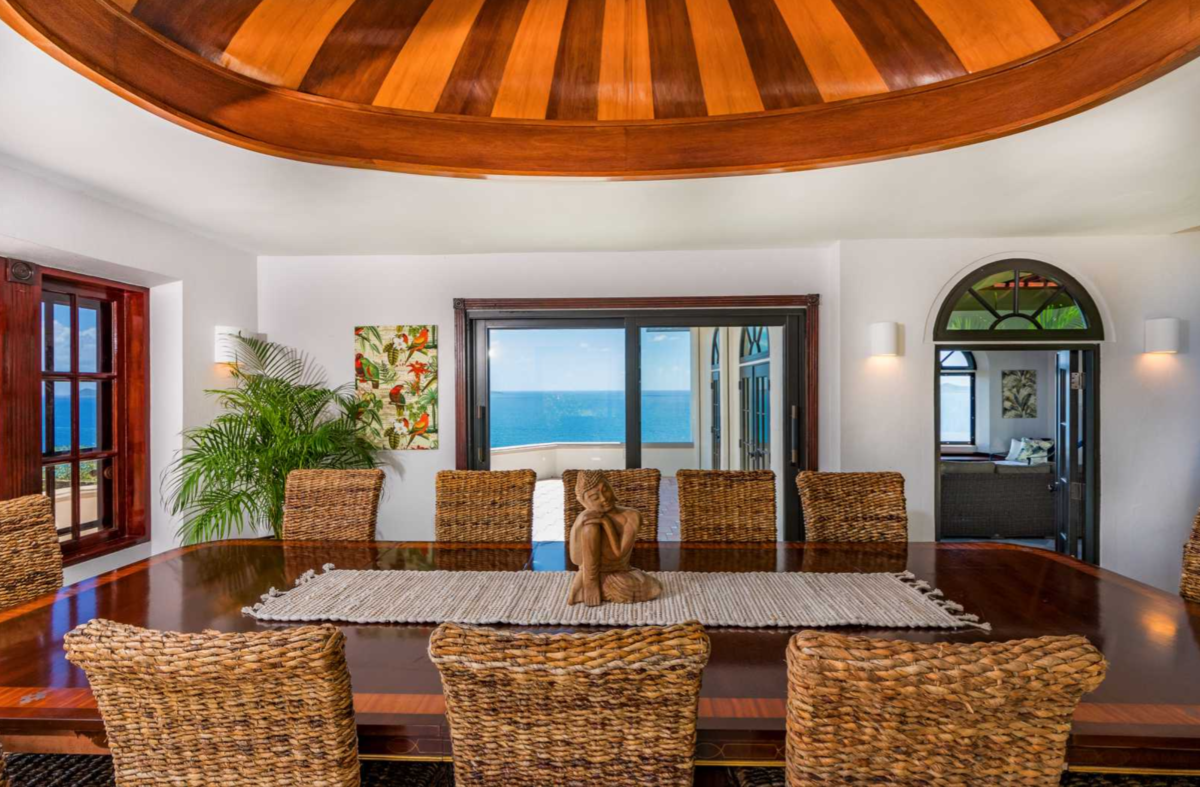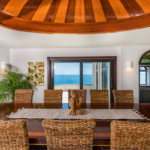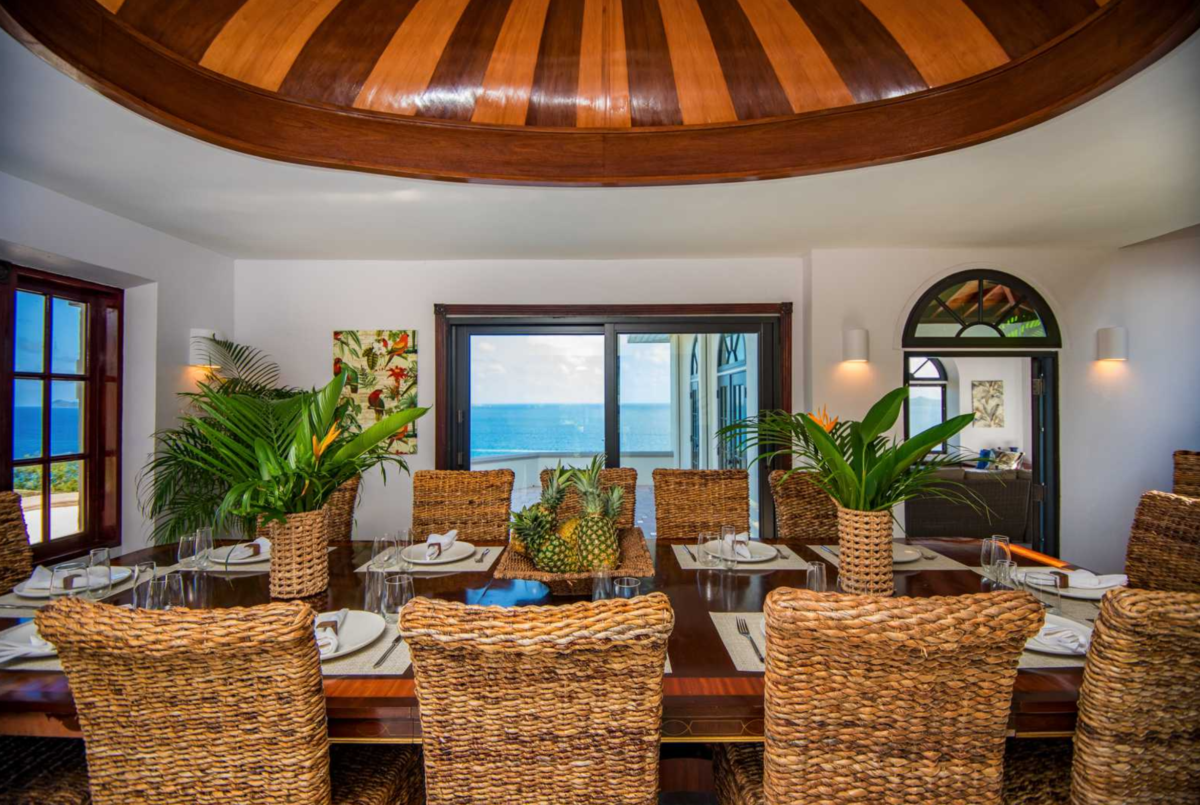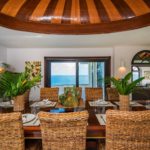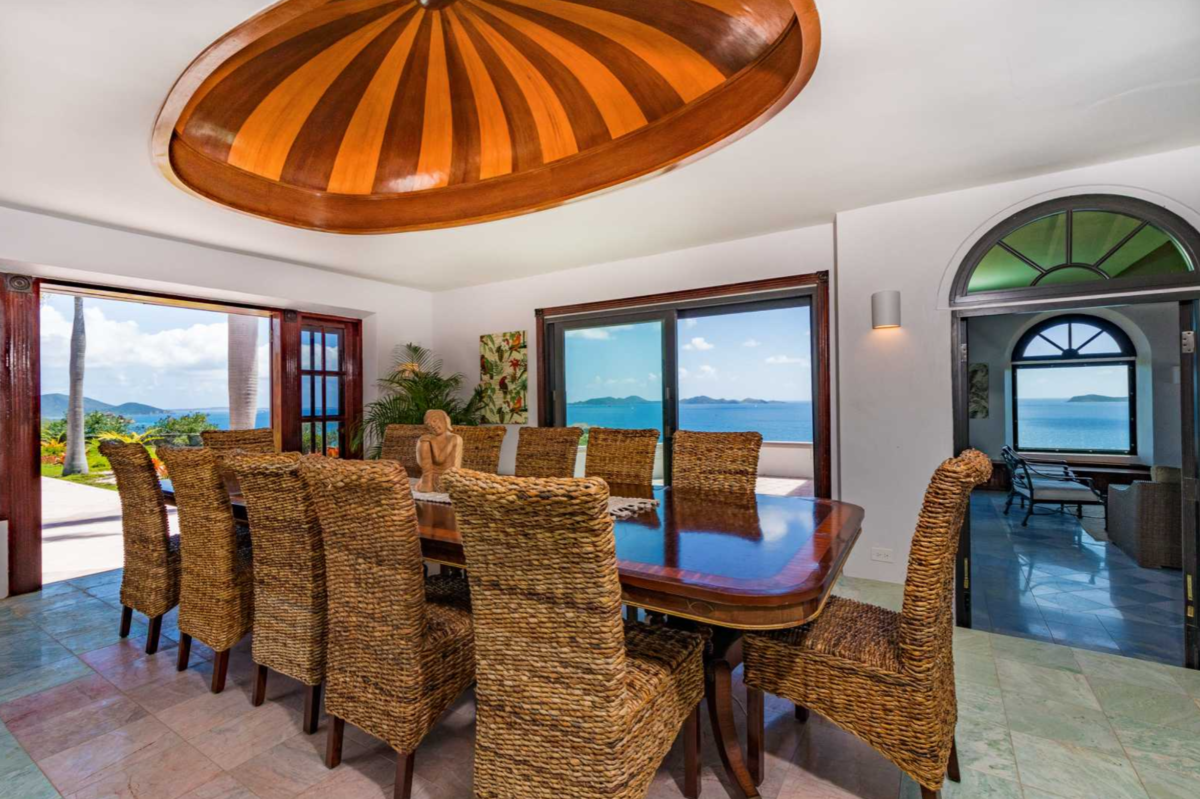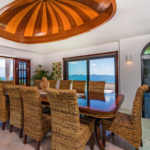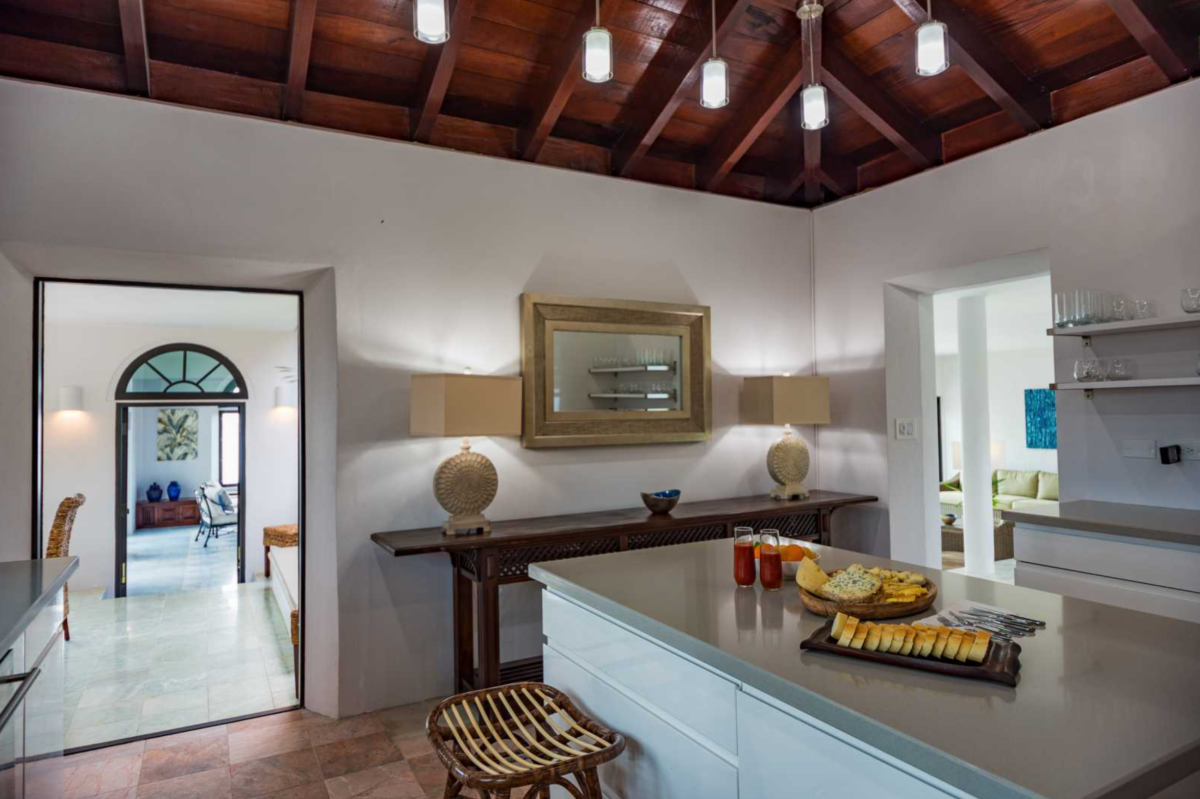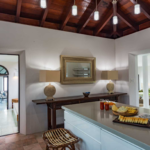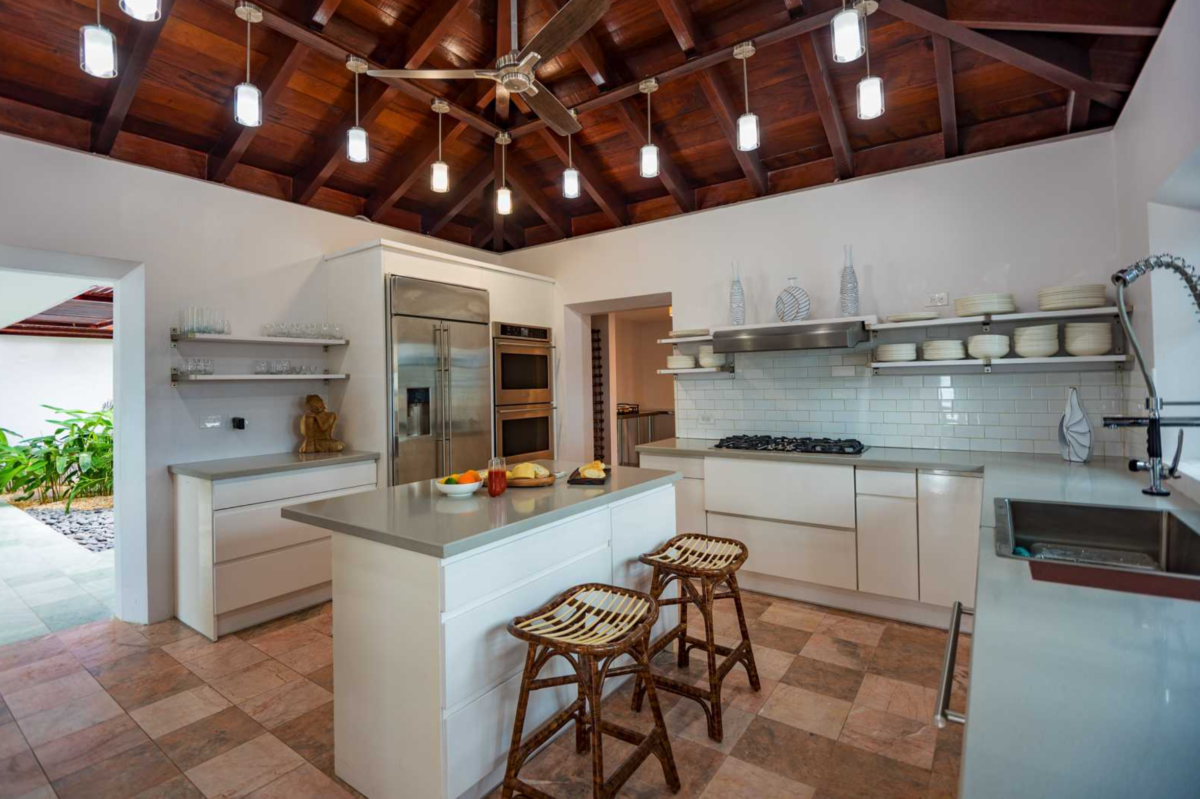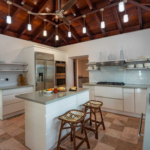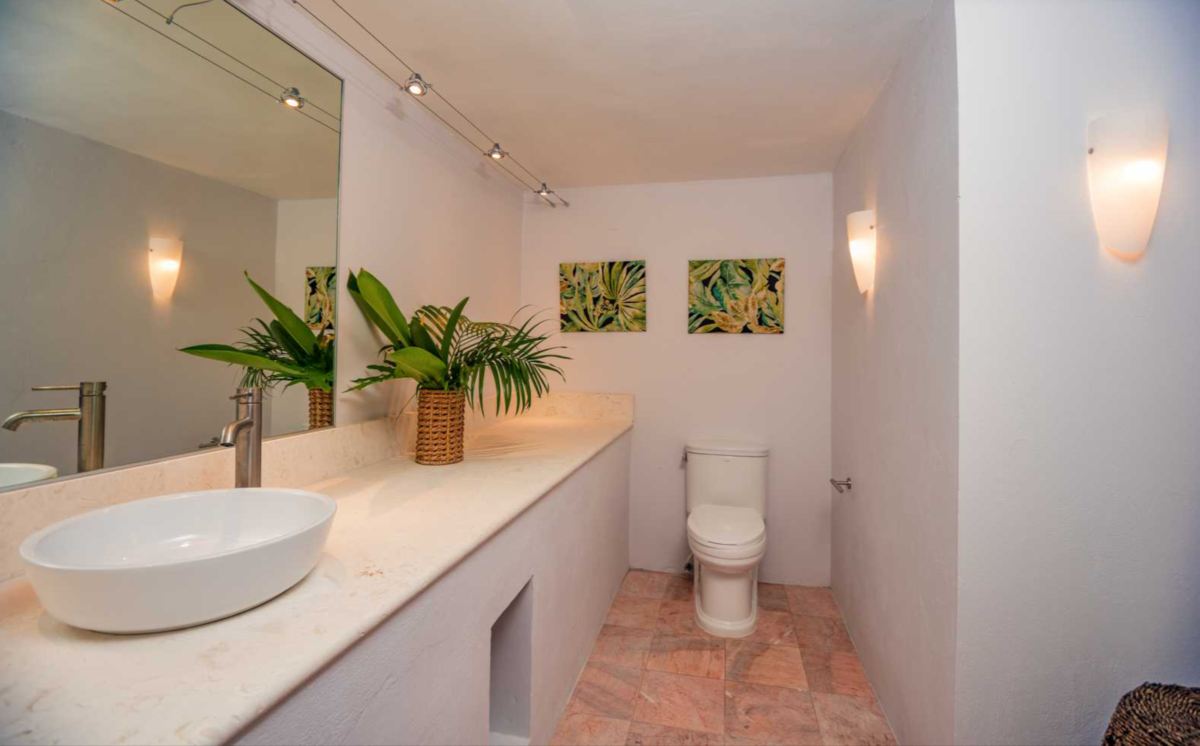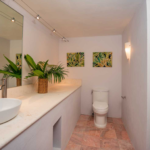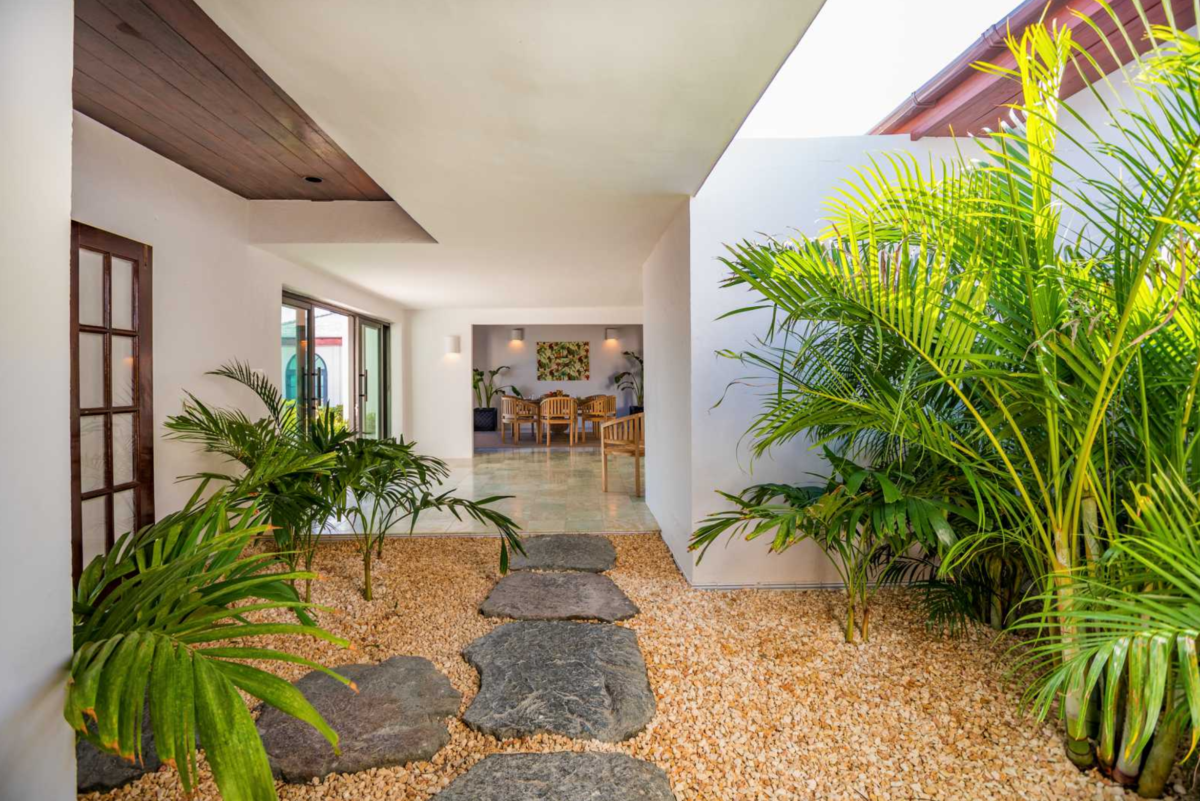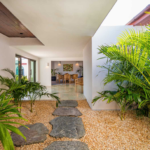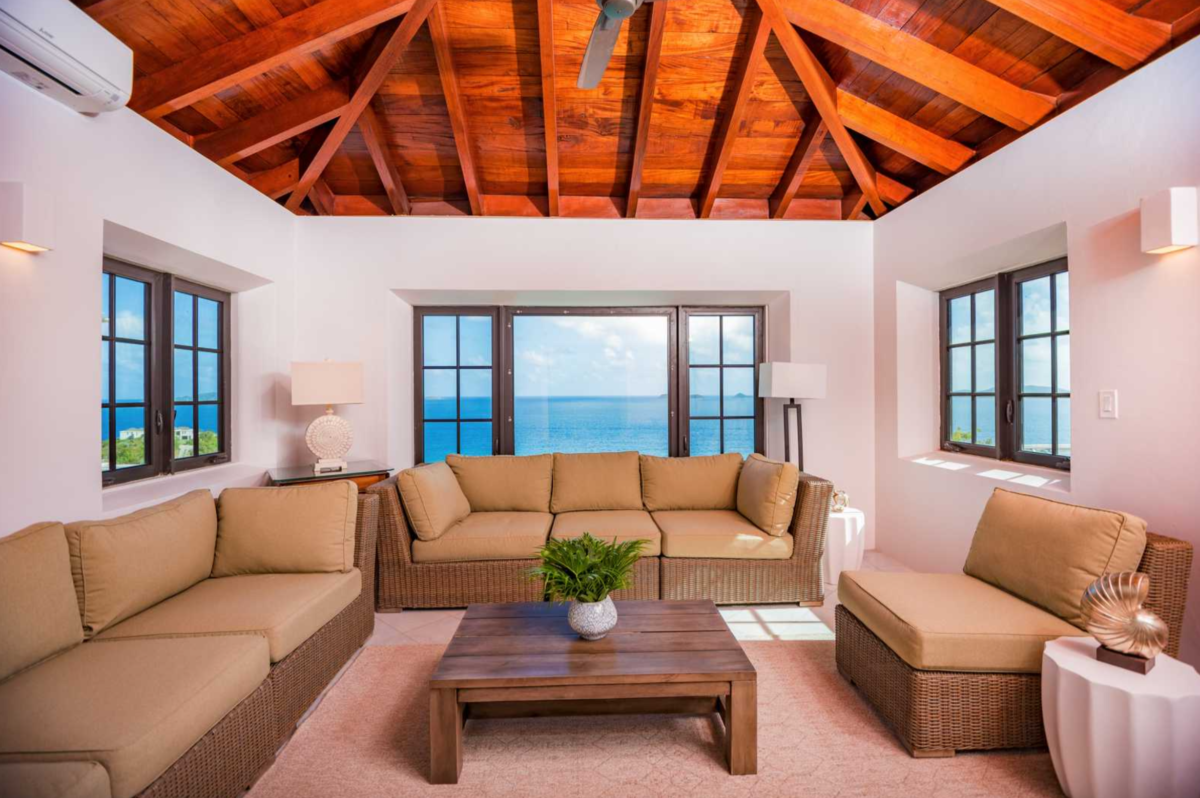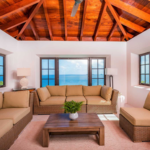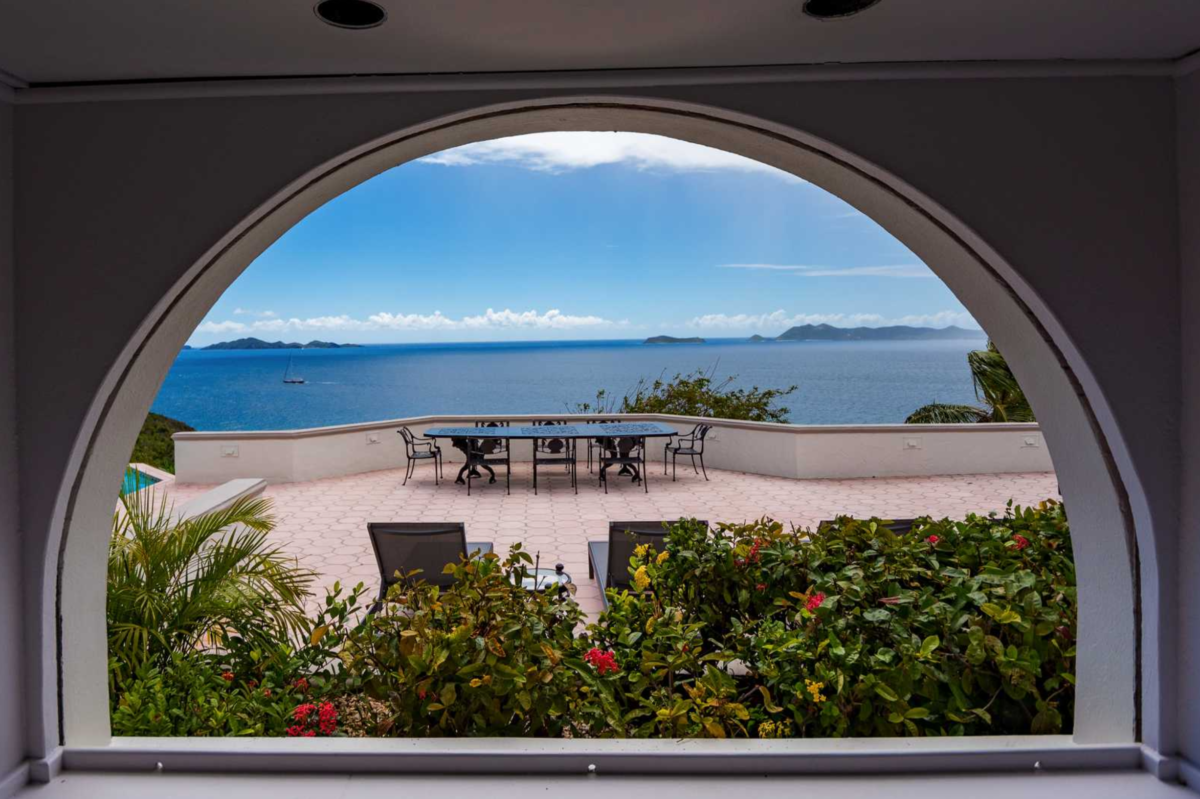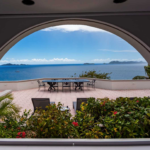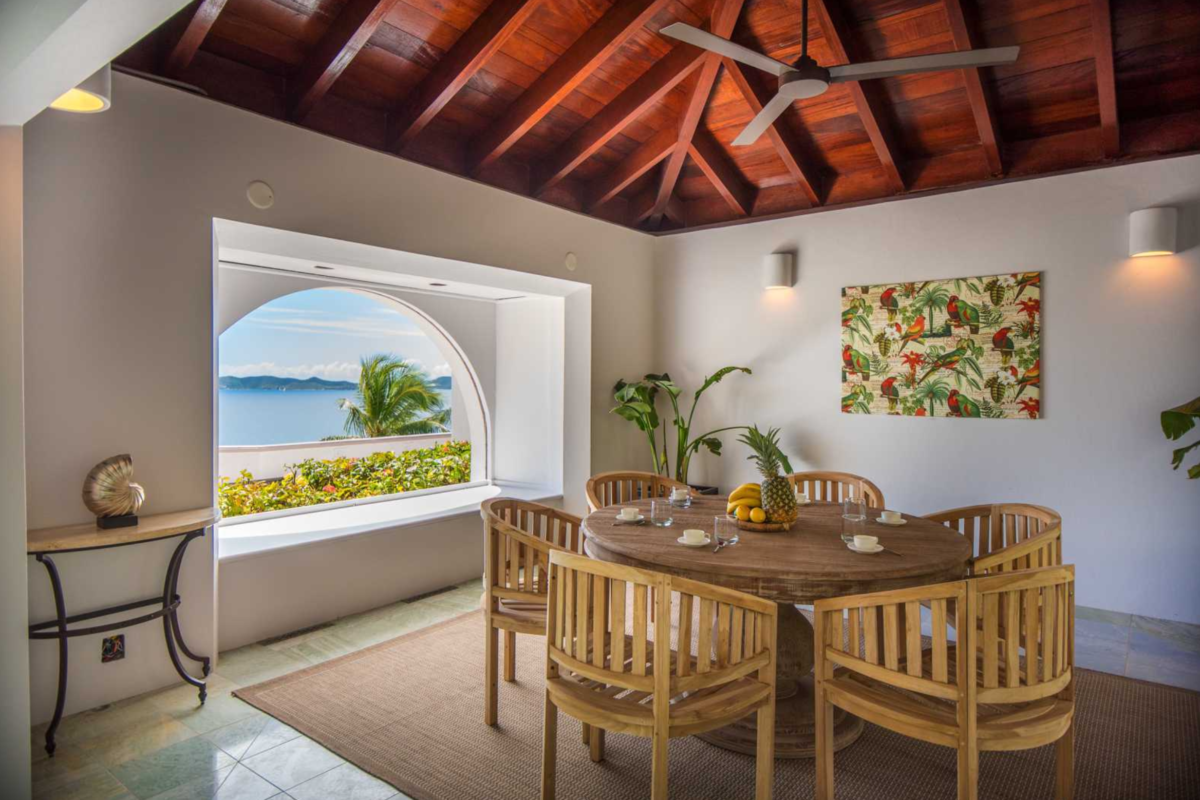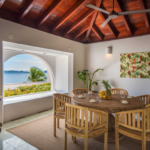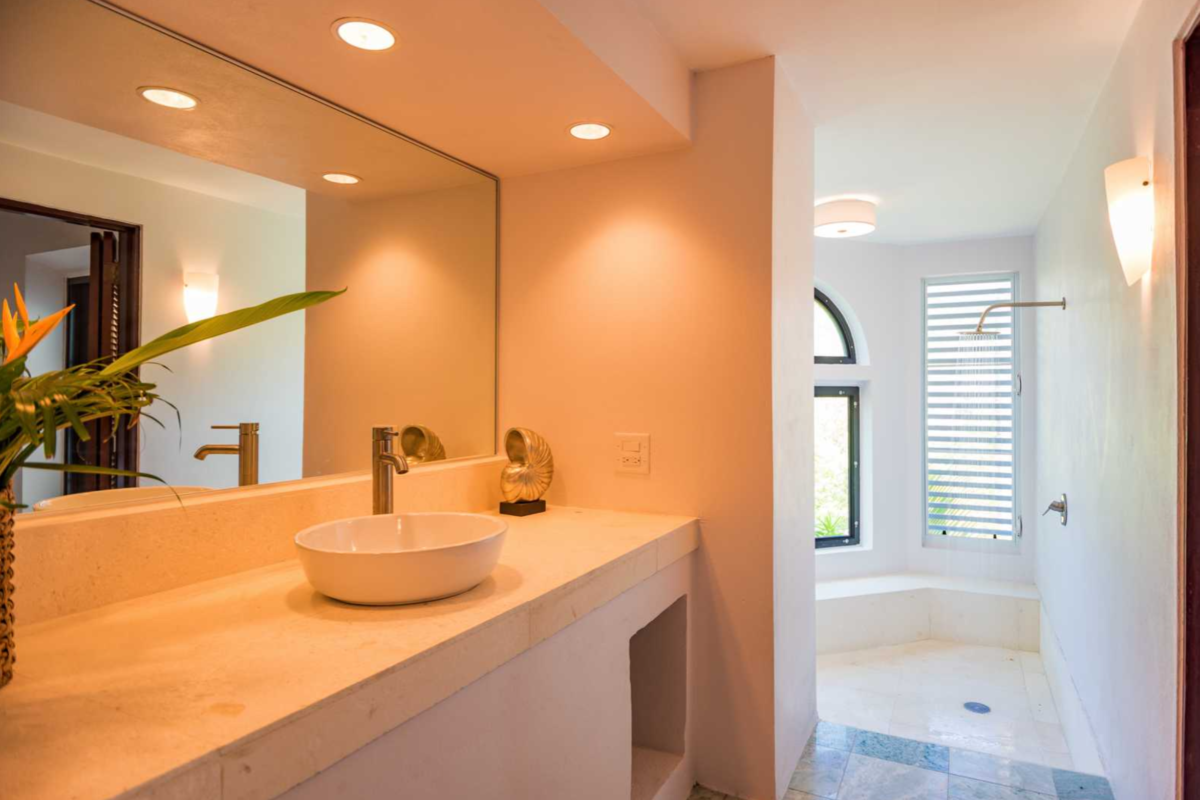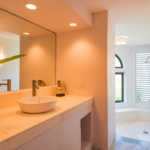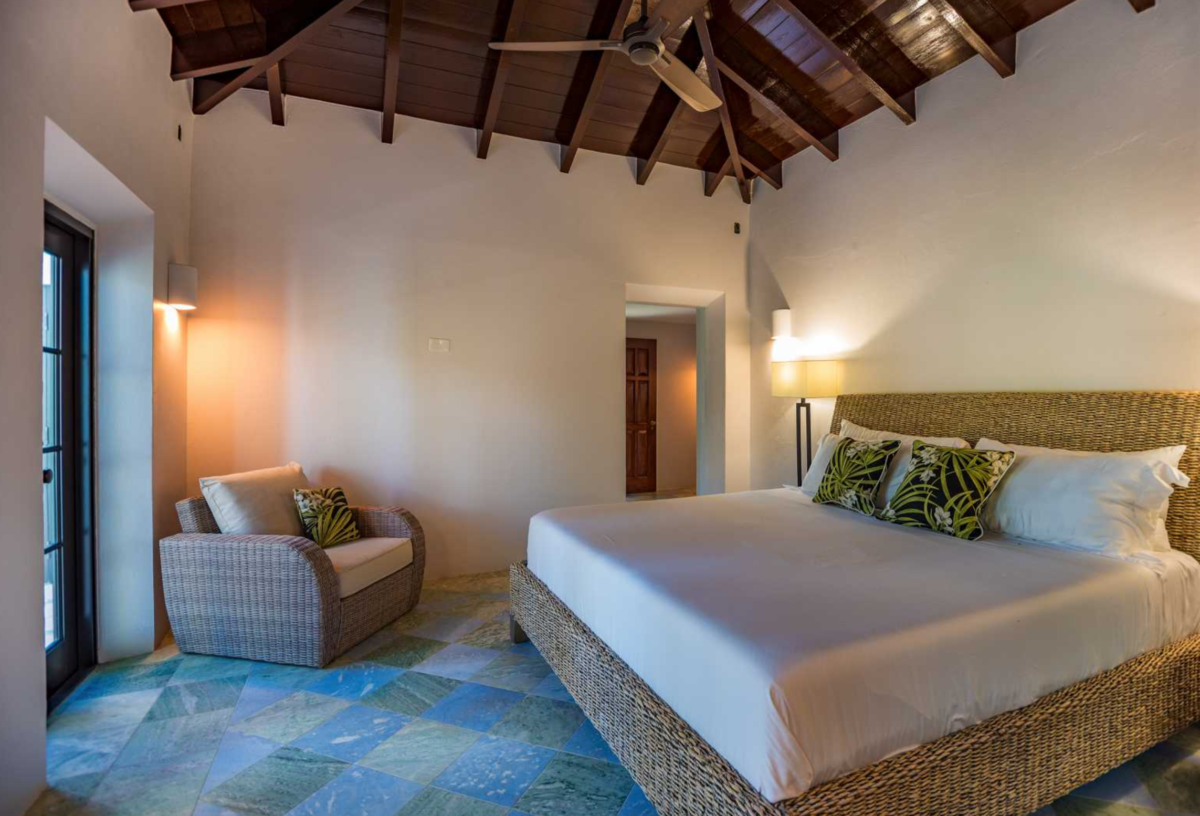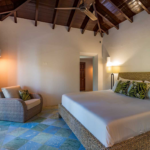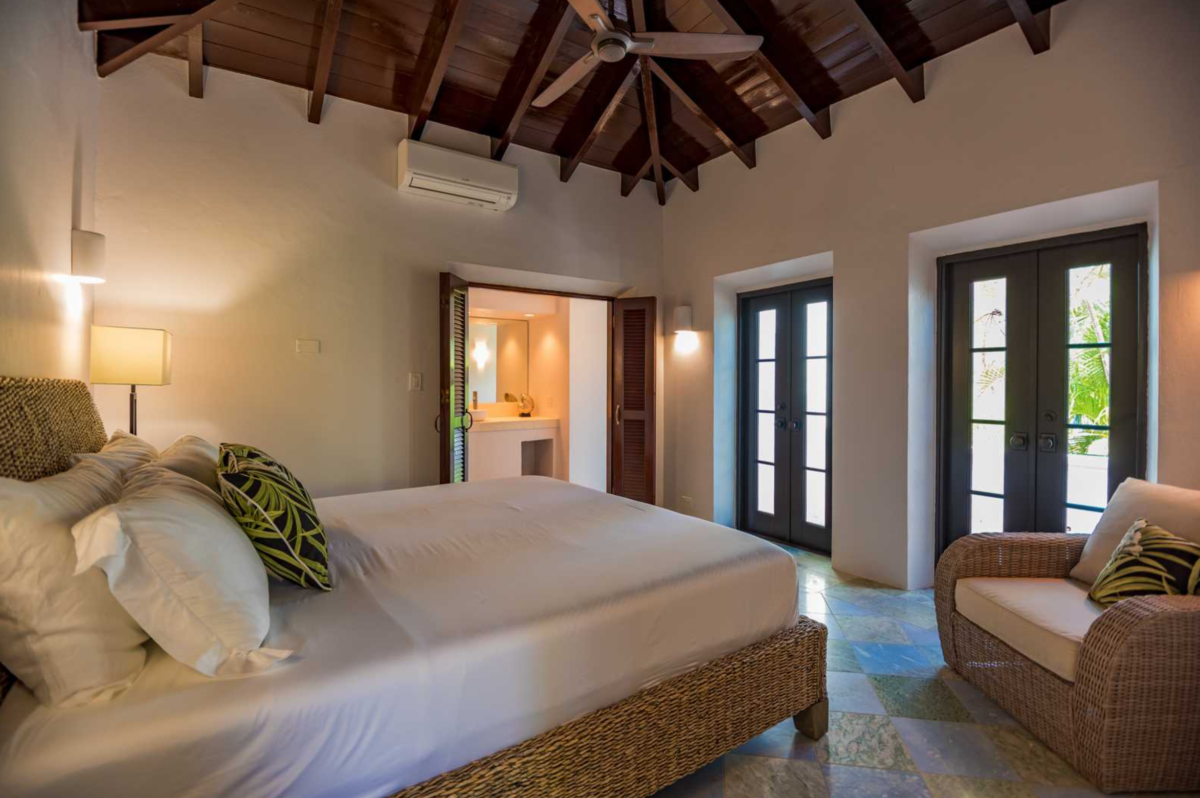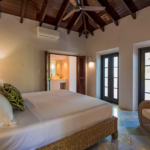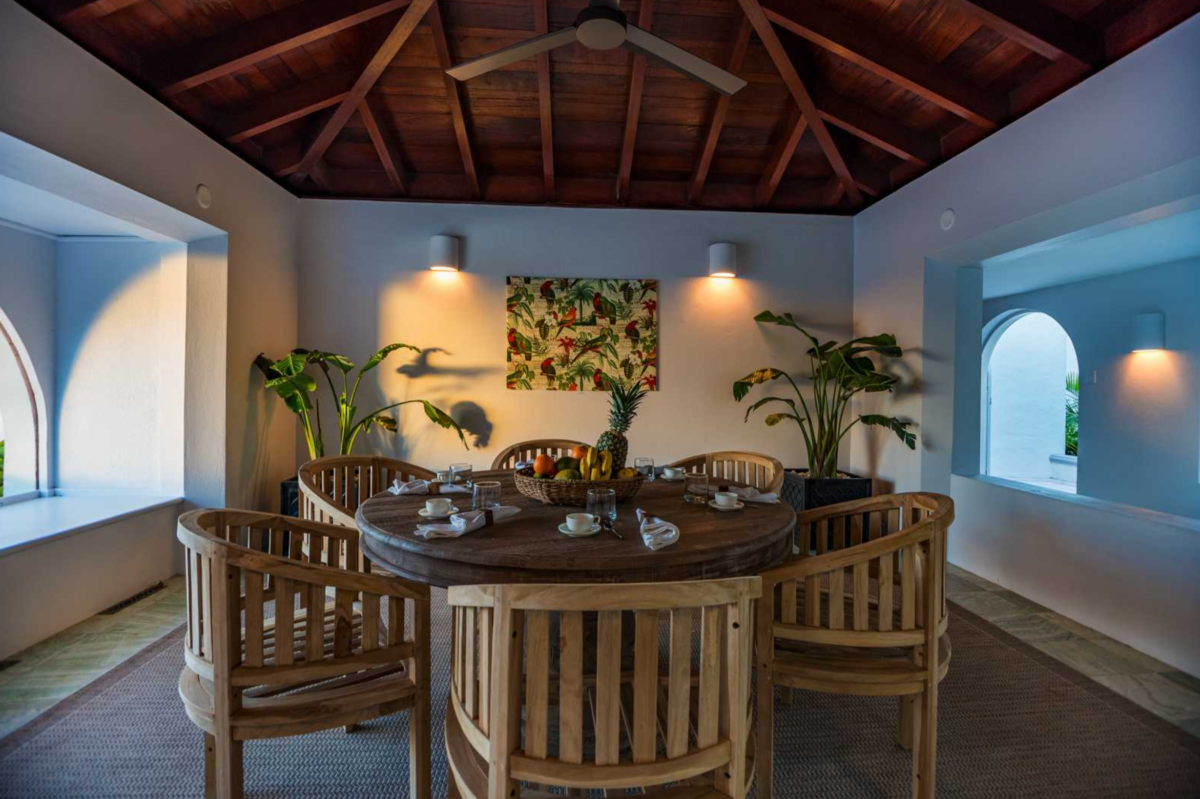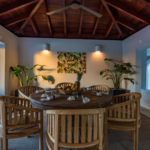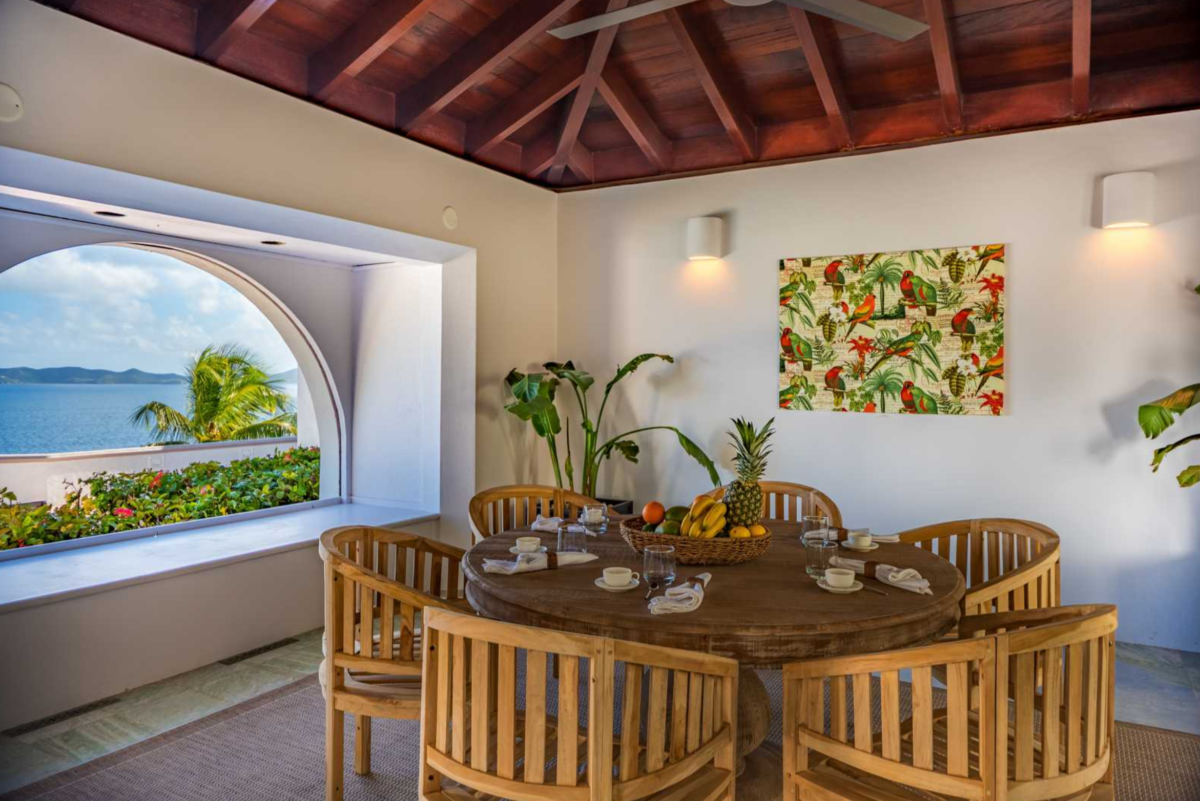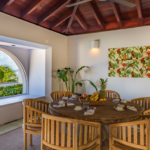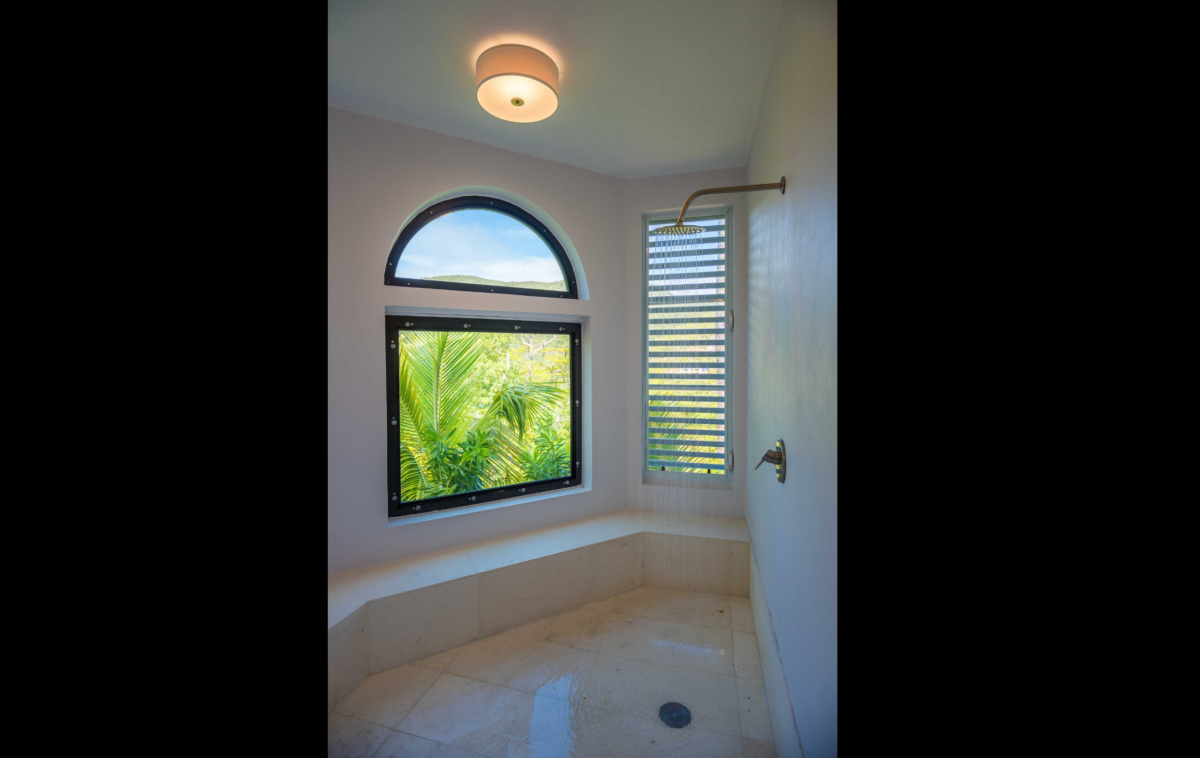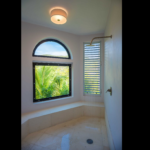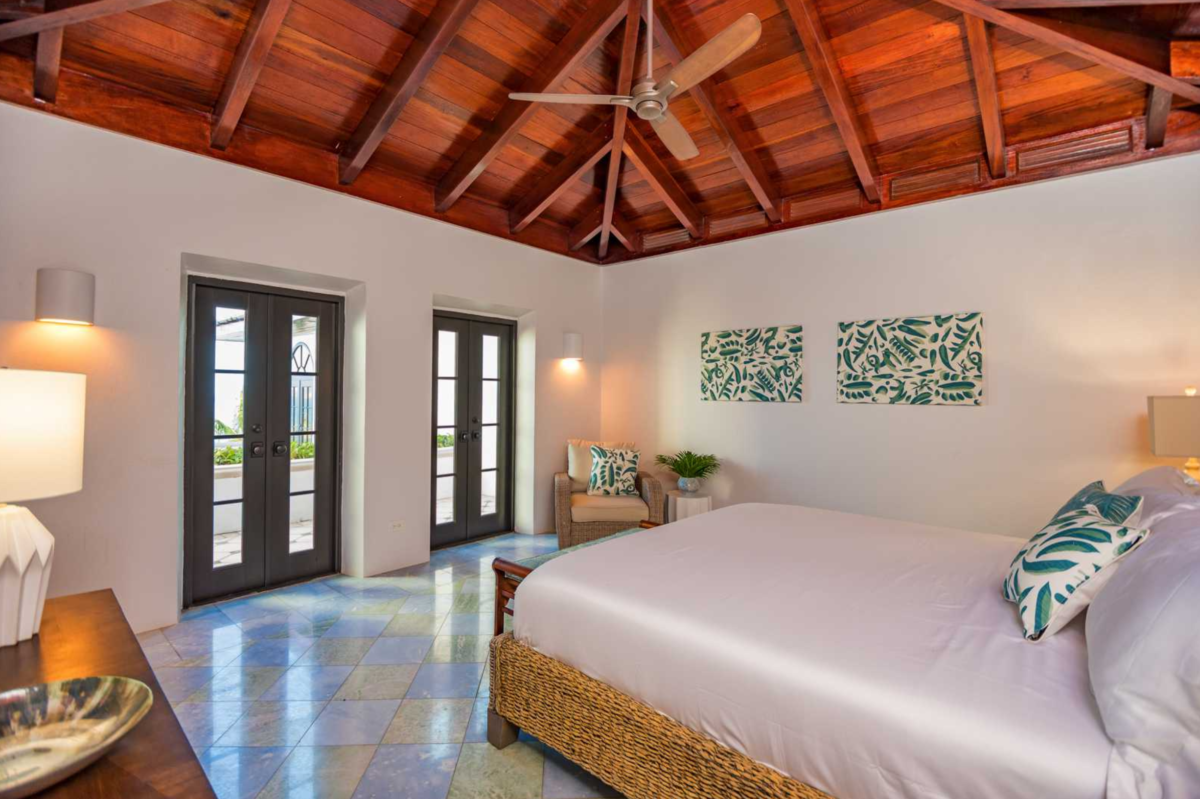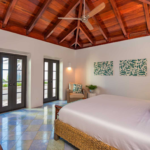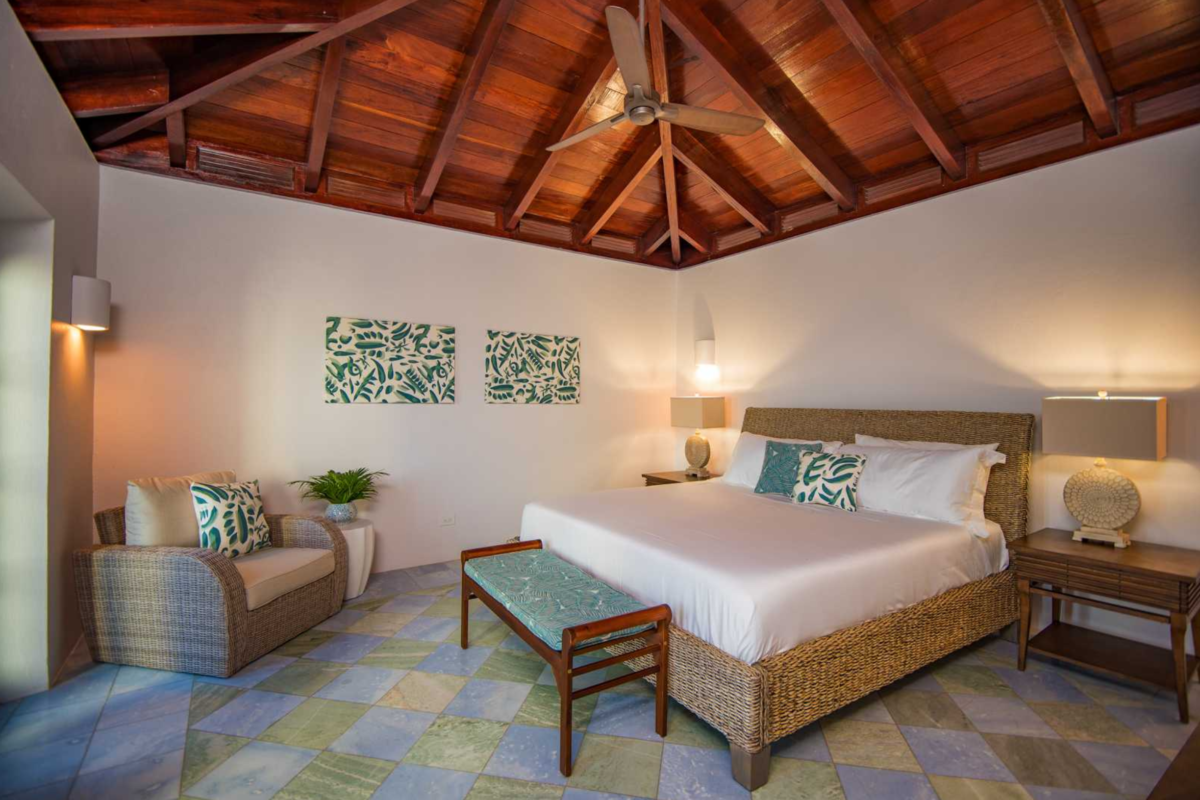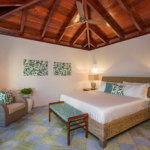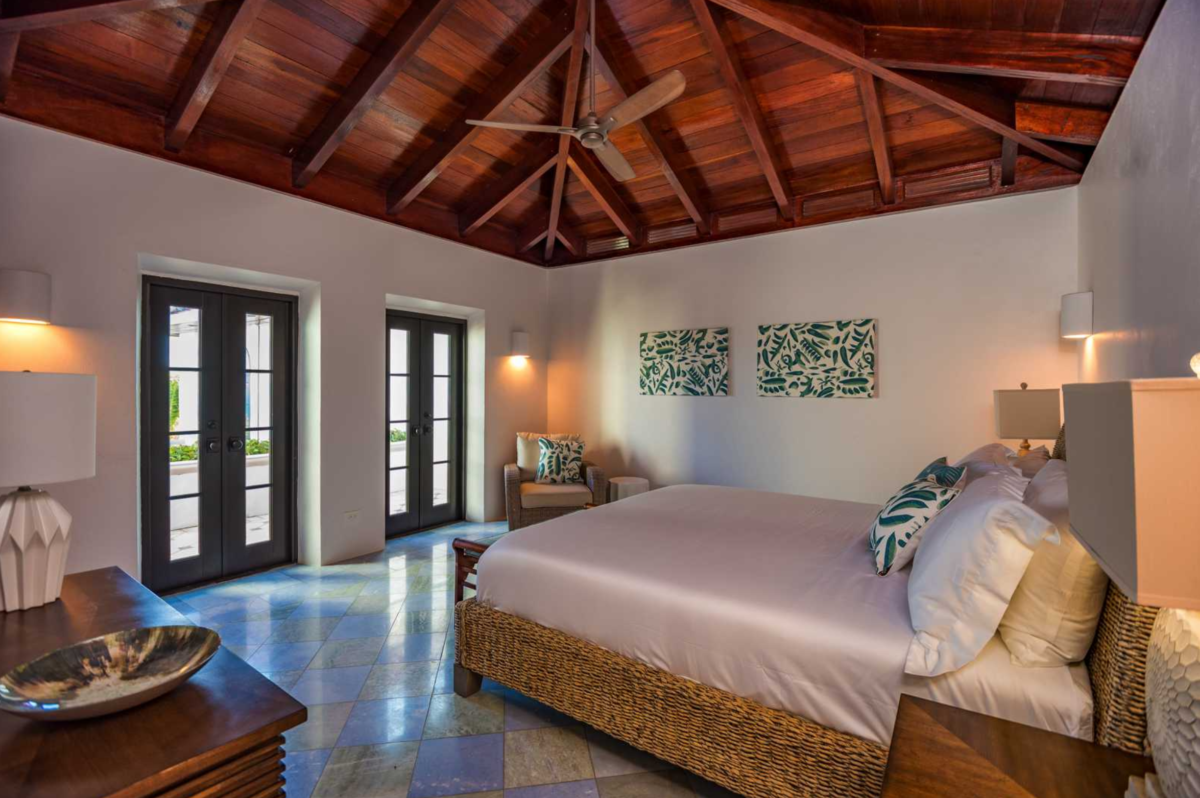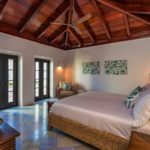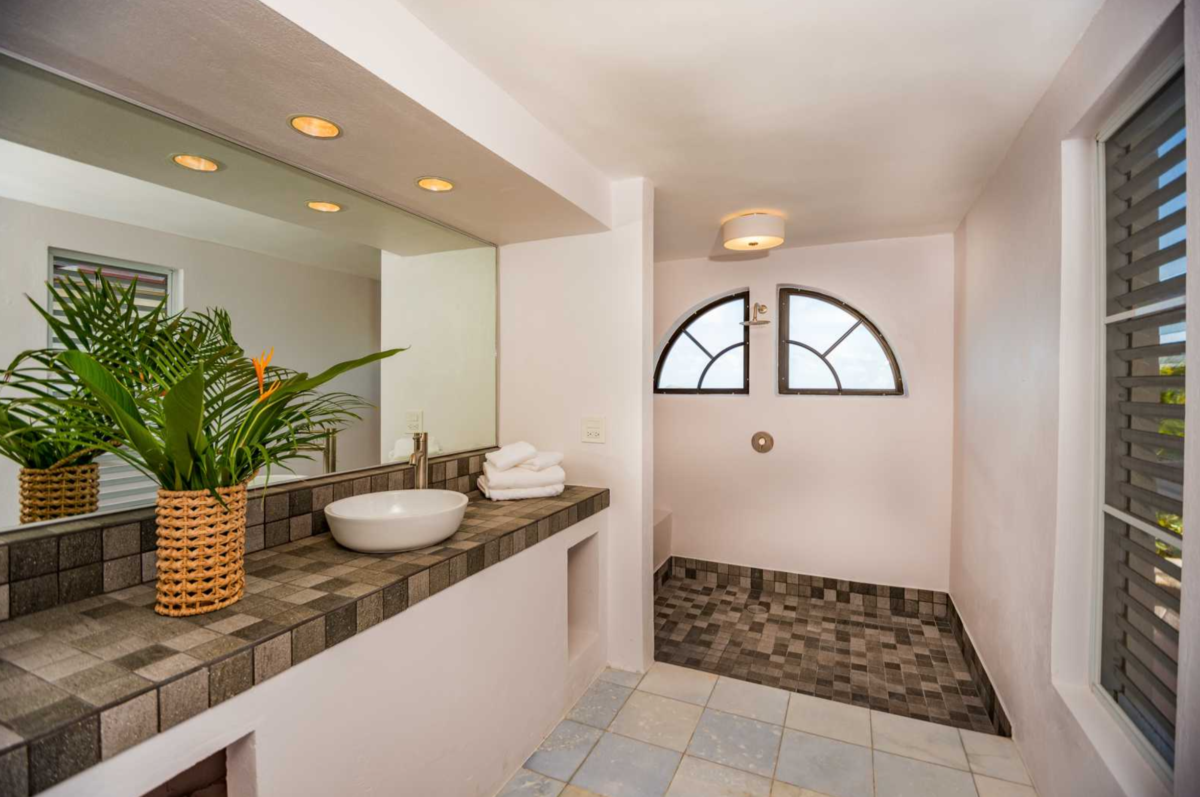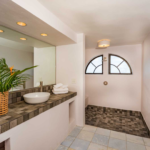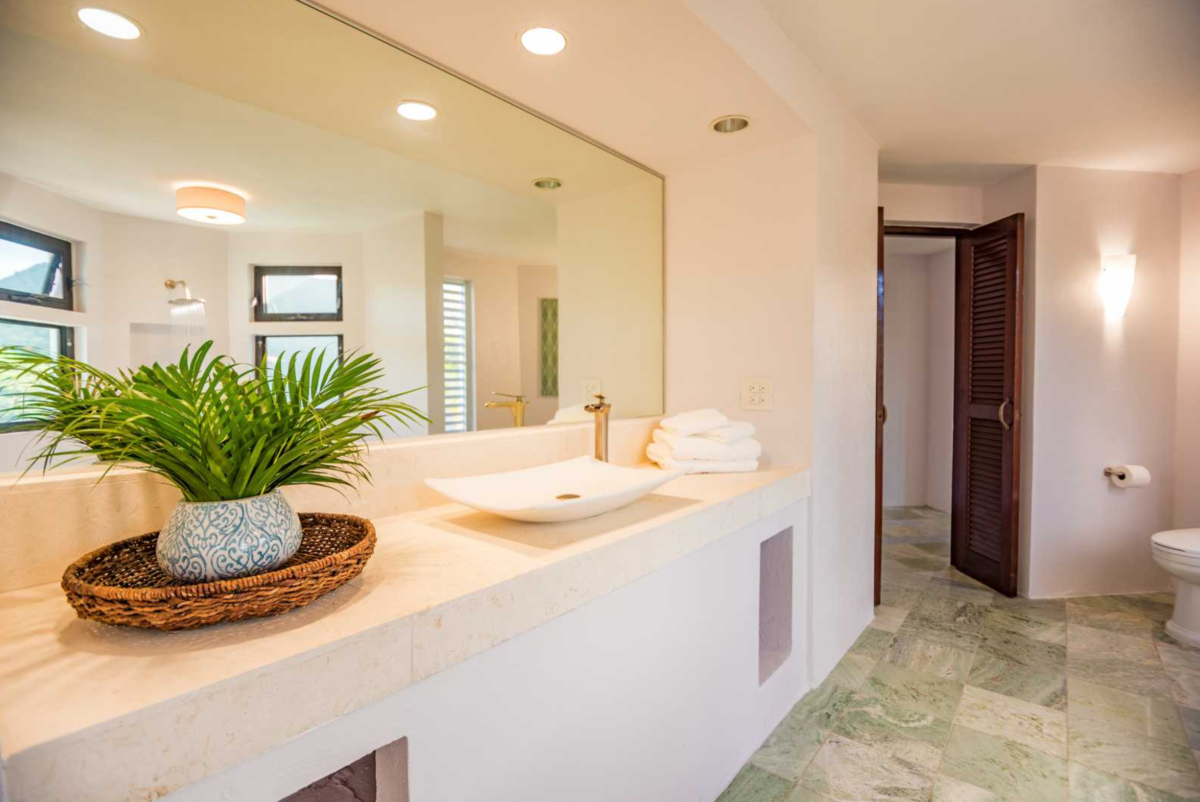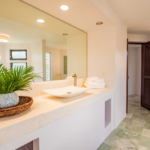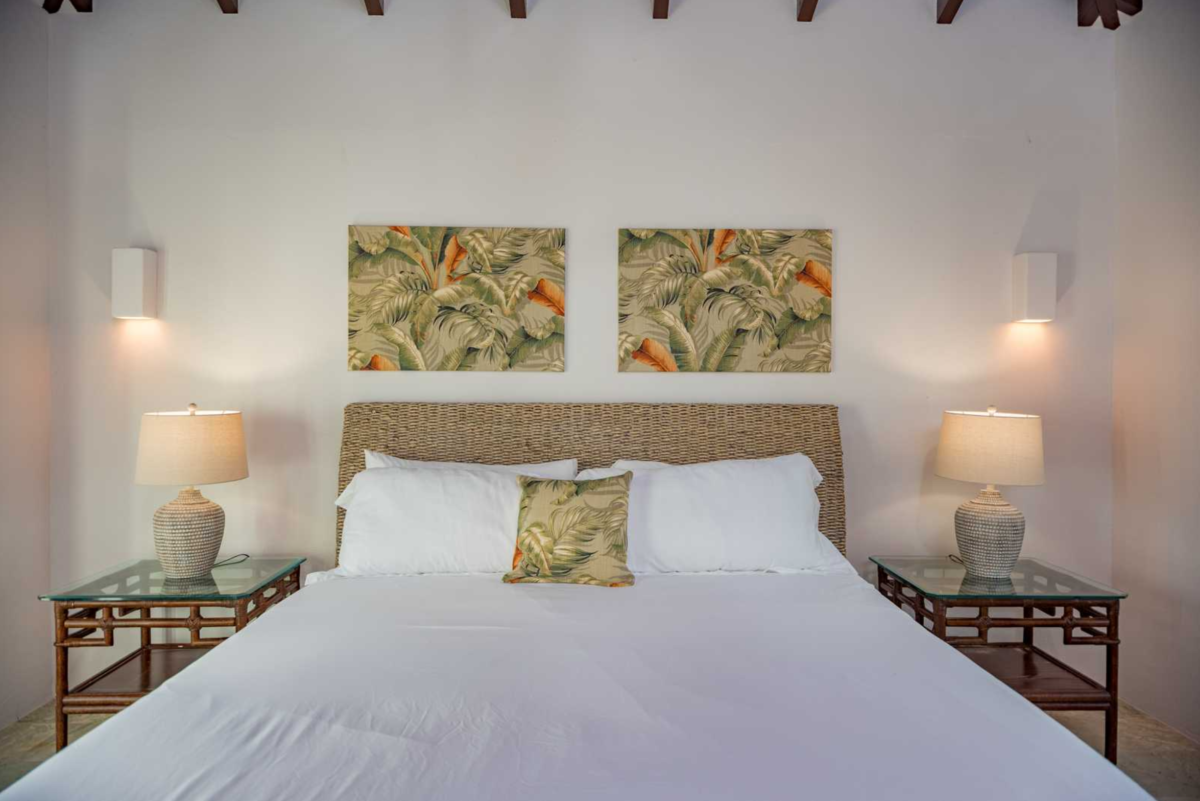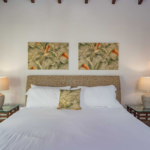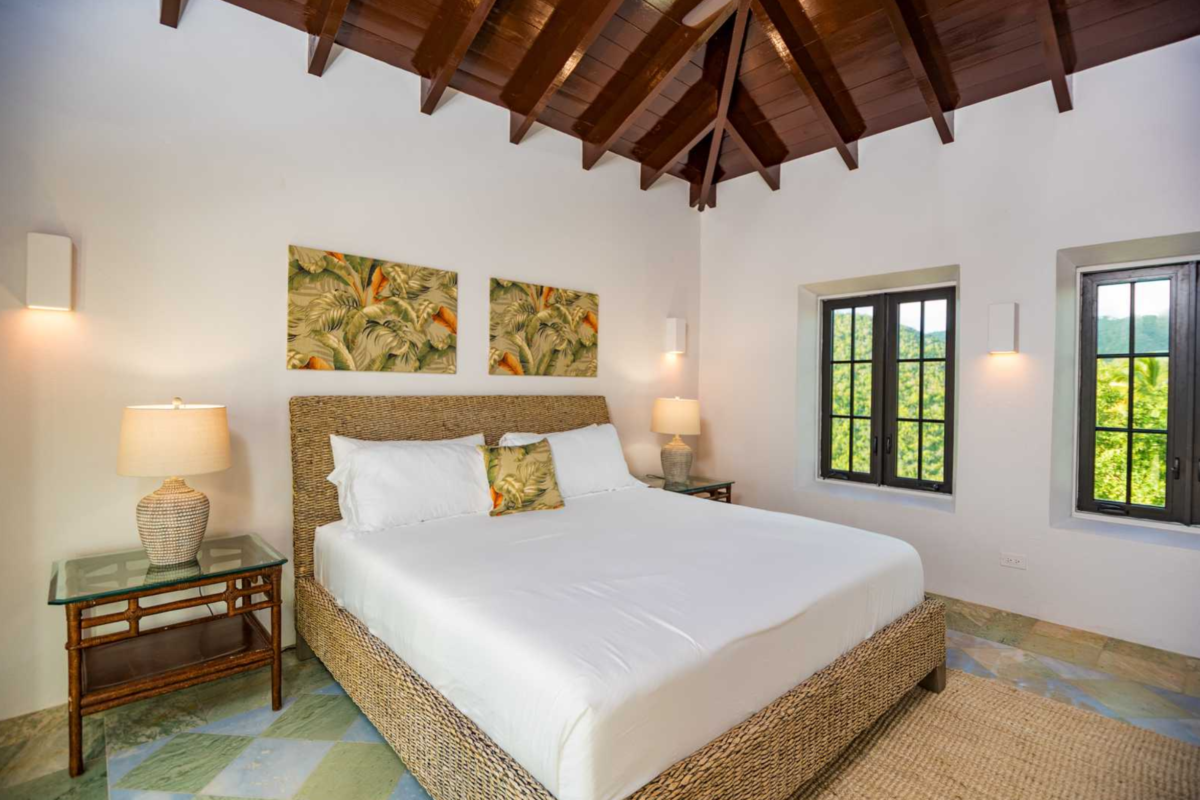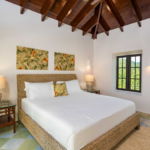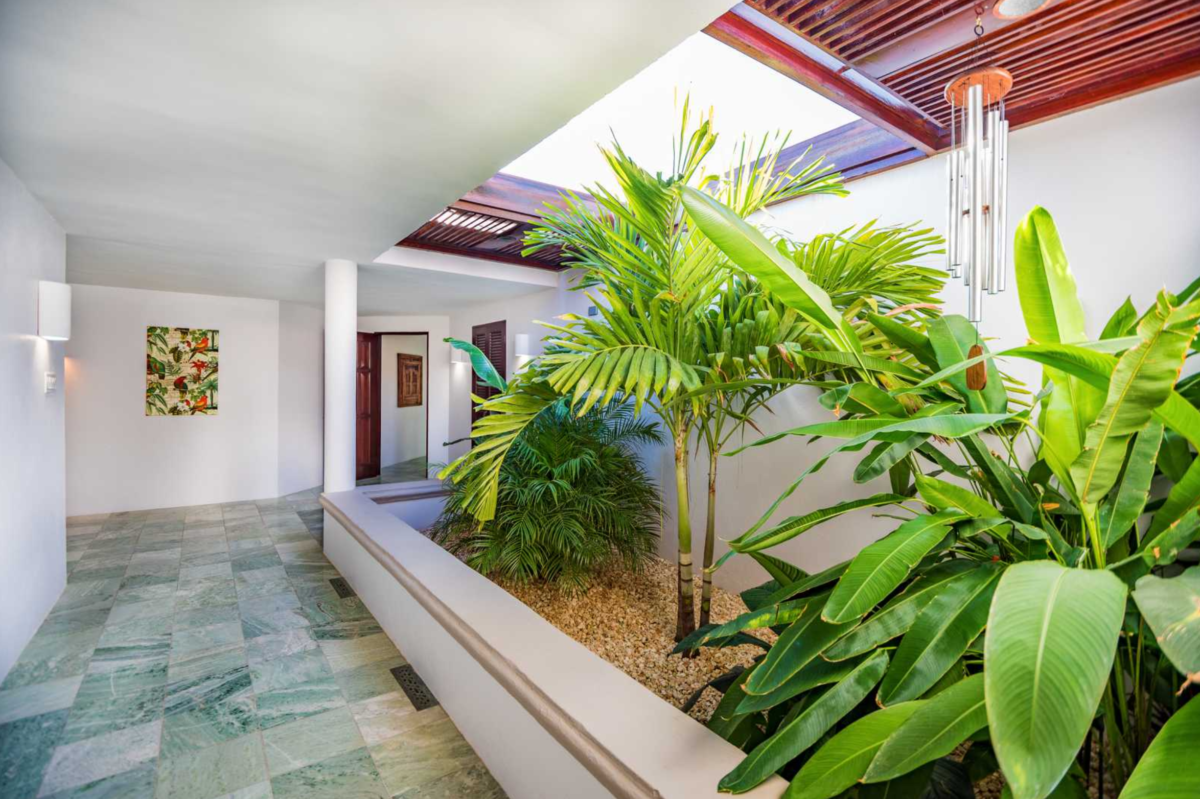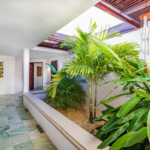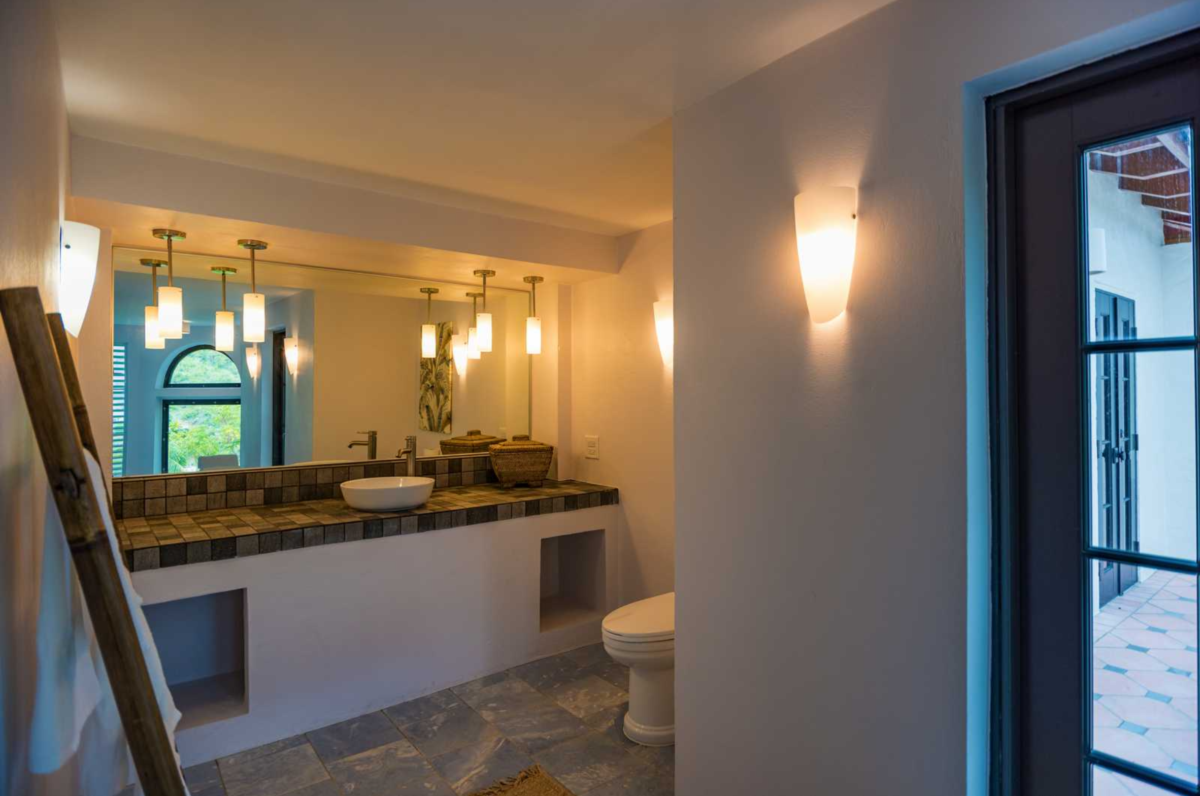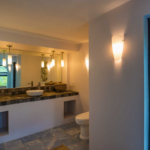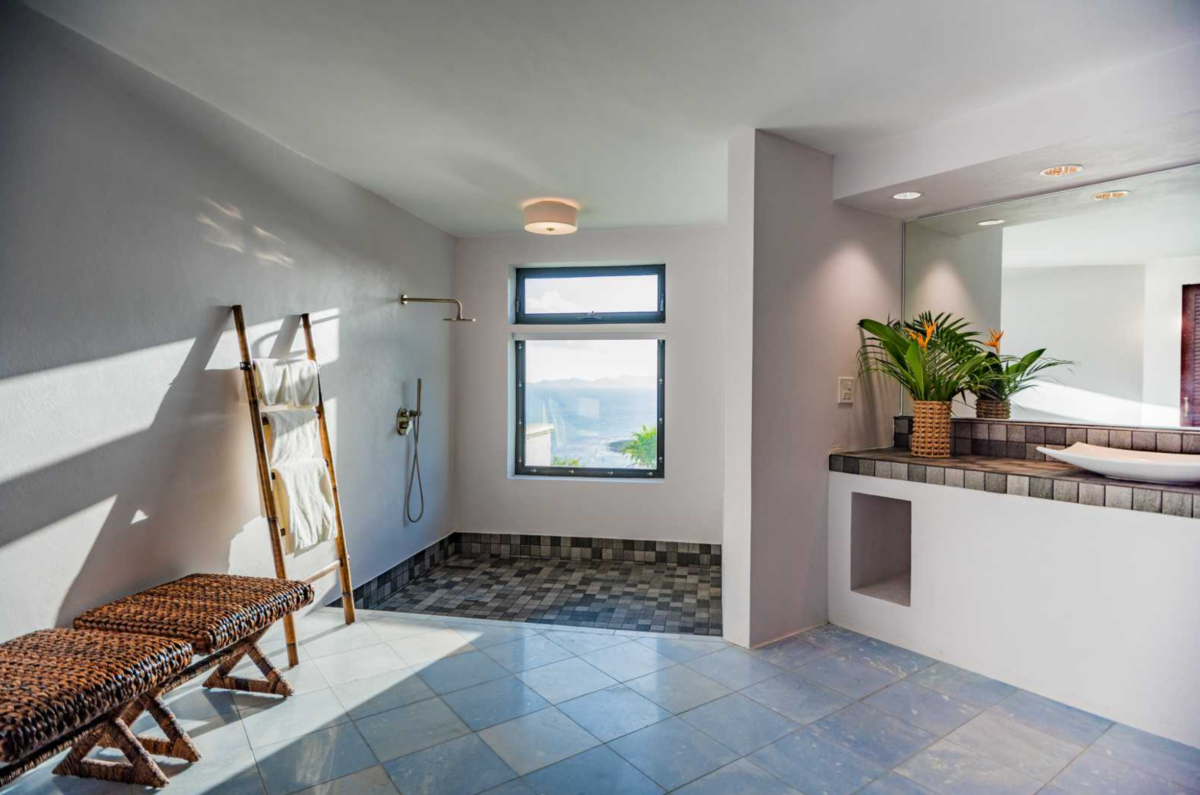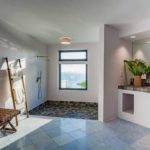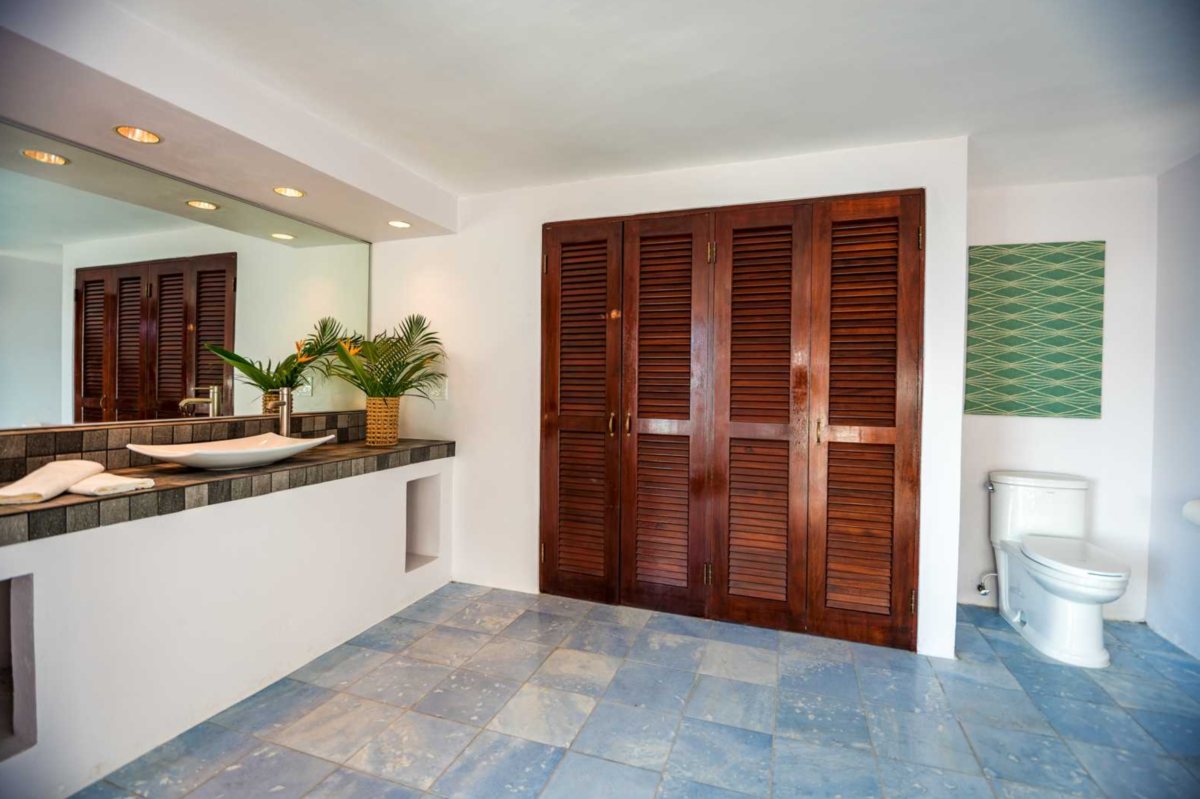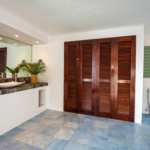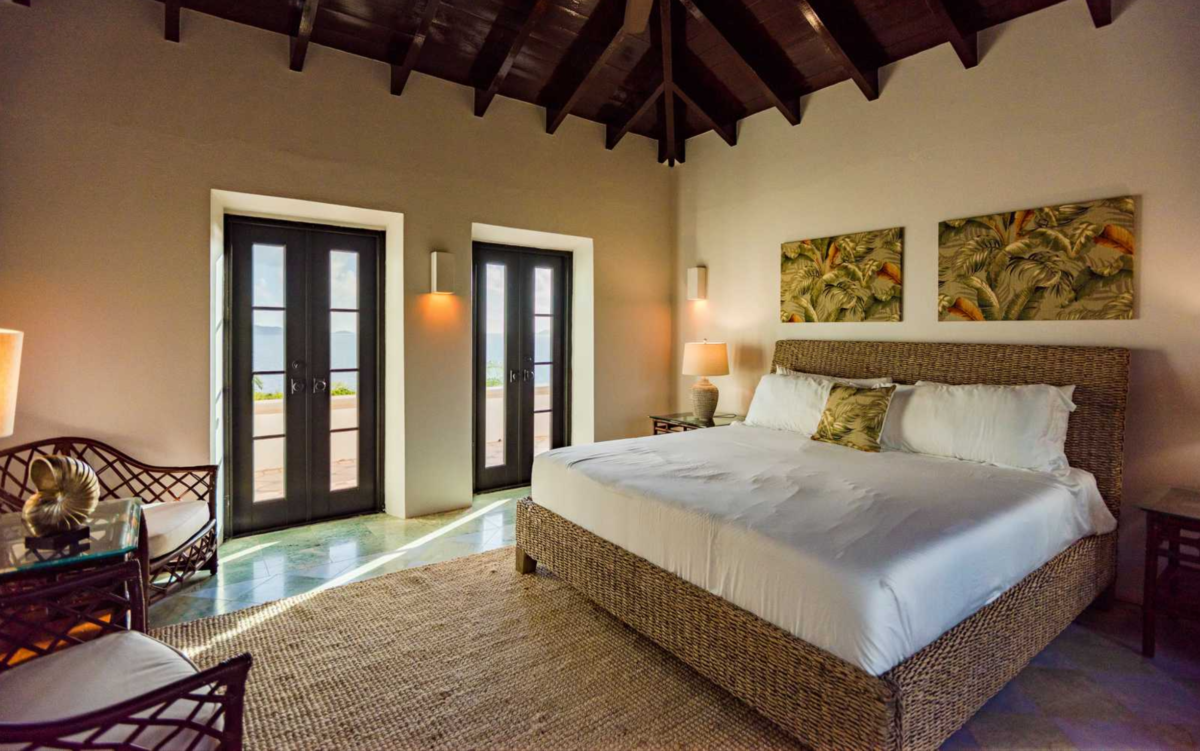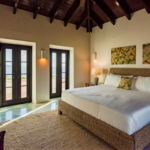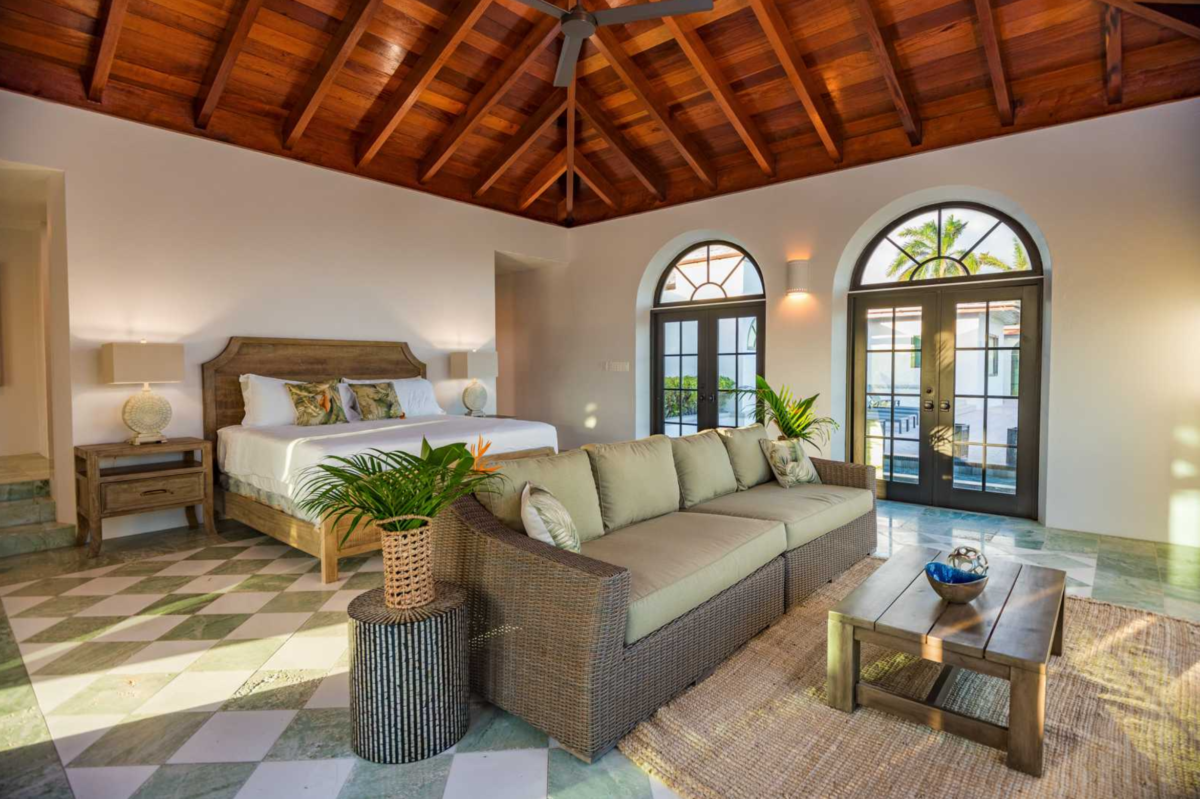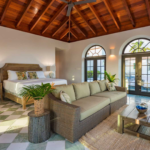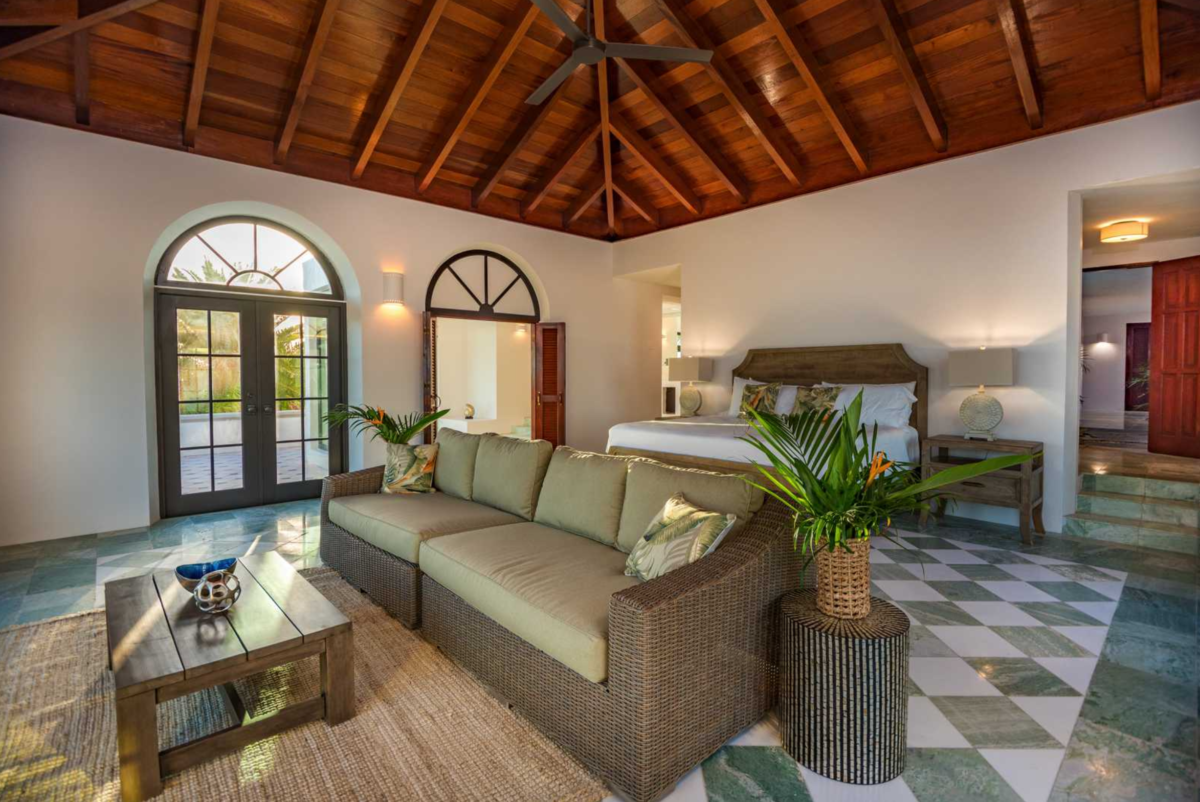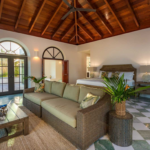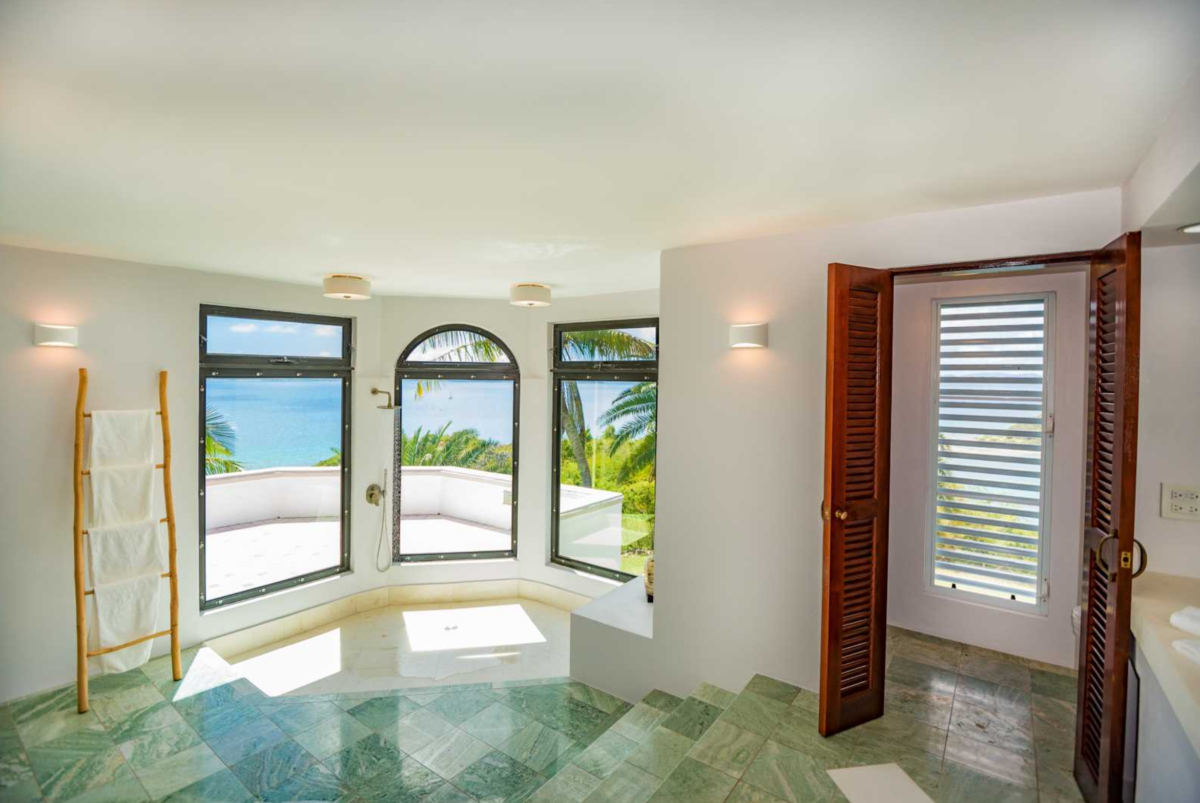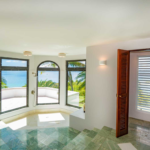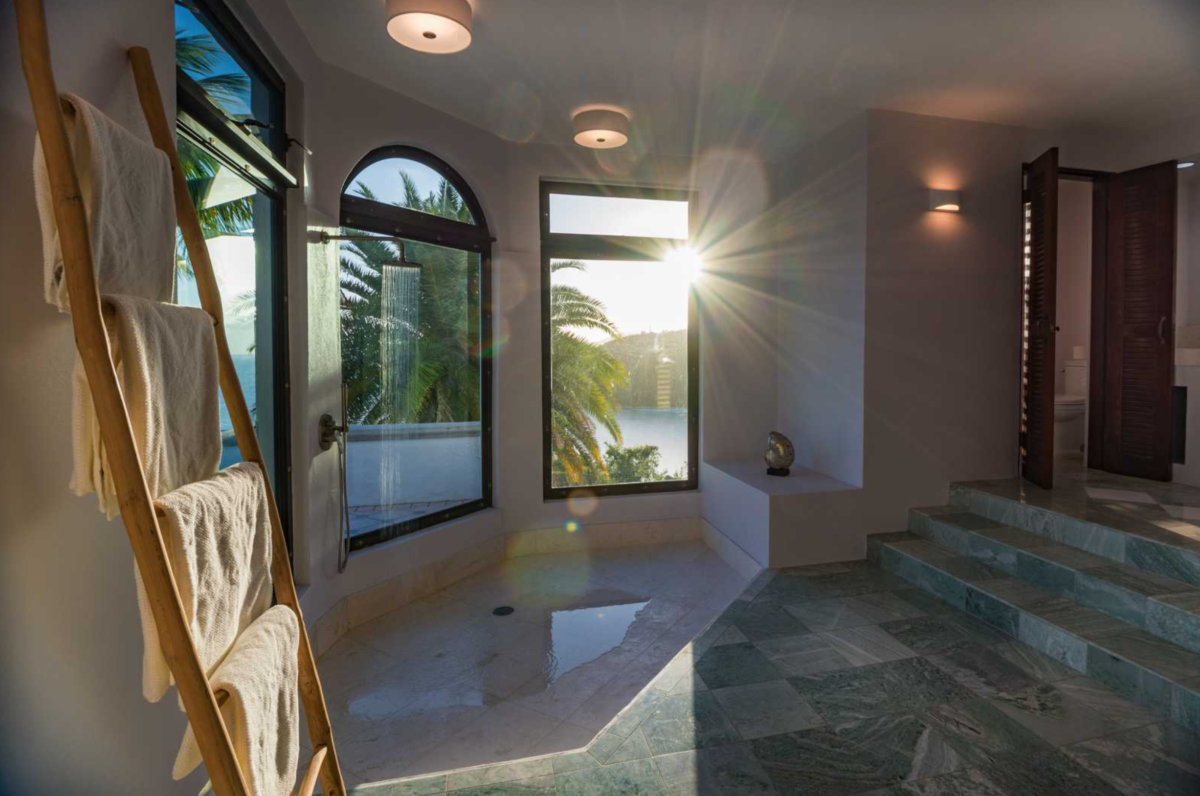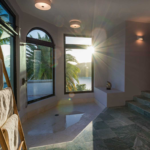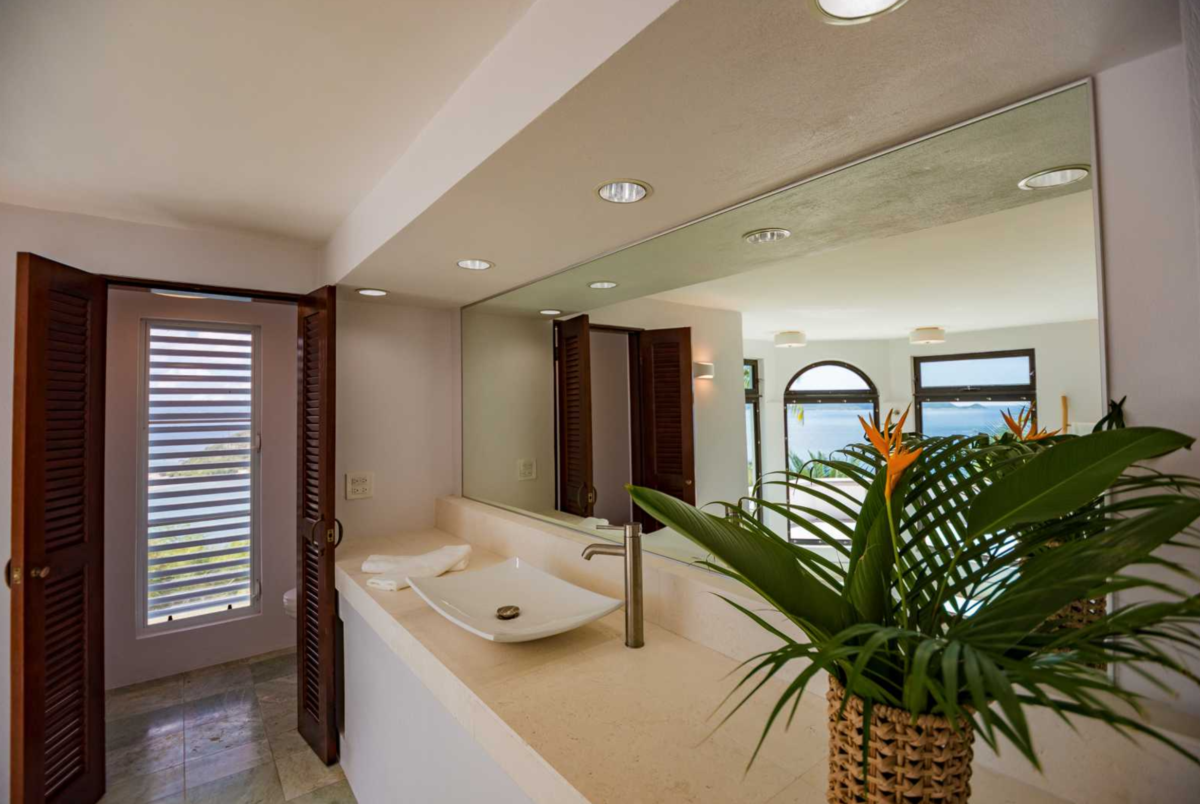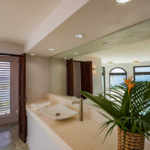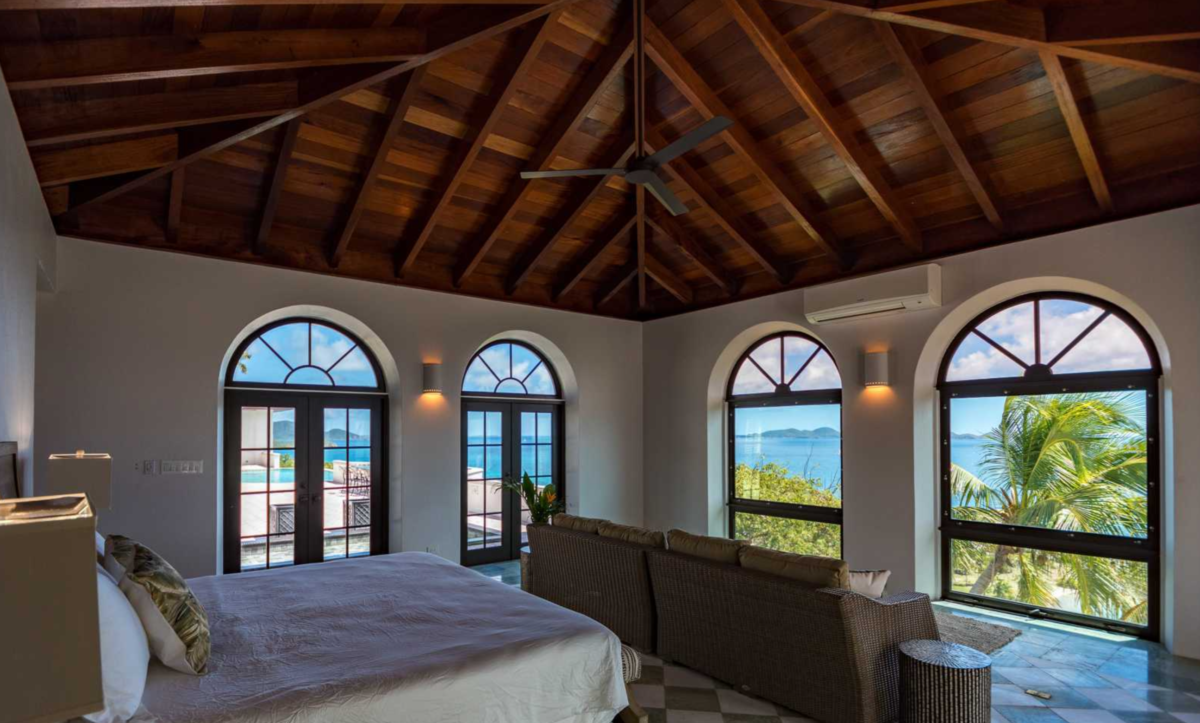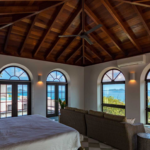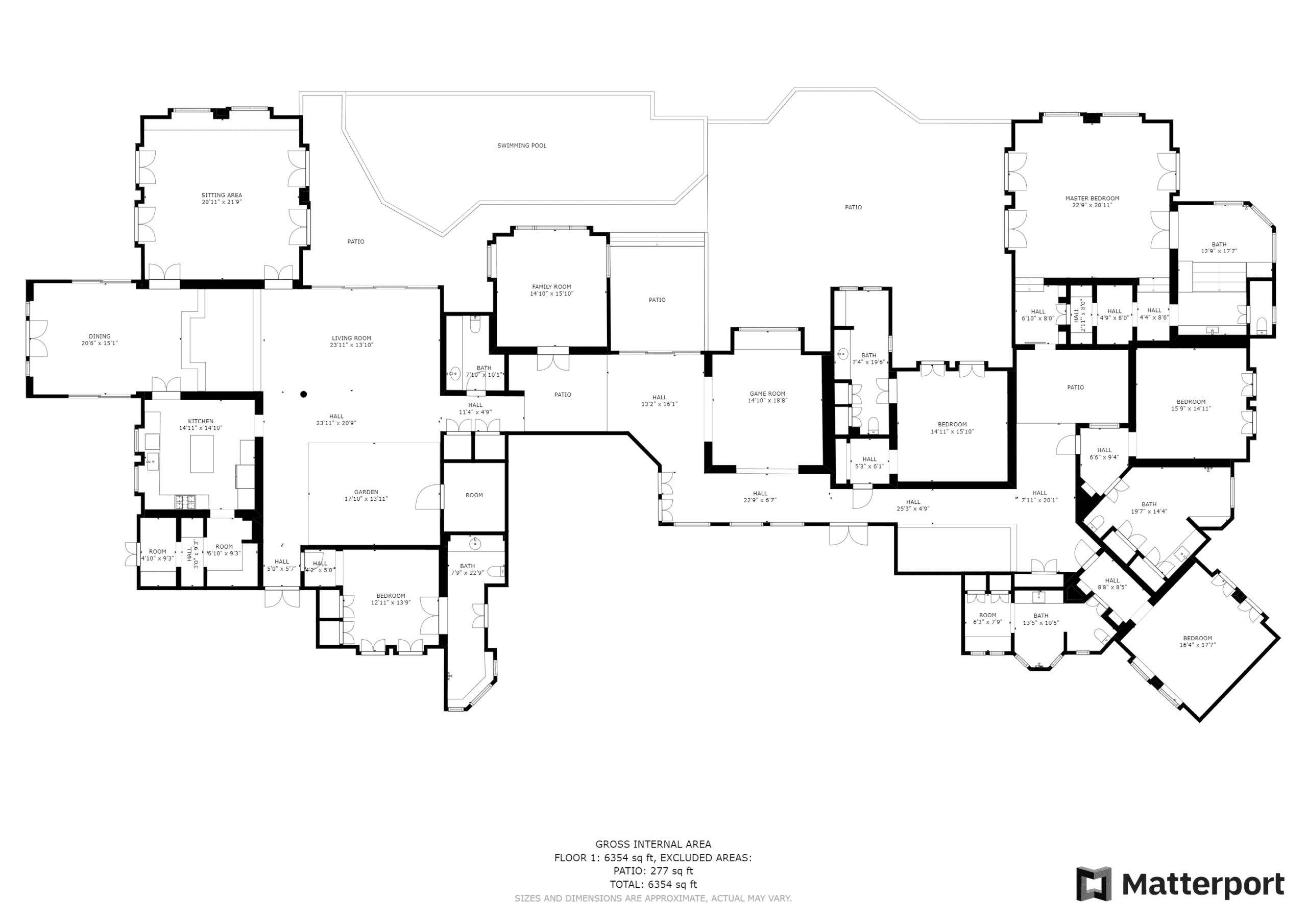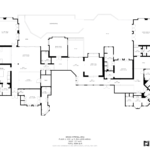 Rhumb House
Nora Hazel Point, Brandywine Bay,Tortola Approx : 13500 sq. feet.
Rhumb House is one of Tortola's iconic private Estate properties, originally built some 30 years ago and subsequently added to. Sitting on top of Nora Hazel at Brandywine Bay on Tortola's south shore overlooking the Sir. Francis Drake channel and the surrounding islands including Cooper Island, Peter Island and Norman Island.
The peaceful magic begins when you enter the gated, private driveway lined with walls of local stone, and approach the house through beautifully landscaped gardens. Halfway along, the driveway splits to provide private access and parking for both the Main House and Guest Cottage.
The architecture of the main house is striking yet vey calming at the same time. There's a just hint of late mid century modernism about it, with a Caribbean twist, that has recently come back into fashion.  Some 8000 sqft on interior space in the main house allows for very generous rooms and spaces, all of which has been beautifully redecorated and restored following the passage of Hurricane Irma. In all, there are 6 bedrooms in bedroom house, all with en-suites, and multiple living and dining rooms.  You are welcomed as you enter the house by a light and airy open plan living and dining area, providing ample room to entertain friends and family as well providing areas for quiet reflection and relaxing. The air-conditioned Great Lounge provides a formal reception room which is adjacent to the dining room with space for fourteen guests all sitting in the opulent banana leaf chairs. The key feature of this room however is the masterfully designed roof with its wooden accents setting the scene of this formal dining room. The spacious hallways have been left to flow from area to area with minimal wall décor, ready to be furnished to the new owners' personal design. The neutral kitchen has recently been updated with white cabinets, neutral counter tops, stainless appliances, and prep tables with tropical teak free-standing buffet and stools. This can work either as private chefs' area or a family kitchen. There is also a home study which is peaceful and overlooks the oceans below and perfect should need to work from home.
The living areas flow naturally through glass doors onto the substantial pool terrace which provides plenty of room for a larger group of guests to chill and relax poolside, while soaking up the sun and the extraordinary ocean and island views. Nora Hazel Point seems to have been placed perfectly by a higher power to capture to prevailing tradewinds and keep Rhumb House and its  guests cool year round.  To the east sits beautiful Paraquita Bay, a safe haven lagoon where sailboats are stored in shelter in the event of a storm. To the west is the beach at Brandywine Bay.
Rhumb House's five interior tropical gardens are integral to the property's design.  Stepping stones are designed to lead from one space to the next with a underpinning the sense of adventure this property provides. The scope for redesigns are endless with the opportunity for a seventh bedroom suite or gym downstairs. There is also possibility for an outdoor kitchen, wet bar and lawn seating overlooking the nearby channel. Rhumb House is open on all sides to spectacular ocean views and designed to make you appreciate the natural beauty of Brandywine Bay and the subtle topical touches never let you forget you're in the heart of the Caribbean.
After Hurricane Irma, under OBMI supervision, all roofs that were damaged or destroyed have been reconstructed. All windows and doors have been replaced with high quality hurricane proof ones; all vulnerable doorways and windows have new hurricane shutters installed.
The smaller Guest Cottage features two bedrooms & two bathrooms and is located just to the east of the main house. This cottage is perfect for friends and family to stay in whilst still giving them their privacy or could be allocated to home help and support staff.
The 2-acre private property has recently been renovated & is a blank canvas ready for any buyer to come and redesign to their taste.
For more information call Chris Smith on +! (284) 340 3000 or email chris@coldwellbankerbvi.com
3D VIRTUAL TOUR
1.93 Acres

8 Bedrooms

7 Bathrooms