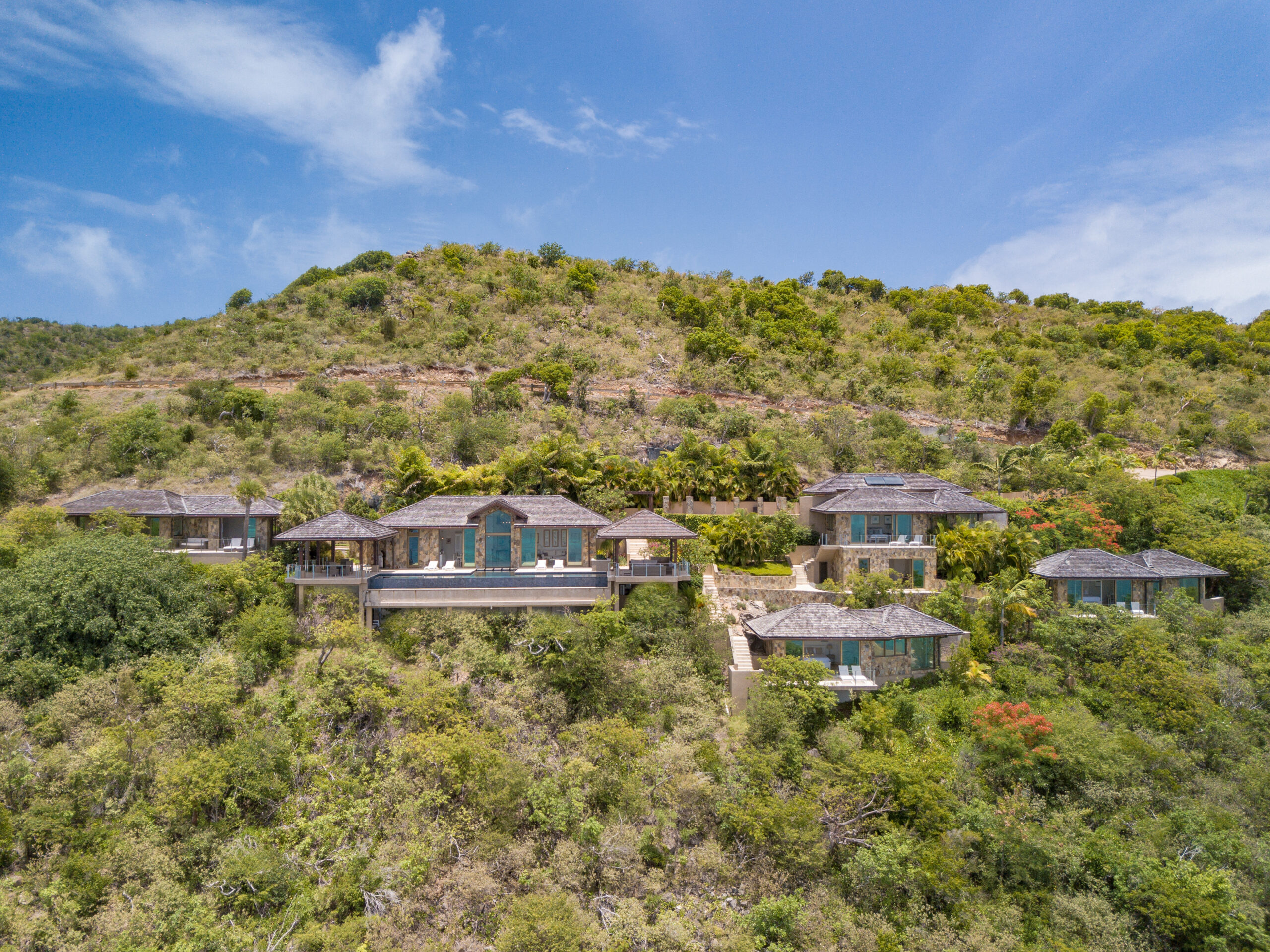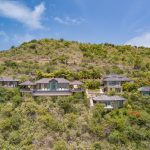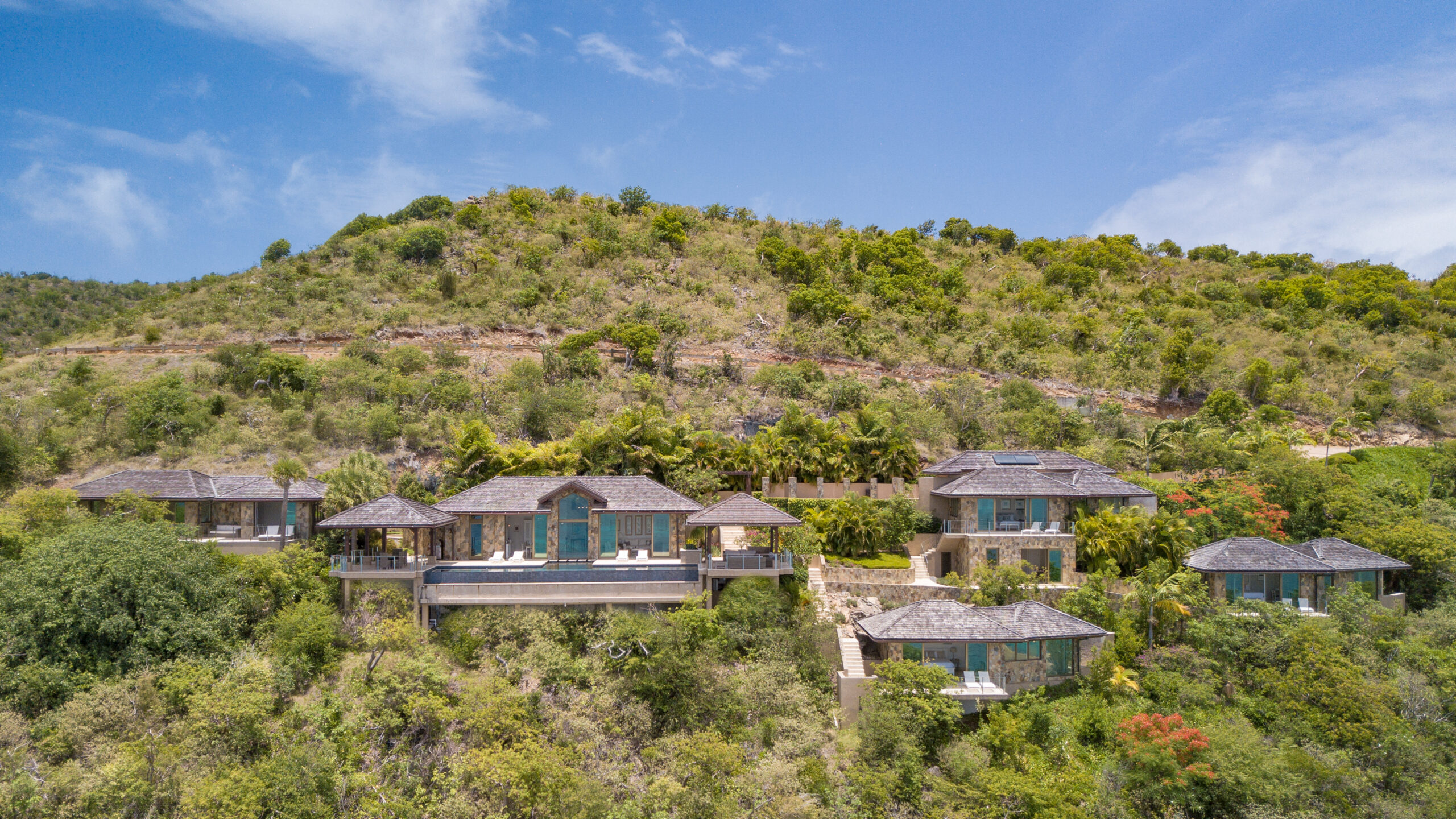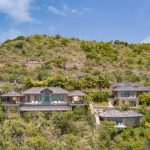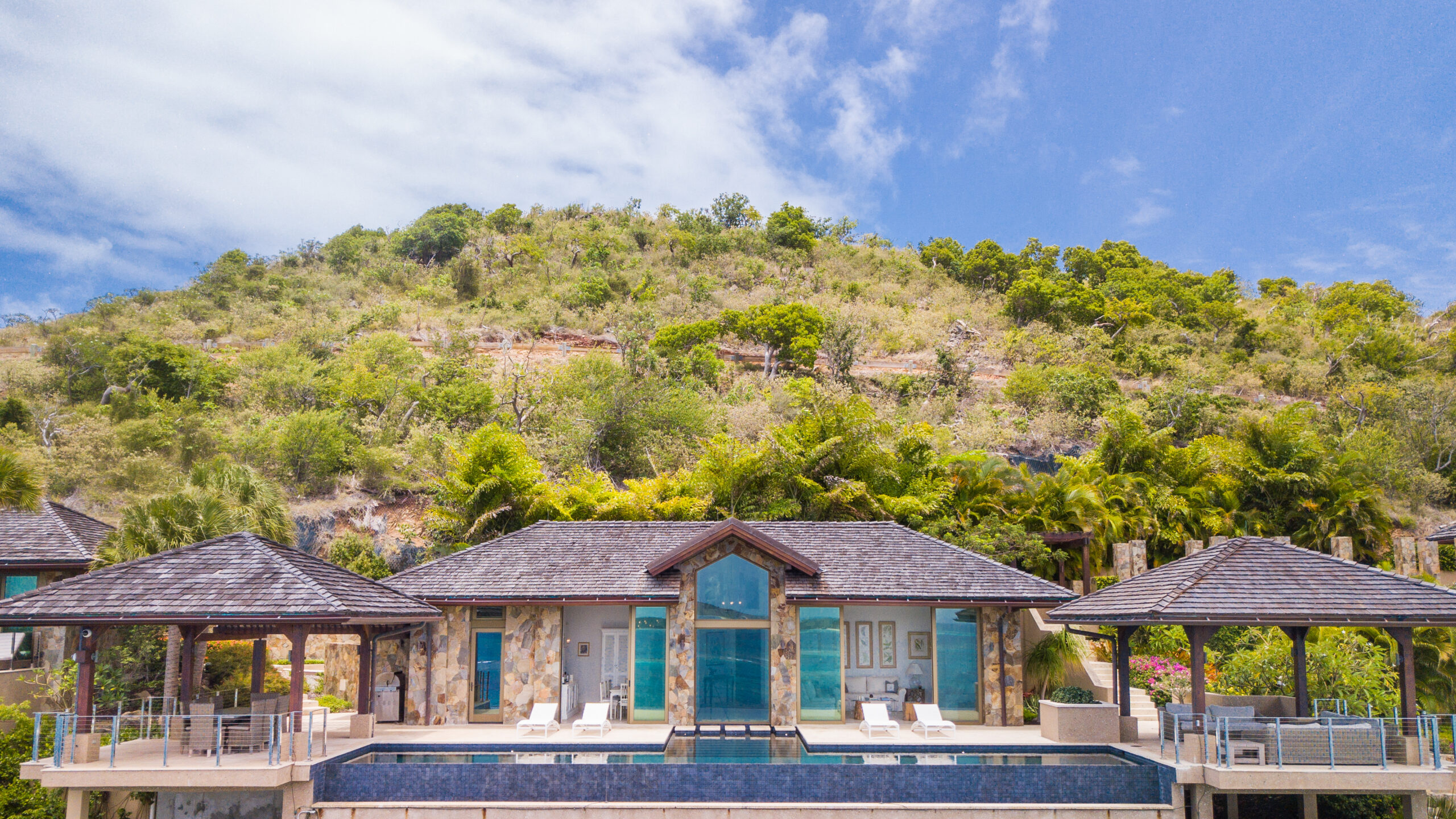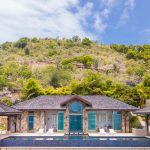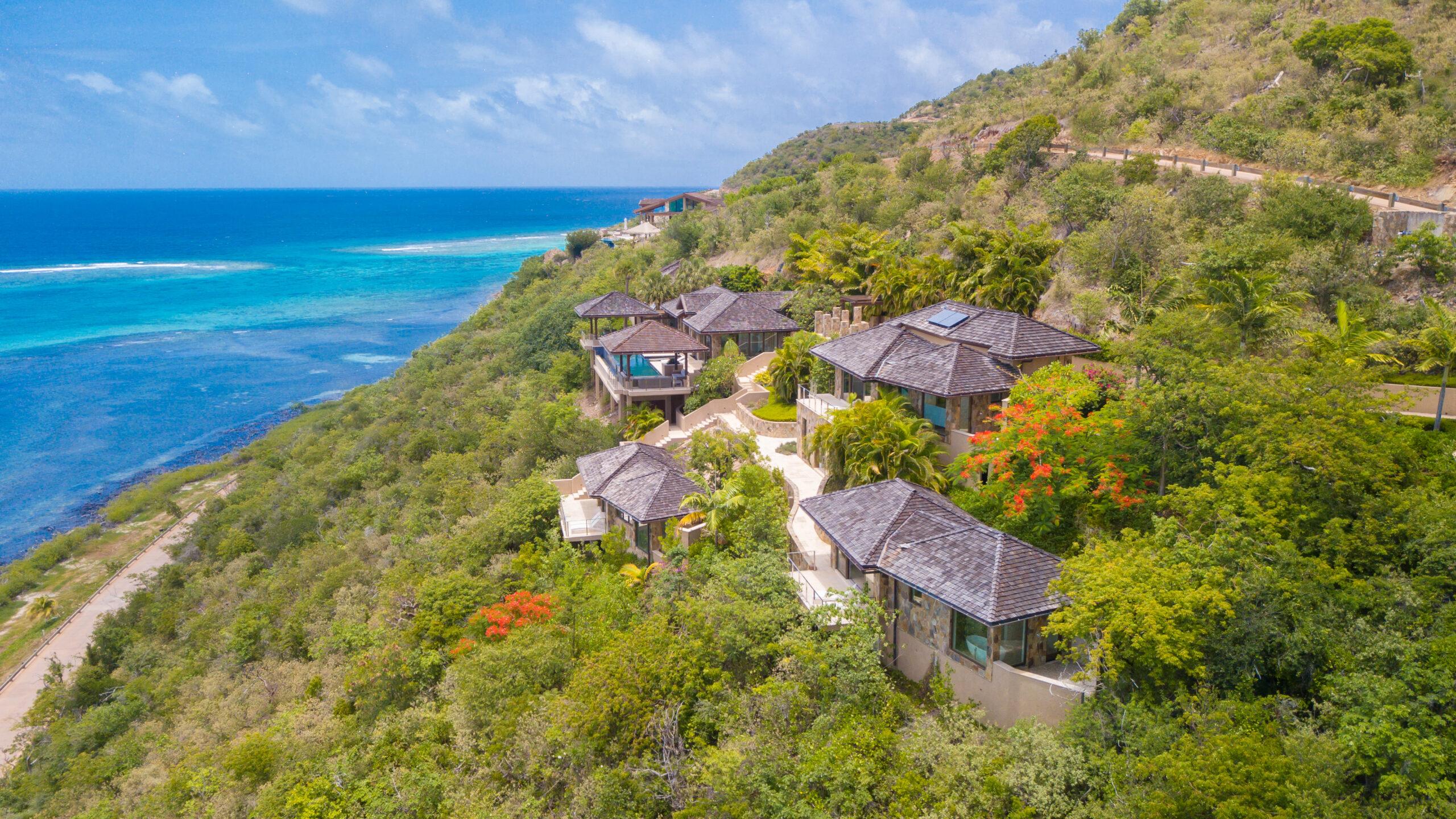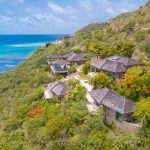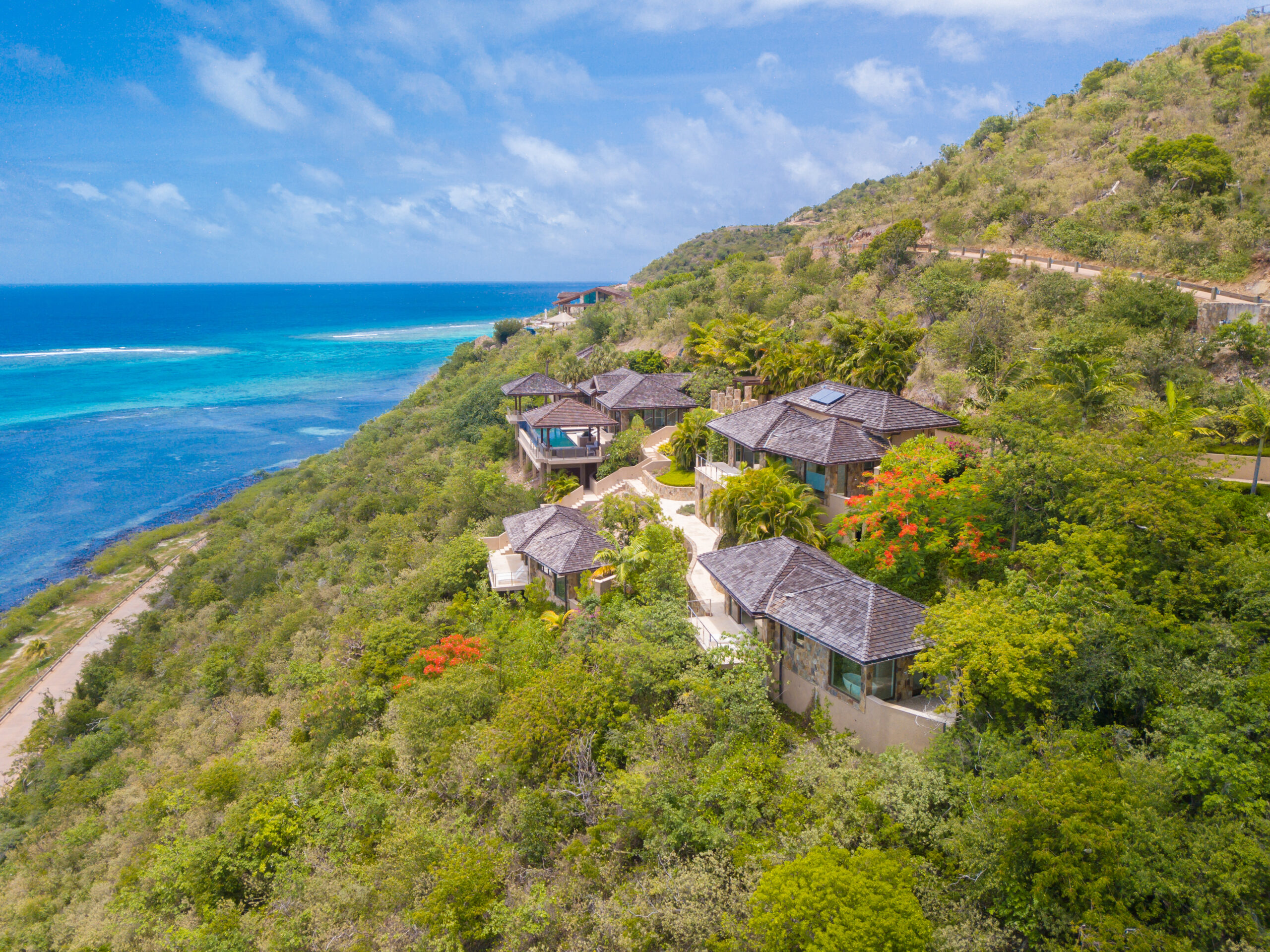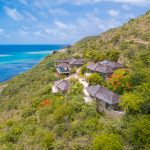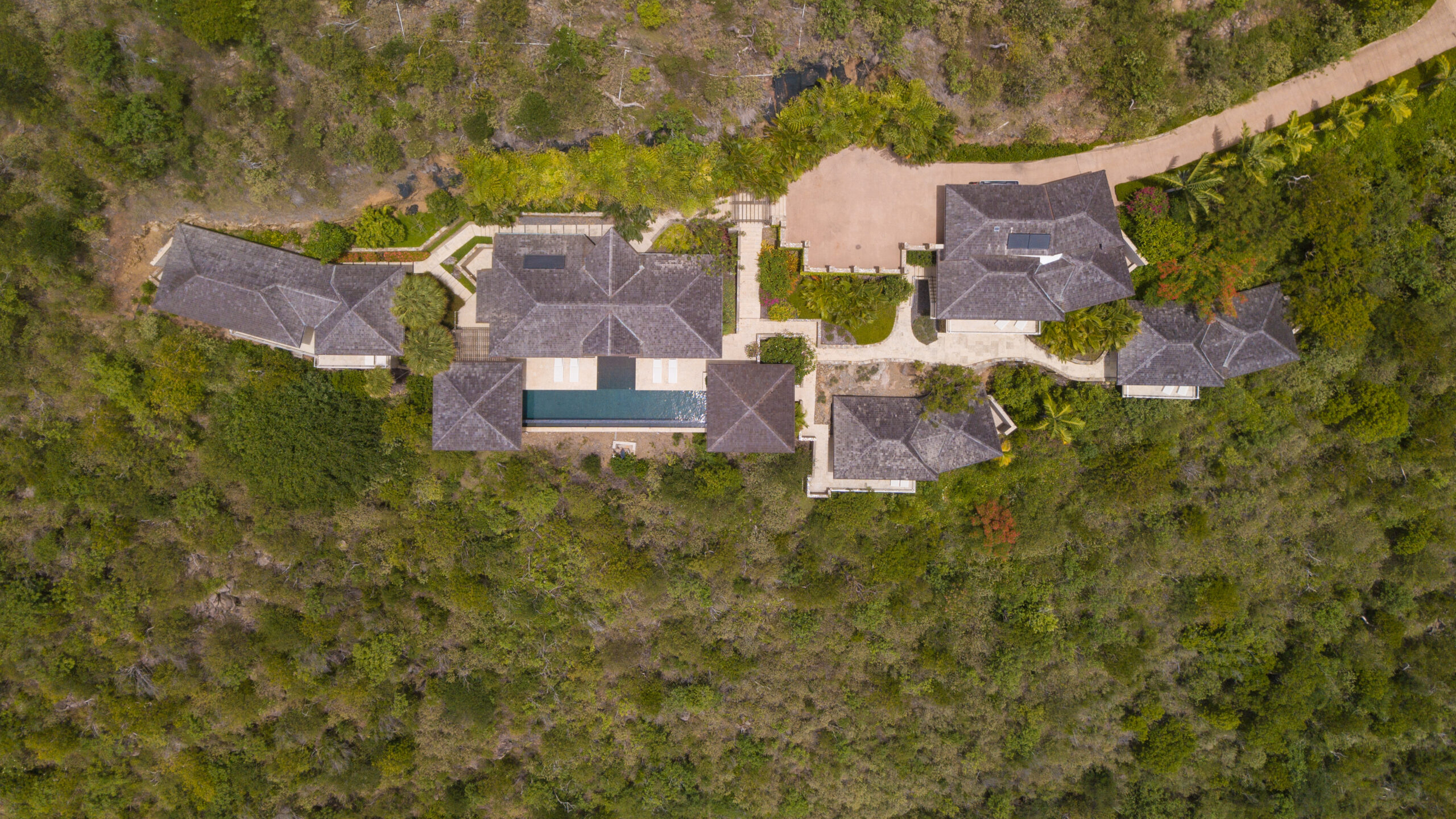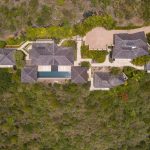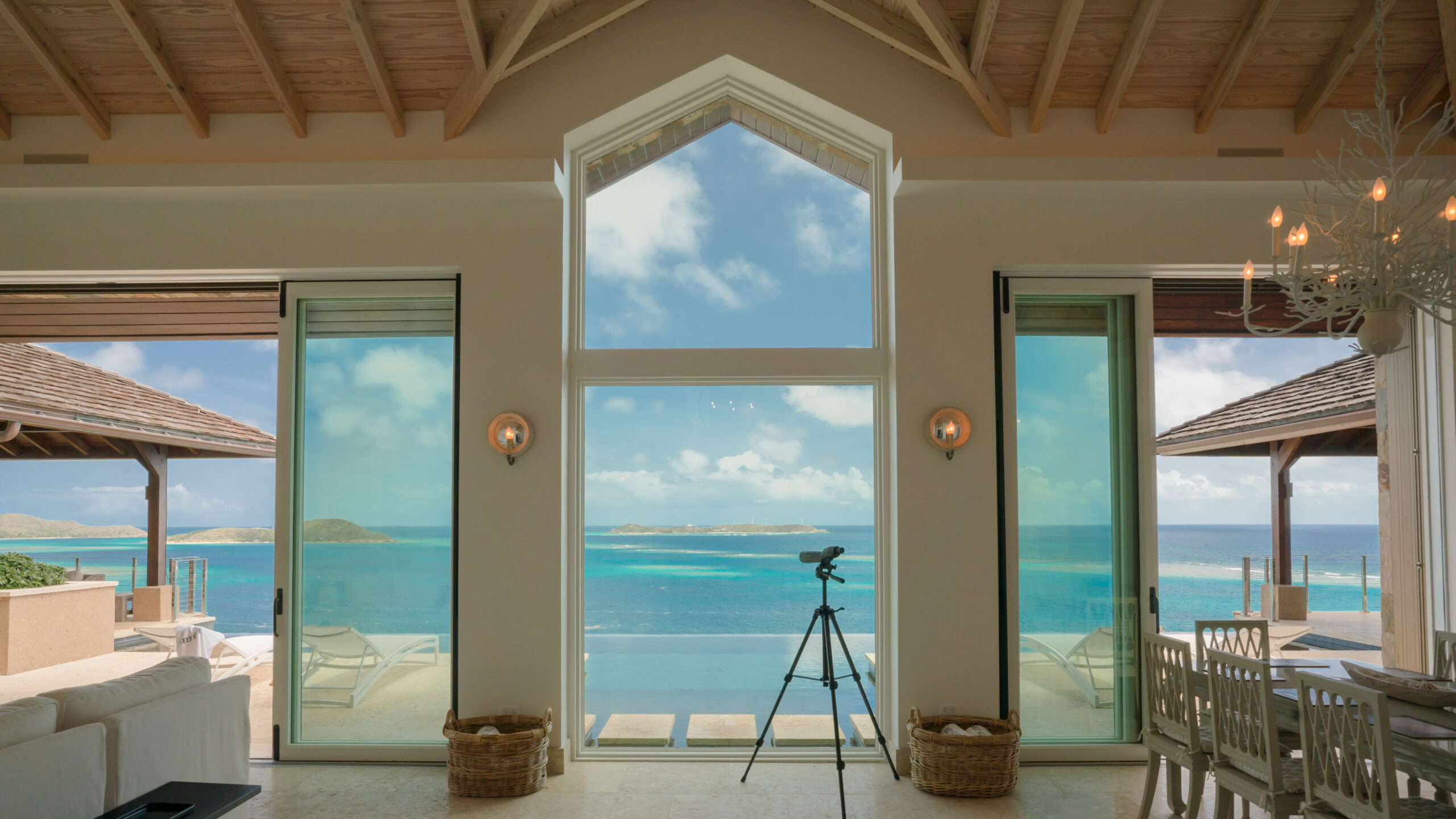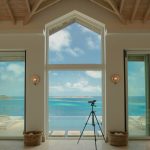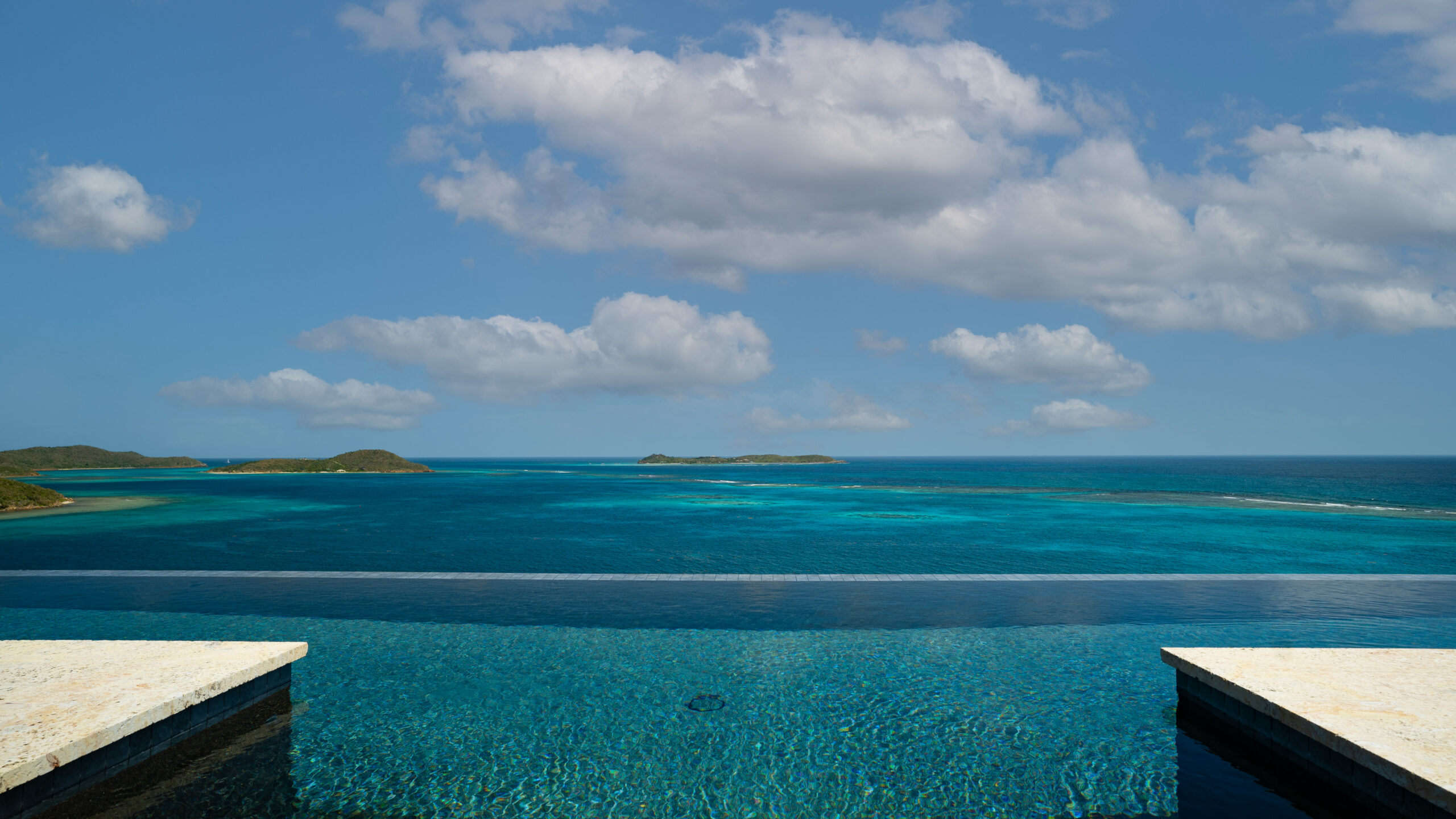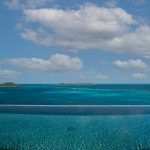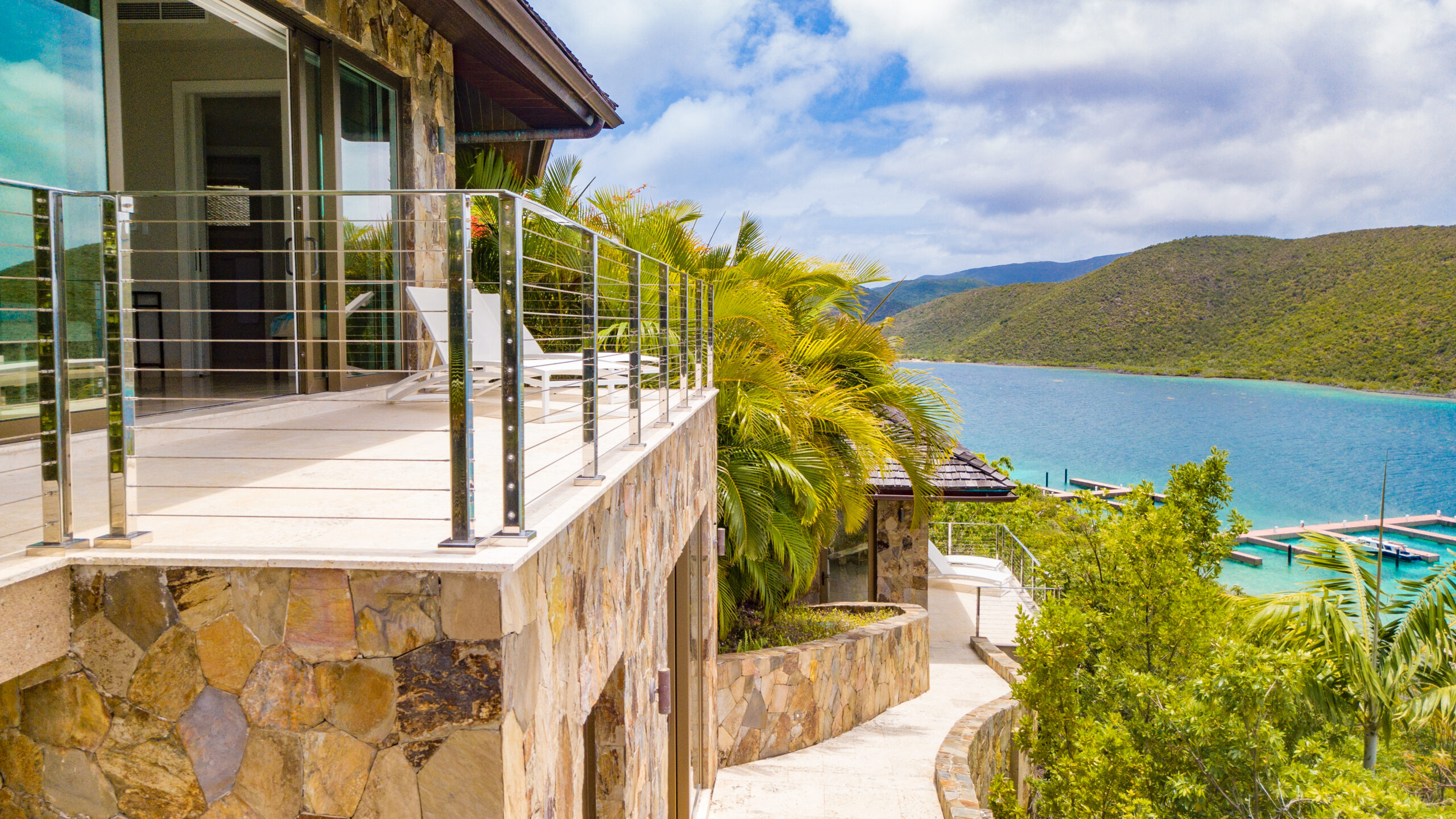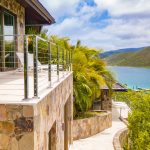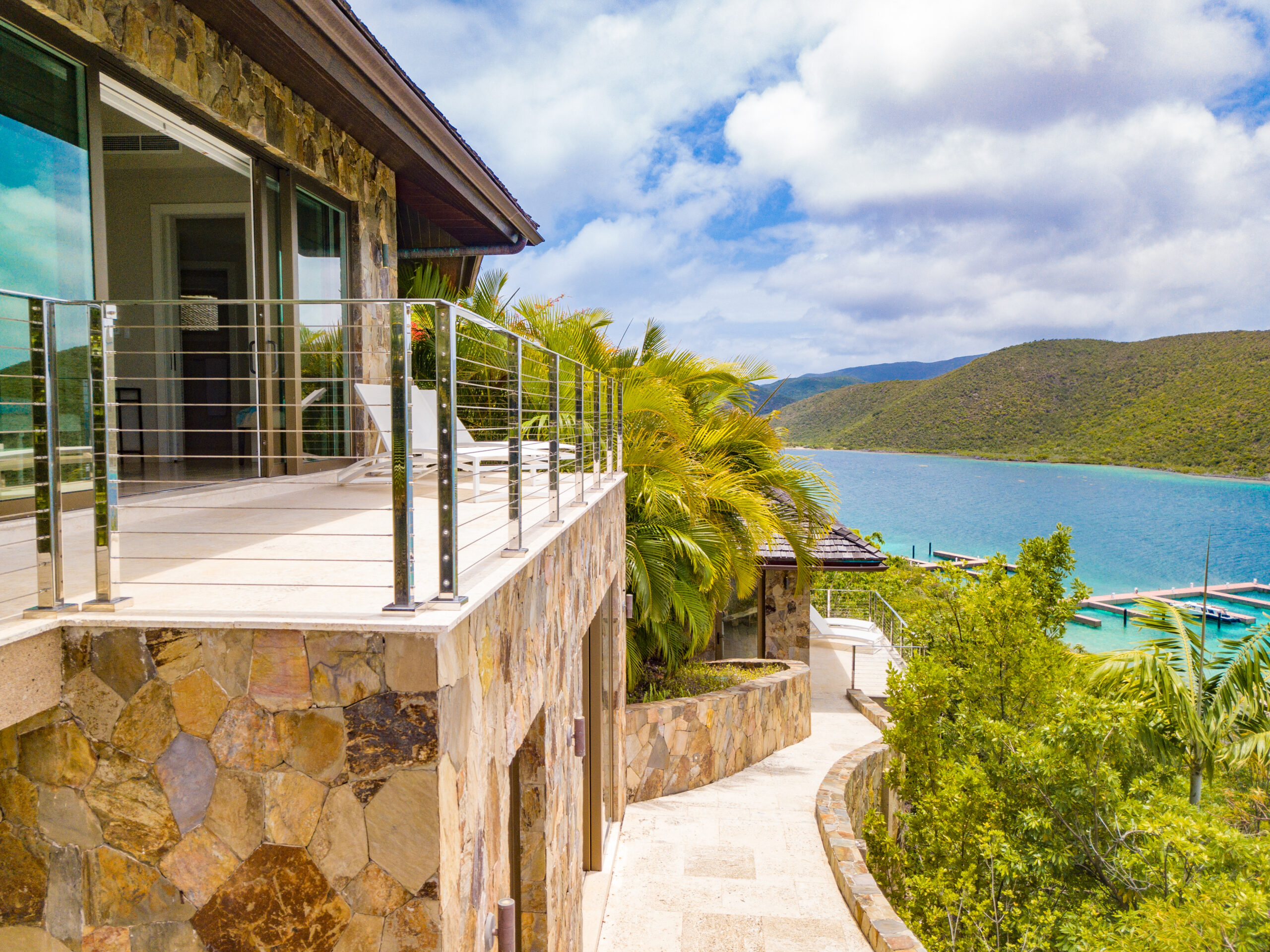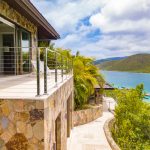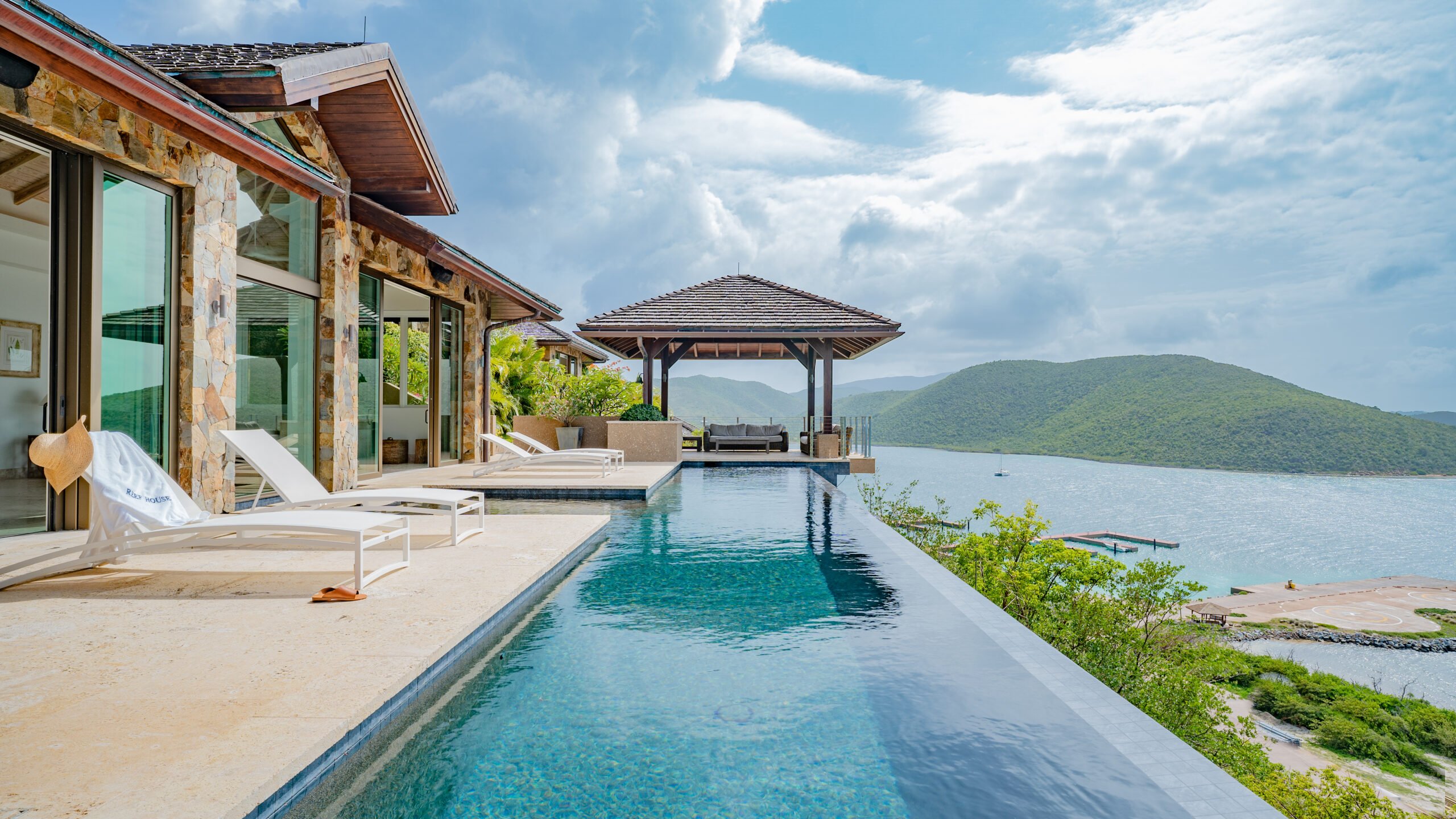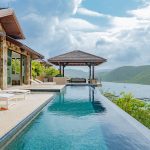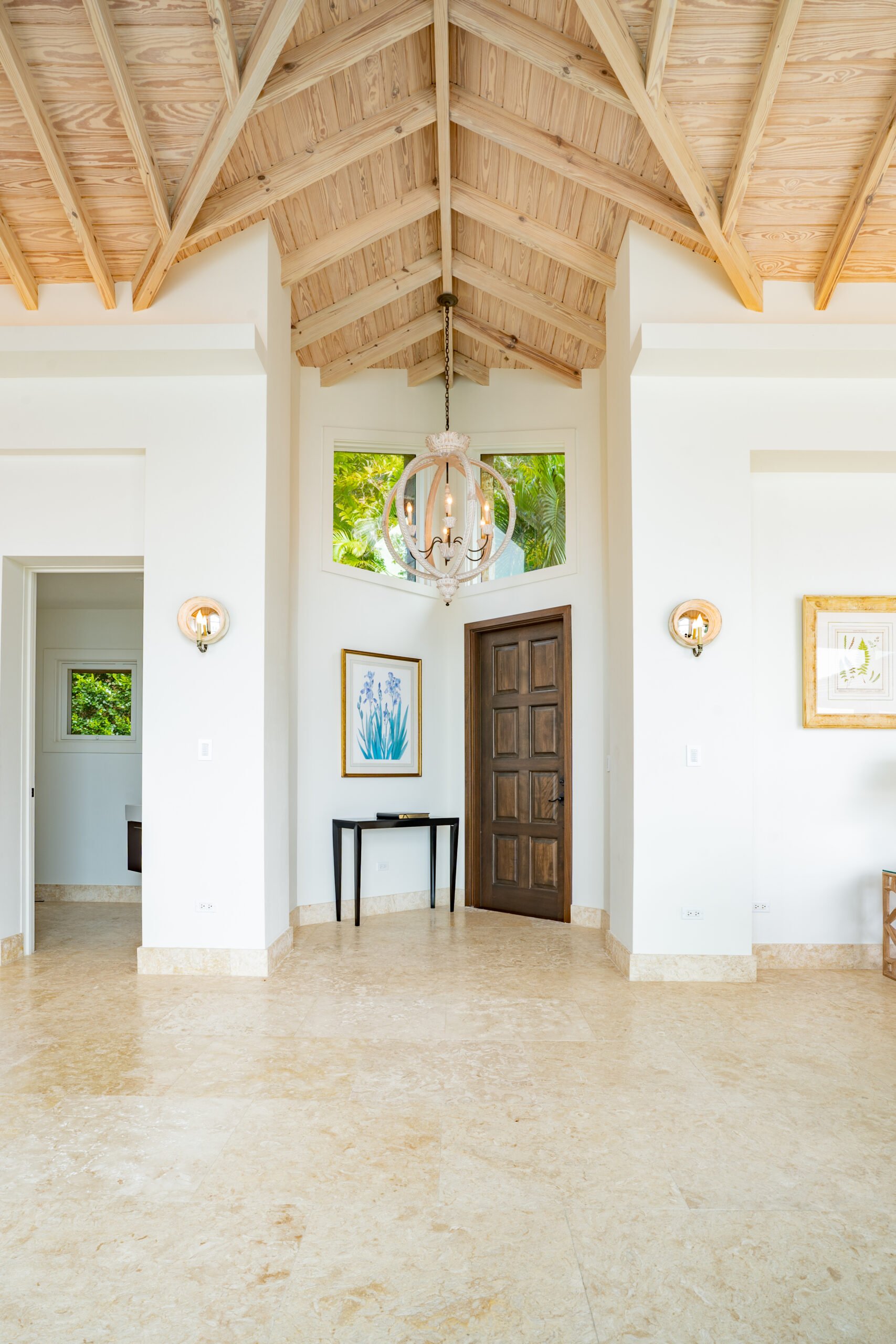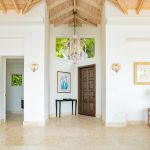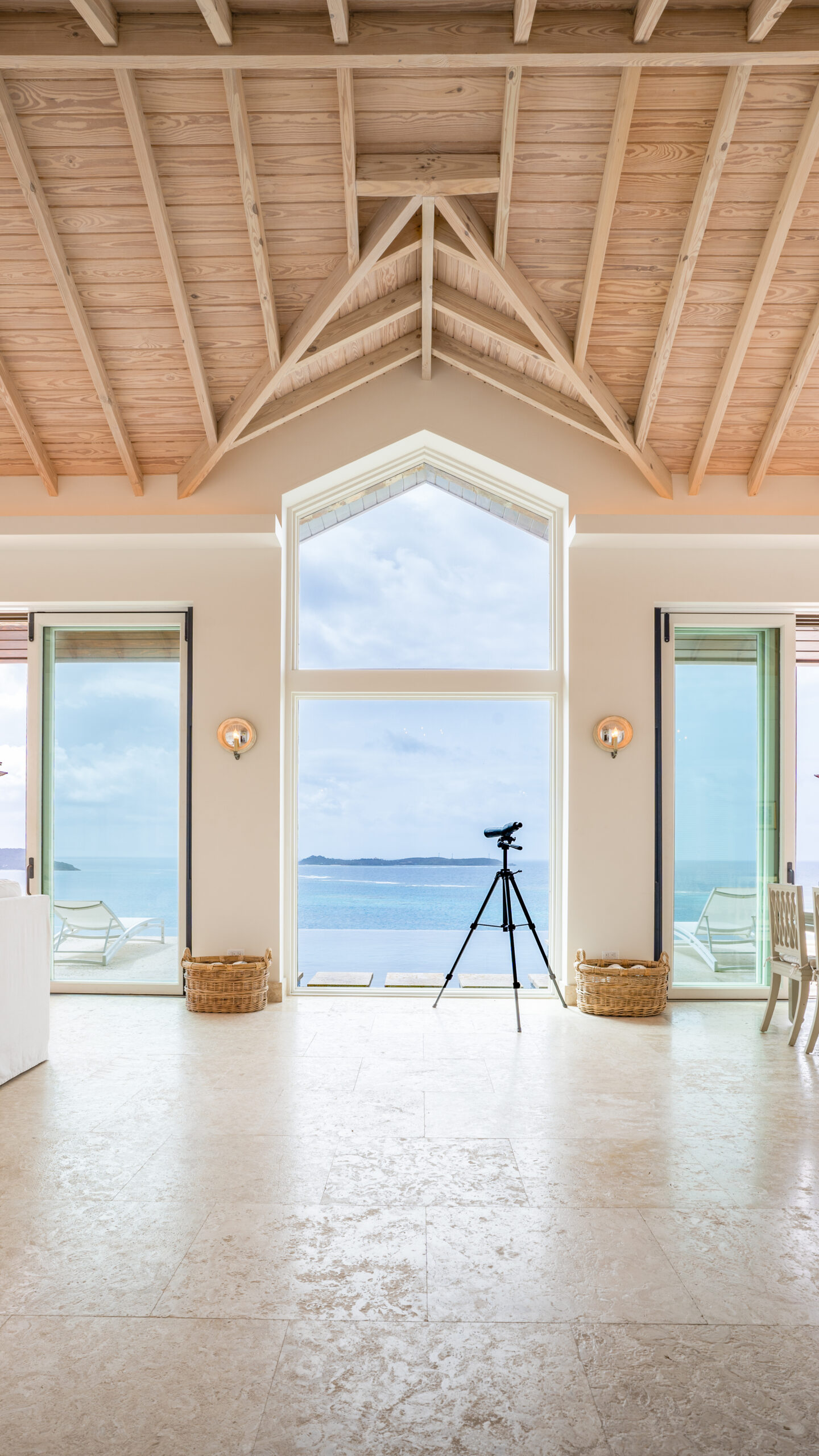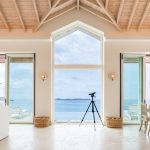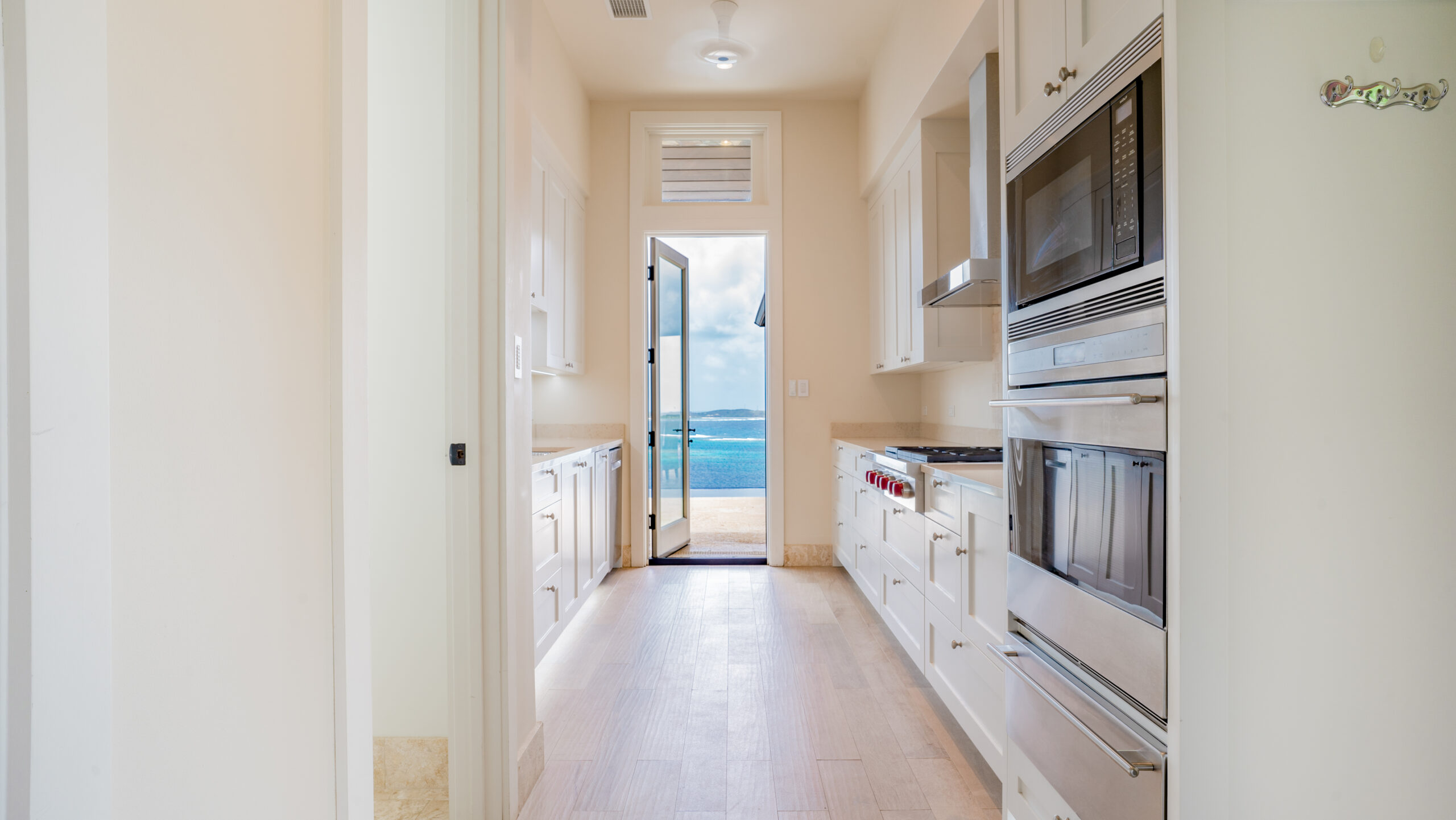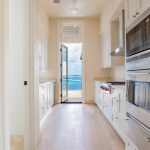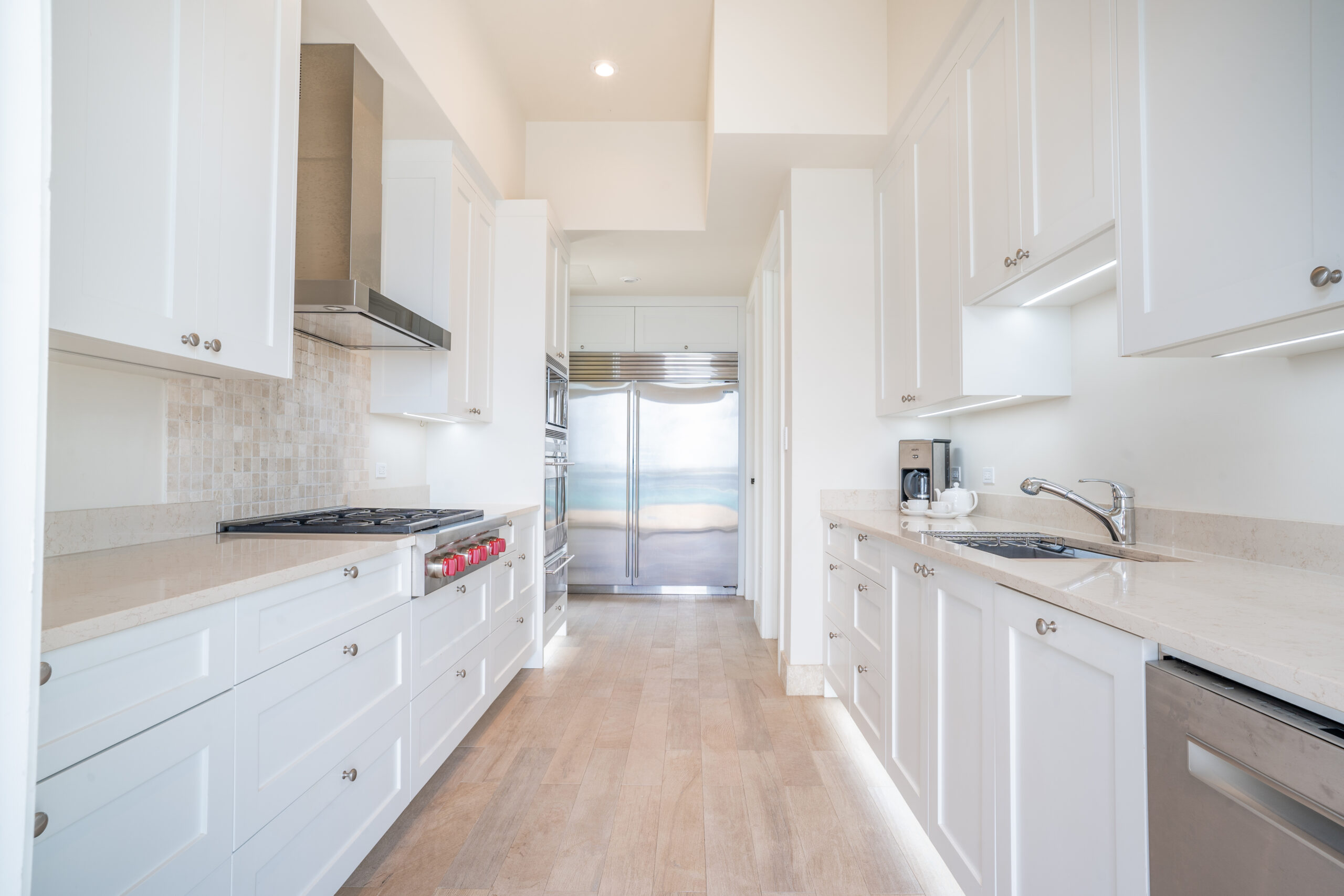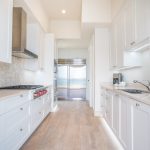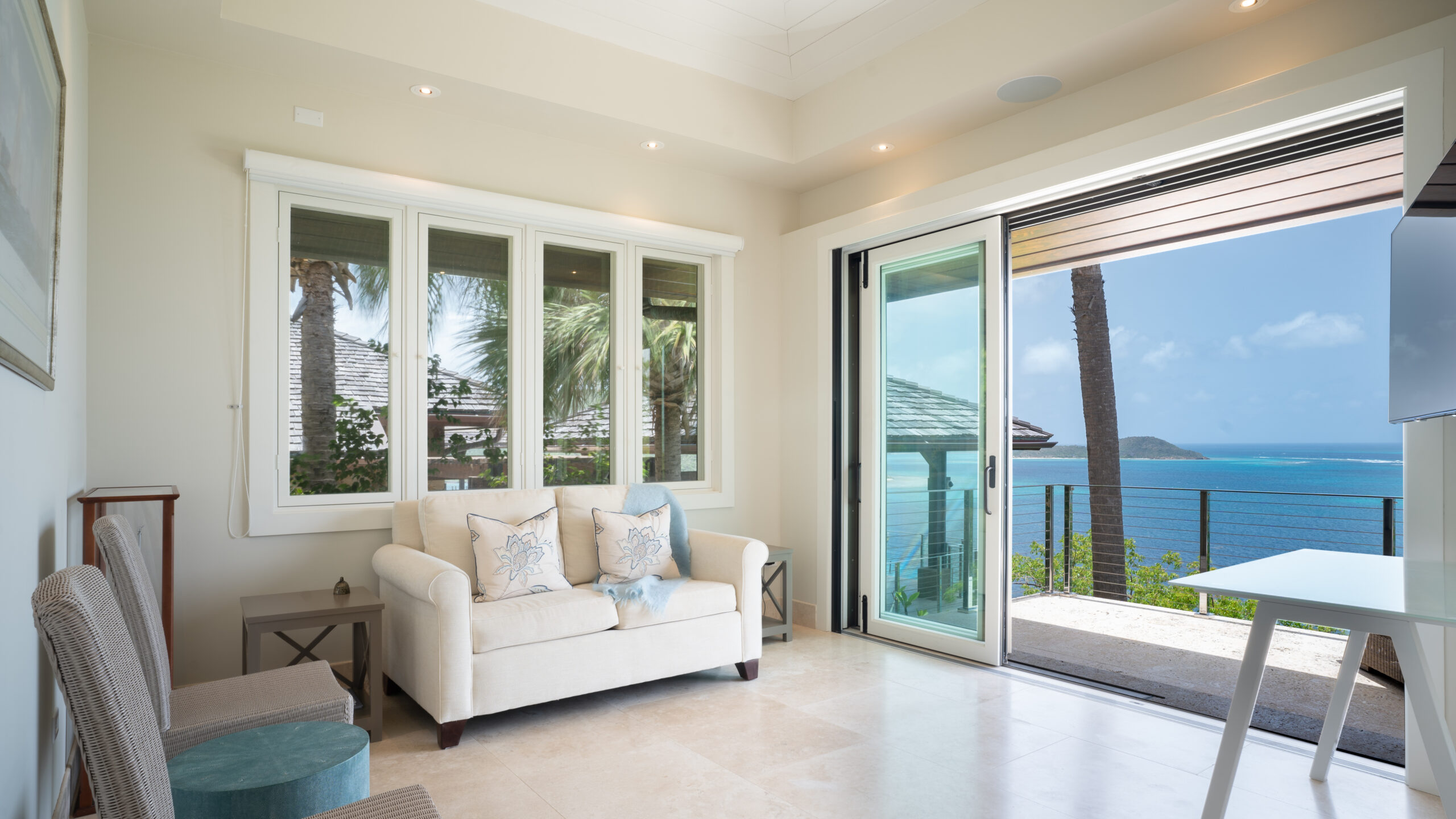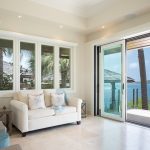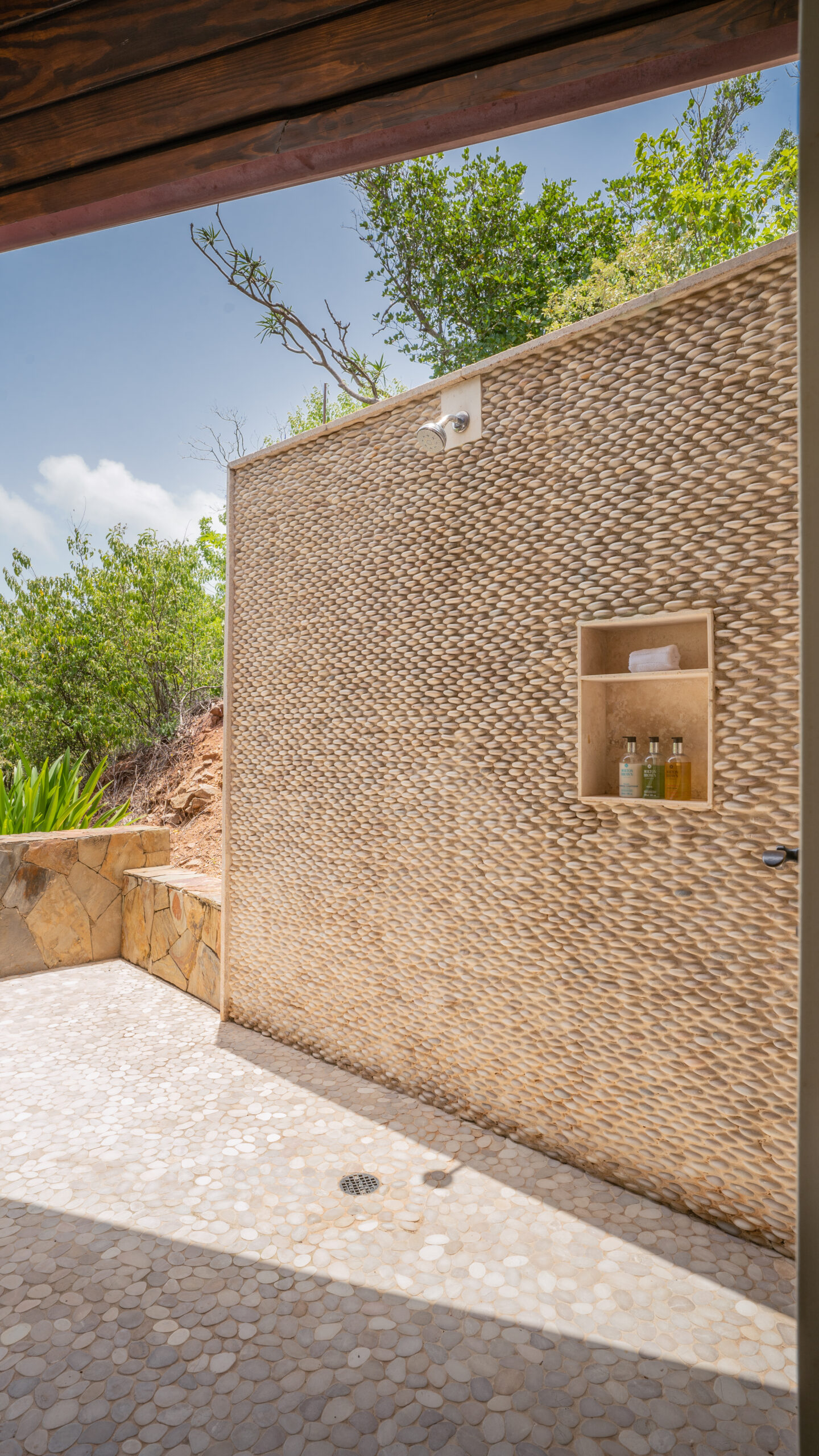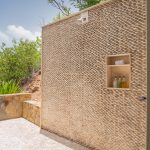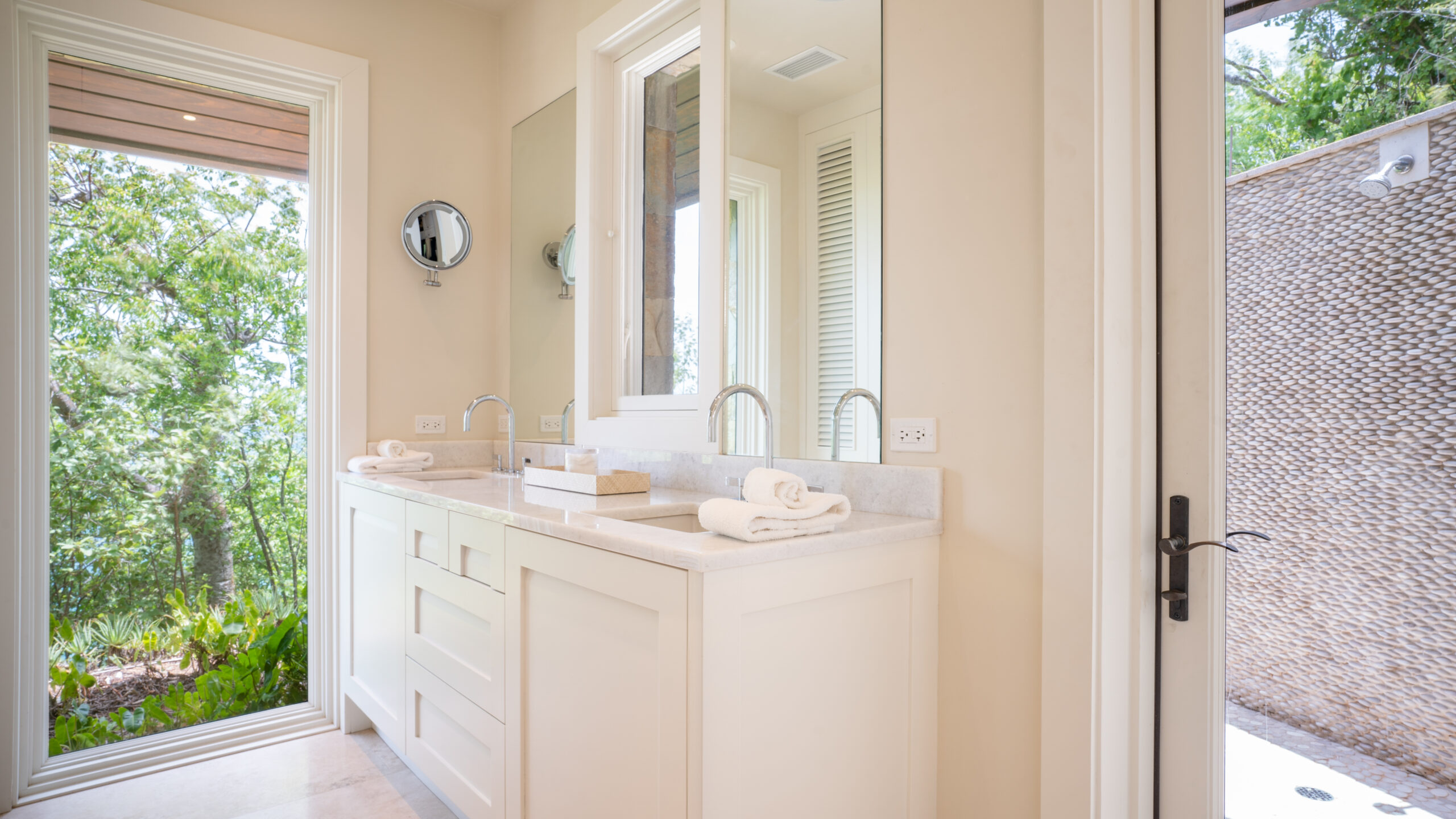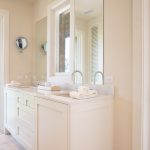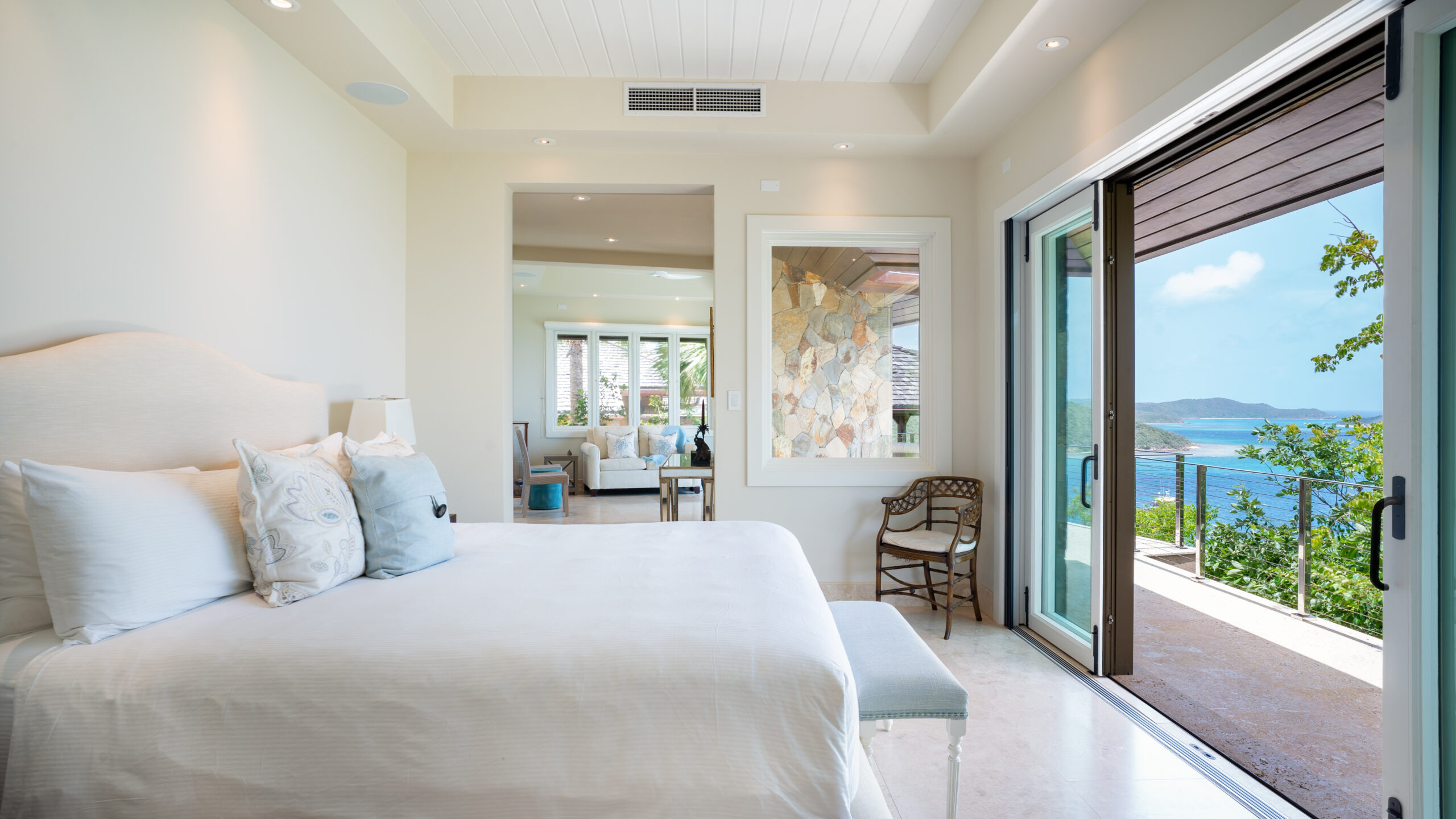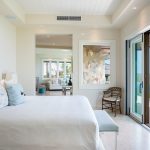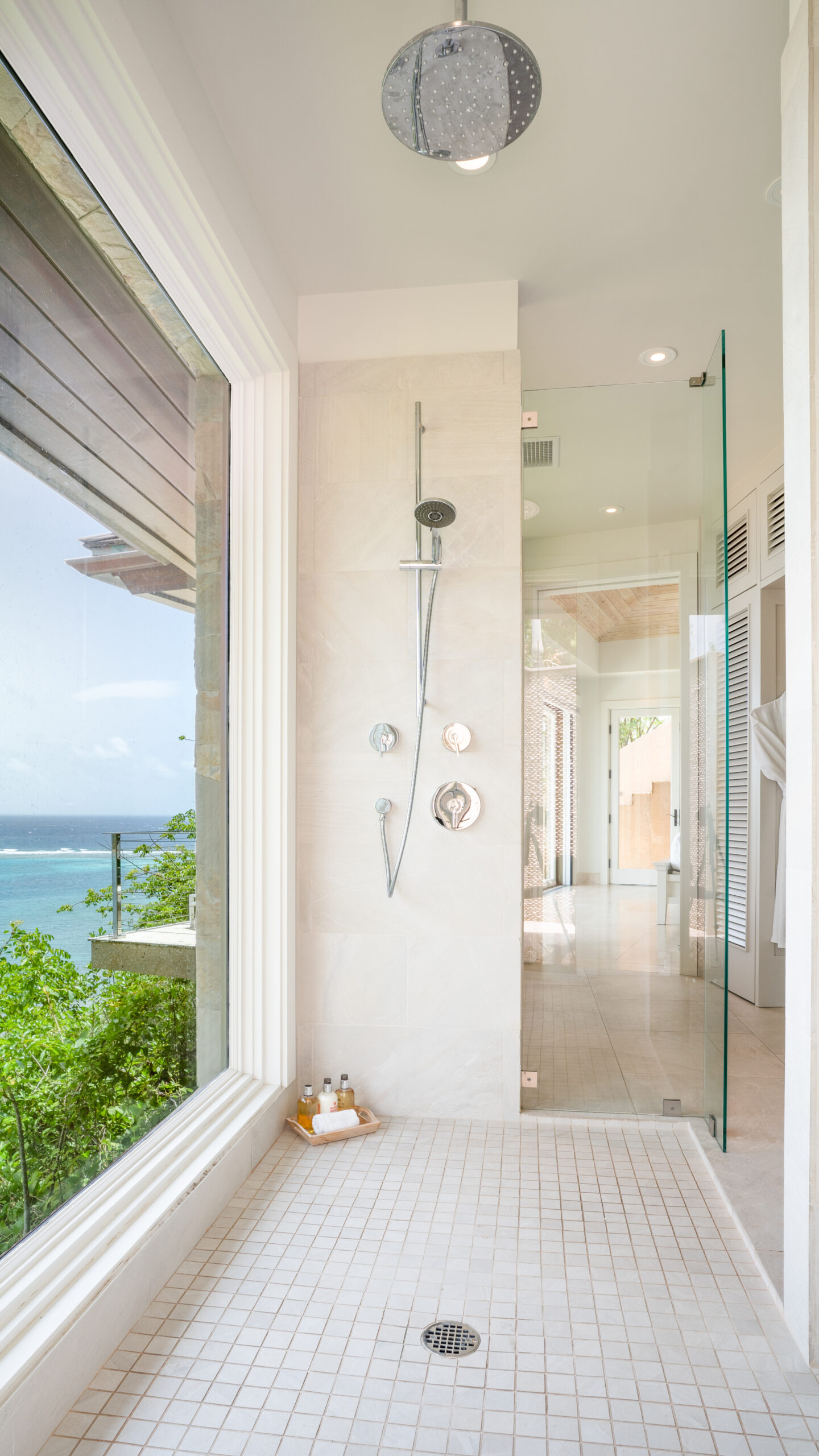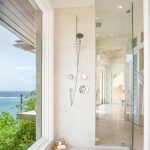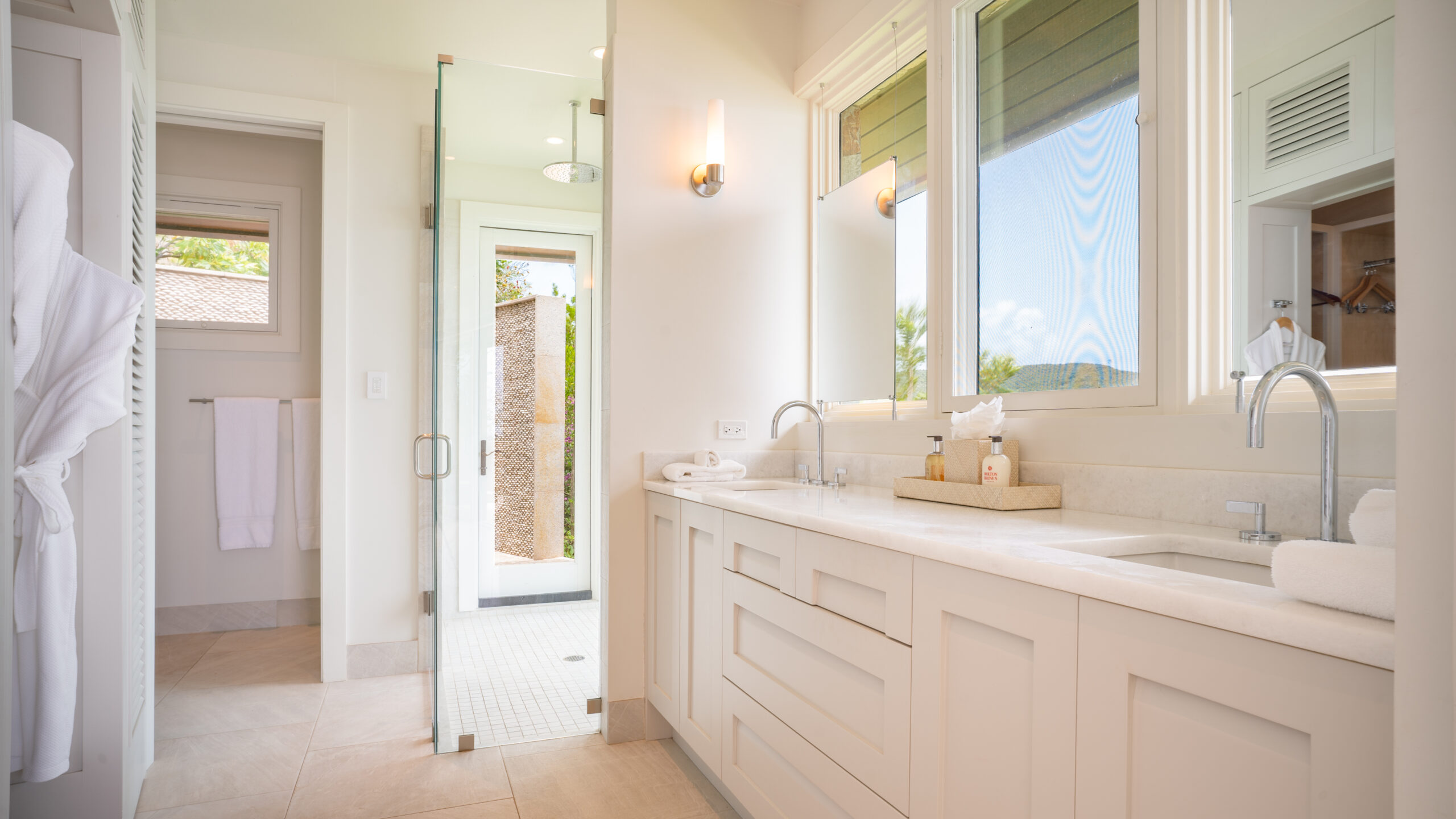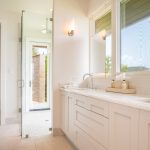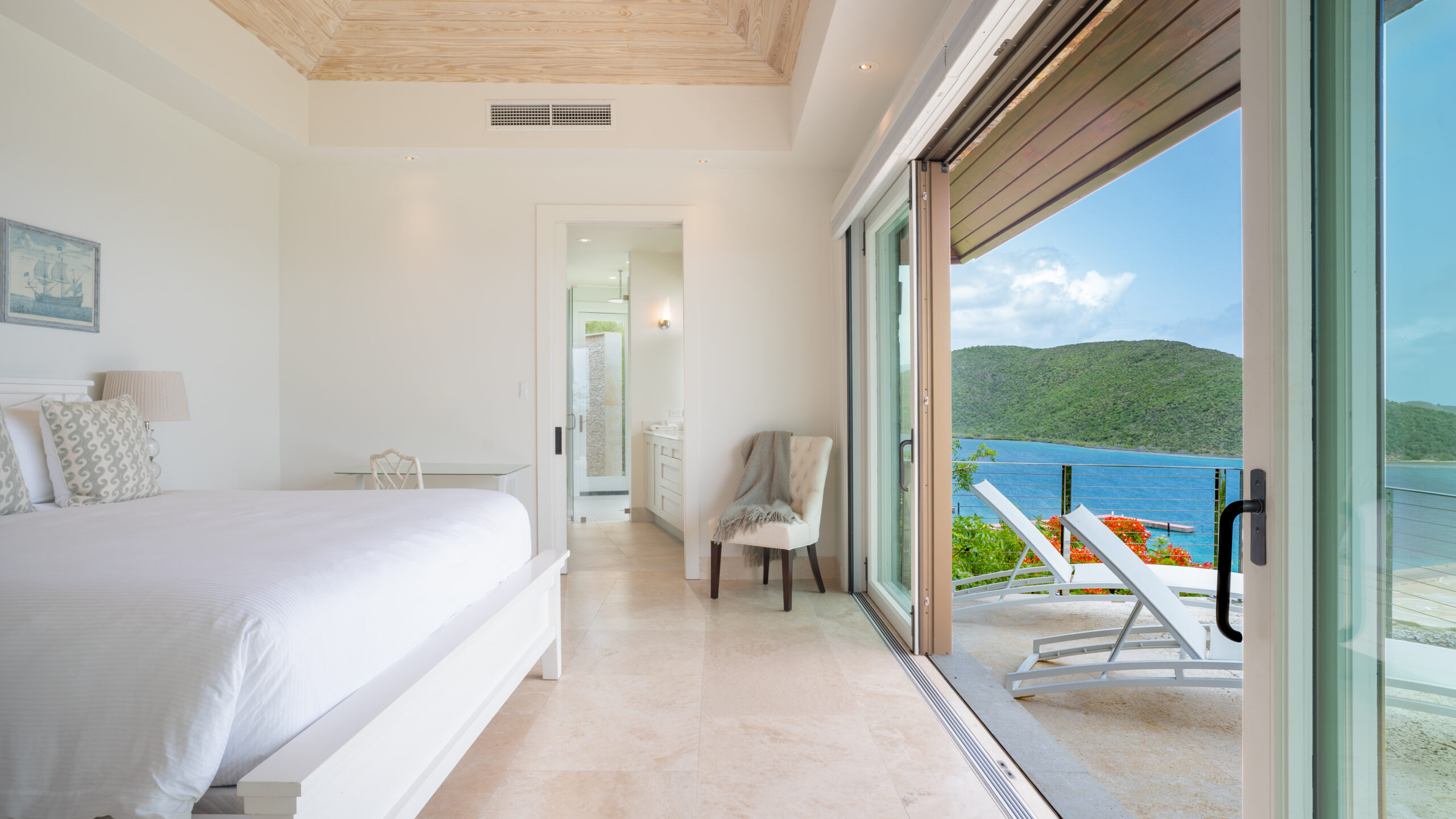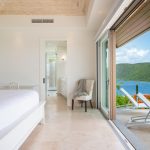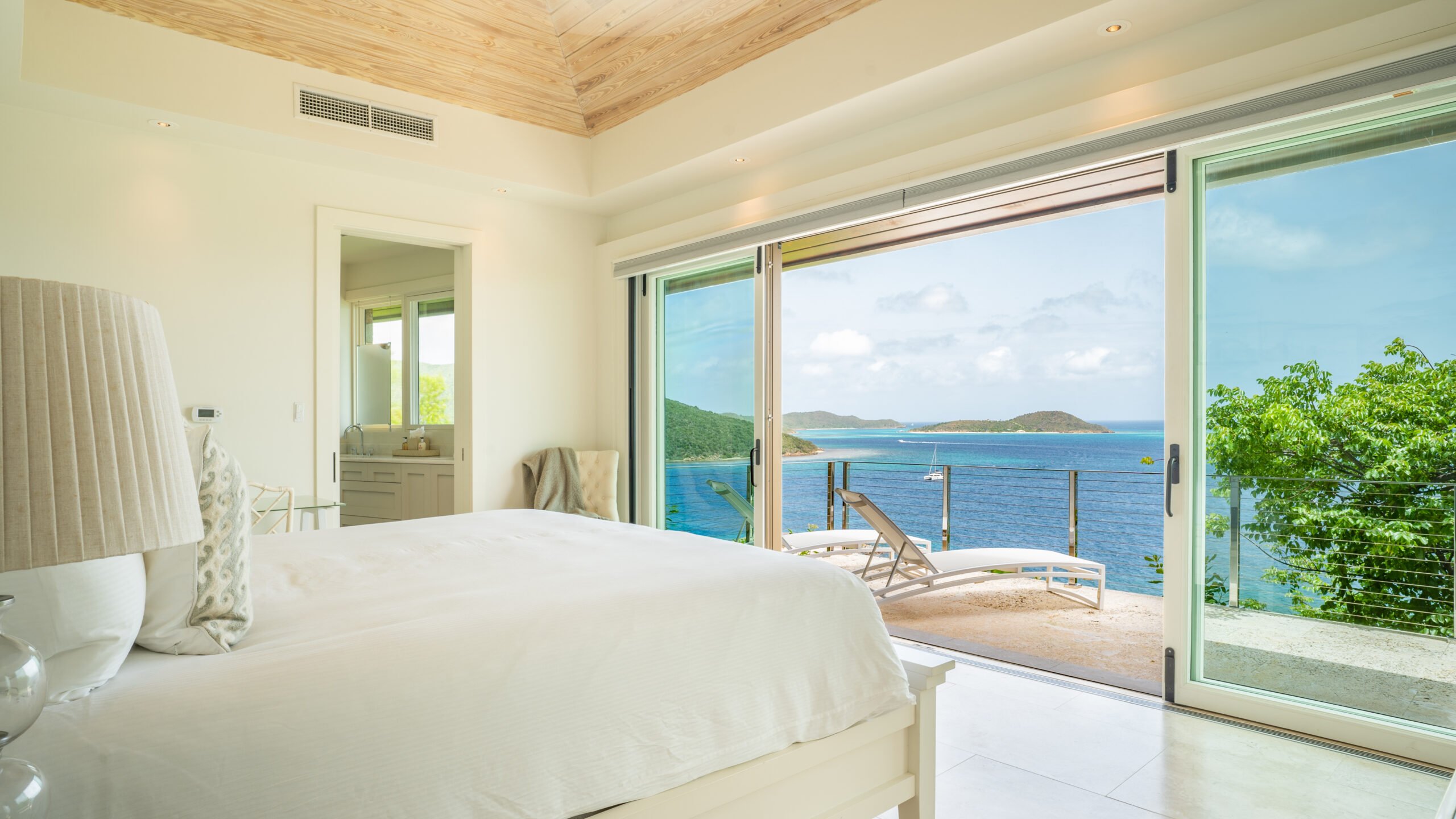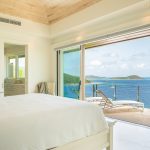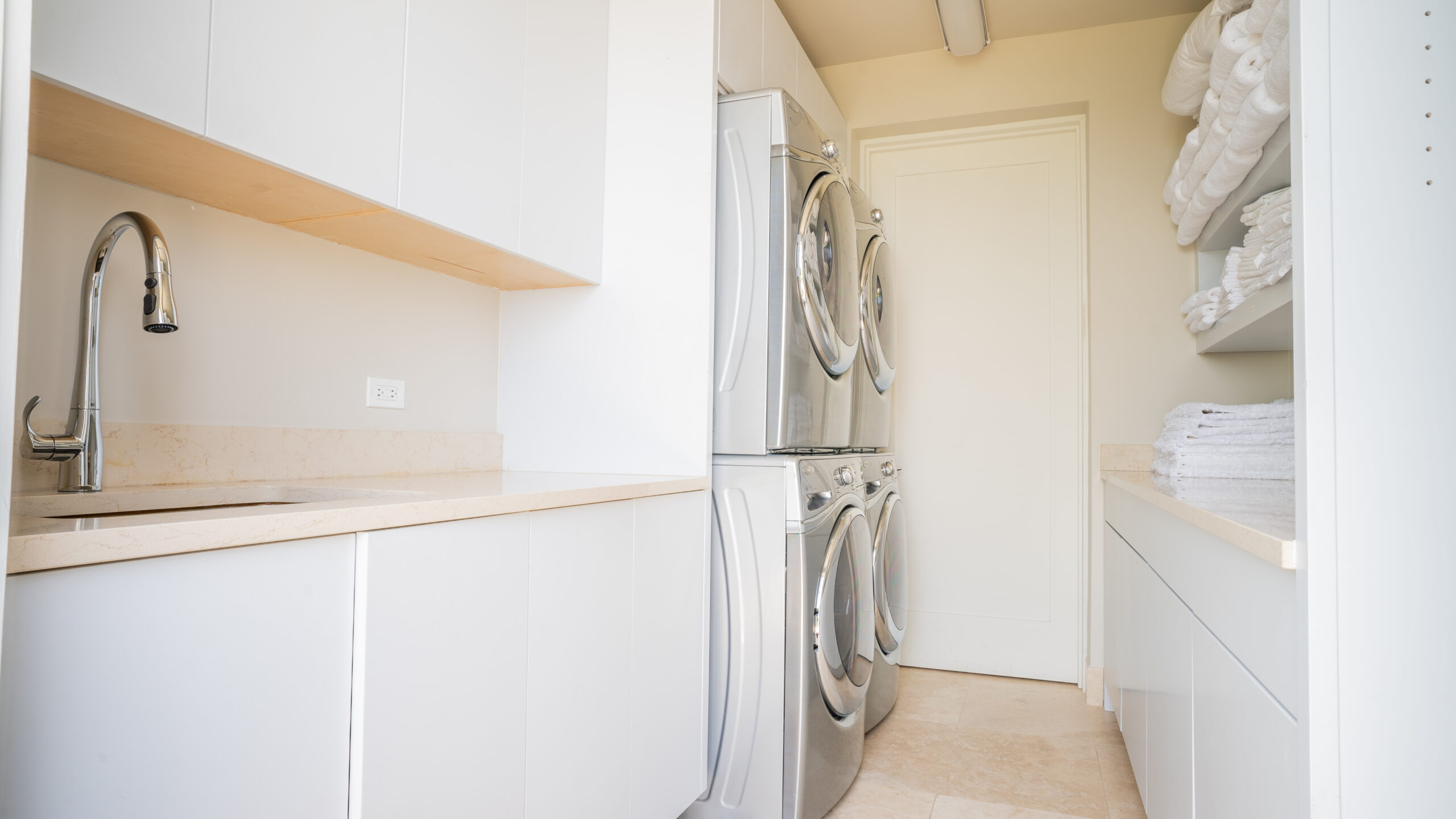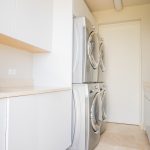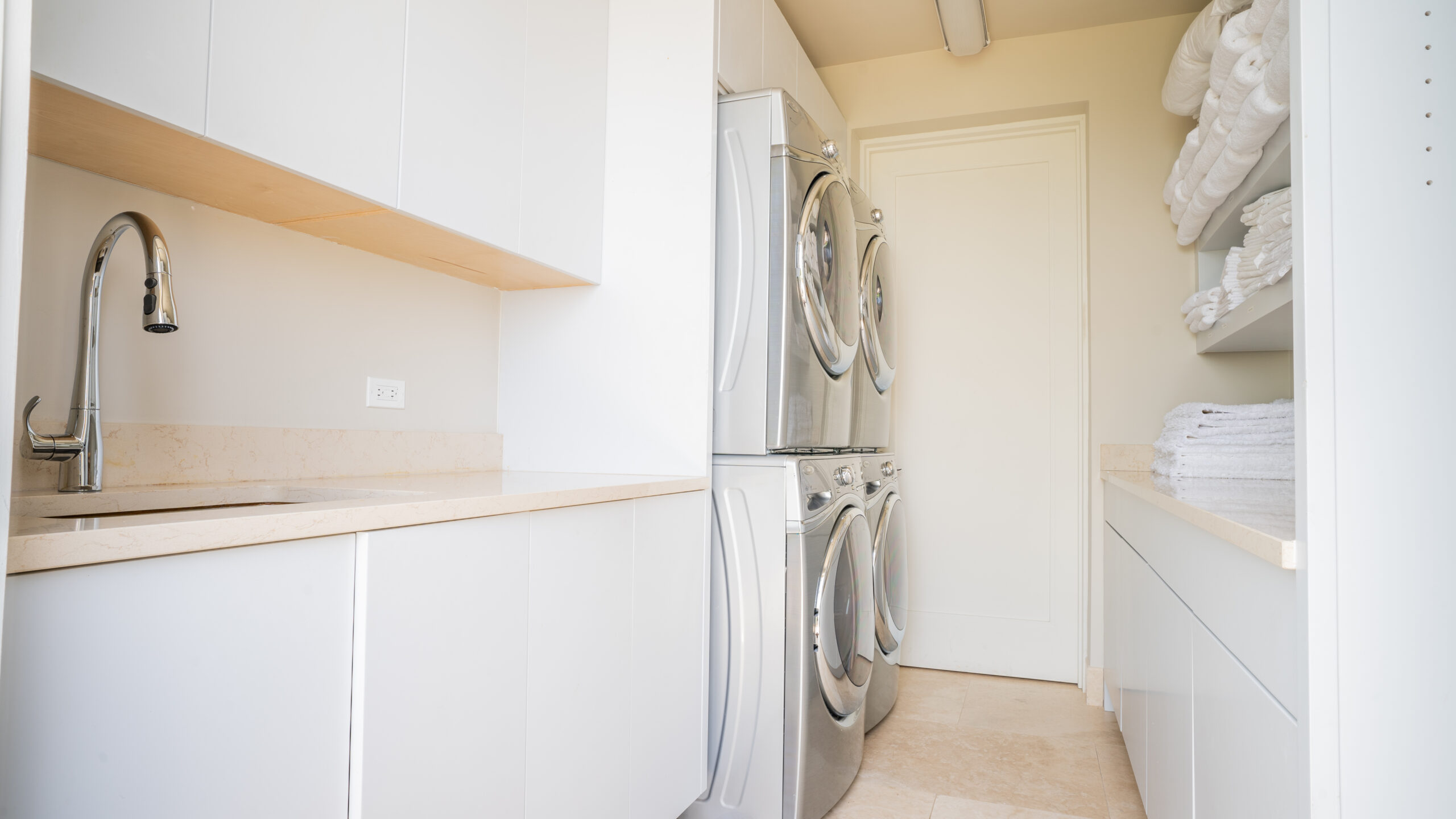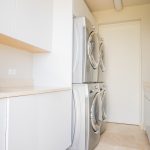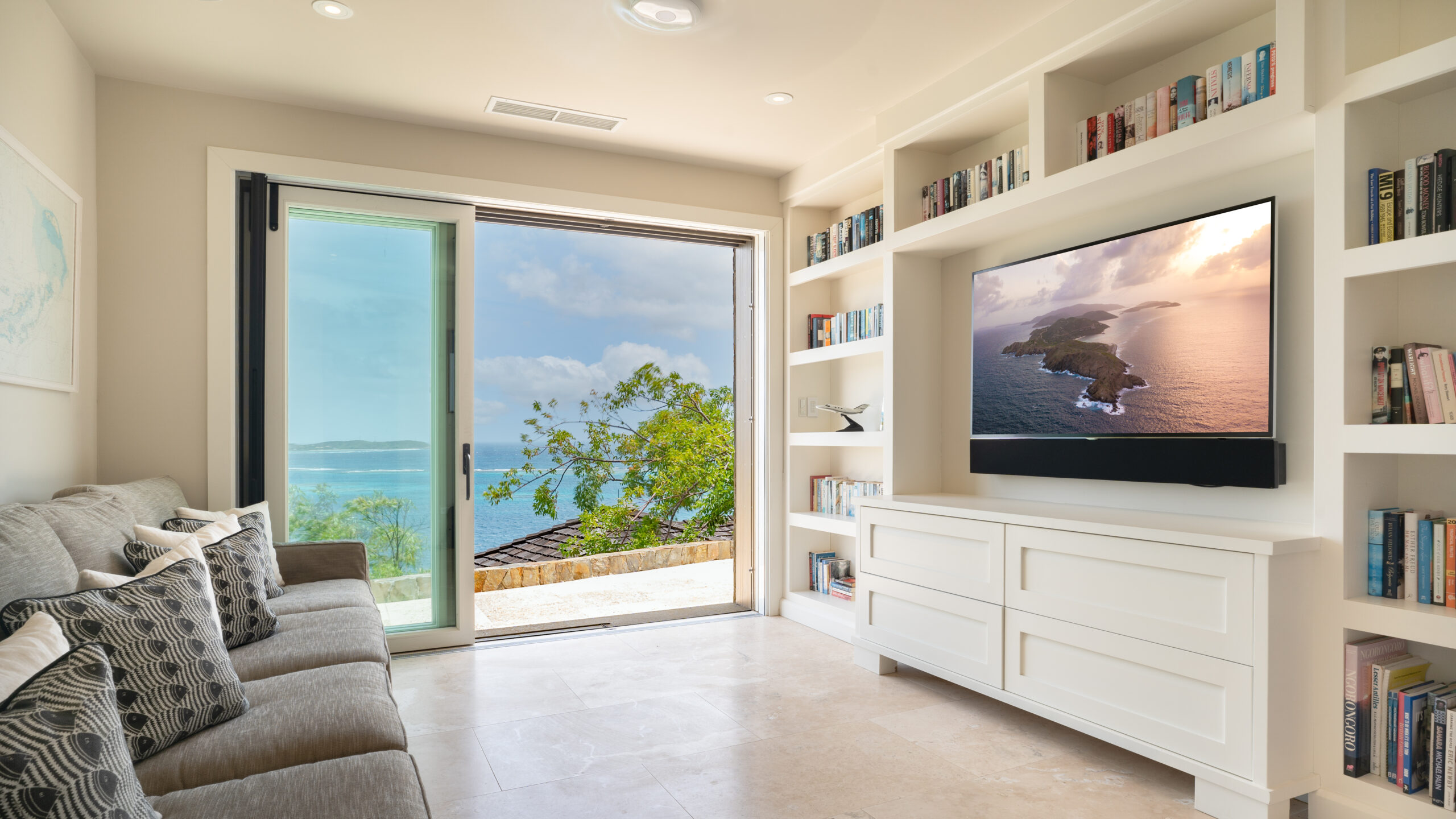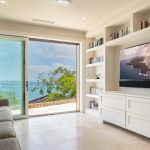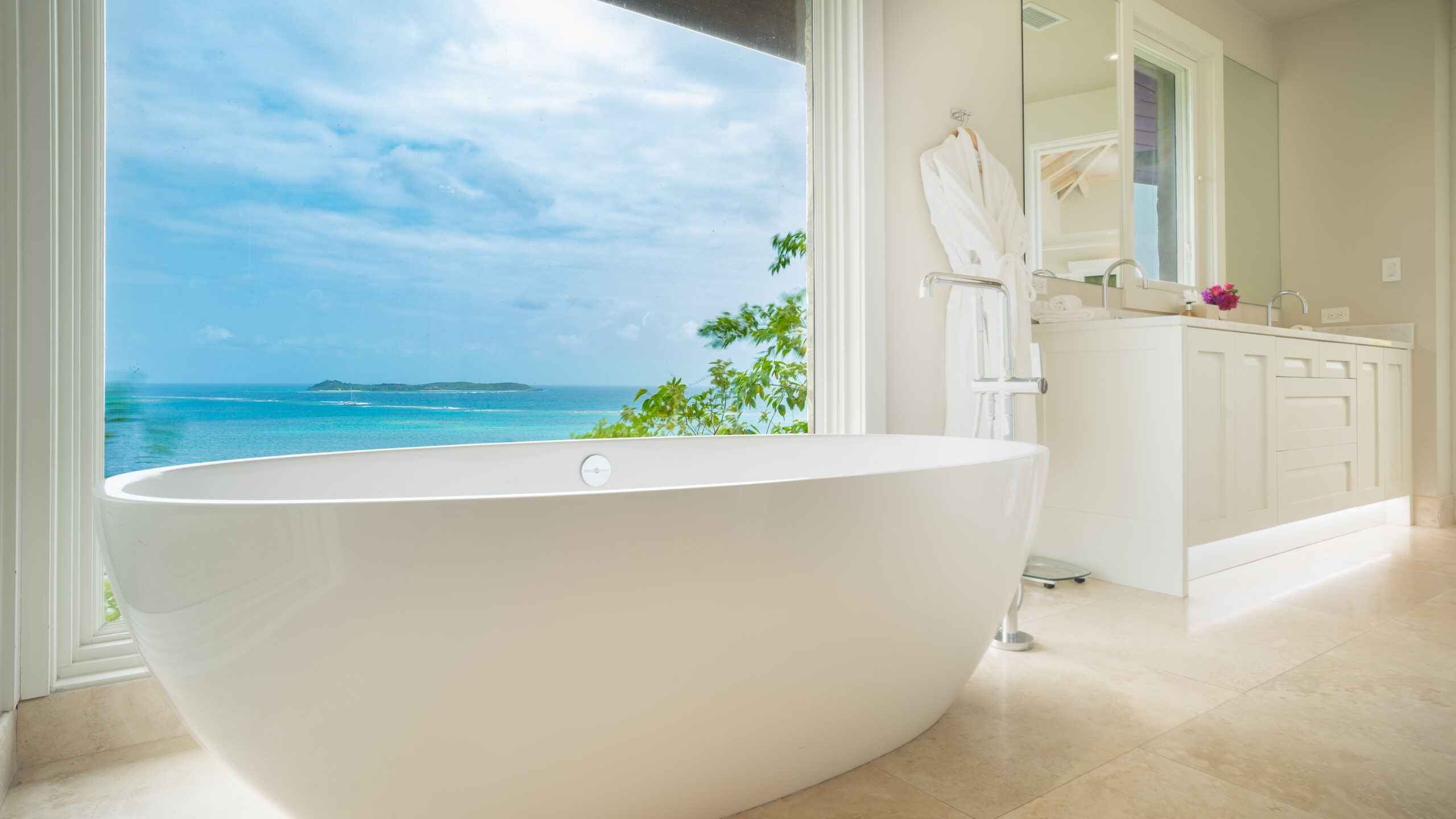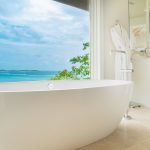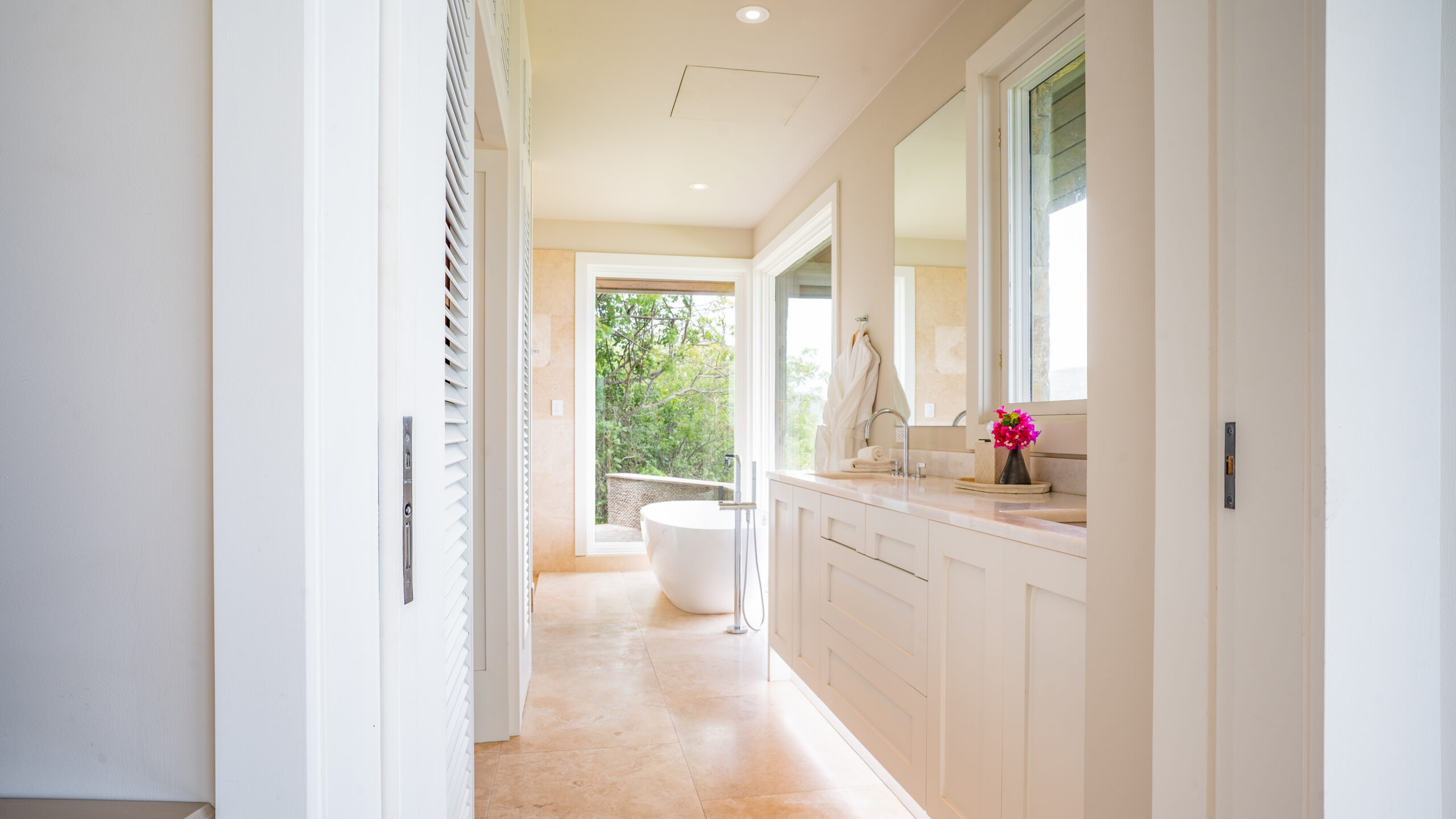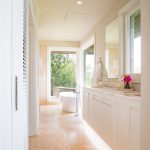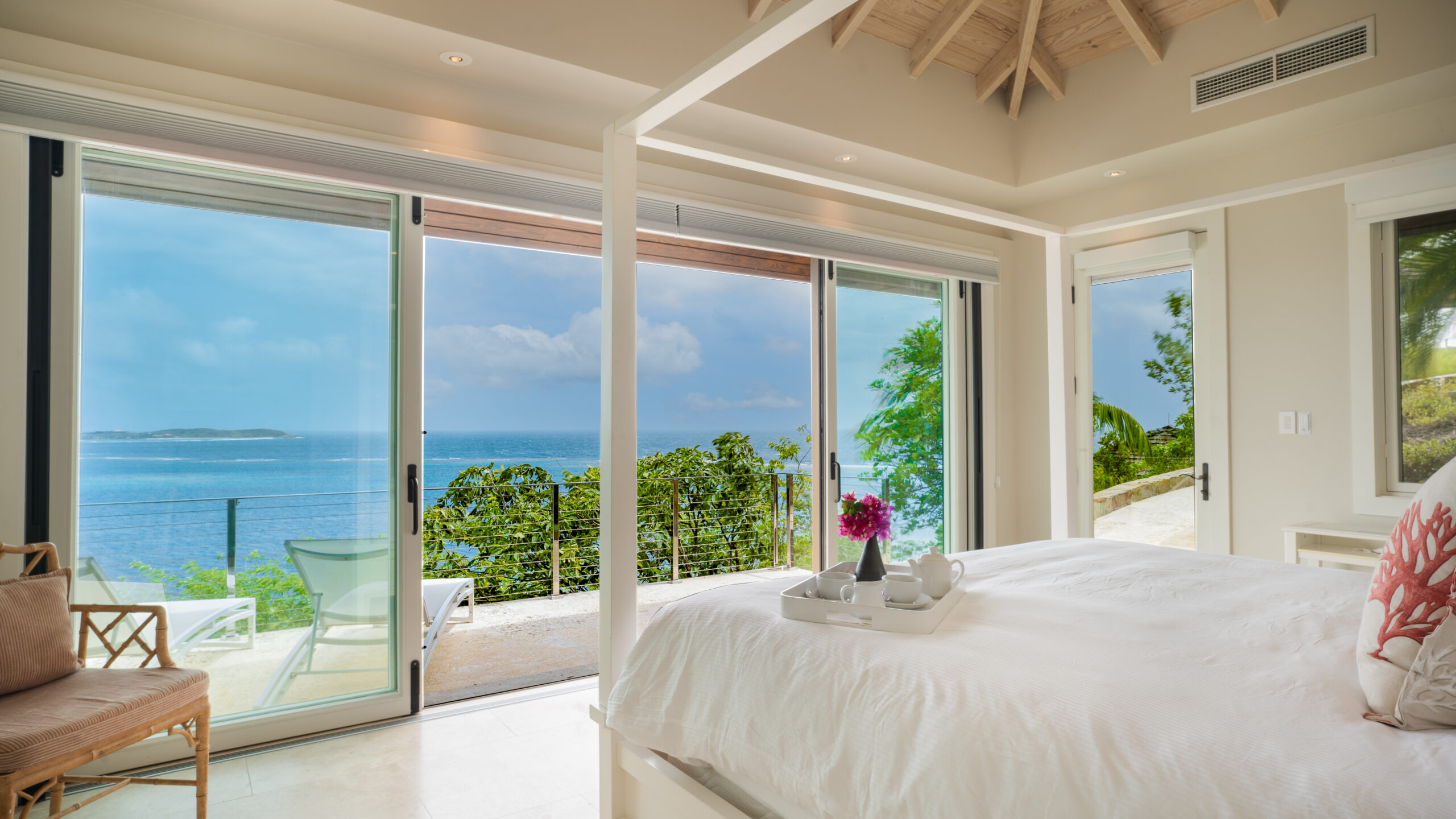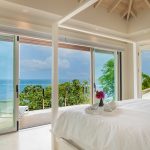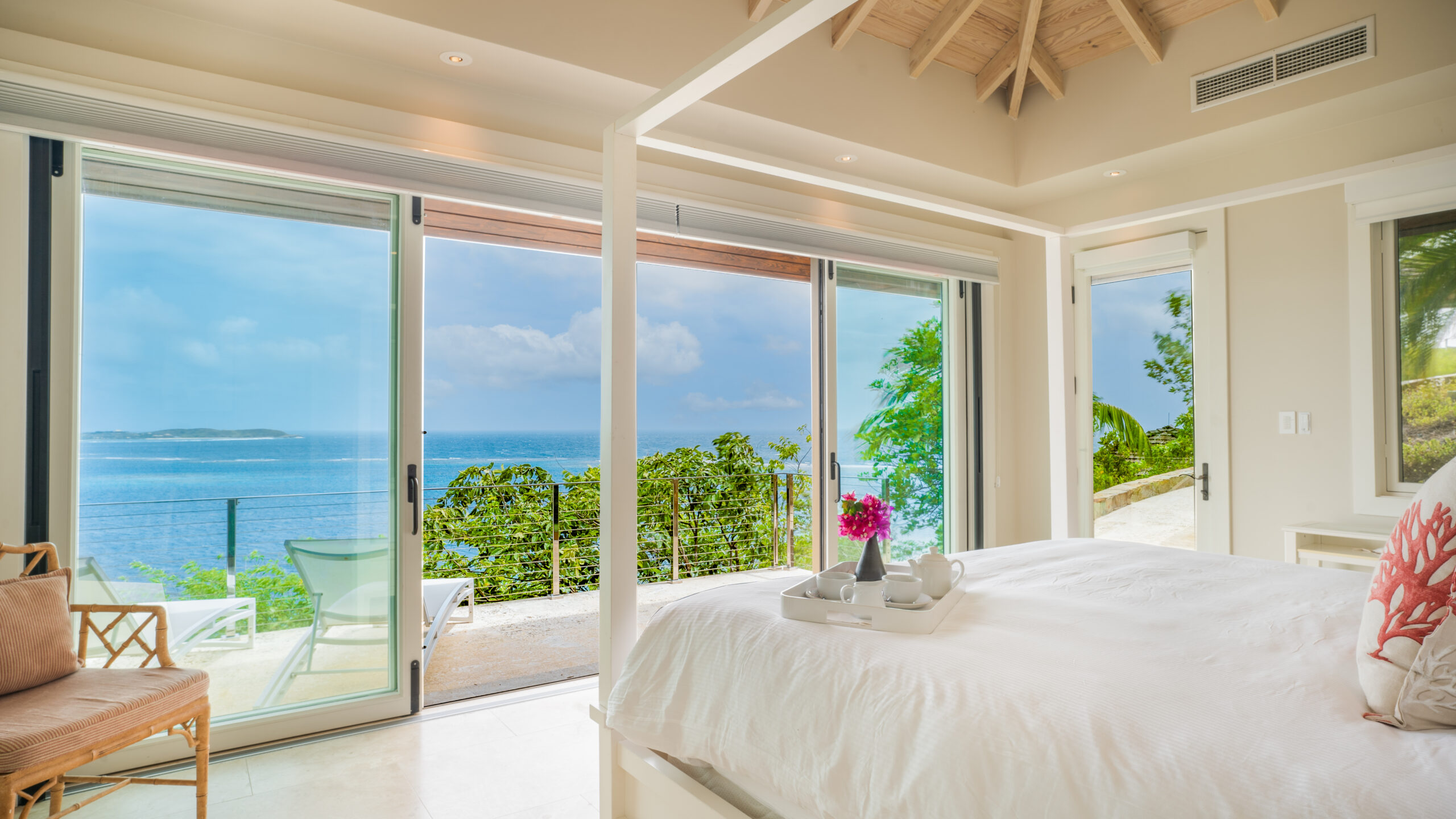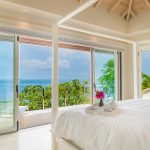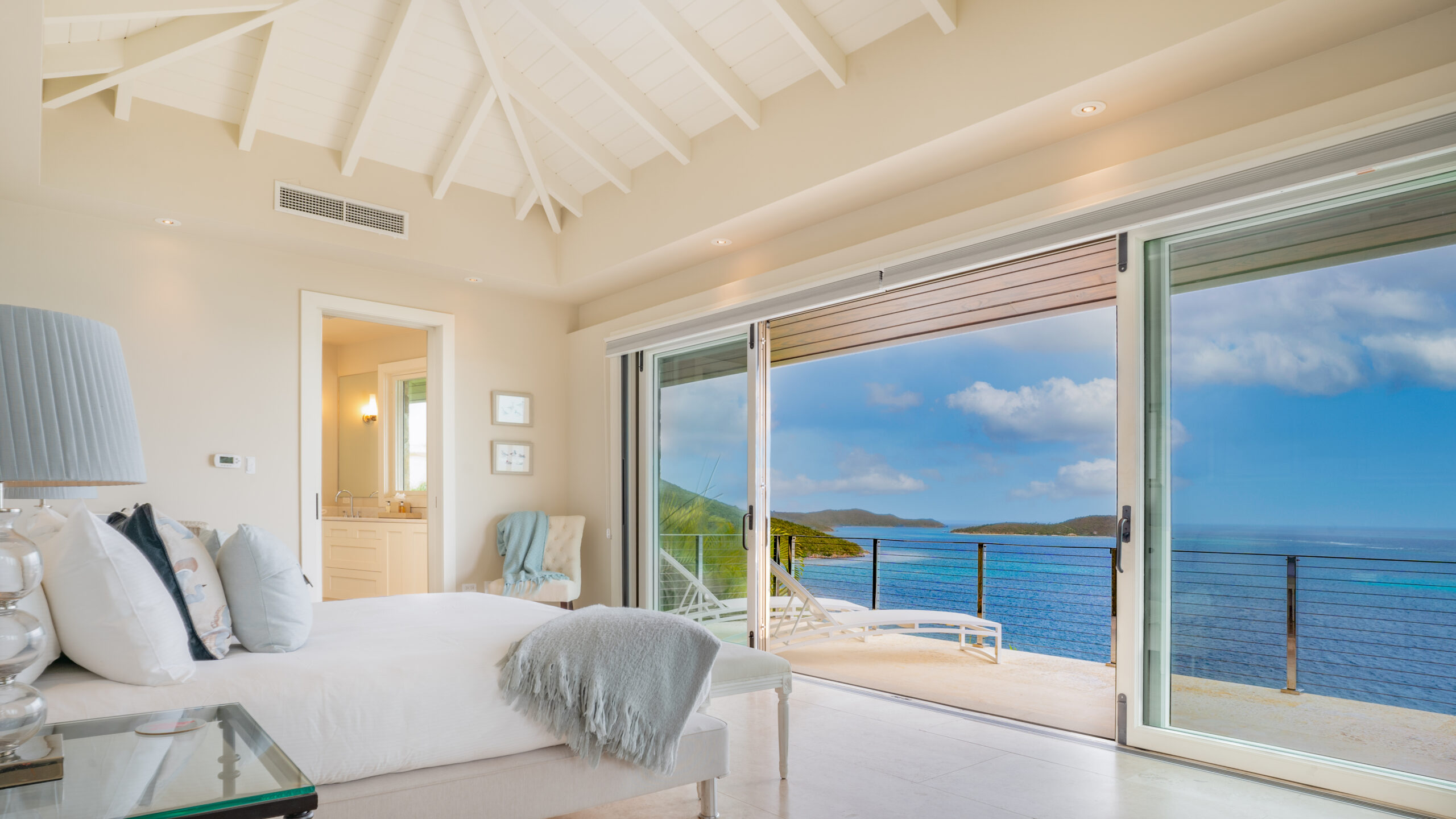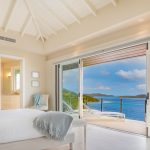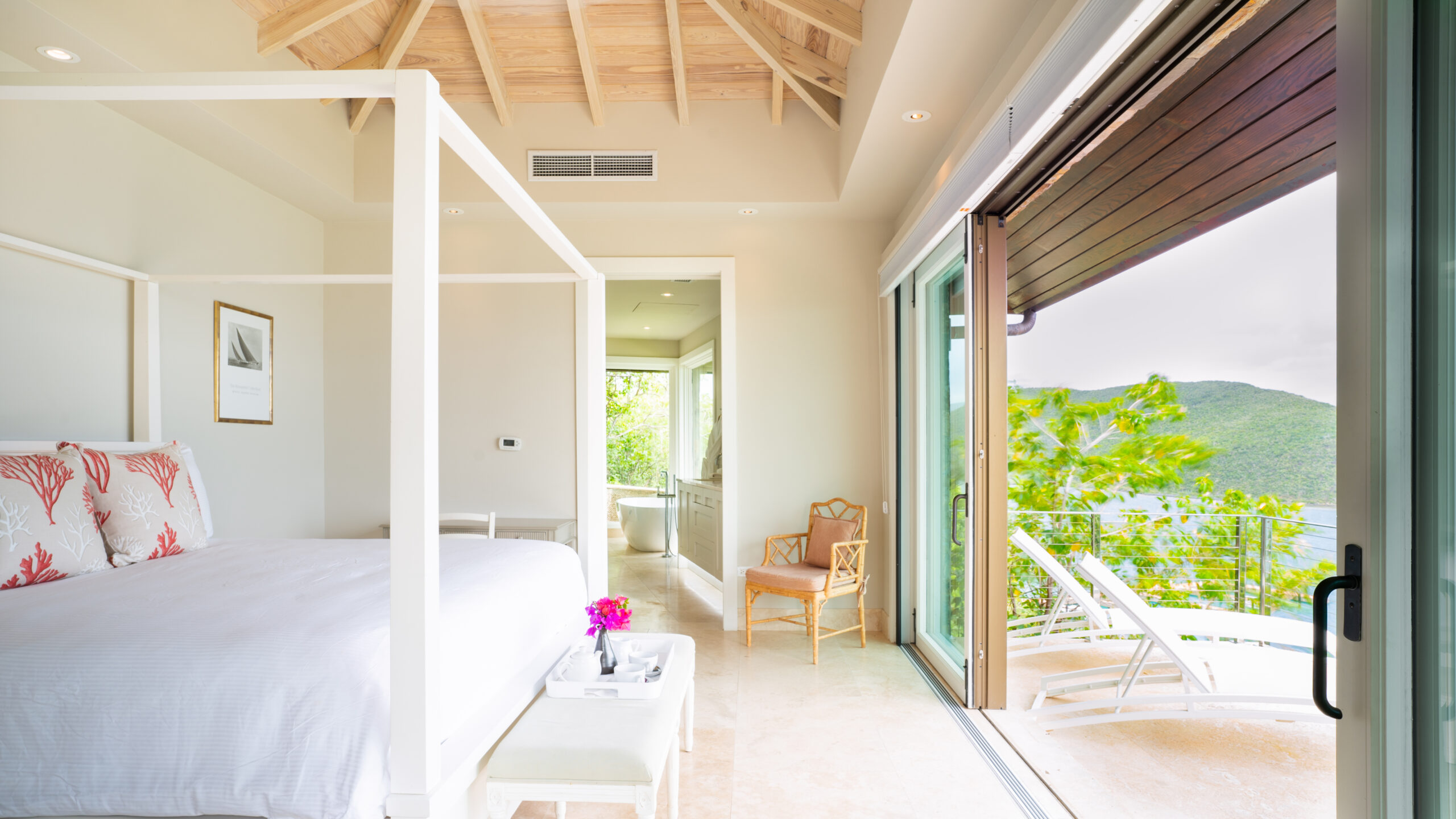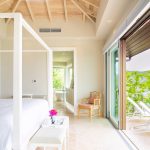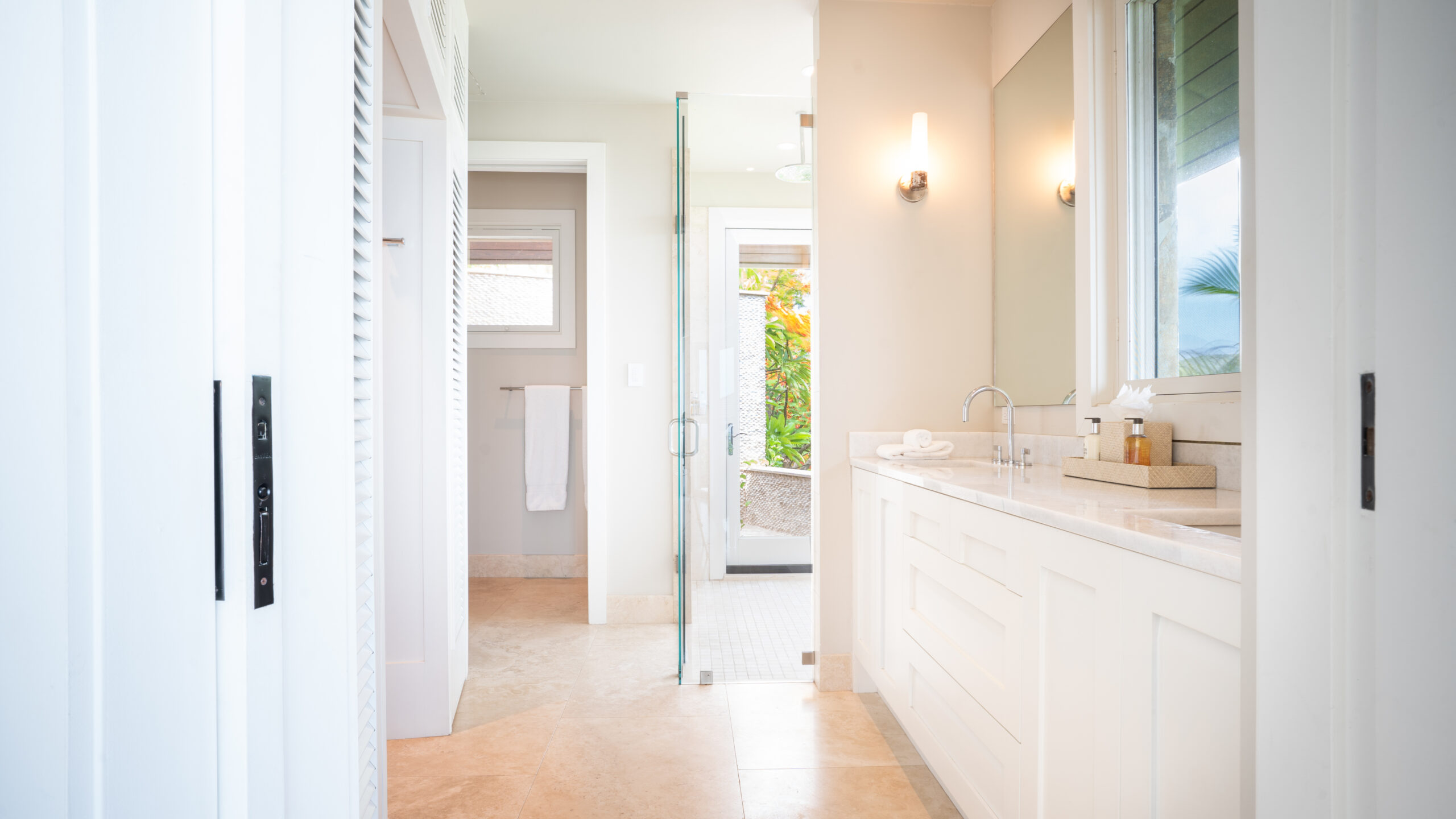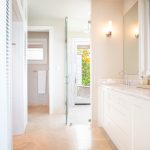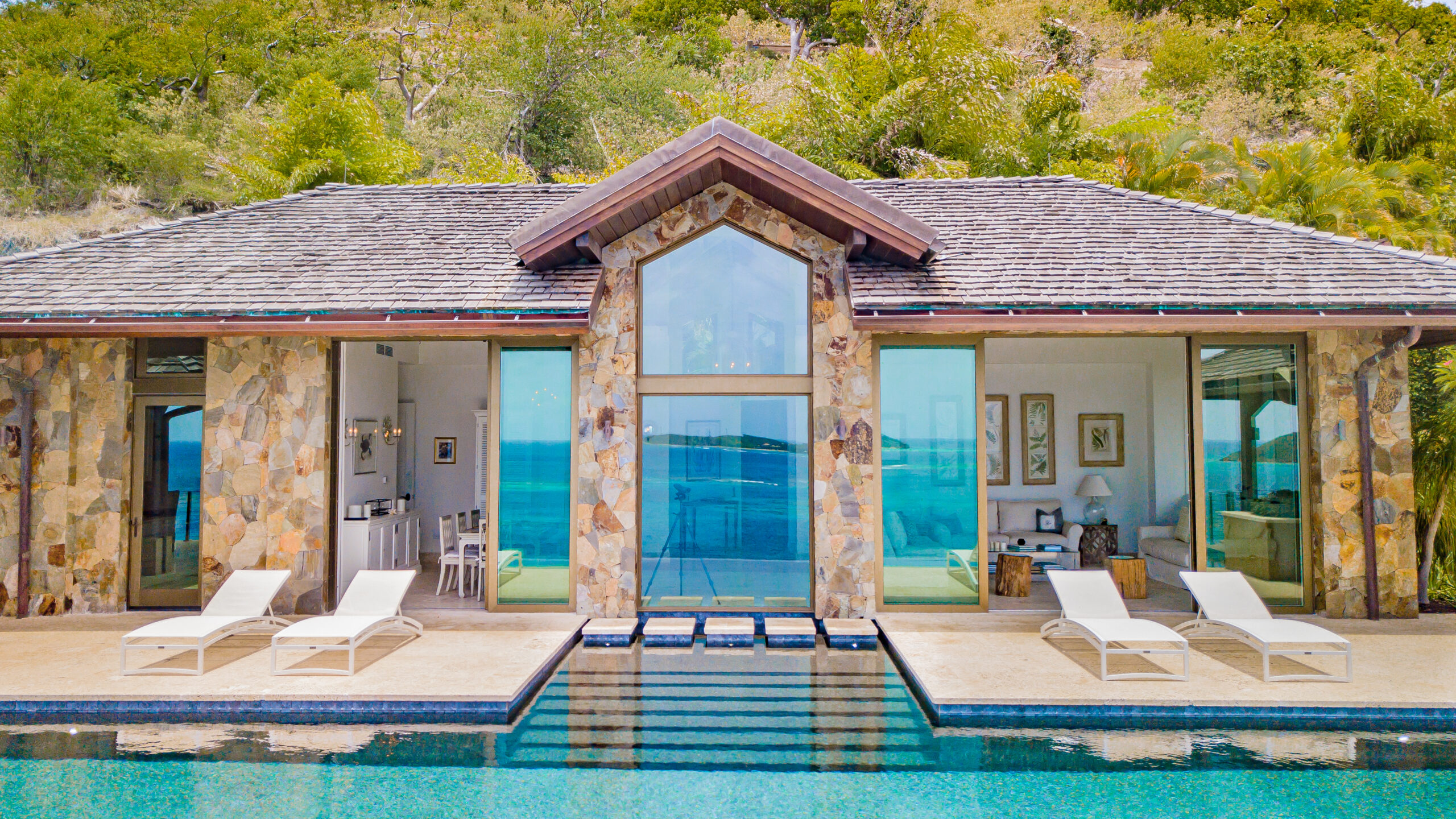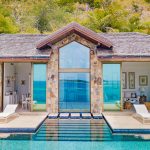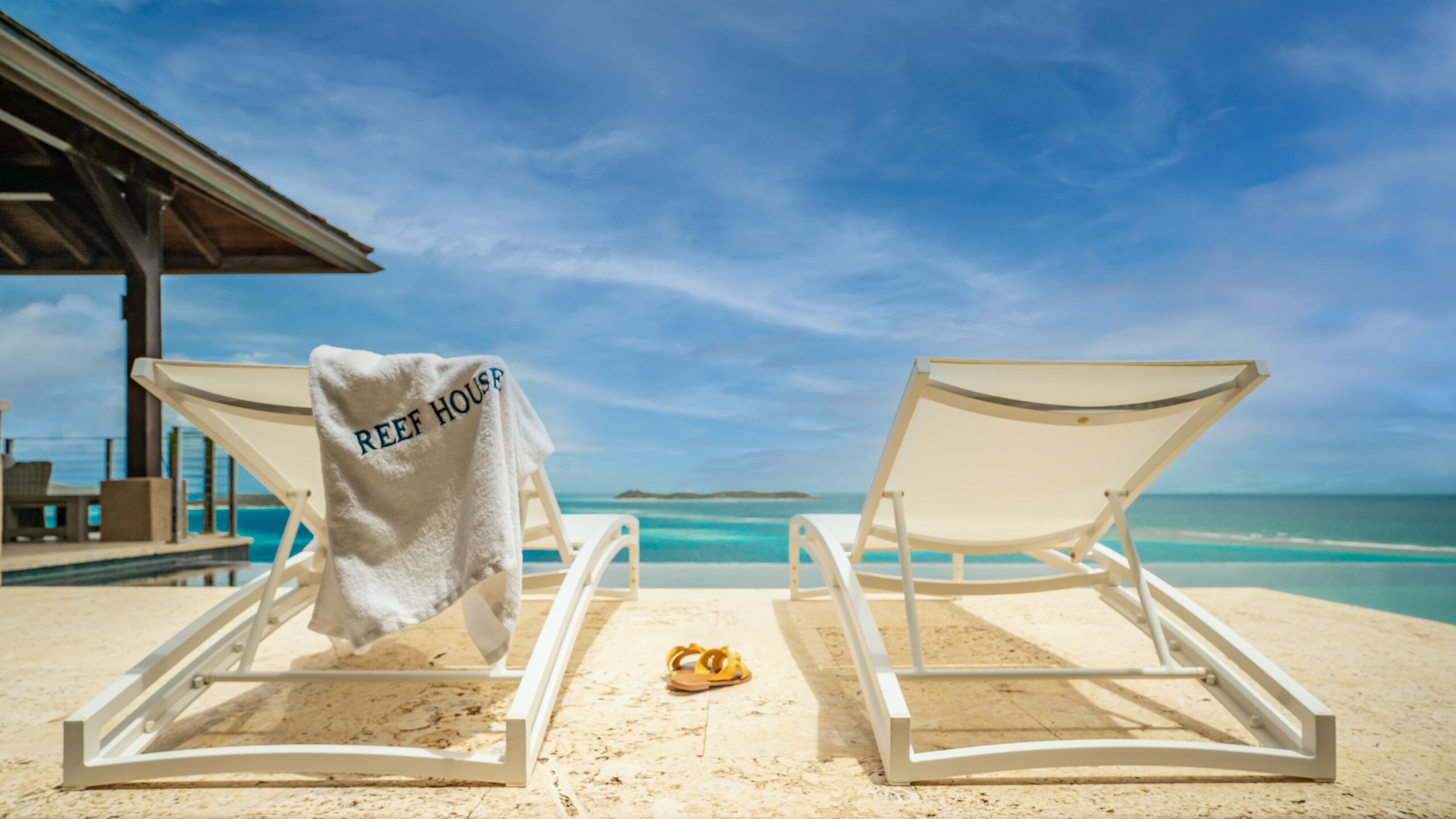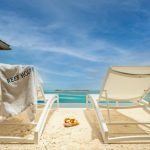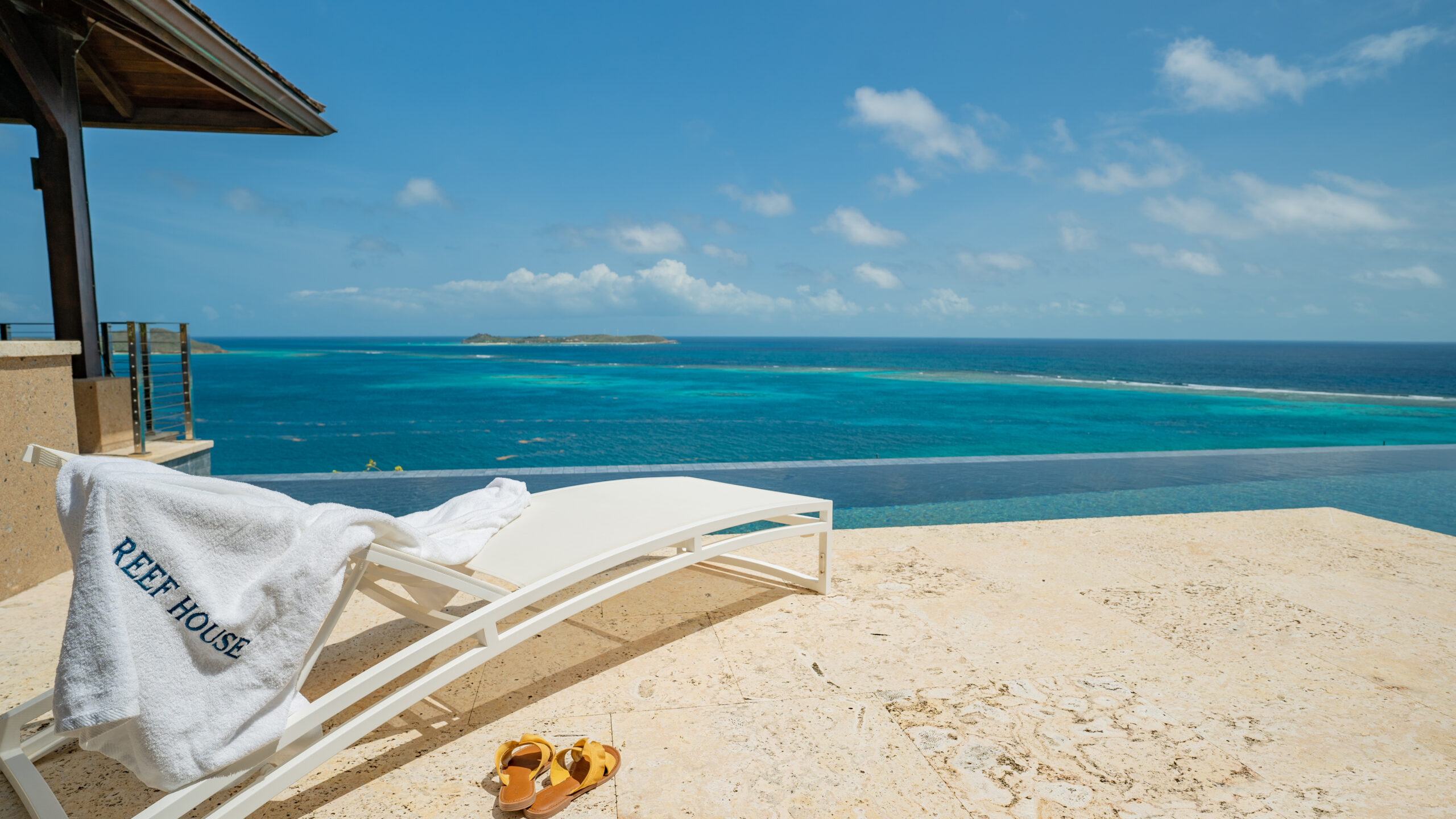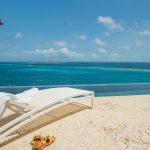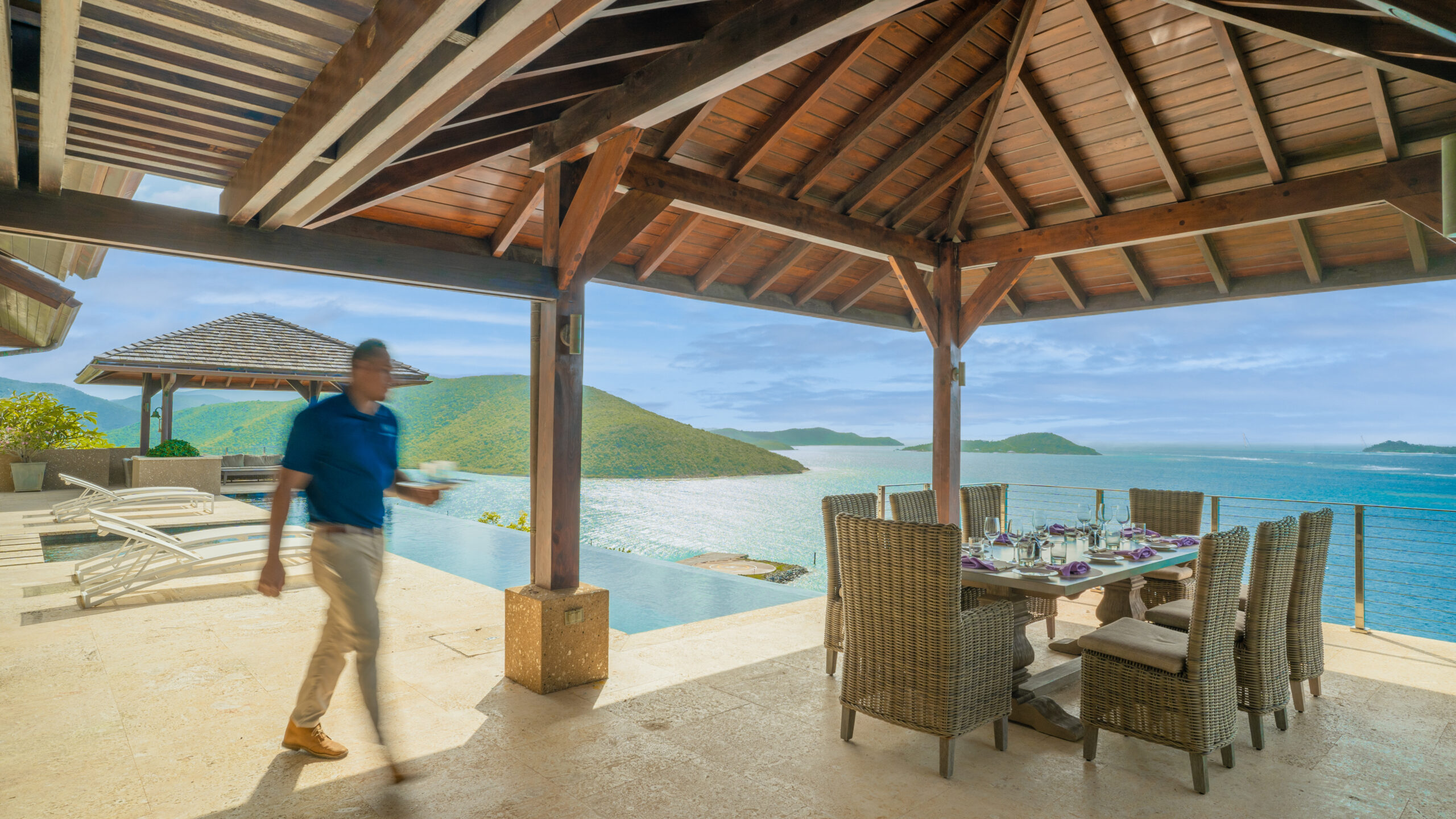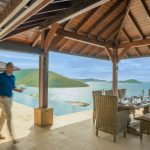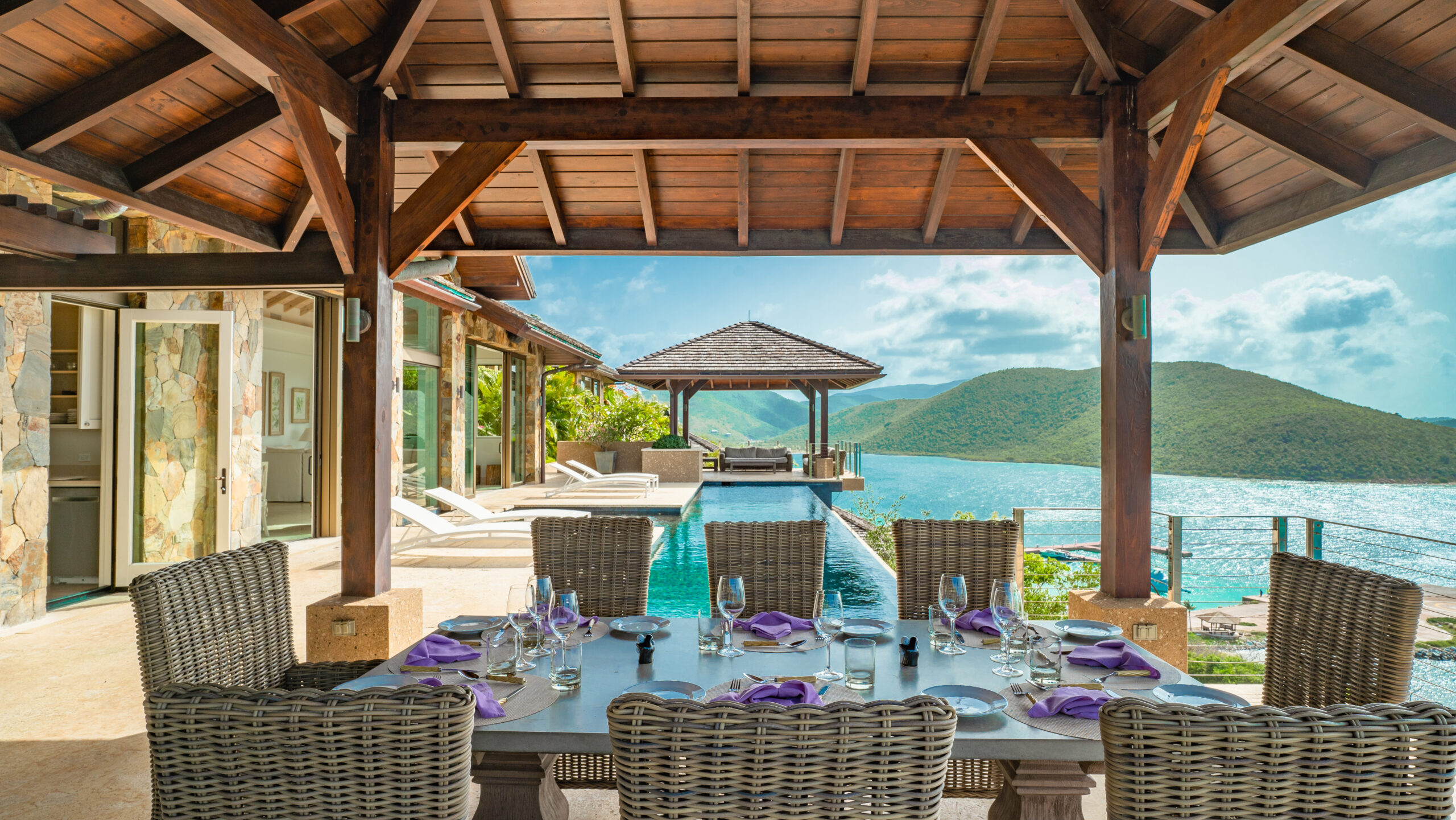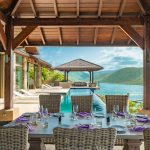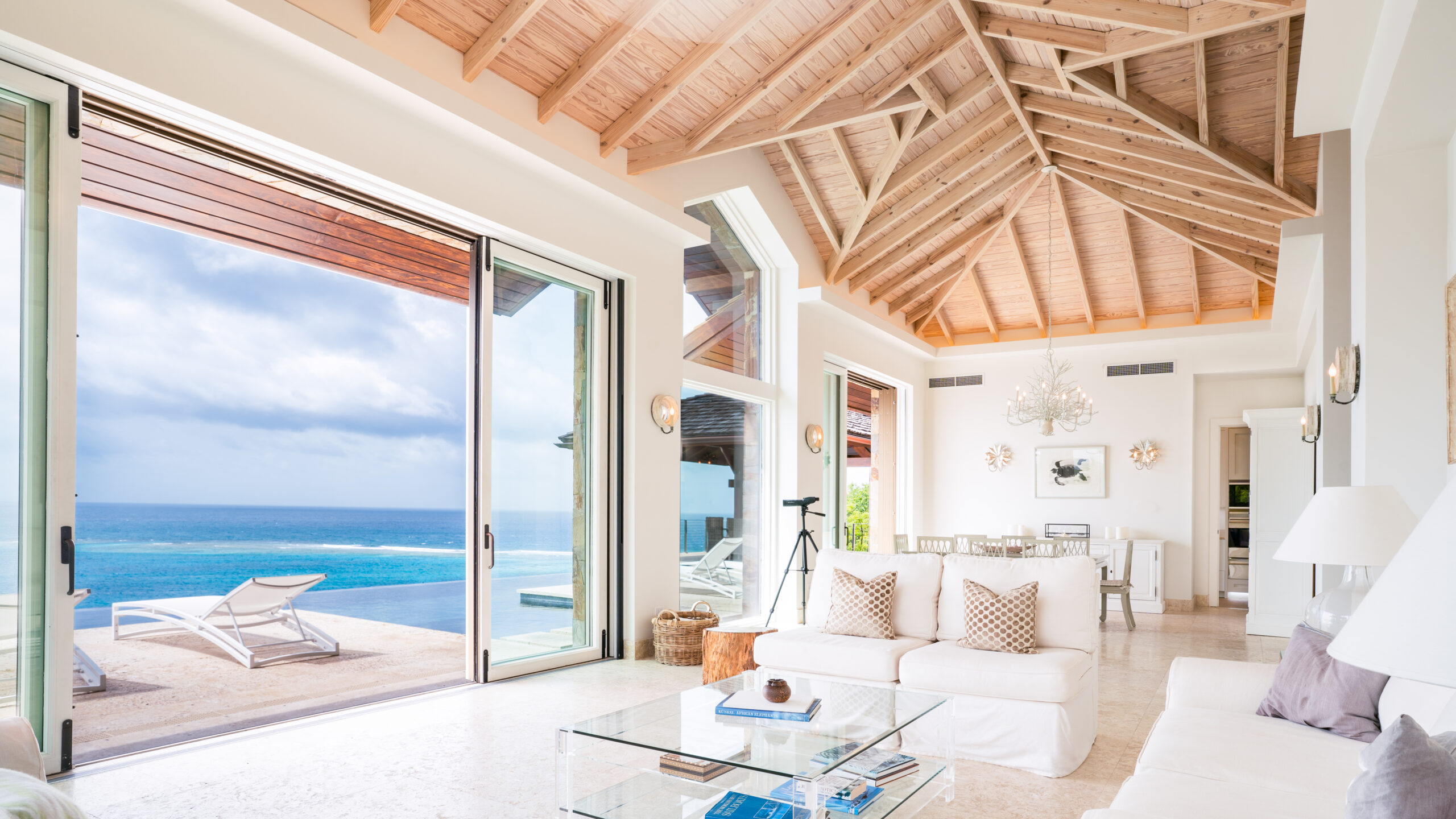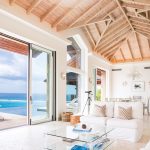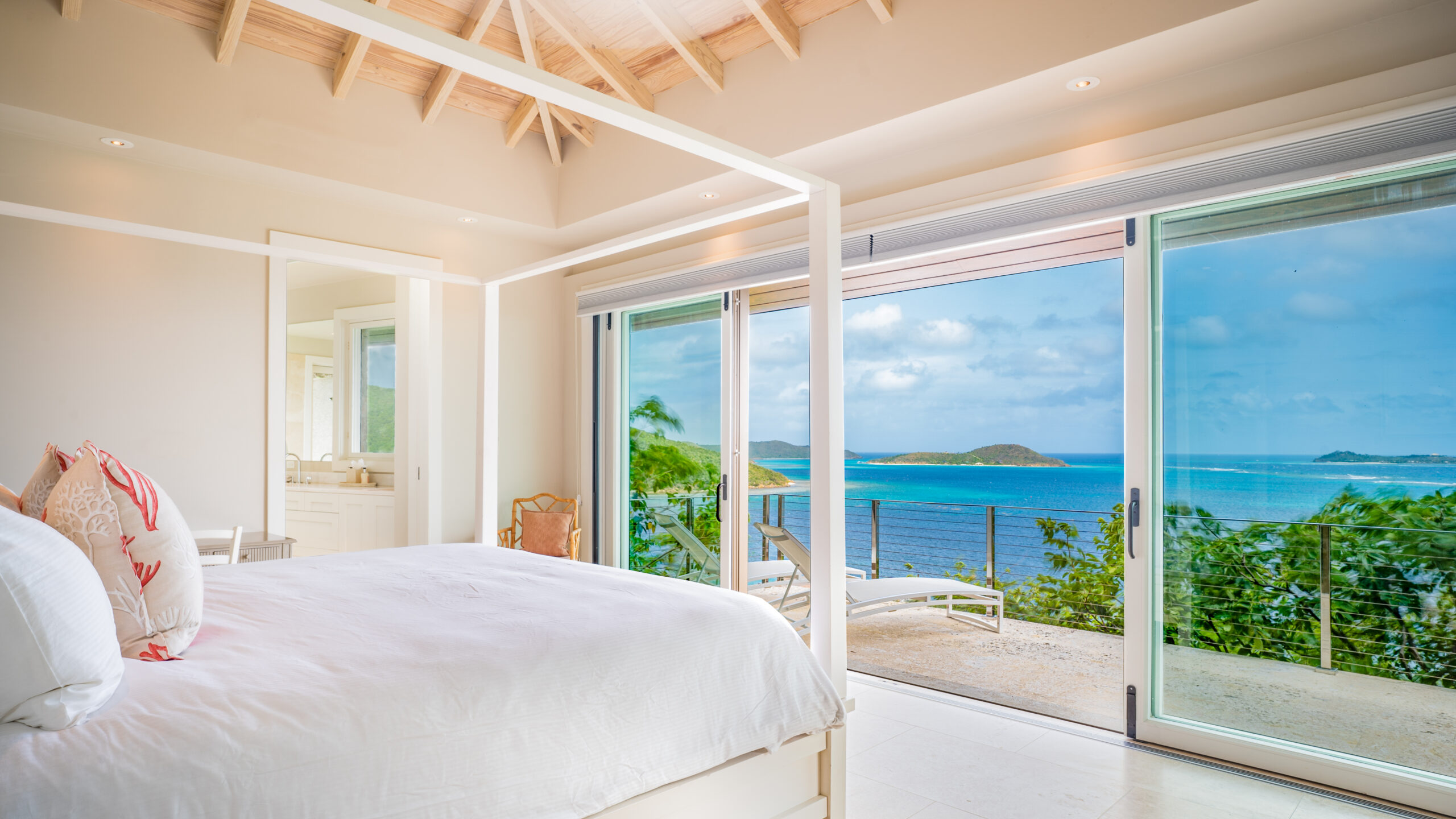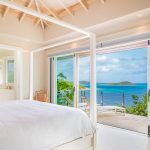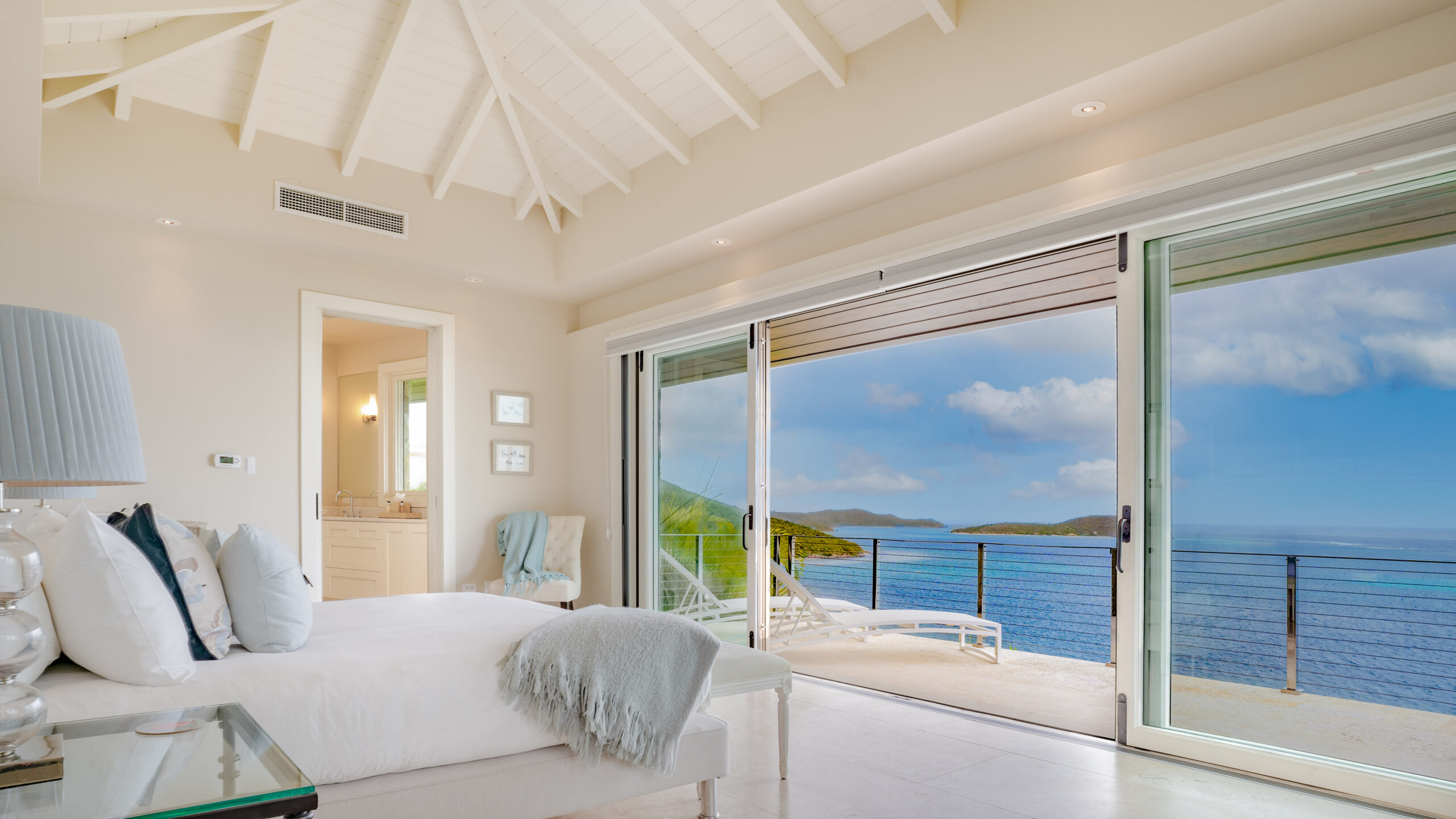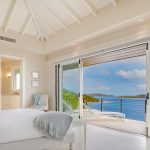 Reef House, Oil Nut Bay
Oil Nut Bay,Virgin Gorda
"They say life goes in chapters and for us, this has certainly been true.  We have had a wonderful 10 year chapter at Oil Nut Bay and now it is time to move on to another project nearer to our home for our children and grandchildren.
About 20 years ago, we first came across what subsequently became the plot of land on which we built Reef House.   It was scrub land with no facilities of any type but had the most sensational view looking towards Necker Island.  Life moved forward 10 years and we discovered that ONB had been bought by David Johnson and the very plot we had  previously found was for sale.  Long story short, we became one of the first 10 buyers to be brave enough to buy into David Johnson's dream of creating a sustainable community in ONB.  
And so our ONB chapter began.  Over the years we have  visited many Aman and luxury hotels and from these visits together with 3 or 4 trips to Mustique, we drew on these experiences and the plan for our perfect house evolved.  We employed the best architect, Doug Kulig of OBMI,  and, along with the ONB brilliant project manager, Brendon O"Reilly set to work in cutting through the rocks to make a flat area on which  to start our house. 
We really wanted to make each room a separate entity as we knew our friends would be coming a long way to stay with us and would come for at least a week.  A week is a long time  to be socialising and the whole point of a holiday is to have some down time and to be able to chill.  Accordingly each of the 4 double bedrooms became a  separate "pod.  Each with its own balcony, lying out chairs,  safes, en suite bathrooms with in door and outdoor showers (and one with a bath as well).  We made the great room into a huge room with vast windows to encompass the wonderful view.  The Great room in the middle of the property looks out onto a heated infinity lap pool with a tiki hut  at either end.  One for sitting and relaxing and the other, near to the kitchen, for outdoor eating, although there is  also a dining area in the great room.   In addition to this living space, there is a media room with a large  plasma TV.  We designed this room to be a possible extra room for a child with adjoining shower and Water closet 
We furnished the house with the most comfortable beds we could find, having' tested' the beds in various hotels to find the best.   We have 3 Westin Heavenly Kingsize beds and one Vi-spring bed which can be made into 2 single beds.   The kitchen is fully equipped with the best appliances from Miami including a vast sub zero fridge and a sub zero freezer with ice maker plus a wine cooler.  The range, oven and microwave are all Wolf.   Similarly the laundry room is well set out with wide shelves for all the linen to be stored and 2 washing machines plus 2 separate dryers.
The fun part was collecting  pieces from around the world to make our home unique and special to us and to our guests .   
What we have loved about our time at Reef House is the tranquility of being in the hills surrounded by nature and beauty and yet having all the modern facilities to which we have all become so used .   The property even comes with its own very desirable sheltered  40 foot boat slip nearby. 
The infrastructure at ONB is truly amazing.  It has evolved hugely since we arrived and now even offers in house dining when an ONB chef will come to your house with the dinner all but ready, serve and clear up,  leaving the kitchen immaculate.  House keeping and maintaining the homes are done really well and  maintenance staff and medical assistance  are on hand if disaster strikes!   Your hair dryer breaks and they have a replacement.  This is crucial as there are no corner shops  you can nip down to!
There are only two words to sum up Reef House  – UNIQUE and SPECIAL 
Sadly our chapter has ended , but a new chapter is opening for the new owners of Reef House and we sincerely hope that they love it and cherish it as much as we have done.
4 double bedrooms each as a separate "pod".  Each bedroom has its own balcony, lying out chairs, safes, and en-suite bathrooms with indoor and outdoor showers (and one with a bath as well)  

Oversized great room with floor to ceiling windows to encompass the wonderful view of Eustatia and Necker Islands and the surrounding tropical reefs

Separated kitchen perfect for a private chef or hosting dinner parties

Heated infinity lap pool with a covered tiki hut at either end.  One for sitting and relaxing and the other, near to the kitchen, for outdoor eating

There is an additional dining area in the great room as well 

Separate media room with a large, flat-screen plasma TV.  This room can also be a possible extra room for a child with adjoining shower and bathroom 

3 Westin Heavenly Kingsize beds and one Vi-spring bed which can be made into 2 single beds

Kitchen is fully equipped with the best appliances from Miami including a vast sub zero fridge and a sub zero freezer with ice maker plus a wine cooler. The range, oven and microwave are all Wolf

Full, oversized laundry room with wide shelves for all the linen to be stored and 2 washing machines plus 2 separate dryers

Offered fully furnished with gorgeous interior design pieces collected from around the world

Located high up in the hills surrounded by nature and beauty

Western facing home providing beautiful sunsets and fantastic afternoon sun

Offered with a 40 foot boat slip for the discerning yacht owner
2.5 Acres

4 Bedrooms

6 Bathrooms

Oil Nut Bay

Dock